Xiguan Mosque
Post Date: 2020/03/17 10:15
Share to:
Overview
Lanzhou Xiguan Mosque is one of the grand mosques in China. Located in the west of Xiguan Street, Lanzhou City. It is not only an important place for local Lanzhou Muslims to do prayers and attend religious activities but also has held religious schools, which has trained many Muslim scholars and has made great contribution to the development of Lanzhou Islamic education and culture. It receives thousands of Muslims every year to do prayer there. It was first built during the Ming Dynasty (1368-1644) and very recently rebuilt in 1990. Xiguan Mosque demonstrates the architecture of Arabic mosque design.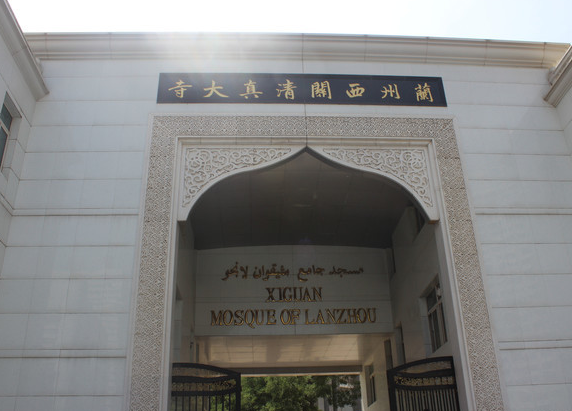 The history of Xiguan Mosque
Lanzhou Xiguan Mosque is built by Muslim businessmen at the west end of Xiguan Street in Lanzhou City. It was built in Hongwu or Yongle of Ming Dynasty, rebuilt in 1684 (23 years of Emperor Kangxi of Qing Dynasty). It was expanded in Yongzheng. In the early years of Republic of China, it also expanded street pavement and hospital bathroom and other ancillary facilities.

What to see in Xiguan Mosque
Occupying an area of about 467 square meters, the mosque is built in the combination of Chinese architecture features and Islamic style, making it solemn and forceful. Main buildings of the mosque include the gate, prayer hall, Bunker building, Shengxin Pavilion, bathroom, learning house and other facilities. The main hall is the most prominent building in Xiguan Mosque, covering an area of 141 square meters. It is a four-storeyed prayer hall with the total height of 37 meters and each storey with the height of 3.9 meters. Imam room, teaching house, dormitory, storage room, bathroom and scripture chamber are all seated in the main hall. There is also a small prayer hall for female in the main hall.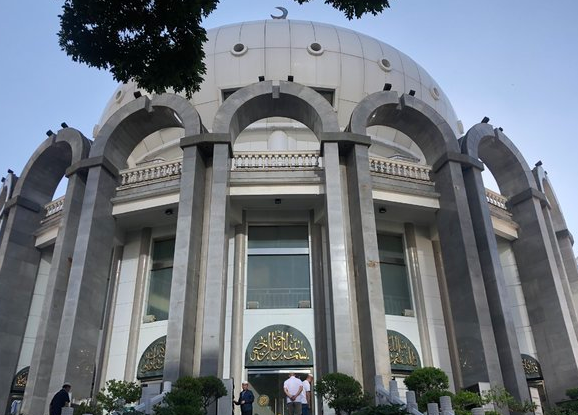 Basic Information
Location: No.1 Cuiyingmen, Chengguan District, Lanzhou City
Entrance Fee: 10CNY
Opening Hours: 8:00AM-19:00PM
How to get there:
1) Take city bus No.302, get off at Ma Jia Po Station
2) Take city bus No.1,4,6,15,18,31,33,44,50,56,58,get off at Xi Guan Shi Zi Station
3) Take Taxi