Xi'an, as one of the China top tourism cities, has an extensive transport network that makes it possible for tourists to access almost all major attractions. It is a necessary way from central, north and east China to northwest China and even the countries in western Asia. A three-dimensional modern transportation network has been formed here, mainly consisting of aviation, railways and highways.
How to get to Xian
By Plane
Xi'an Xianyang International Airport (IATA: XIY) is one of the top ten airports and one of the eight hub-airports in China. It is the largest airport in the northwestern part of China, The facilities and services here like left luggage, restaurants, smoking room and others make one's departure and arrival easy and pleasant. It is 41 kilometres (25 mi) northwest of Xi'an city centre, and 13 kilometres (8.1 mi) northeast of the centre of Xianyang.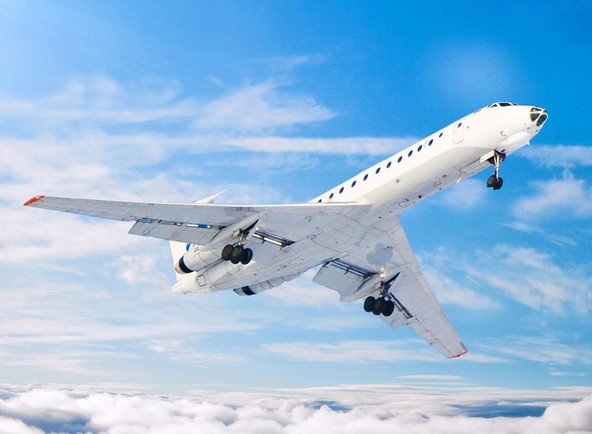 Whether you are going to arrive or leave at Xian airport, you are kindly suggested to know which terminal you are going to use since Xian Xianyang International Airport has two terminals - T1 and T2. The two terminals are very close to each other. The Terminal 1 is the old one built in 1080s while the terminal 2 was completed in 2007, much larger than T1.
It cooperates with 41 airlines, operating over 244 air lines to about 119 cities / regions at home and abroad. Here, you can fly to major cities in mid-western China within one hour like Chengdu, chongqing, and for all of China's capital cities and top tourism cities, only takes around 3 hours. International flights are available to Asia, like Bangkok, Hong Kong, Singapore, Macau, Seoul as well as Nagoya, Fukuoka, Niigata, Tokyo and Hiroshima. United Airlines begun non-stop service to San Francisco.
Transport from Xi'an Xianyang Airport to City Center---Bus/Taxi
Airport taxis and buses are easy to find here. You are supposed to use public means or private tours if you want to travel the city directly, using taxis sometimes will be a victim of the many scams involved. For bus, there are intercity buses that leave the airport for cities around Shaanxi Province where you can find once you exit the airport building. It operates from 7:00 to 21:00 within 15-40 minutes (depends on where you go), the ticket fare is CNY26.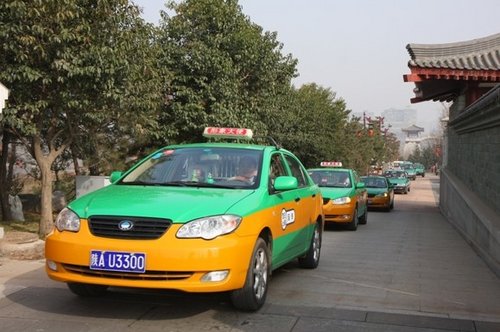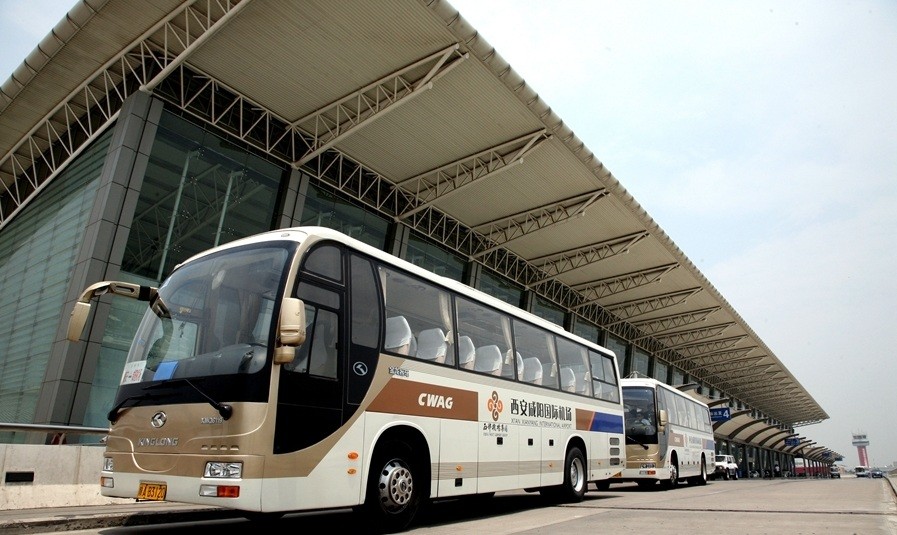 Useful Numbers
Airport Enquiry: +86 029 88796997
Flights Information Enquiry: +86 029 88798450|
International Tickets Booking: +86 029 88791397, 88791398, 88791399
Domestic 24-Hour Tickets Enquiry & Booking: +86 029 96780
Airport Shuttle Buses: +86 029 88791384, 88798780
ID Card Enquiry: +86 029 88796220
By Train
Xi'an plays a significant role in the Chinese railway system and gain the fame of "Gateway to the West". It is a city where six of China's main railway lines intersect, thus the city is linked with all of China's provincial capital cities and four municipalities. There are two railway stations in the city for passenger transport: Xi'an Railway Station and Xi'an South Railway Station, among which Xi'an Railway Station is the major station for passenger transport, which is one of the 10 top train stations in China, the most important hub connecting the Northwest and Southwest China., for instance, Beijing, Shanghai, Guangzhou, etc. The North Railway Station operates the bullet trains to Zhengzhou, Luoyang (Longmen), Hankou and Beijing.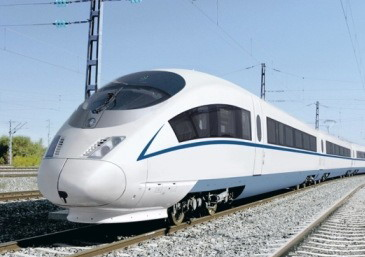 Xi'an Railway Station
Xi'an Railway Station is presently the city's busiest transportation hub. Originally built in 1934 and completed in 1985, Xian Railway Station is the fourth largest railway station, and one of the six largest railway terminals in China and get the reputation as "The First Window in West China". It is located at the starting point of the Silk Road and the home town of Terracotta Warriors.
The Xi'an Railway Station building has four sections: the main building, the ticket hall, the baggage office and the office area. In the center of the main building is a platform area 20 meters high. Both the east and west sides have waiting rooms. In the building, there are altogether four large general waiting rooms. Each waiting room can hold 1400 passengers at one time. There is also another waiting area near the railway platform for the old and weak, groups, soft-berth riders, and VIPs. The building is decorated with plants. In the center of the hall, there are two escalators and a staircase up to the second floor. Passengers on the bottom floor can go into Platform One directly.
In total, around 100 rail services, including T, K, Z and other kinds pass through this station daily. There are many daily trains in Xian connecting Beijing, Shanghai, Chengdu, Lanzhou, Xining, Urumqi, Lhasa and more.
1. How to get on Train
From the east side of the railway station or the train ticket agencies, you can buy your ticket, then you with ticket can go through either east side or west side entrance of the buffer zone and after checked the ticket and the security check, you can enter the waiting hall for your train.
If your train originates from the Xian Railway Station, members of the station staff will remind you to have your ticket checked and to enter the station 40 minutes before your train leaves. If your train does not originate from the Xian Railway Station, members of the staff will remind you to have your ticket checked and to enter the station when the train reaches the station.
2. How to exit from railway station
If you are debarking at the Xian Railway Station, please follow the signs and leave the station through the tunnel which is in the central part of the platform. The exit is in the south of the station. After entering the tunnel, just follow the guide signs and go south. Then you can leave the station.
3. Ticket Booking
1. Passengers can buy their tickets at the ticket office in the railway station or at the ticket windows in the city.
2. A ticket booking hotline is available, through which you can book the tickets 3-11 days in advance.
Ticket Booking Number: +86 96688 (In Chinese).
Ticket Booking Time: 8:00-22:00.
4. Bus Routes
1. Buses No.5, 9, 13, 14, 25, 30, 40, 41, 42, 103, 105, 500, 201, 231, 240, 251, 307, 511, 602, 603, 607, 611, 703, 705, 706, 707, 914, 915, Wulong Special line, Airport Shuttle Bus Line 2, and Bus No.1-3 (Night Line). (There are many buses to/via the station, and passengers can take buses to the bus stops near the station: the Railway Station Stop, Railway Station East Stop, Railway Station West Stop, and Jiefang Road Stop, and then walk to the station.)
2. Passengers can take Tourism Buses 1, 2, 3, and 5 from the railway station to some famous scenic spots around the city.
5. Tips
The Red Hat Luggage Delivery service is available in the station, which helps passengers carry languages to the trains 10 minutes before the trains start.
Train Enquiry: 029 - 95105688
Xi'an North Railway Station
Xi'an North Railway Station covers an area of 336,600 square meters, it is around 12km away from Xi'an railway station and 20km from Xi'an Xianyang International Airport. This station is the largest railway station of its kind in Asia, which is the hub station of the Xuzhou-Lanzhou Passenger Dedicated Line, Xian-Chengdu Passenger Dedicated Line, Datong-Xian Passenger Dedicated Line, Xian-Yingchuan Passenger Dedicated Line and Guangzhong Intercity Railway Network. Today, Xi'an North Railway Station is mainly home to the high speed trains and D trains running between Xi'an, Beijing, Hangzhou, Zhengzhou and Mt. Huangshan, etc. It will be extended to more destinations due to the completion of the national high spped network.
The main building of Xian North Railway Station is a two-storey structure in a Tang and Ming Dynasties's style with the subway on the underground floor. The departure waiting hall is on the second floor while the first floor is designed for the arrival floor. In the center of the arrival floor is the entrance to the starting point of the underground Subway Line 2 where you can take the subway on an axis line to the city center.
Transportation between Railway Station and North Station
1. Bus Line 266 runs between the two stations. Passengers can find the bus stop at Railway Station West (walk west from the Exit for about 270 yards (250m)). It takes about 1 hour and costs CNY1 to get to the north station. The bus runs every 10 to 20 minutes from 06:00 to 23:30 daily. Please prepare RMB 1 note and take care of your belongings on the bus.
2. Passengers can take subway line 2 from the north station to Beidajie (North Avenue) station, change to line 1 and get off at Wulukou. Leave from Exit D and walk north along the road for about 550 yards (500m), you will see the Railway Station. It takes about 30 minutes and costs CNY3 per person. Line 1 runs between 06:10 and 23:17; line 2 runs between 06:10 and 23:15.
3. Taxies are also available. Passengers can find taxi stands near the exit of Railway Station. It takes about 30 minutes and costs CNY 50 to reach the north station.
By Long Distance Bus
Xi'an, the capital city of Shaanxi Province, is a key point in China's central and western national highway system. Xian is the transportation hub for long-distance transportation in Shaanxi Province, supported by five national highways of 345 kilometers (214.4 miles) and twelve provincial freeways of 266 kilometers (165.3 miles). Additionally, ten freeways have been constructed between the urban area and the districts and counties in the city. Any journey between each other of them takes no more than one hour. The long-distance buses departing from Xian can get to any place in the province. Located in central Shaanxi Province, Xian connects northern and southern Shaanxi together. The main coach stations in the city are Shaanxi Xian Long-distance Bus Station, Sanfuwan, Xian Chengnan, Chengdong, Chengxi, and Chengbei Long-distance Bus Stations.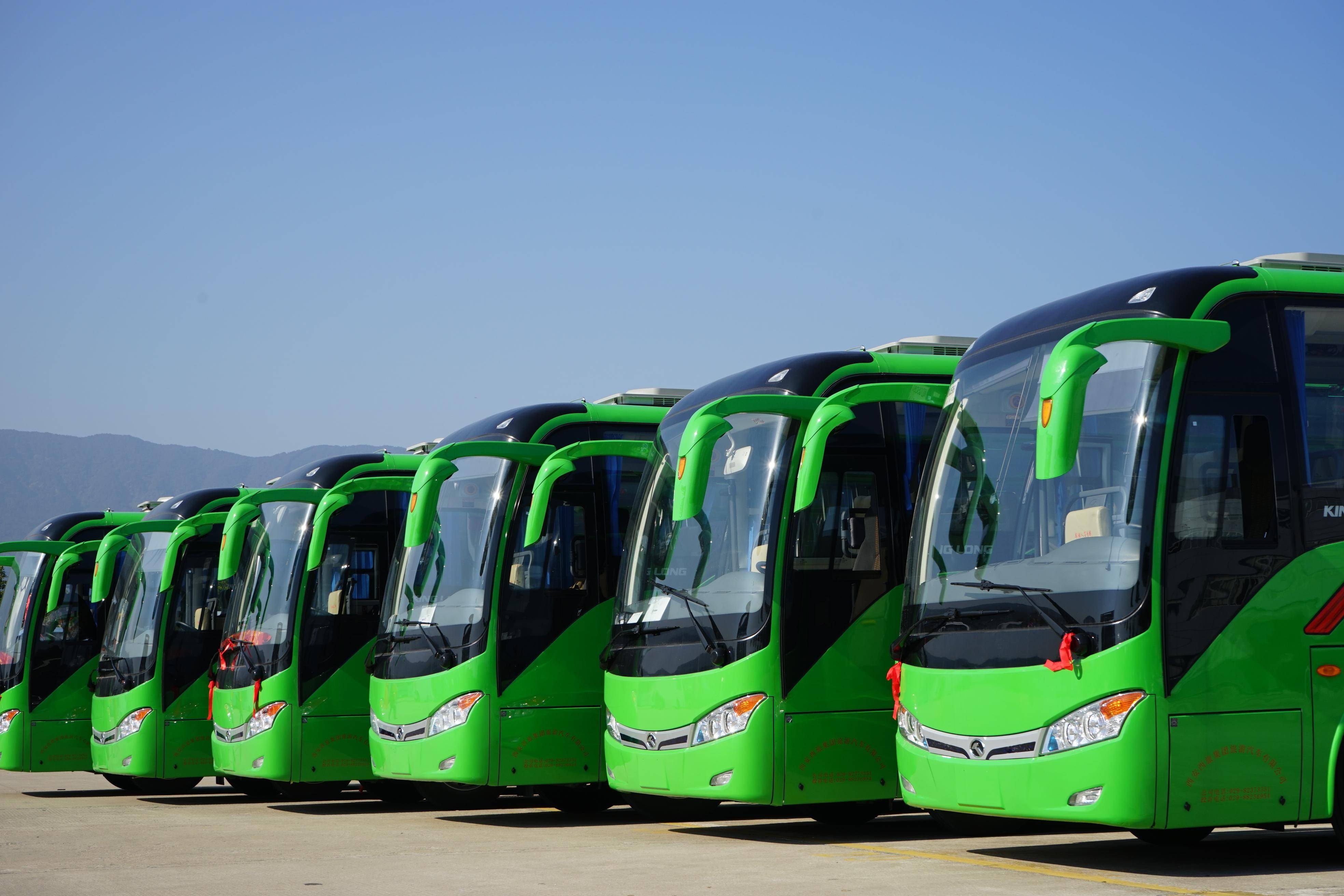 In general, most of the buses in the same station leave for cities and counties in the same direction within Shaanxi Province. So, it is easy for passengers to choose the right station if they know the direction of their destination. Below are the mainly bus stations in Xi'an:
Sanfuwan Bus Station
Located to the east of the Railway Station, mainly operating inter-provincial bus lines, is one of the principal transportation hubs in Xi'an. There are coaches travelling to many cities, such as Beijing, Shanghai, Tianjin as well as cities in Zhejiang, Fujian, Henan, Hebei, Hunan, Hubei, Shanxi, Shandong, Ningxia, Gansu, Jiangxi, Guangxi and Sichuan provinces are available here.
Address: No. 353 West Changying Road Xincheng District
Bus routes: No. 20, 28, 209, 213, 507, 706, 708, 712, 717, 718, 912 and 913 (get off at Sanfuwan)
From Railway Station: 706, 712, 20, 28, 213, 507, 706, 712, 718, 719, 912
Tel: 029-83136062
Shaanxi Xi'an Bus Station
Located to the southwest of Xi'an Railway Station, Shaanxi Xian bus Station was opened in December 1st, 1983. Today the station is a National First Level Coach Station and one of the most importation transportation hubs in Shaanxi Province. There are 25 transportation companies located in the station operating over 150 coach lines. It offers bus service to other provinces including Ningxia, Gansu, Hubei, Shanxi, Henan, Hebei, Inner Mongolia, Zhejiang and Shandong as well as to some cities in Shaanxi.
Address: No. 354 Jiefang Road
Bus Routes: Bus No.5, 9, 13, 14, 41, 42, 103, 105, 205, 228, 231, 500, 511, 602, 603, 608, 610, 611, 703, 705, and 712.
(Any buses to the Xian Railway Station can get to the coach station)
Tel: 029-87427420
Xi'an East Bus Station
Located at No.103, Middle Changle Road, near the east gate of the old town of Xi'an. Xi'an was built in 1992, and put into use in 1996, the station was home to 106 coach lines by the end of 2006. The coach lines can get to many cities within Shaanxi Province such as Weinan, Dali, Hancheng, Yanan and Yulin, and many other provinces such as Shanxi, Jiangsu, Zhejiang and Guangzhou.
Address: 103 Central Changle Road
Bus Route: Bus No. 4, 11, 13, 15, 38, 45, 203, 231, 232, 303, 401, 406, 408, 502, 511, 605, 708, 709, 715, 716, and 721.
Tel: 029-82597222
Xi'an South Bus Station
Located in the southern suburb of the city, Xi'an South Station is the transpotation hub for coaches, mainly handles the long-distance buses to cities and counties in the south of Shaanxi Province such as Hanzhong, Ankang and Luonan. There are not only buses to some counties nearby Xi'an, such as Tangyu and Huxian, but also to other parts out of Xi'an. It also has buses running to other provinces, such as Sichuan, Hubei, and Hunan.
Address: 78 South of Zhuque Street
Bus Routes: Bus No.5, 30, 46, 106, 203, 210, 321, 401, 410, 713, K605, and 908.
From the Railway Station: 46
From the Bell Tower (city center): 46, 203
Tel: 029-85246080
Xi'an West Bus Station
Located at No.92 East Zaoyuan Road, West bus Station is one of 45 important transportation hubs in China. At present, it's the largest and the best equipped bus station in northwest China and provide service to many provinces in Northwestern and Southwestern China, such as Gansu, Ningxia, Qinghai, Inner Mongolia, Sichuan and Chongqing. Buses departing from the station can also get to Xianyang, Baoji and Hanzhong within Shaanxi Province.
Address: 92 East Zaoyuan Road
Bus routes: 1, 23, 50, 103, 104, 106, 108, 210, 212, 222, 223, 224, 225, 234, 303, 407, K631, 701, 722, 901, 902, 59 (get off at West Xian Bus Station)
From Railway Station: 103, 104
From Bell Tower (city center): 222
Tel: 029-84630000
Xi'an North Station
Originally operated in 2003, Xi'an North Station covers an area of 20,000 square meters. It located at No.9, west section of Northern 2nd Ring Road, it's the major transport hub for buses running between Xi'an and destinations in the north of Shaanxi Province, such as Yulin, Yanan and Tongchuan. There are also coaches to cities and counties near Xian, such as Yanliang, Weinan and Sanyuan.
Address: No.9, west section of Northern Second Ring Road.
Bus Routes: Bus No. 1, 18, 33, 37, 38, 39, 108, 211, 316, 510, 601, 901, 912, 913, and Loop Line 1 and Loop-line 2 on the 2nd Rind Road.
Tel: 029-86523019
Xi'an Bus Station
Xi'an plays an important role in connecting the city with surrounding counties and towns, such as Huxian, Zhouzhi, Qinzhen and Fengyu. At the same time, it also operates some lines to its neighboring cities. There are around 600 daily scheduled buses from here.
Address: No. 13, Fengqing Road, Lianhu District
Bus routes: No. 10, 15, 43, 107, 251, 405, 502, 521, K631, 720, 800 (get off at East End of Fengqing Road), 900.
From Railway Station: 251,
From the Bell Tower (city center): 15, 43, 251, 502.
Tel: 029-84261907
Public City Transportation
By Metro
At present, Xi'an metro is still under construction. There will be 6 subway lines are planned to be built and finished around 2020, totally spanning 251.8 km. Now three metro lines are in service (Line 1, Line 2 and Line 3), the (Line 4, Line 5 and Line 6) are under construction. The subway line covers some of the most famous attractions, such as Banpo Museum (Banpo Station, Line 1), Bell and Drum Tower (Line 2), City Wall (Line 2) and Shaanxi History Museum, etc.
Subway Line 1 passes through the city center of Xian from east (Fangzhicheng Stop) to west (Houweizhai Stop). When completed in the year 2013, you can take subway to visit Banpo Village and Terra Cotta Army.
Route: Houweizhai ?? Sanqiao ?? Zaohe ?? Zaoyuan ?? Shuangcheng Rd. ?? Kaiyuanmen ?? Laodong Rd. ?? Yuxiangmen ?? Sajinqiao ?? North Avenue ?? Wulukou ?? Chaoyangmen ?? Kangfu Rd. ?? Tonghuamen ?? Wanshou Rd. ?? Changlepo ?? Chanhe ?? Banpo ?? Textile City
Length: 23.9 km (14.9 miles)
Number of Stations: 19
Transfer Stations: Sanqiao, North Avenue, Wulukou, Tonghuamen, Textile City
Subway Line 2 passes through the city center (Bell Tower) of Xian from North (Xian North Railway Station Stop) to South (Weiqunan Stop). When completed in the year 2011 and 2013, you can take subway to get to Xian North Railway Station in the north and Xian Exhibition Center in the south.
Route: North Railway Station ?? Beiyuan ?? City Sports Park ?? Administration Center ?? Fengcheng 5th Rd. ?? Xian Library ?? Daming Palace West ?? Longshoyuan ?? Anyuanmen ?? North Avenue ?? Bell Tower ?? Yongningmen ?? Nanshaomen ?? Provincial Stadium ?? Xiaozhai ?? Weiyi Street ?? Exhibition Center ?? Sanyao ?? Fengqiyuan ?? Space City?? Weiqu South (the last four stations are under construction)
Length: 26.4 km (16.4 miles)
Number of Stations: 21
Transfer Stations: Administration Center, North Avenue, Bell Tower, Xiaozhai, Exhibition Center
Subway Line 3 (under construction): Yuhuazhai ?? Zhangba North Rd. ?? Yanpingmen ?? Keji Rd. ?? Taibai South Rd. ?? Jixiang Village ?? Xiaozhai ?? Big Wild Goose Pagoda ?? Beichitou ?? Green Dragon Temple ?? Jiangong Rd. ?? Xianning Rd. ?? Hansenzhai ?? Tonghuamen ?? Hujiamiao ?? Shijiajie ?? Xinjiamiao ?? Guangyuntan ?? Chanba ?? Xianghuwan ?? Xiangbei Rd. ?? Gangwu South Rd. ?? Xiashuangzhai ?? Xinzhu ?? Xi'an International Port District
Length: 39.15 km (24.3 miles)
Number of Stations: 25
Transfer Stations: Keji Rd, Jixiang Village, Xiaozhai, Big Wild Goose Pagoda, Xianning Road, Tonghuamen, Xianghuwan
By Taxi
Taxis in Xi'an are predominantly BYD Auto made in Xi'an. Most, if not all, taxis in Xi'an run on compressed natural gas. For the taxis' fare, during the 06:00-23:00, CNY9/2 kilometres (1.2 miles) for the fare fall and ?2.3/Km later, at night ?10 for the fare fall and ?2.7/Km later.
By City-Bus
There are over 200 bus lines currently, including 10 airport shuttles, 10 tourism routes and 4 night lines. Xi'an city bus is very convenient and comfortable with air-conditioning. Normally buses charge CNY1/2.
Service hotline: 029-9600135
By Bicycle
Public bicycle rental service brings a great convenience to the locals and travelers to the city. The bicycles can be easily rented at dedicated sites in almost all districts in the city, including Beilin, Yanta, Gaoxin, Xincheng and Weiyang. The rental service is available from 06:30 to 21:00. After 21:00, only returns are accepted and the rental will be denied. Apart from touring the city by public bike, you can have a great cycling experience on the City Wall, where bikes can be easily rented at a reasonable price.