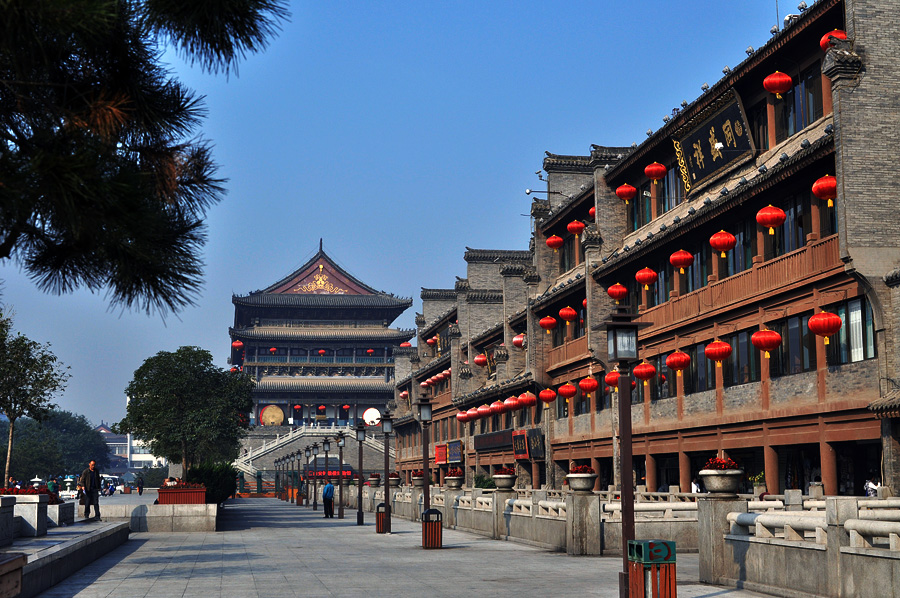 Chinese culture is broad and profound, and Xi'an is not only a birth place of brilliant culture, but also a food paradise. Xi'an is honored as the "Capital of Delicacies". The chefs in the Shaanxi province have accumulated styles and tastes from around the country, and adjusted them to the local flavor and inherits the craft of royal court of past dynasties
Xian Famous Food Street
East Street
East Street is home to many local famous restaurants, such as The Sun Family's Restaurant, Xian Restaurant, Wuyi Restaurant, Chunfasheng Restaurant, Xian Roasted Duck Restaurant, Defachang Dumpling Restaurant and the like. In these restaurants, the most authentic Xian food would be served.
South Street
The Princess Seafood Hot Pot, fast food restaurants, coffee bars and tea houses are all available, which has much to offer for gourmets.
Beiyuan Gate Area
In this area, diverse Muslim food is easily available, such as Pita Bread Soaked in Lamb Soup, roasted mutton, sauce-salted food and the like. No matter what your preference is, Beiyuan Gate area has something for you.
Dongxin Street Night Market
The night market on Dongxin Street is a large night market in Xian, where diversified snacks both in Shaanxi and other regions of China are all offered, which could meet the needs of different gourmets.
Snack Market in Qiulin Department Store
Most local snacks of Xi'an could be found here, from buckwheat noodles soaked with sheep blood soup, pancake rolled with duck, pork sandwiched with unleaven flatbread, to vegetables soaked in thick spicy soup, Guokui leavened flatbread, cold beancured jelly and the like. Snacks here are charged with low price but with high quality.
Address: No. 58, Yanta North Road, Lijiangcun Village, Beilin District, Xi'an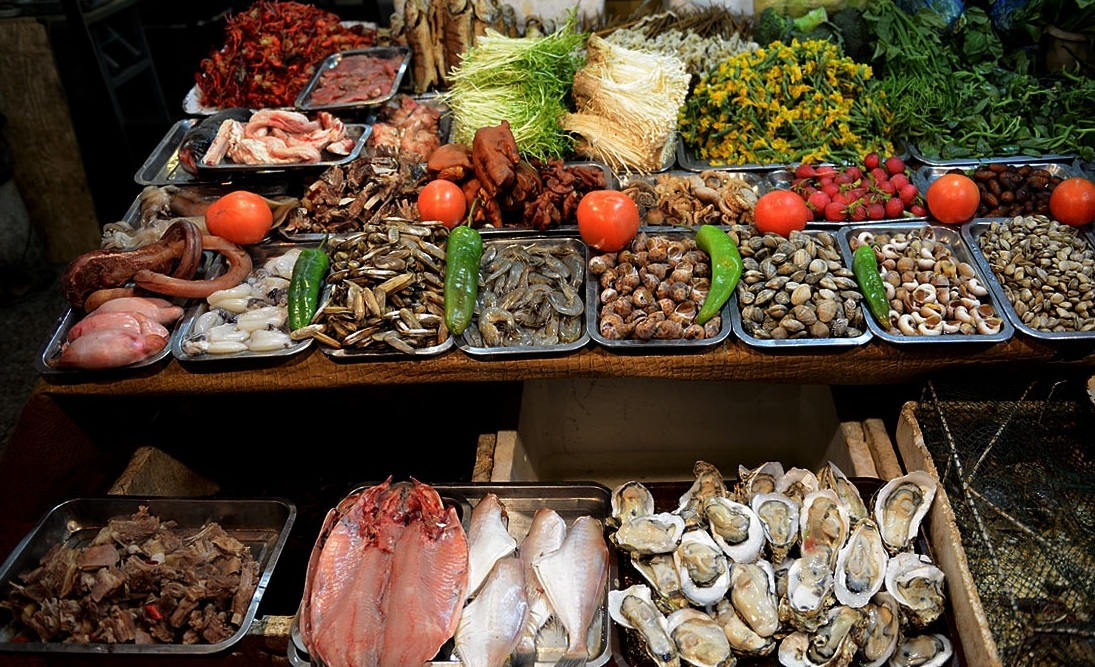 Famous Xian Restaurants (Recommended)
Fan Family's Pork Sandwiched with Unleaven Flatbread
Tel: 029-87273917
Address: No. 51, Zhubashi Street, Xi'an
Specialty: Pork Sandwiched with Unleaven Flatbread. Due to special seasonings applied, the Chinese hamburger here is featured with crisp tender meat, distinctive flavor and savory taste.
Xian Wuyi Restaurant
Address: No. 351, East Street, Xi'an
Tel: 029-87681098
Specialty: Sweet Dumplings stuffed with black sesame, steamed pork dumplings, Queen's flatbread, Wuyi flavored chicken and spicy sheep blood, Wuyi pork sandwiched with unleaven flatbread. These dishes are all honored as the "The Most Famous Food in China".
The Sun Family's Restaurant
Address: No. 80, Baishuifang Road, Xi'an
Specialty: Pita Soaked in Lamb Soup, Roasted Fish Soaked with Fermented Beancurd
Yongfeng Qishan Noodles
Address: Southwest of Tumen Gate Crossing
Tel: 029-85511366
Specialty: Qishan Noodles, Qishan Cold Noodles, Qishan crisp leavened flatbread, Honey Rice Dumplings, Qishan Cold Bean Curd Jelly
Xi'an Restaurant
Address: 298, East Street, Xi'an
Tel: 029-87680618
Specialty: Xian Restaurant is known for its authentic flavor and complete variety. Many national leaders, Zhou Enlai for example, have dinned here and spoke highly of dishes here. The specialties in Xian Restaurant range from Hulu chicken, sweet rice fried with fruit nuts to other local snacks of Xian.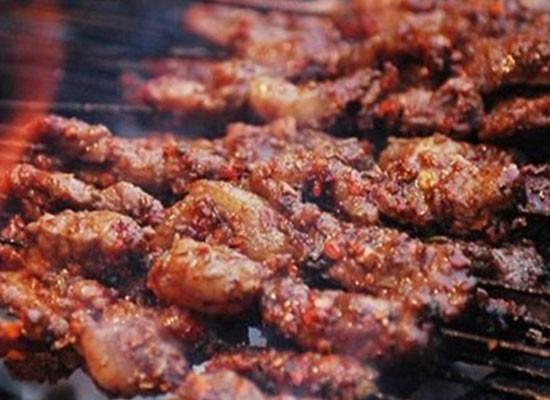 Top 5 Places to Get Street Food
Whether you're hardy enough to brave the elements or just looking for a quick meal to take with you to a more climate-controlled locale, you can't go wrong stopping by one of these five notable spots.
Muslim Qaurter
Let's get the obvious one out of the way. Or is it so obvious? Anyone who's lived in Xi'an for more than a couple of hot minutes will automatically associate Huiminjie with the suffocating throngs of tourists that pack every millimeter of its alleys in the summertime, but, as you might guess, those herds thin out this time of year. That makes it a pretty good time to go and stuff yourself with giant halal lamb skewers, persimmon cakes and all the tasty treats these vendors are world-famous for.
Luo Ma Shi
While Luomashi is renowned mostly for its shopping, in the two malls and myriad shops on its surface and the labyrinthine market underneath, it's also a good place to grab a snack. The northerly East Street entrance has an incredibly popular place for fried and grilled skewers of meat and seafood, for starters. Perhaps more notably, the western entrance to the walking street, a small alley that snakes behind the Kaiyuan Mall, has evolved in recent times from a dumpy street market to a street filled with Chinese snacks popular with the local palate. If that's not enough for you, the east alley next to Minsun Mall's got even more.
Xiao Zhai
Another shopping district that gets newer and shinier year by year, just a little exploration away from the Saga Mall will reveal a wonderland of street food and takeaway restaurants. About a block north of Saga, on the same side of the road, you'll find East Xing Shan Si Street. If nothing there catches your eye, a quick jaunt across the footbridge over Chang'an Street will take you to West Xing Shan Si Street. If still you can't find something to eat there, well, you're crazy.
Yong Xing Fang
While some food streets exist despite development, Yongxingfang is actually a product of it. The specialty here is every kind of Shaanxi food you can imagine, and due to some government regulation you won't find any duplicates. Every restaurant and stall specializes in a different local food, and a trip here will save you the journey to the village for some authentic, down-home Shaanxi delicacies. If nothing else, the grand gates and canopy of red lanterns provide an atmosphere unlike almost any other snack place in town.
Sa Jin Qiao Night Market
This is one for you night owls: Sajinqiao Night Market is open almost literally all night. A favorite of graveyard shift taxi drivers, you can find a good, rib-sticking meal here at a time when just about everyone else has closed up shop. The while thing really comes to life after 8pm; if you hop on the subway before it closes, you can just get off at
Sajinqiao Station, otherwise you'll have to do some exploring. Either way, you can't beat a nice hot bowl of hulatang after an evening of drinking.