Xi'an Culture
Xi'an is the oldest of China's Four Great Ancient Capitals, serving as the capital city of 13 dynasties spreading intermittently across a 1,100-year period from 221 BC. It is often called the cradle of Chinese civilization. People often say: two decades to see China is Shenzhen; one hundred years to see China is Shanghai; one a thousand years to see China is Beijing, while China five thousand years to see China is Xi'an. The Guanzhong Ren culture is considered the cultural antecedent of Xi'anese; their features are satirized as the "Ten Strangeness of Guanzhong Ren". Xi'an is also known for the "Eight Great Sights of Chang'an", a collection of scenic areas in the region.
Qin Opera (Qin Qiang)
Qinqiang is the oldest and most extensive of the four major types of Chinese opera. It also was referred "random pluck", which is the oldest tune among the national opera arts in China. Qinqiang was derived from the folk songs and dances in Shaanxi, Gansu and Ningxia area in ancient times, which is mainly prevalent in northwest area of China.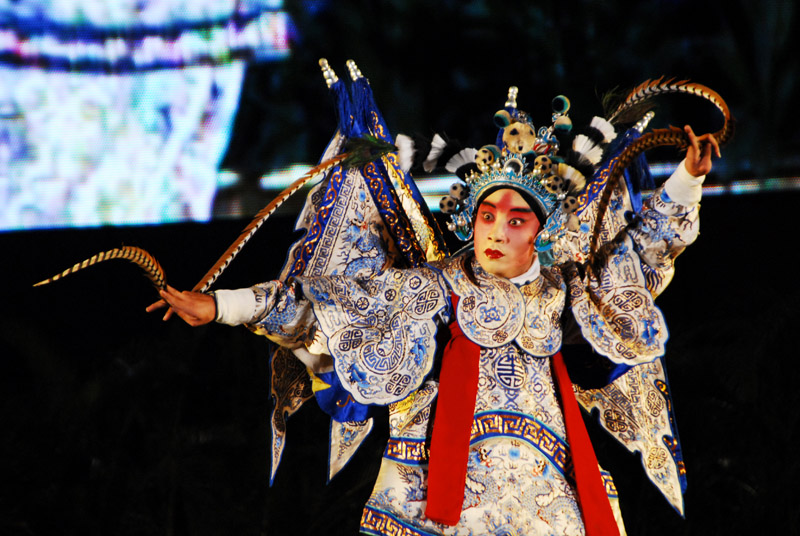 It was starting from the western Zhou dynasty and listed in national intangible cultural heritage since 2016. The shaping and development of Qinqiang opera was happened in Tang Dynasty. Along with social stability and prosperity, people's spiritual needs is more and more abundant. Chang'an is an international city, the development of Qinqiang Opera will overemphasized. The heyday of Qinqiang opera was in the years of Qing emperor Qianlong. At that time, there are many Qinqiang opera troupes all over the country.
There are 10-plus characters in Qinqiang, ranging from four kinds of "Sheng" (male), six kinds of "Dan" (female) two kinds of "Jing" (male with painted face) and one kind of "Chou" (Clown). Qinqiang created its own features in singing method, face-painting and costumes. The tune in Qinqiang is resounding, powerful and sonorous. Qinqiang is a featured culture aspect of Shaanxi province. Listening to Qinqiang is really a must-have along your Xian travel.
The Start of Silk Road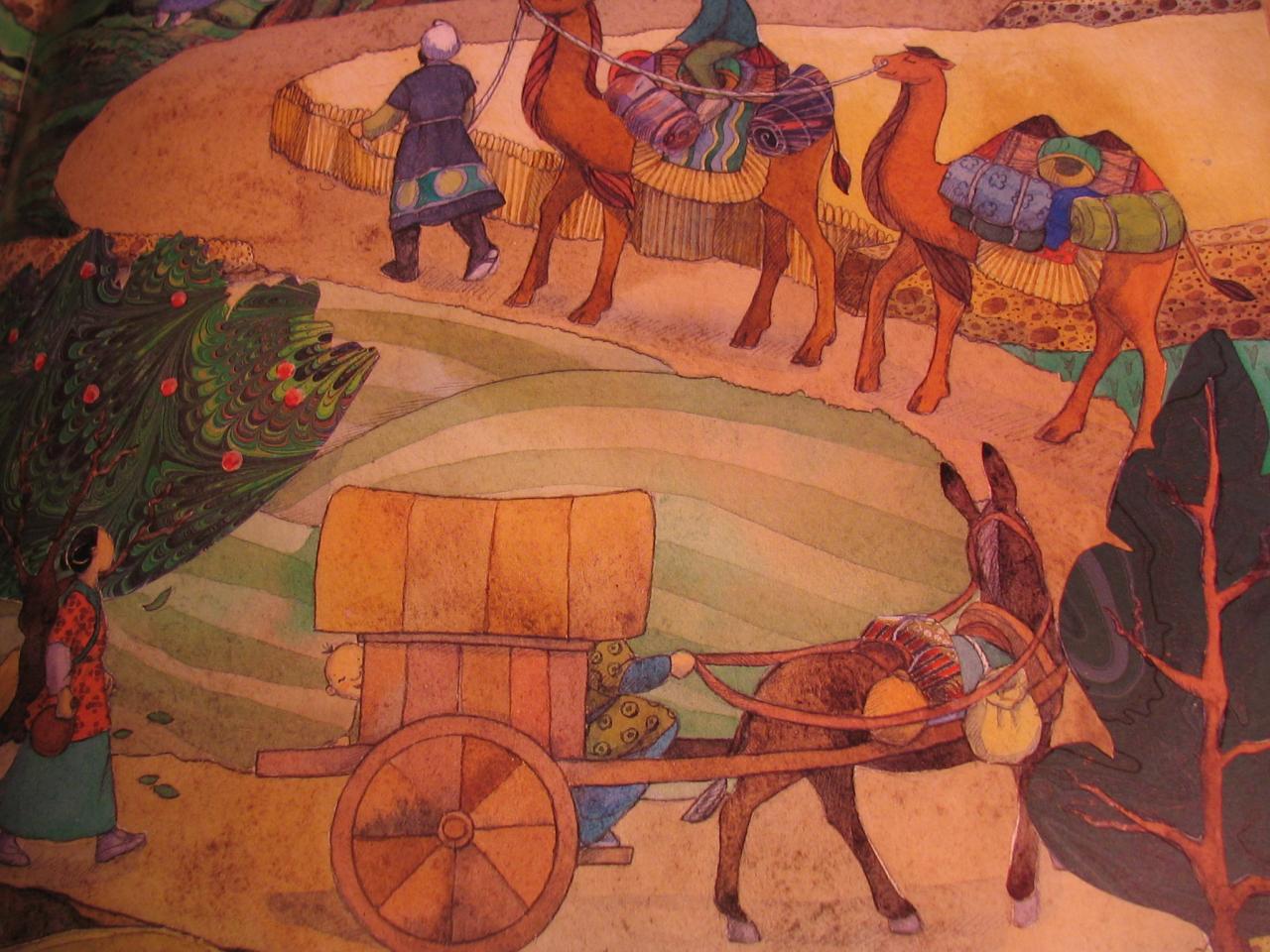 In the second century BC in West Han Dynasty under the reign of Liuche emperor, in order to enlarge the territory and establish friendly relationship with neighboring countries, the glorious Silk Road across Europe, Asia and Africa was created. In West Han period, the diplomat named Zhang Qian started from Xian and was westward bound with multitudes of silk carried. This is the first time that China exchanged economic and culture ideas with western countries, hence the Silk Road became world-renowned. The east starting point of Silk Road is in Xian. It is the prosperity of Xian in that period that laid the solid foundation for launching the glorious silk road. Xian made great contribution to the availability of Silk Road.
Xi'an Drum Music
Xi'an drum music is a large drum music spread for thousands of years in Xi'an (the ancient Chang'an) and the surrounding area. It originated in the Sui and Tang dynasties, after the Song, Yuan, Ming and Qing, it has remained fairly complete repertoire, spectral type, structure, and musical instruments playing form and it is the best preserved ever found and one of the major kinds of folk music in China. Xi'an drum music is an important relics of ancient Han Chinese music. The international music industry and historians praised it as the "living fossil of ancient Chinese music."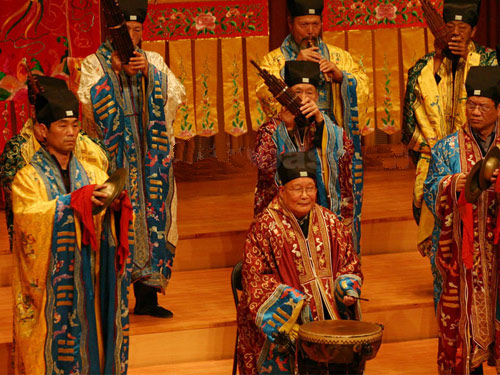 Tracing its history, to analyze from the structure, sheet music, song title, using the instrument and other aspects, Xi'an drum music are inextricably linked with the Tang Yan music. Xi'an drum music is an important relics of ancient Chinese music. Its unique complex curved body and a rich feature set of music exchange, melodic and instrumental configurations become the ancient Chinese art of music mystery of precious evidence. It's a lot of mass spectra tracks enrich the Chinese music culture treasure, and it will play an important role in the further development of Chinese national music culture.
Although there are more than 1000 pieces of music has been handed down, of which nearly two hundred have been translated, but no society can play a drum over 15 tracks, which requires the efforts of generations.
Shaanxi Eight Oddities
The eight oddities of Shaanxi sang in Shaanxi folk proverb is a vivid reflection of traditional folk customs of Shaanxi people. The eight oddities are as follows. Dwellings are built half-sided with only one slopping plain. Women both old and young usually wear a kerchief on their heads. The noodle is just like waist-belt in terms of its thickness, width and length. Guokui, a leaven flatbread originated in Shaanxi province, is just like the pan-cover considering its shape, size and thickness. Pepper poured with hot oil is a common dish in Shaanxi. The local opera is performed by roaring vigorously instead of singing. People prefer squatting on the ground than sitting on stools. Shaanxi people usually use large porcelain bowl to have meals, which could be as large as basins. These featured oddities of Shaanxi are all vivid reflection of folk culture of Shaanxi.