Labrang Monastery
Post Date: 2020/04/03 11:27
Share to:
Overview
Labrang Monastery is the Tibet's largest monasteries in Gansu province. It is located on the northeastern corner of the Tibetan Plateau in the region called Xiahe County, Gansu Province. It is a fully developed Gelukpa Tibetan Buddhist institution in a historically nomadic and semi-nomadic environment. The community is located in close proximity to different ethnic groups, diverse religious traditions and powerful civilizations.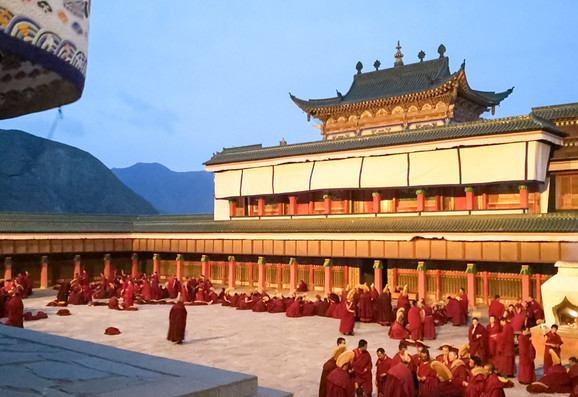 The Labrang region is primarily populated by ethnic Tibetan. Mongol monks and lamas maintained a strong presence at Labrang and in the region throughout the history of the monastery. The surrounding regions outside of the core Labrang territory are populated by groups of Hui and Salar Muslims, and Han Chinese communities. Other groups with mixed Tibetan, Mongol, Muslim, and Chinese influences evolved over time, but primarily in regions on the peripheries of Labrang's territories. In general, though it maintained its distinctive Tibetan character.


History of Labrang Monastery
Labrang Monastery was formally founded in 1709, on the three hundredth anniversary of the founding of Ganden Monastery in central Tibet. Ground was broken for the Main Meeting Hall in 1710, and a tent was pitched for immediate use in a summer pasture in the Khagya tsodruk region. The land was donated by Tibetan nomads from Genkya, and sponsorship provided by Mongols from Tsekhok, led by the Khoshud Erdeni Jinong. The primary religious founder was the First Jamyang Zhepa (1648-1721), an Amdo Tibetan educated at Drepung Monastery's Gomang College in Lhasa.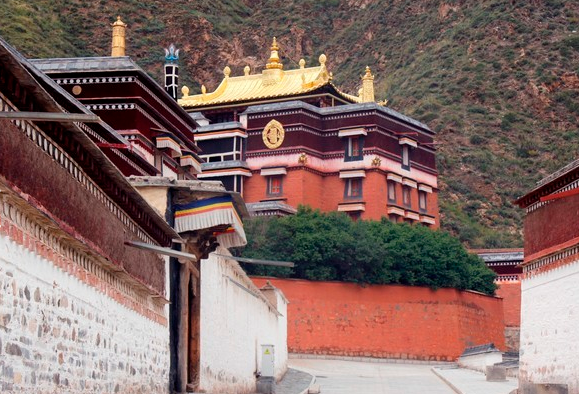 Labrang was host to some of Tibet's most respected scholars. The First and Second Jamyang Zhepas, the Third Gungtang, Belmang Pandita, and a number of other teacher-scholars made Labrang into a regional center of Tibetan Buddhist studies comparable to the major central Tibetan monasteries. The importance of Labrang as a center for Tibetan Buddhism and for Tibetan culture should not be underestimated. Labrang's ongoing political relationship with central Tibet is marked by the First Jamyang Zhepa's high profile in Tibetan, Mongol, and Qing Dynasty affairs in central Tibet in the late seventeenth and early eighteenth century. His successors maintained close ties to the Tibetan government and the authorities in the major central Tibetan monasteries.


What to see & do in Labrang Monastery
A tour of Labrang Monastery includes a visit to the main prayer hall and several of its 18 assembly halls, the printing press where traditional loose leaf books are printed from wooden blocks, the Medical College, the Golden Stupa which houses the remains of the previous incarnation of Gonthang Rinpoche, a museum and a hall that displays butter sculptures made from the Monlam Festival that follows the New Year celebrations. One can wander the many streets lined with monks houses, pass by the walled debate courtyard or circumambulate the monastery, a pilgrim path 3 km long that winds counterclockwise and begins with a row of prayer wheels. There is a 'fast' lane for the more eager pilgrim, usually senior citizens come to settle in Labrang after a life as nomads and who keep count of their rounds and their merits on their prayer beads.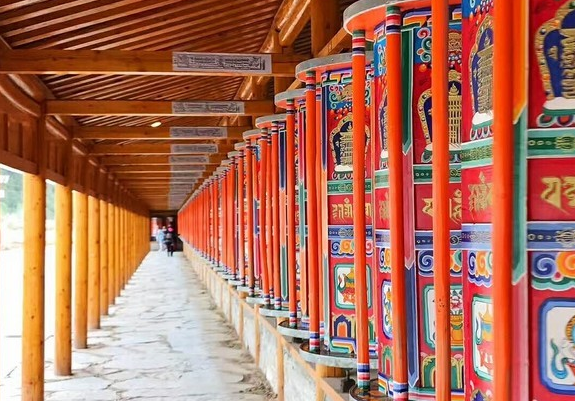 Basic Information
Location: Xiahe County, Tibetan Autonomous Prefecture of Gannan, Gansu Province
Entrance Fee: free
Opening hour: 8:00am -6:00pm daily
How to get there: You can take buses from Lanzhou South Passenger Station to Xiahe, it has five buses to Xiahe at 7:30, 8:30, 9:30, 14:00, and 15:00 daily. The journey takes about 4 hours and the fare is 75 yuan.