Bingling Temple & Grottoes
Post Date: 2020/03/17 14:44
Share to:
Overview
Bingling Temple is a buddhist temple in Lanzhou city. The temple & Grottoes is a wonderful place for foreign travelers to unwind. The sculptures, carvings, and frescoes that remain are outstanding examples of Buddhist artwork and draw visitors from around the world.It is a series of grottoes filled with Buddhist sculptures carved into natural caves and caverns in a canyon along the Yellow River. It lies just north of where the Yellow River empties into the Liujiaxia Reservoir.Administratively, the site is in Yongjing County of Linxia Hui Autonomous Prefecture in Gansu province, about 100 km southeast of Lanzhou.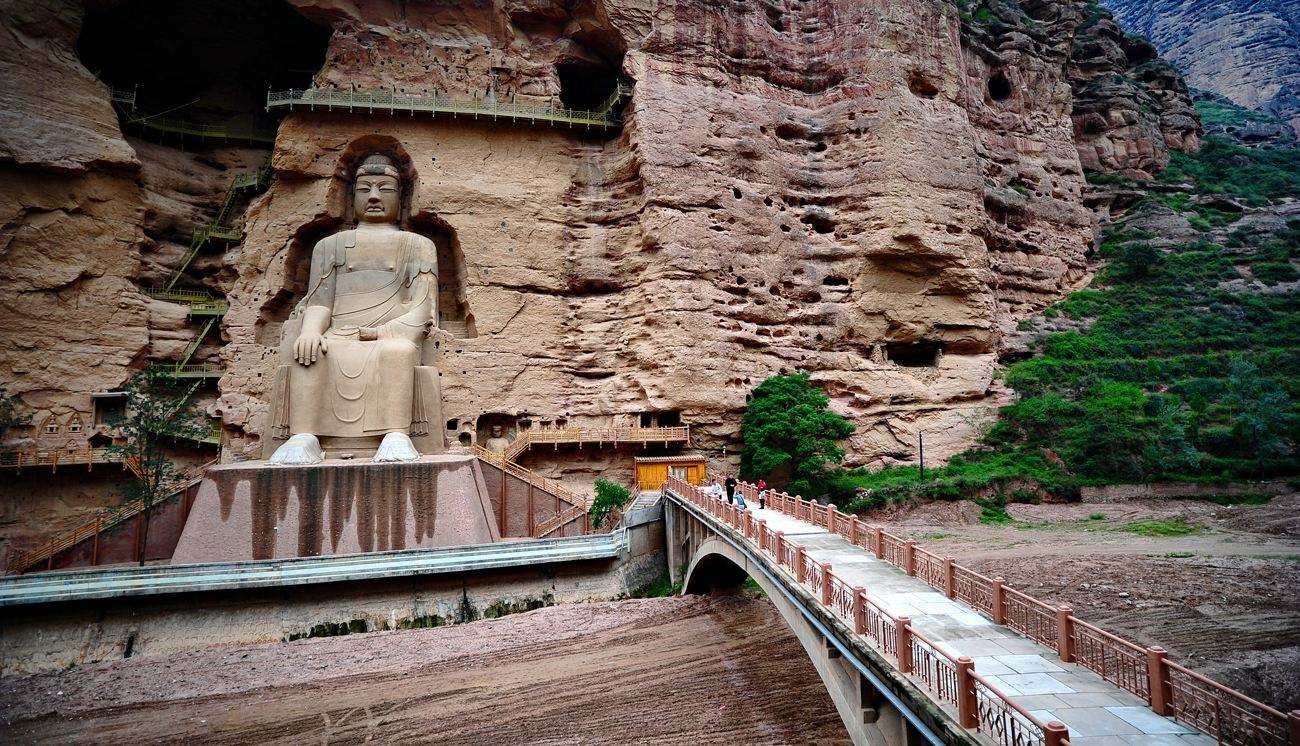 History of Bingling Temple & Grottoes
The Bingling Caves were a work in progress for more than a millennium. The first grotto was begun around 420 AD at the end of the Western Qin kingdom. Work continued and more grottoes were added during the Wei, Sui, Tang, Song, Yuan, Ming, and Qing dynasties. The style of each grotto can easily be connected to the typical artwork from its corresponding dynasty. The Bingling Temple is both stylistically and geographically a midpoint between the monumental Buddhas of Bamiyan in Afghanistan and the Buddhist Grottoes of central China, such as the Yungang Grottoes near Datong and Longmen Grottoes near Luoyang.

What to see in Bingling Temple
There are 183 caves, 694 stone statues, and 82 clay sculptures in total still remain there. In addition, each cave is like a miniature temple filled with Buddhist imagery. Specifically, these caves culminate at a large natural cavern where wooden walkways precariously wind up the rock face to hidden cliff-side caves. In addition, the giant Maitreya Buddha that stands more than 27 meters, or almost 100 feet tall.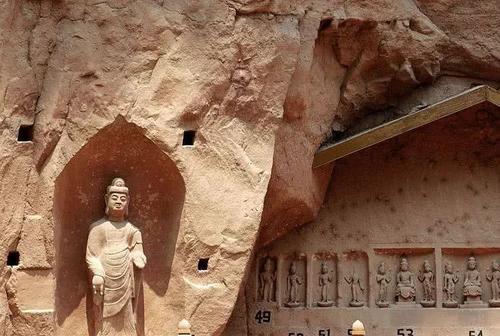 Basic Information
Location: Located in Yongjing County of Linxia Hui Autonomous Prefecture in Gansu province, about 100 km southeast of Lanzhou.
Entrance Fee: 50CNY
Opening Times: All Day (opened from July to November every year)
How to get there:
1) From Lanzhou West Bus Station, there are many buses Liujiaxia every day from 7:00, the journey is 80 kilometers, about 1.5 hours, the fare is about 15 yuan; Take the boat or speedboat at the Liujiaxia Hydropower Station Dam, turn west into the Xiakou, pass the sister peak to Bingling Temple, about 54 kilometers, take the big boat for 2-3 hours, 120 yuan / person / round trip, usually before noon; Speed boat 50 minutes, 160 yuan / person / round trip
2) Rent a private vehicle