Bezeklik Thousand Buddha Caves
Post Date: 2020/03/17 16:48
Share to:
Overview
The Bezeklik Thousand Buddha Caves which is a complex of Buddhist cave grottos along the silk road. The history can be dated from the 5th to 14th century between the cities of Turpan and Shanshan. It's very close to the Flaming Mountains,and most of the surviving caves date from the West Uyghur kingdom around the 10th to 13th centuries.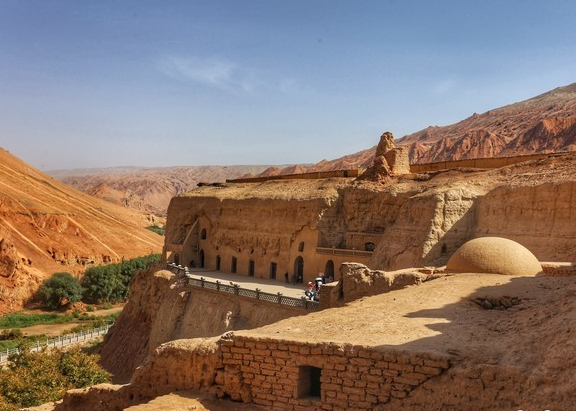 History of Bezeklik Thousand Buddha Caves
Gaochang is the most prosperous period of the grottoes, at the end of the 13th century, the Gaochang royal family moved eastward to Yongchang, Gansu Province. With the introduction of Islam into Turpan and the influence of Buddhism was declined, so at that time, the Thousand Buddha Caves was destroyed in the pagan conflict, and the eyes of murals were all removed. At the beginning of this century, they were repeatedly robbed and destroyed by foreigners, which made the situation worse. However, the remaining Buddha seats and murals quite are gorgeous and exquisite, so these historical relics are still a huge treasure house of culture and art.

What to see in Bezeklik Thousand Buddha Caves
There are 77 rock-cut caves at the site. Most have rectangular spaces with rounded arch ceilings often divided into four sections, each with a mural of the Buddha. The effect is of entire ceiling covers with hundreds of Buddha murals. Some murals show a large Buddha surrounded by other figures, including Turks, Indians and Europeans. The quality of the murals vary with some being artistically naive while others are masterpieces of religious art.The murals that best represent the Bezeklik Thousand Buddha Caves are the large-sized murals, which were related to the founder of buddhism,Sakyamuni.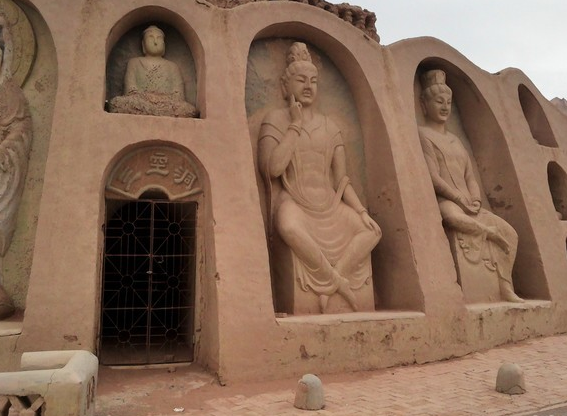 Basic Information
Location: Shenjin County, about 45km from Turpan city.
Entrance Fee: 40CNY
Opening Hours: 8:00AM-21:00PM (peak season); 10:00AM-18:30PM(low season)
How to get there: Book a priavte transfer service is the best way to visit the Bezeklik Thousand Buddha Caves from Turpan city.

Travel Tips
1.Please do not visit the unopened area in the Bezeklik Thousand Buddha Caves Scenic Area
2.No photographing in the Thousand Buddha Caves.
3.Plese do not smoke inside the cave and touch the murals.