Huajue Xiang Shopping Street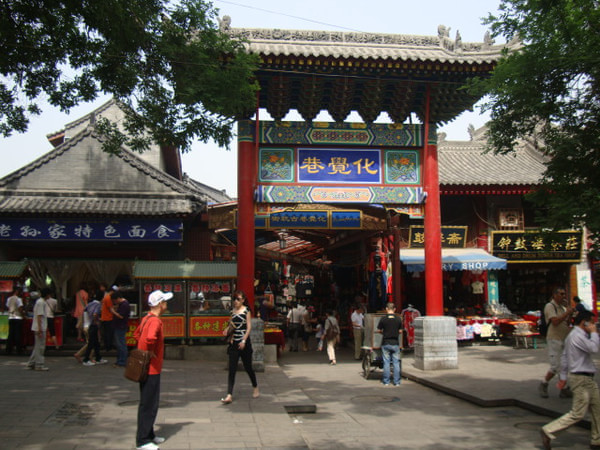 Huaxue Xiang Souvenir Street, Xi'an Attractions
Introdution
Huajue Xiang is a narrow alley located between the Drum Tower and the Great Mosque in the center of the city, Xi'an. And Huajue Xiang Street can lead to the Great Mosque in Xi'an. The street is intotal 500 meters long winding lane is a great place to pick up souvenirs and antiques. Stalls selling a wide variety of items, ranging from local art crafts including well-embroidered cloth shoes, elegantly-carved China to these fine handicrafts originated in the far southwest parts of China like some fine arts of Miao and Dong minorities line along the street.It is lined with shops selling souvenirs for tourists to take home. Unlike the antique markets of Xian where serious collectors look for authentic objects, this street sells replicas and other souvenirs.
History & Background
The Huajue Xiang Street has been part of the city of Xian for over a thousand years. Dating back to the Tang Dynasty over one thousand years ago. The street was originally called Ziwu Xiang. But little of the tiny lane was recorded during the subsequent dynasties. Although very little is known of its long past, one thing is certain that the narrow alley has experienced ups and downs for centuries. The street has an irregular shape and first runs from east to west and suddenly runs north. There is a traditional Chinese gateway at the entrance of the market. The narrow street flanked by shops stretches all the way to the Great Mosques. Most of the sellers in the souvenir street are Hui people who follow the Muslim faith.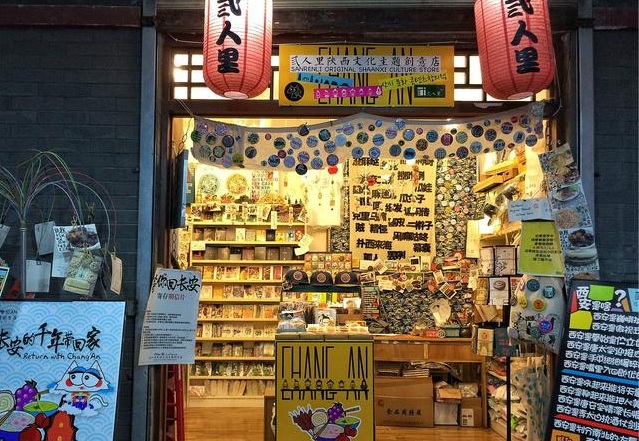 What to see on Huajue Xiang Street

The stores on Huajue Xiang Street sell replicas of all types of traditional Chinese objects. Visitors are encouraged to bargain and are sure to get replicas of an array of objects like jade artifacts and Ming vases at cheap prices. Besides replicas, the stores sell luggage, shoes, jewelry, clothes fans, watches and replicas of terracotta army figure similar to those at the terra cotta museum.
A leisure stroll through the alley seeing the Muslims doing their business will prove to be pleasant and interesting. The varieties of colorful goods sold there will make a feast for your eyes.
Travel Guide

Admission Fee: Free
Opening Hours: Whole day
Location: It is located between the Drum Tower and the Great Mosque in the center of the city
How to get to Huajue Xiang Shopping Street
Bus Route: No.4?7?15?32?43?45?201?205?206?215?218?221?222?251?300?604?611?612?K630?Tourism Bus NO.8 and get off at The Drum Tower Stop.