Greenhouse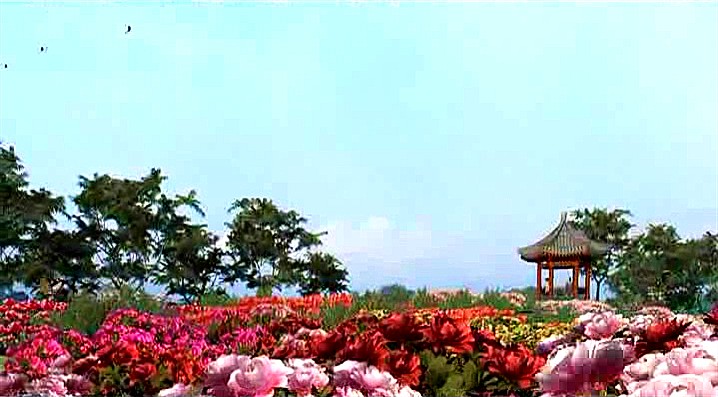 Greenhouse, Xi'an Attraction
Introduction
The Greenhouse located at the Splendid Lake is the botanic greenhouse of the International Horticultural Exposition 2011 Xi'an. Displayed in the house would mainly be rare plants and eco-landscapes from different regions of various climates in the world. In the Greenhouse, there are exhibition areas for rainforest plants, icy plants and plants with unique features. Also, there is public space for scientific research, work and reception.
Design Theme
The Greenhouse is situated at the intersection of many characteristic landscapes, presenting various plants, ecological landscapes and typical plant landscapes of various climate zones.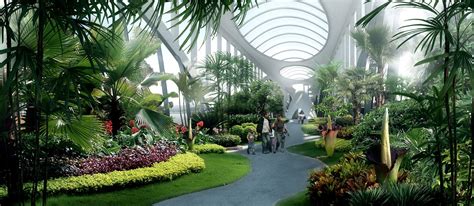 What to See in Greenhouse
The Greenhouse integrates glass, wood and a little concrete in the fa?ade of the underground part. It is built against mountains in folds, perfectly matching the topography. In other words, the size of the Pavilion is reduced from the perspective of height, thus ensuring that beautiful scenery of the lake and the opposite garden can be enjoyed from various height levels at the Pavilion.
2011 Xi'an World Horticultural Expo
Xi'an International Horticulture is located 10 kilometers from the center of Xi'an, situated in Xi'an Chanba Ecological Zone. It covers the total area of 418 hectares (6270 mu), and the water area is 188 hectares (2820 mu). The main buildings in Xi'an International Horticulture Explosition are the Chang'an Tower, the Creative Museum, the Nature Museum and the Guangyun Gate; The five major theme horticultural attractions are the Chang'an Flower Valley, the multicolored South, the Silk Road Flower Rain, the overseas Grand View and the Bashang Rainbow; the three characteristic service areas are the Ba Shangs, respectively. Coconut Coast and European style.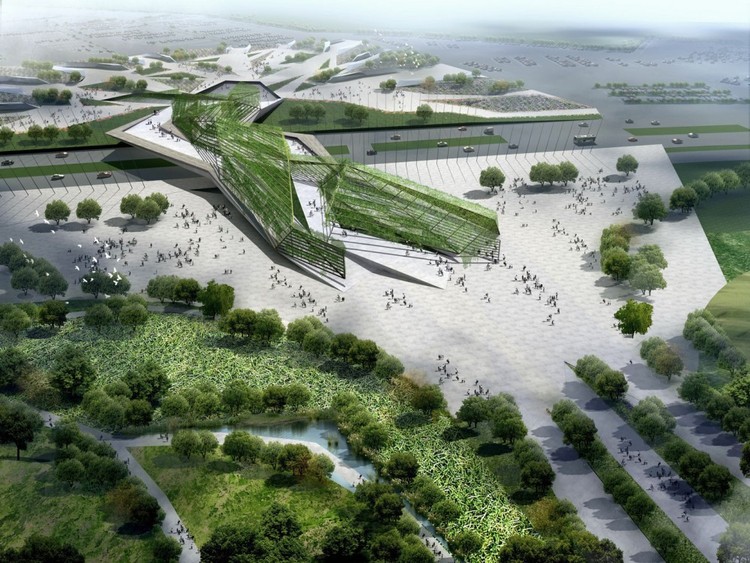 2011 Xi'an World Horticultural Expo is one of the major international event held in western China following the 2008 Beijing Olympic Games and 2010 Shanghai World Expo, The exhibition is held at the Theme Pavillion in Xi'an in north-western China and showcases new achievements and products in hotticulture and floriculture. It was held between 28 April and 22 October 2011. During the 178-day exhibition, the tourists were anticipated to top 12,000,000. And there are 109 outdoor exhibition houses altogether. Kerry Berry Brogan served as the International Green Ambassador.
Information
Opening Hours: 8:00-22:00
Admission Fee: CNY80
Address: No.1 Chanba Avenue, Chanba Ecological Zone, Xi'an
How to get there
Bus route: Take bus No. 47, 233, 262, 301, 530, 93
Metro route: take metro line 1, 2, 3, 4, 5 and you can reach Xi'an World Horticultural Expo