Xinjiang International Grand Bazaar
Post Date: 2020/03/18 14:26
Share to: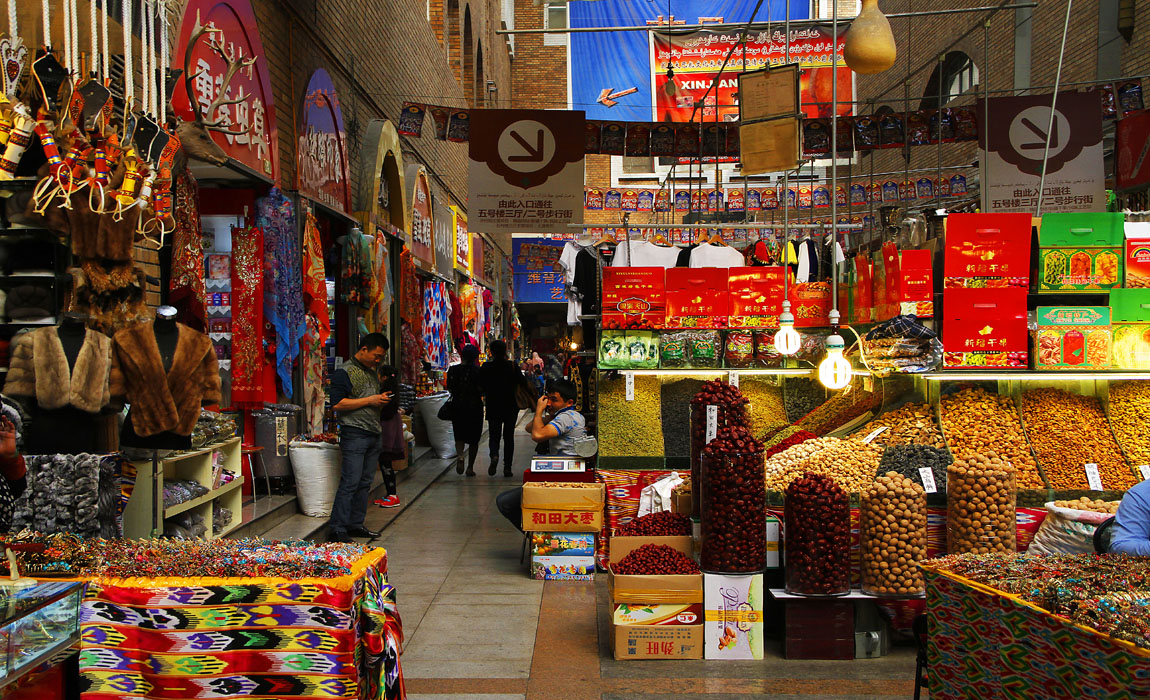 Overview
Xinjiang International Grand Bazaar is one of the top attraction in Urumqi, covering a wide area of 39,888 square meters (47,706 square yards). Bazaar refers to a market or fair in Arabic. Brand Islamic buildings and prosperous booths make it the ideal place for visitors to experience the unique ethnic flavor of the local Uyghur. Sometimes, Uyghur street singers and dancers give an impromptu performance.
There are over 3000 booths in Xinjiang International Grand Bazaar selling all sorts of things such as scarfs, colorful clothing, potteries, jewellery, nuts, fruit, carpet, lotion & soaps and many more. Other than shopping, you may attend the Banquet and Performance Theatre, taste snacks at the food square, join the excitement at Merry Square, and get a bird's eye view of the whole bazaar from the No. 1 Sightseeing Tower.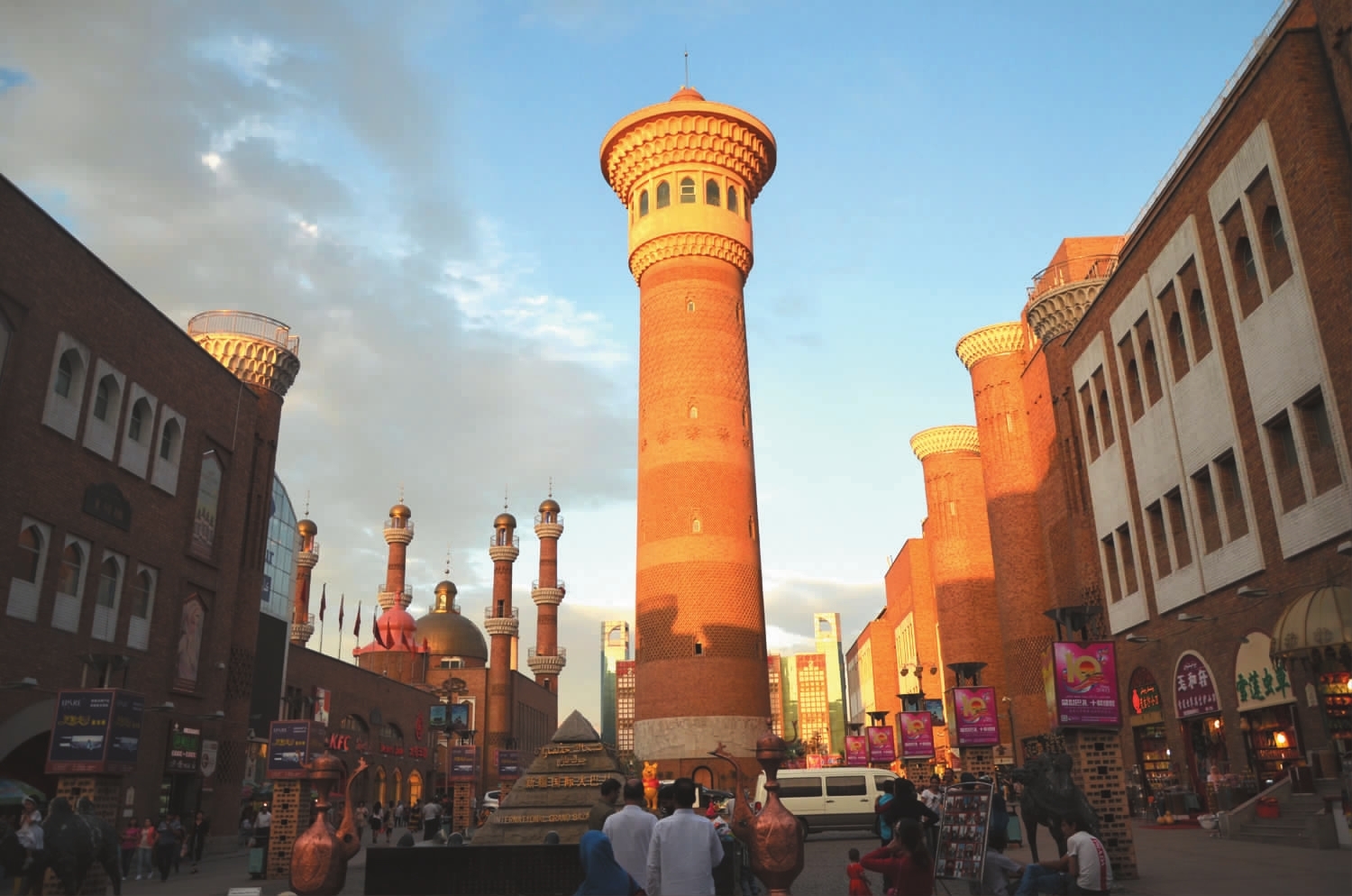 Banquet and Performance Theater
Banquet and Performance Theatre of the Xinjiang International Grand Bazaar, the largest one in Xinjiang, has capacity for 1,000 people dining while enjoying the songs and dances. Every night, there are hundreds of dancers staging great shows. One can order tasty dishes like kebab, hand pilaf, naan and baked samosa of Xinjiang and other places.
Food Square
The Food Square in Xinjiang International Grand Bazaar covers 3,225 square meters (3,857 square yards), offering delicious snacks from 56 nationalities within China. You can come across international franchise chain as well as local dishes like whole roasted sheep, Xinjing noodles, rice eaten with hands…
No. 1 Sightseeing Tower
It is in the centre of the Xinjiang International Grand Bazaar - a typical landmark of Urumqi. The first floor is a viewing deck for a full panoramic view of this place up to the whole city; the second storey is the Pelek Bar whose wall is attached with pictures and words about the top10 charming scenes and culture of Xinjiang. You can survey the bazaar while sipping on a cup of wine.
Info
Admission fee: Free (No.1 Sightseeing Tower: CNY 50)
Opening Hours: Shopping area: 09:00-20:00; Sightseeing Tower: 10:00-20:00
How to get there: Take bus line 61, 70, 104, 301, 308, 310, 911, 920, or 923, and get off at He Ping Nan Lu; the bazaar is on your western side.