Xi'an airport set to become China's top transfer airport
Post Date: 2019/06/24 16:04
Share to: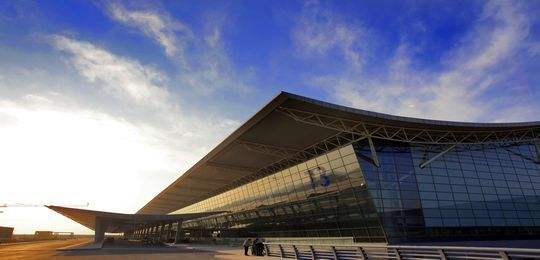 Xian Xianyang International Airport
As the largest aviation hub in Northwest China, the Xi'an Xianyang International Airport has been aiming to become "China's Best Transfer Airport" in recent years, in order to strengthen its role as a distribution center.
The airport invests nearly 30 million yuan ($4.44 million) per year into building its reputation as a transfer station, and has launched 15 transfer products to meet various needs of transfer passengers.
The airport signed a transfer service convention with China Eastern Airlines and HNA Group, aiming to improve transfer service processes and expand transfer scope by more standards and requirements.
During the 2019 Spring Festival(Feb 5-10), the airport's passenger throughput reached a record high with a total of 909,000 passengers. Transfer passengers increased by 32.8 percent year-on-year.
The airport currently offers 64 international flights to 29 countries, 53 hubs, and a number of famous tourist cities around the world, with flights to 14 countries and 20 cities along the Belt and Road.
In 2018, the airport offered a total of 1,837 international flights, with the number of international passengers exceeding 2.65 million, increasing by 23.1 percent and 32.6 percent, respectively. It was the fastest growing among the top 10 airports in the country.
In January 2019, the airport's increase in flights, passengers, and freight ranked first, second, and first, respectively, among the top 10 airports in China.
-----Article from Xian International Trade & Logisticts Park