White Horse Pagoda
Post Date: 2020/03/18 11:57
Share to: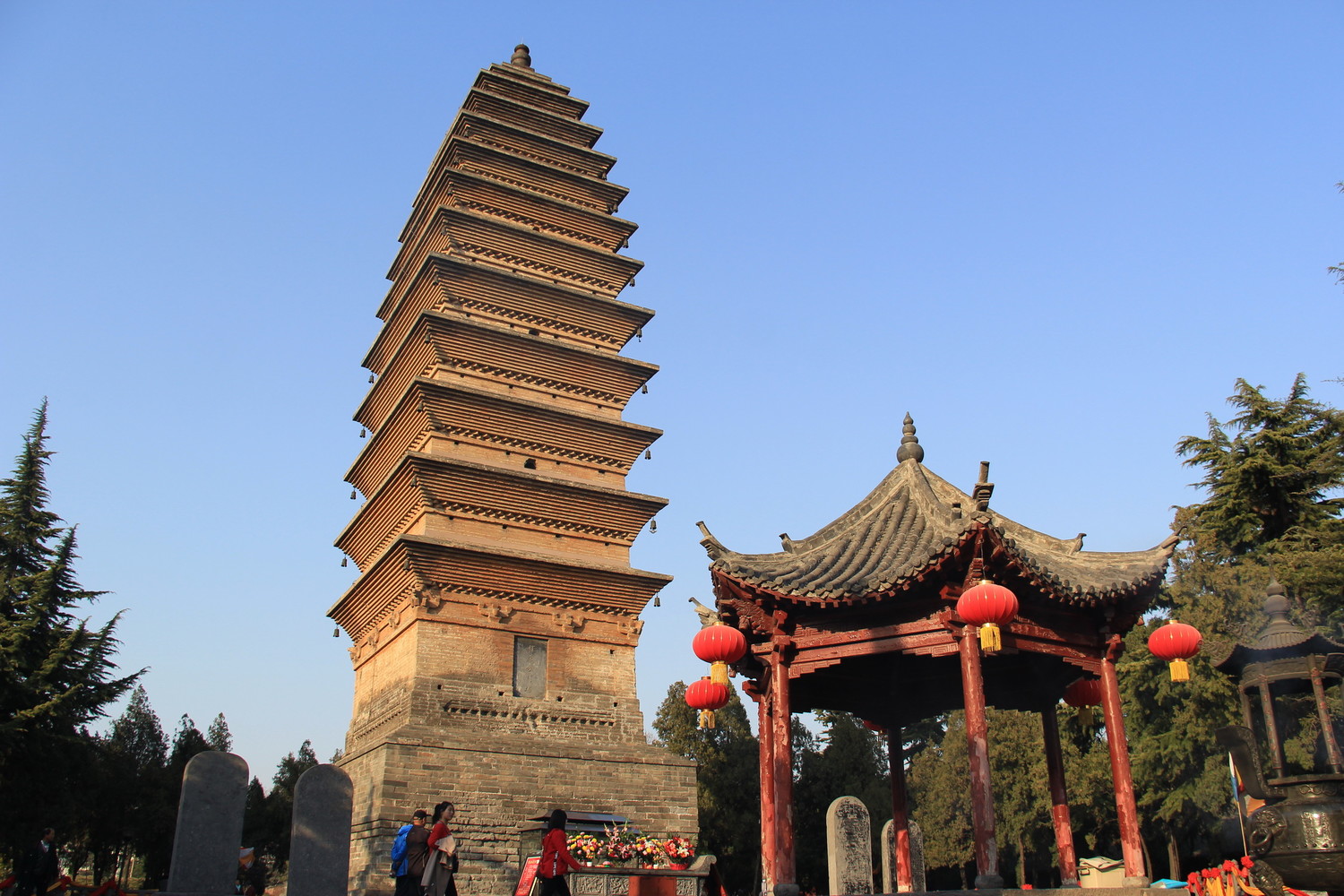 Overview
White Horse Pagoda is located in the south of the ancient city of Dunhuang. Built in 386 A.D., it is said that it was built in memory of the dead white horse passing through Dunhuang city and the East Buddhism of kumarashi. The white horse pagoda is on the ninth floor, symbolizing the age of 9 when the white horse died.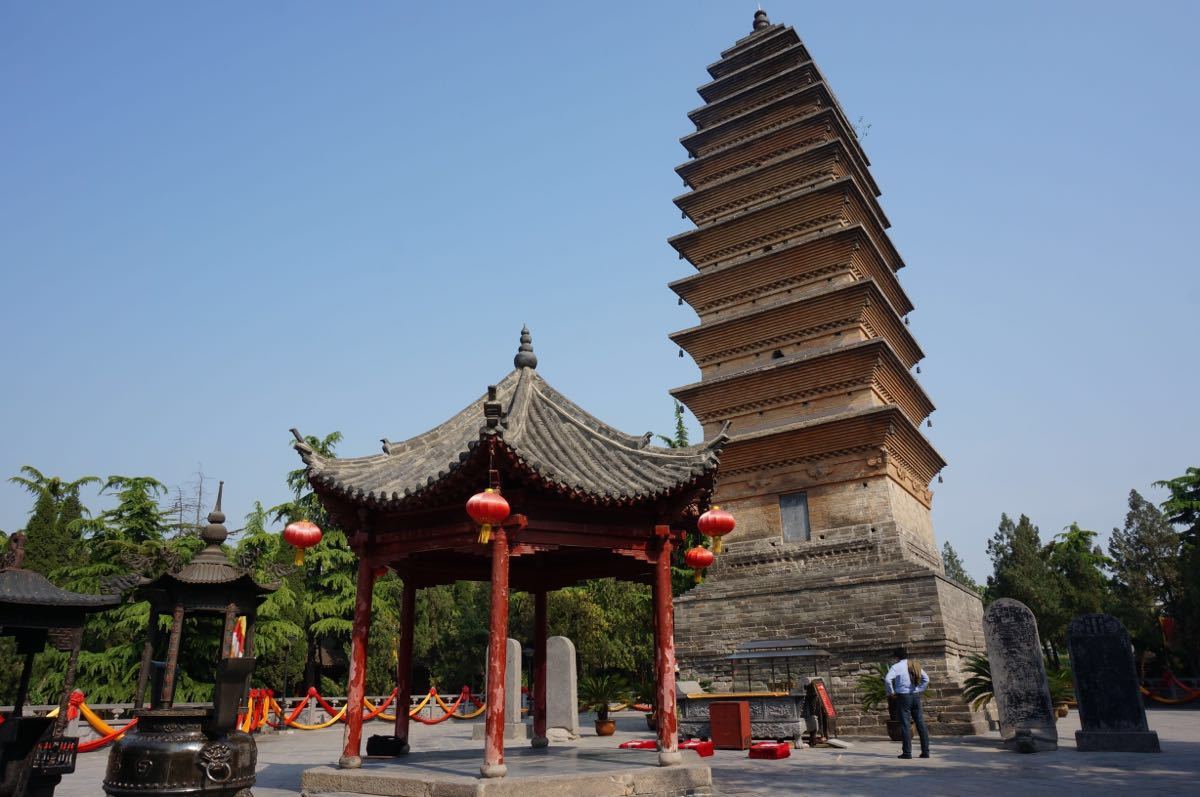 Architecture
White Horse Pagoda consists of 9 floors, about 12 meters (39 feet) high and 7 meters (23 feet) in diameter. Its exterior is made of adobe bricks, full of grass and mud mixed with lime. The base is in the form of an eight-spoked wheel, the 1st level has four sides, while levels 2 to 4 have folding corners, the 5th level is decorated with upturned lotuses, the 6th is in the shape of an overturned bowl, the 7th level is wheel-shaped, while the 8th level has a hexagonal plate at the top of the pagoda with big wind-bells hanging on every corner. Above that are three metal balls surmounted by a trident. It is said that the chime of the bells is an echo of the neighing of the horse.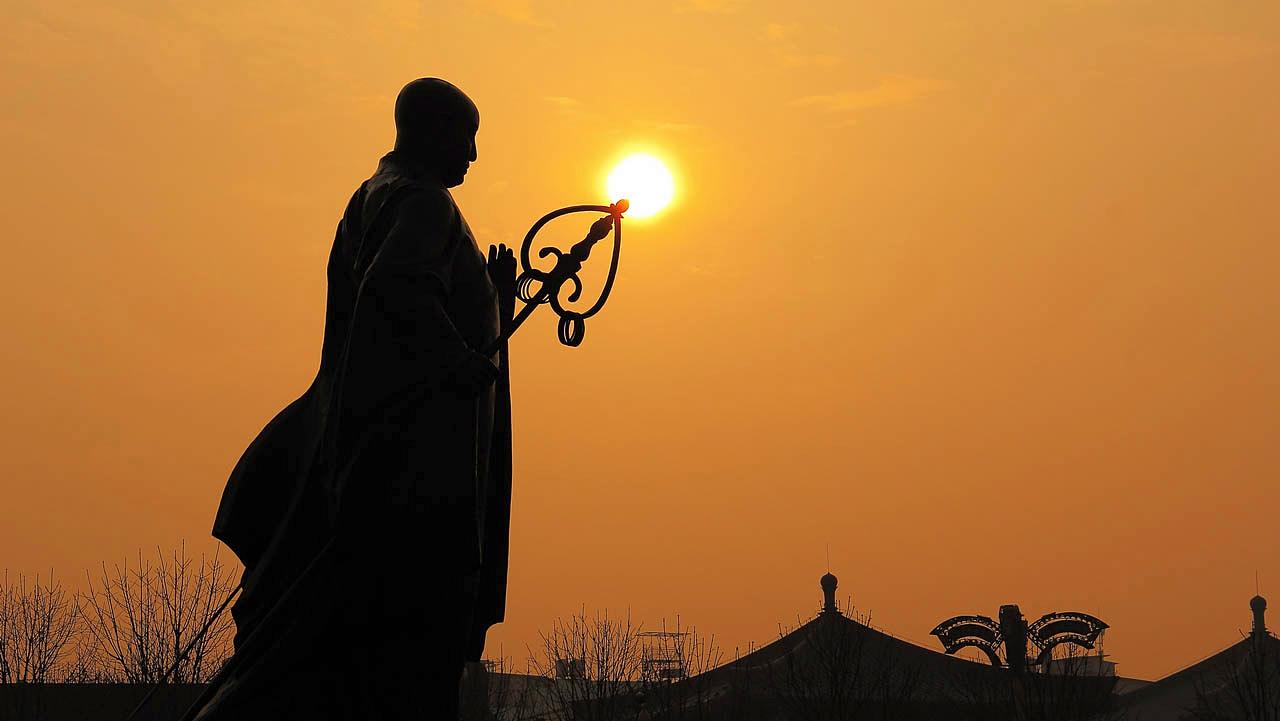 Legend
The legend saying goes in North Liang period of the South and the North Dynasties (420-577A.D.), an Indian Buddhist master called Jumoloce riding a white horse with some scriptures came along the Silk Road to China to spread Buddhism. When he arrived in Dunhuang, his horse became ill and died. Jumoloce was very sad, he found a vacant land and buried the horse in Buddhist custom. Then he went on his journey eastward to preach and spread the Buddhism.
Info
Address: Bai Ma Ta Village, Danghe Town, south of the Dunhuang City.
Admission Fee: CNY 15
Opening time: 8:00 - 18:00.
How to get there: It is not far from the downtown, so you can take a taxi.