New bullet train linking Urumqi and Xi'an debuts in NW China
Post Date: 2020/10/13 06:38
Share to:
A new bullet train linking Urumqi, capital of Xinjiang Uygur Autonomous Region, with the ancient city of Xi'an made its debut on Sunday, ending the history of no direct bullet train service between the two major northwestern Chinese cities, according to China Railway Xi'an Group Co., Ltd.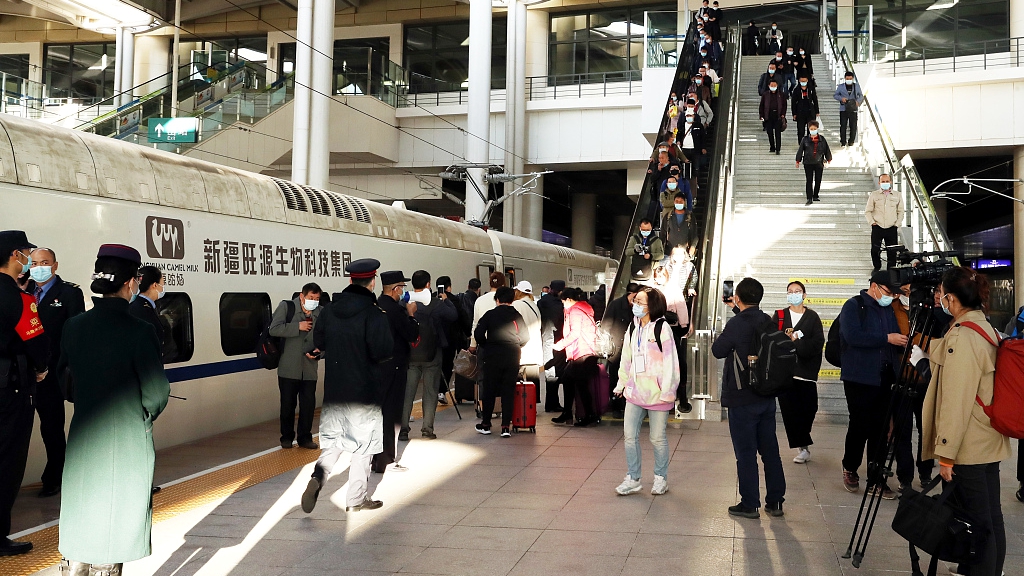 With a top speed of 250 kilometers per hour, the newly launched bullet train reduces the travel time between the two cities to around 13 hours.
"The travel time from Urumqi to Xi'an has been reduced by more than 12 hours, in some case 21 hours at most, offering a new and convenient option for travelers," said Chen Jing, the vice director of the Ticket Management Office of the Urumqi Railway Bureau.
The new train service will benefit the tourism sector and boost economic and cultural exchanges along the route, contributing to dynamism in economy and culture, as well as the opening-up of northwest China, said Zhang Baotong, head of Shaanxi Province Economic and Cultural Research.
Over the years, China has launched several new high-speed railway routes in the northwestern part of the country in line with the new national train operation map to facilitate faster travel in the region.
Xinjiang's first outbound high-speed railway route linking the region to Lanzhou City, capital of Gansu Province, was launched six years ago. The route not only linked Xinjiang to other areas of China, but also boosted the tourism and economic development in cities along the route.
------------------------Article From CGTN