Terracotta Warriors exhibition opens in Liverpool
Post Date: 2018/02/15 15:22
Share to: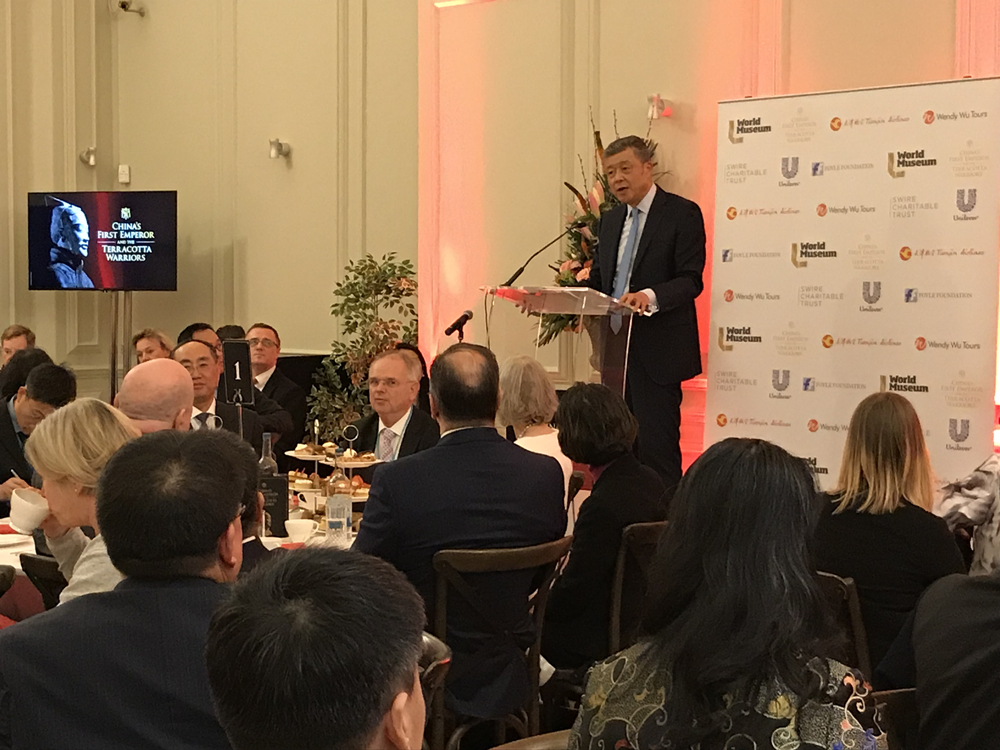 Attraction heralds 'golden era' optimism
A decade after the hugely successful exhibition at London's British Museum, the British public will once again be able to view one of the world's greatest archaeological discoveries –the Terracotta Warriors – when they go on display at Liverpool's World Museum on Friday.
The exhibition: China's First Emperor and the Terracotta Warriors, runs until October 28, and showcases almost 700 years of Chinese history from Warring States period (475-221BC), to Qin (221-206BC) and Han dynasties (206BC-220AD).
"This exhibition is a definite highlight of the cultural and people-to-people exchanges between China and the UK in 2018," said Liu Xiaoming, the Chinese ambassador to the United Kingdom, at the opening event ahead of the exhibition on Thursday.
According to Liu, this exhibition serves as a bridge of understanding and friendship in the "golden era" of China-UK relations, a vivid lesson in Chinese history, and opens a window on the Belt and Road Initiative.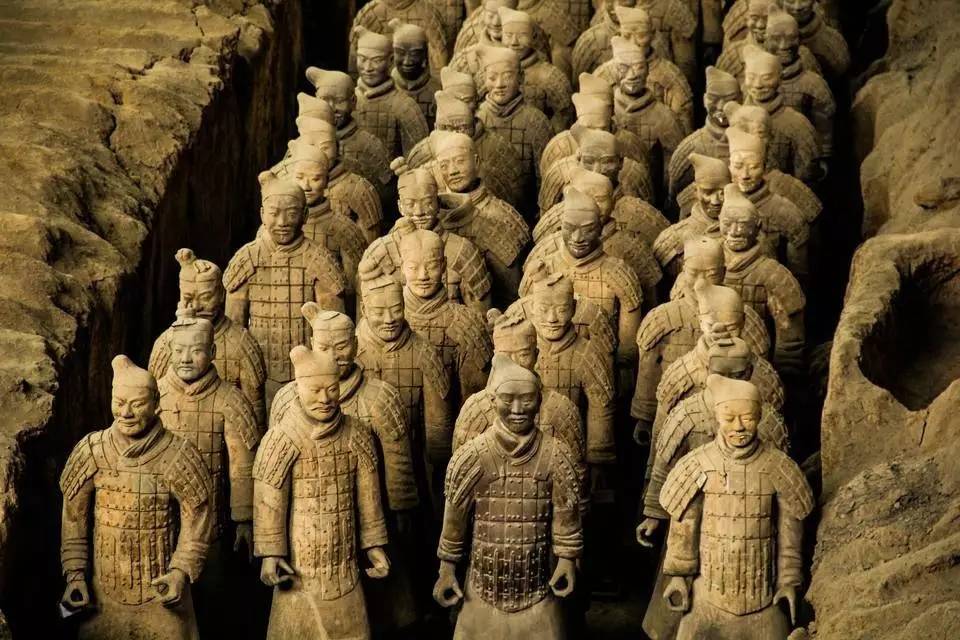 The Terracotta warriors were unearthed in Xi'an, the eastern starting point of the ancient Silk Road, in 1974.
"Their display here in Liverpool, thousands of miles away from home, is a fresh testament to the vitality of the new Silk Road," said Liu. "China at the eastern end of the Belt and Road, and the UK at the western end, should seize the new opportunities created by this Initiative.
"Together, we could harvest more "golden fruits" for the China-UK "Golden Era"," he added.
The Terracotta Warriors are a collection of life-sized sculptures buried with Qin Shi Huang, the first emperor of China, in 210-209 BC to protect him in the afterlife.
It includes warriors, chariots, and horses. Experts estimate that the total size of the army is more than 8,000 solders, 130 chariots with 520 horses and a further 150 cavalry horses.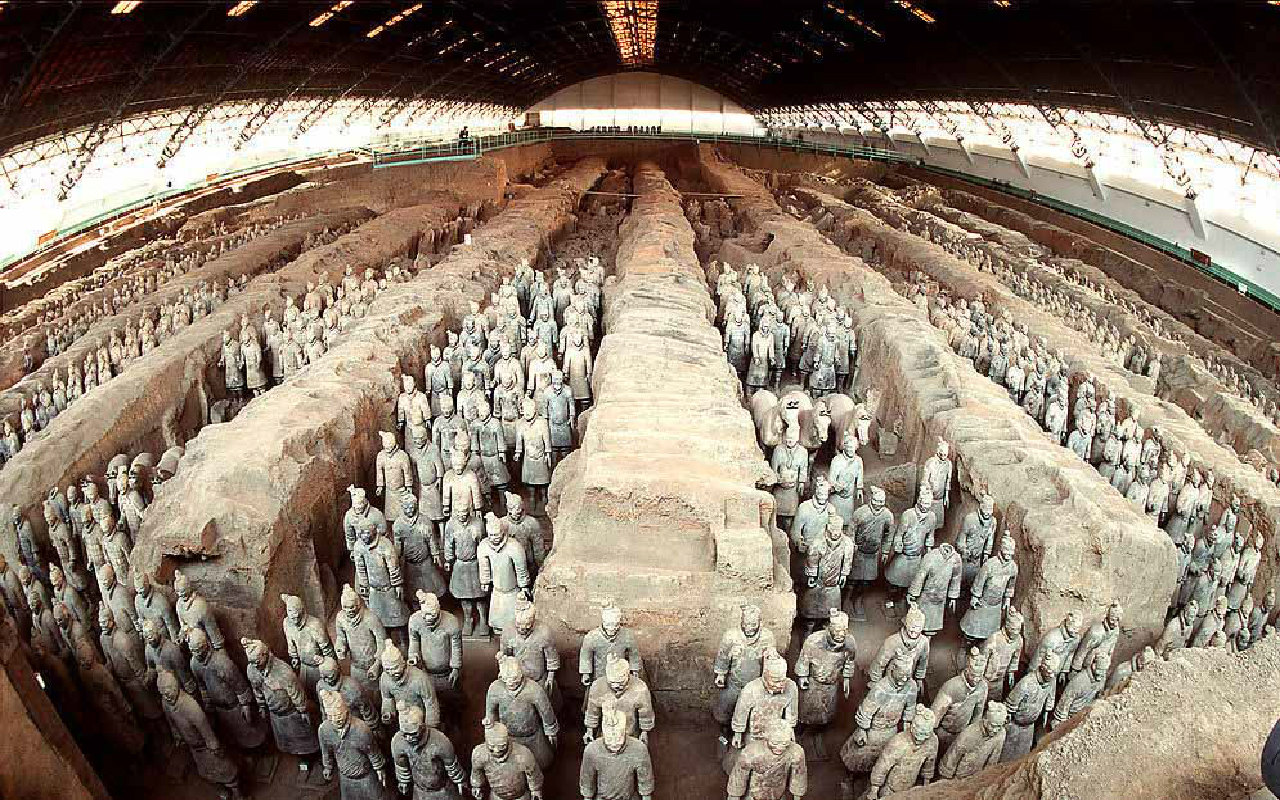 Wei Zengjun, vice-governor of Shaanxi province, said the Qin Terracotta Warriors surprises the whole world with the magnificence of its scale and content, and enjoys the reputation of "the Eighth Wonder of the World", endowing a splendid chapter for Chinese civilization and the world art.
So far around 2,000 warriors have been found, with the rest were remaining buried in the pits near to Qin Shi Huang's mausoleum.
This exhibition was organised by National Museums Liverpool, United Kingdom and the Shaanxi Provincial Cultural Relics Bureau and Shaanxi History Museum.
Below are top porpular tours within Terra-cotta Warriors
--Half Day Xi'an Private Terra-cotta Warriors Tour
--Xi'an Private Culture Day Tour with Terra-cotta Warriors
--One Day Xi'an Terra-cotta Warriors Tour with Dumpling Making