Taiyuan Transportation
Post Date: 2017/12/15 20:58
Share to: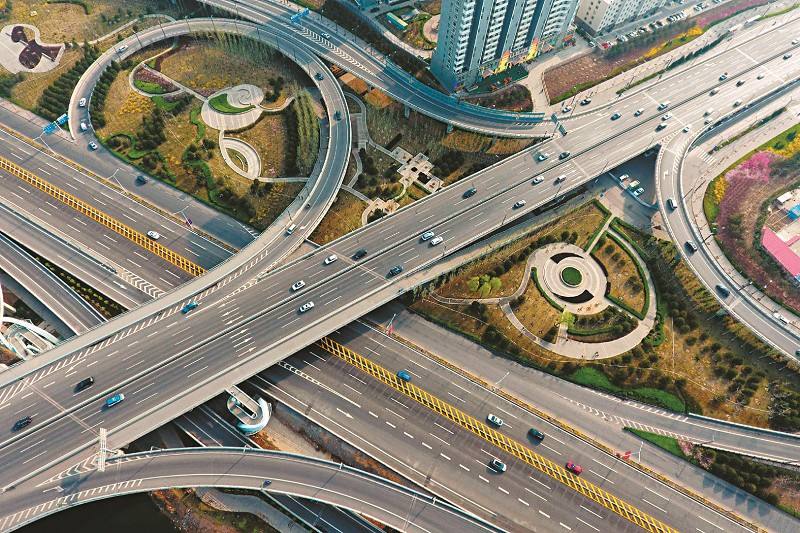 Overview
Taiyuan is one of the main transportation hubs in North China, with highways linking neighboring provincial capitals, and airlines to most other major Chinese cities and some international cities.
How to Get around Taiyuan by Public Transportation
A 824 route bus at Taiyuan
The Taiyuan Metro is under construction, and is expected to start operation around 2020.
In early 2016 the city began the conversion of all its 8000 taxi fleet into purely electric vehicles, initially using BYD Auto model E6.
How to Get to Taiyuan by Air
Taiyuan Airport
The primary airport of the city is Taiyuan Wusu Airport. It has been expanded for the landing of Airbus A380. The airport has domestic airlines to major cities including Beijing, Shanghai, and coastal cities such as Dalian. International flights to Taipei and Da Nang are available.
How to Get to Taiyuan by Vehicle
Taiyuan has a number of major roads, Including the G5, G20, G55, G2001 (Ring Highway around Taiyuan), G307, G108, G208.

Two highways on the banks of Fen River run through the center of the city. A 45-kilometer Middle Ring Highway circling the metropolis of City of Taiyuan was built in 2013. The South Shahe highway passing through central Taiyuan was finished in 2015.
The southern part of Taiyuan, which will be the new downtown area of Taiyuan, is under construction to have three "East-West" direction highways: South Middle Ring Street, Huazhang Street and Yingbin Road, and five "North-South" direction highways: West Middle Ring Road, Binhe West Road, Binhe East Road, Dayun Road, Jianshe Road & Taiyu Road.
The western S56 Taiyuan-Gujiao Highway links Taiyuan with the western satellite city of Gujiao.
The northern Yangxing Highway connects downtown Taiyuan with the northern suburb of Yangqu County.
The Shitai Expressway.
How to Get to Taiyuan by Train
Taiyuan Train Station
The newly constructed Shijiazhuang–Taiyuan High-Speed Railway has shortened the travel time between Taiyuan and Beijing to less than three hours on a distance of 600 km (370 mi). The main high-speed railway station is Taiyuan Nan (Taiyuan South) station. The Taiyuan–Zhongwei–Yinchuan Railway, opened in 2011, provides a direct connection with western Shanxi, northern Shaanxi, Ningxia, and points west.