Shazhou Night Market
Post Date: 2020/03/18 11:22
Share to: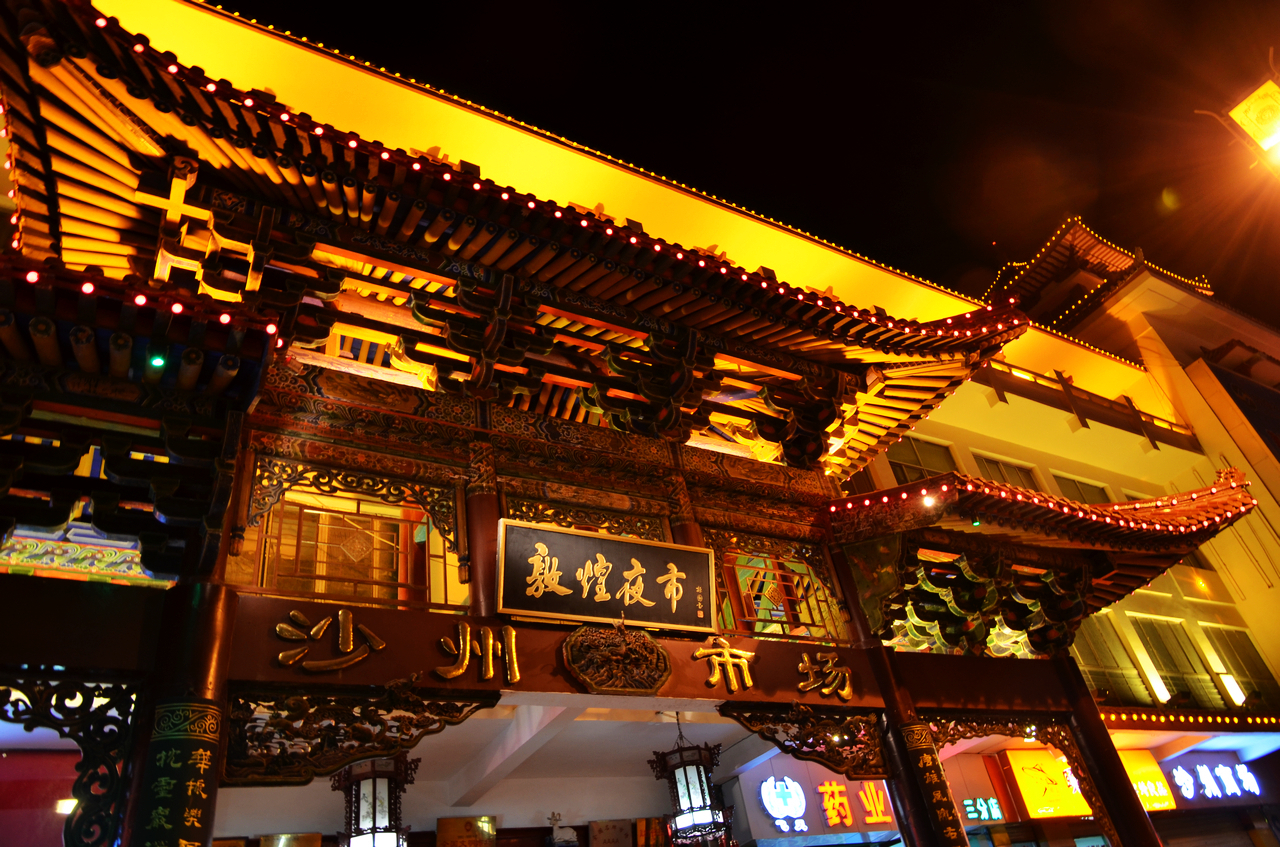 Overview
Shazhou Night Market is a must-see attractions in Dunhuang, this night market is the biggest open-air market of Dunhuang. Located in Yangguan East Road. It is the largest night market in Dunhuang, and also the gathering place of Silk Road food and Silk Road crafts. Because of its distinctive local characteristics and rich folk customs, it is known as Dunhuang "night view" and "landscape painting".
Background
In 2003, it was identified as one of the "Chinese folk custom tour" projects by the National Tourism Administration. In 2006, it was awarded the "four-star" honorary title of the national commodity trading market. In 2008, it was awarded the honorary titles of "one hundred cities, ten thousand stores, no fake demonstration market", "national civilized market", "national top ten market", "integrity market" and so on. In 2012, it was rated as 3A tourist attraction.The night market is divided into five major business areas, namely, flavor snacks, arts and Crafts Street, agricultural and sideline products, local specialties and tea seats.
Things to do in Shazhou Nightmarket
Deemed as one of the most interesting night markets in the country, Shazhou Night Market is the place that you definitely want to visit. At night, tourists crowd this place - exploring the area and enjoying the scene. If you love to buy souvenirs, check out the souvenirs vendors in this area - the stalls stretch from the entrance to the end of the street - selling antique handmade handicrafts. Here, you will find crafts, antiques, jade jewels, jade objects, tea but also local products, as well as the folklore items from different ethnic groups of China. An evening stroll through the intricate and crowded alleys of the market lit up for the evening is a taste of the city's culture.
Info
Best time to visit: All year round
Recommended Visiting Time: 2 hours
Opening Hours: 24 hours
Admission Fee: Free
Address: Dunhuang City, Gansu Province, China 736200