Pingyao Culture
Post Date: 2017/12/11 10:58
Share to: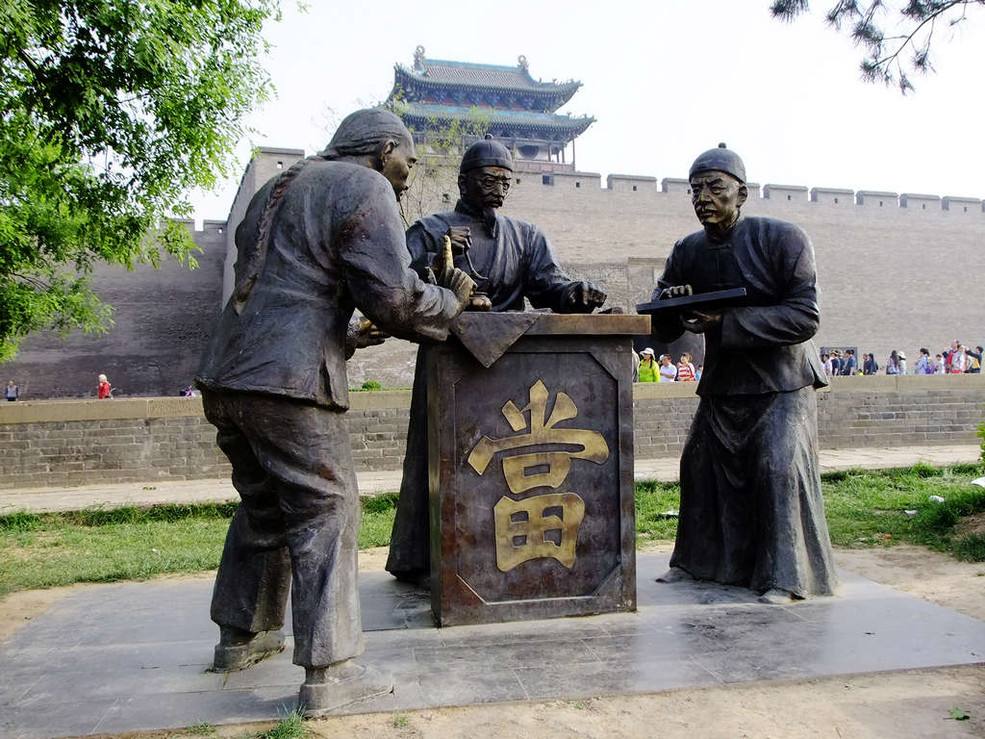 Pingyao Culture
The Treasure House of Cultural Heritages
Known as "small Beijing," Pingyao is famous for its well-preserved architecture from the Ming and Qing Dynasties and it's rich in Chinese culture.
In the Ming and Qing Dynasties, as a large number of merchants gathered there and the local people lived a comfortable life, they were very particular about their dwelling houses. Strolling along the street where stores scatter and the local exchange banks, you will feel as if you were in the past.
Most of the local houses are built with rectangular courtyards and wide stone steps in front of the gates. As to the rich, they have a pair of majestic-looking stone lions in front of their gates and exquisite stone-carved bricks on the door lintels as well as the massy plaques, representing the harmonious combination of the local customs and the architectural style of the Ming and Qing Dynasties.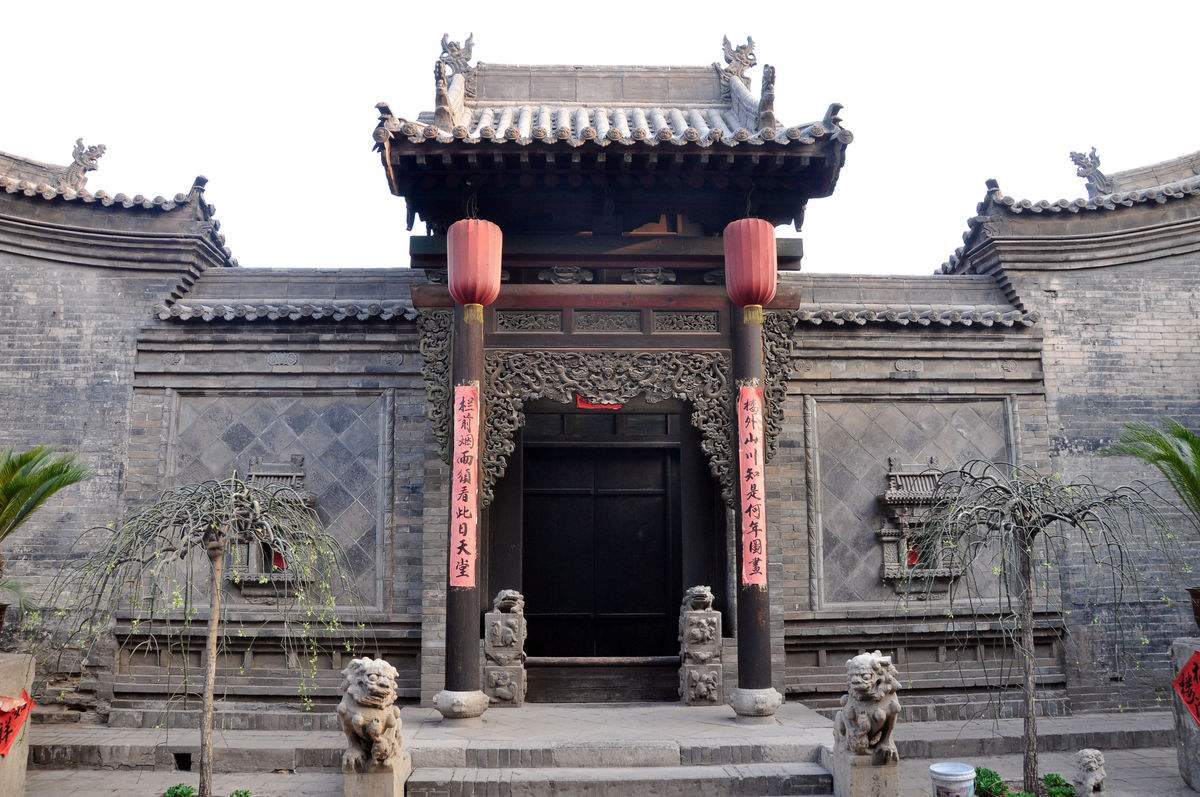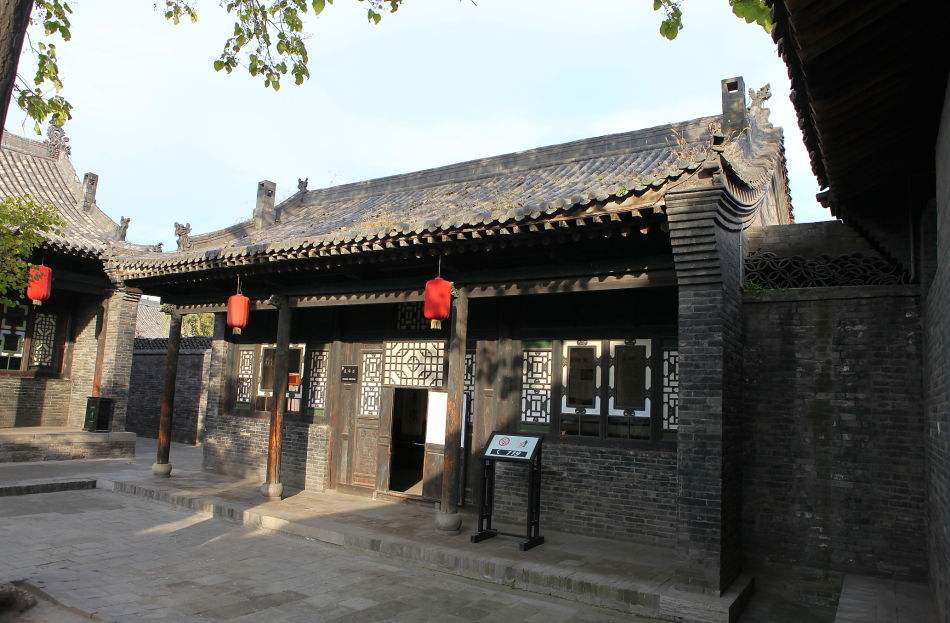 Paper-cutting
Pingyao's Paper-cuttting was relatively prevalent in the county from the Qing Dynasty (1644-1911) to the years of the Republic of China. The general forms included paper-cuts for window decoration, ceiling decoration and lantern decoration. The patterns were diverse, such as "the rabbit twisted by the snake," "a smiling pomegranate with a hundred seeds," "the toad plays the reed-pipe wind instrument," "the magpie is on a plum blossom tree," "a couple of mandarin ducks swim in the water" and "a happiness paper-cut" composed of flowers.
The paper-cuts for marriage include "longevity and health," "love forever," "arriving happiness," "good luck" and other patterns. After the People's Republic of China was founded, the paper-cuts always occupied one position in each art exhibition held by the culture museum.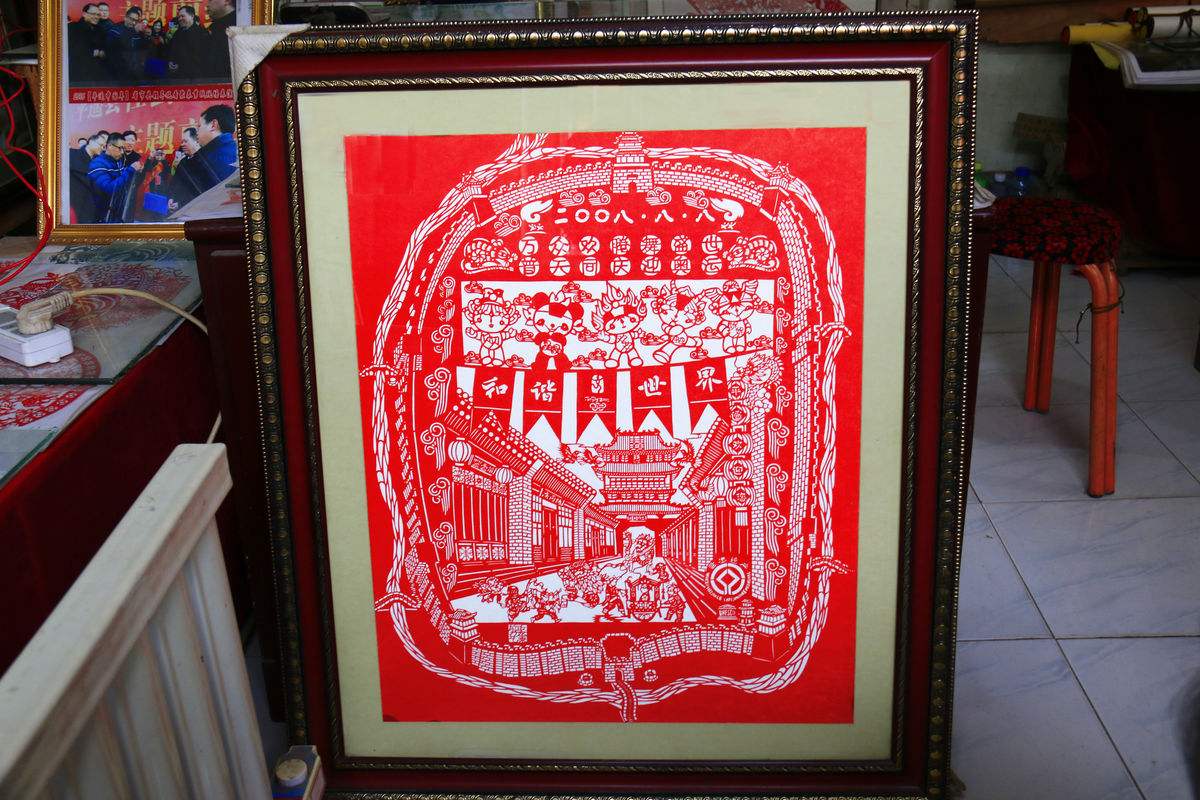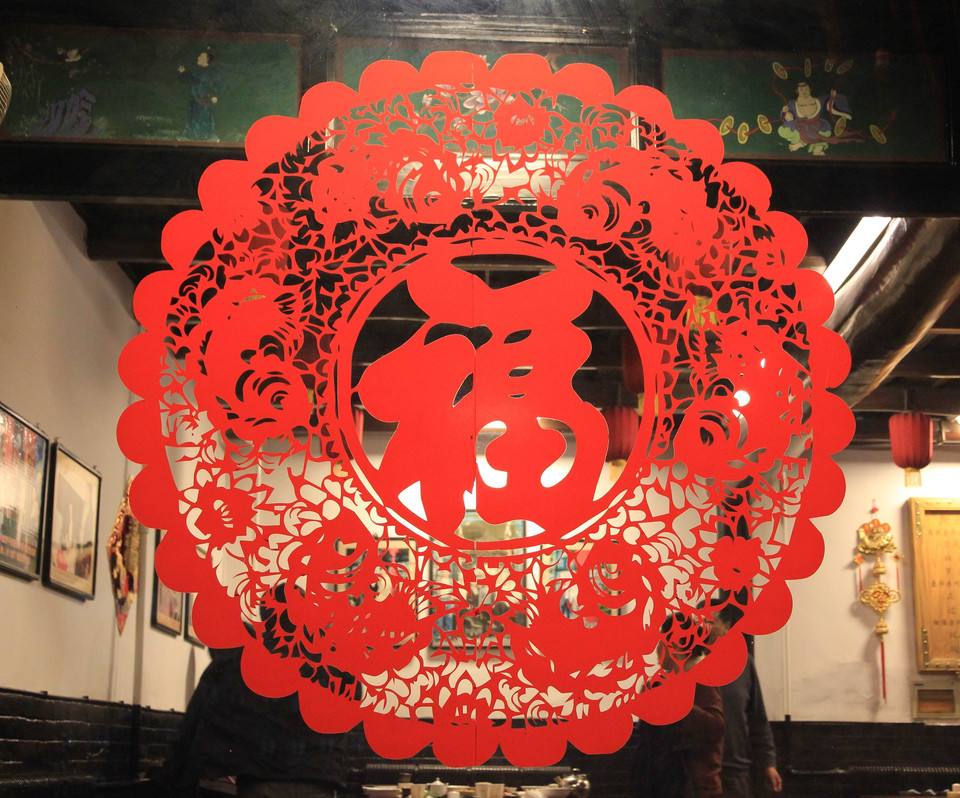 The Treasure House of Cultural Heritages
Originally built in the Western Zhou Dynasty and extended in 3rd year during the reign of Emperor Zhu Yuanzhang of the Ming Dynasty (1370 AD), the magnificent and spectacular ancient walls in Pingyao have 3,000 crenels and 72 watchtowers, representing the 3,000 students and the 72 sages of Confucius, respectively. Rebuilt in the Northern Qi Dynasty, the Shuanglin Temple is home to over 2,000 lively and lifelike colored clay sculptures which were made in the Ming Dynasty and it is crowned as "the eastern treasure house of colored sculptures" for the art of sculpting.