Peak travel expected during Dragon Boat
Post Date: 2020/06/26 13:43
Share to: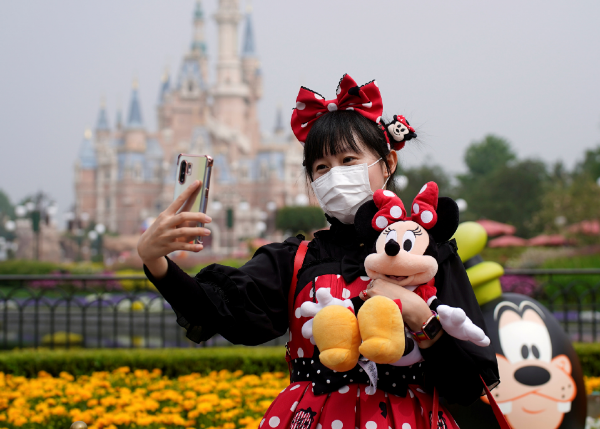 Tourist spending forecast to increase by 226 percent during 3-day holiday
The domestic tourism market is expected to peak during the coming Dragon Boat Festival holiday later this week, despite recent reported clusters of new COVID-19 infections in parts of the country, industry observers said.
The forecast travel boom for the three-day holiday starting Thursday is possible because the COVID-19 epidemic is well controlled in most parts of the mainland, according to a report by the Meituan Research Institute, which is set up by Meituan-Dianping, an on-demand services platform in Beijing.
So far, 91 percent of all tourist attractions have resumed operation. Driven by the government's policy of encouraging spending, tourist attractions across the country are expected to see an increase of 226 percent in tourist spending compared with before the holiday, according to the institute.
Ten provincial regions, including Chongqing municipality and Sichuan, Qinghai and Hainan provinces, are estimated to see the strongest recovery in tourism, while Beijing, a main tourist destination, will see a drop in local tourism due to new clusters of COVID-19 infections that have been reported since June 11.
Price cuts in flight tickets may also increase people's desire to travel.
According to Meituan, the price of flight tickets dropped 30 percent compared with the previous Dragon Boat Festival holiday due to the epidemic, causing reservations to increase by 20 percent year-on-year for the period.
Five cities - Shanghai, Chengdu of Sichuan province, Kunming of Yunnan province, Xi'an of Shaanxi province and Chongqing - are the five most popular destinations for those travelers booking air tickets.
Due to the COVID-19 pandemic, reservations are now an even more important part of the tourism industry.
According to Meituan, 30 percent of tickets to tourist attractions for the Dragon Boat Festival holiday are expected to be booked at least one day before visiting.
From past data, travelers from Xiamen, Fujian province, are the most proactive when it comes to reserving tickets in advance, with 70 percent of them booking their tickets a day earlier, followed by tourists from Hangzhou (57 percent) and Wuhan (56 percent), according to the report.
The report said that 35 percent of ticket reservations made on Meituan are for natural attractions, followed by theme parks, accounting for 20 percent of the platform's reservations for the break.
Qunar, an online travel agency in Beijing, said that in addition to traditional attractions, spending holidays at hotels has grown to be a popular option for travelers.
Data cited from the platform shows that reservations at hotels near attractions have continued to grow 20 percent a week since early June in eastern and southern areas such as Zhejiang, Jiangsu and Sichuan provinces, as well as Guangdong.
Moreover, local travelers make up the majority of those reservations, Qunar said.
For example, 45 percent of hotels in Shanghai are booked by residents from the city, followed by travelers from Shenzhen and Guangzhou in Guangdong.
----------Articles From China Daily