Luoyang Dining
Post Date: 2017/12/15 00:43
Share to: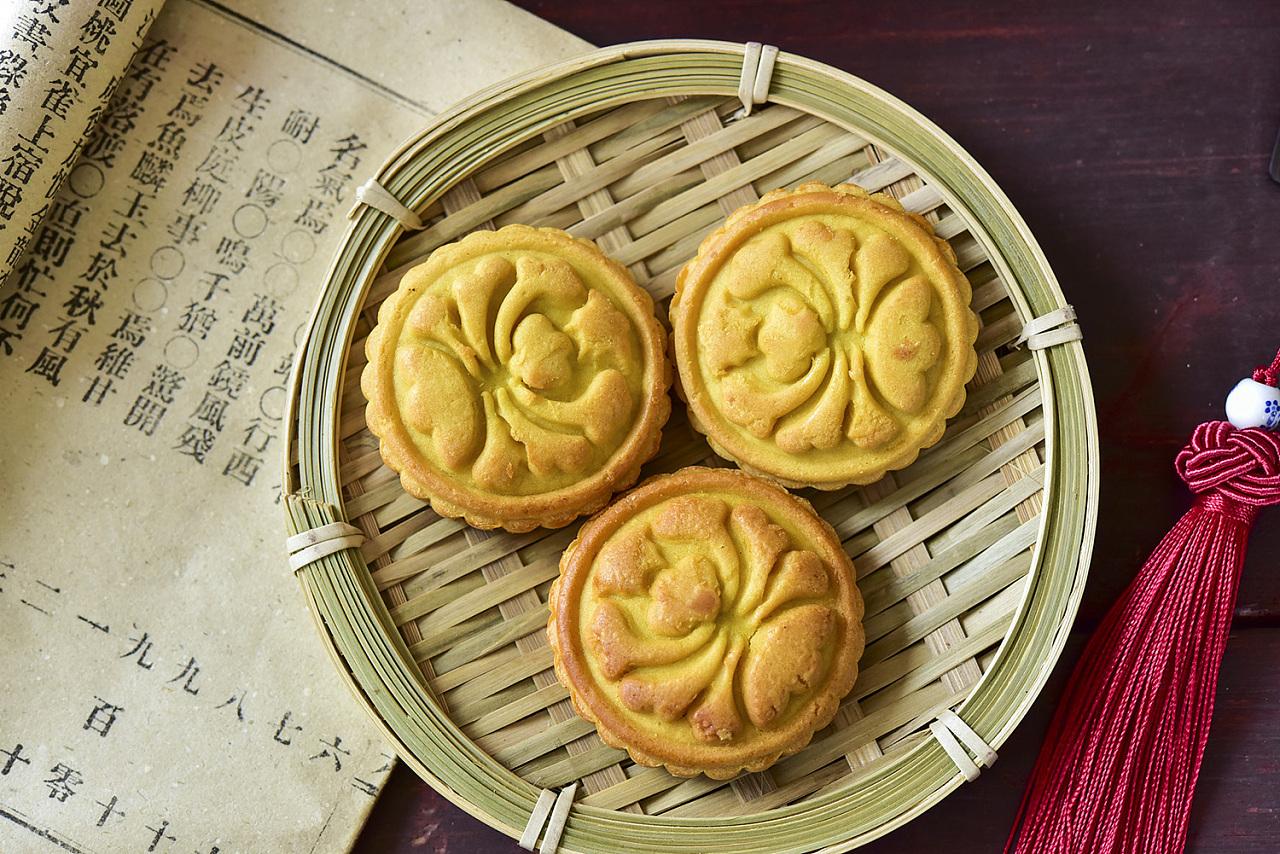 Overview
Dining culture in Luoyang has been developed for thousands of years. There are various local foods ranging from imperial dishes to folk snacks that are popular among tourists. The locals' favor is the soup, so the soup culture is abundant in Luoyang, such as Sour and Spicy Soup, Brewis, Bufan Soup, etc..
For those with a bit of time on their hands, and traveling in group, the Water Banquet is not to be missed. Another interesting side to Luoyang dining is due to the explosive mix of of "integrated" Han and Muslim (Xinjiang) people here, much of the food here has that Muslim tinge. Kebabs and Muslim noodles can be found in almost every small restaurant bearing the Muslim scrawl.
Local Cuisines
Luoyang Shui Xi (Water Banquet)
Luoyang Shui Xi (Water Banquet)As the most peculiar dish to Luoyang, the Shui Xi is noted as "Top Banquet under the Heaven" with the origin in Tang Dynasty. There are two reasons for it name. Firstly, Firstly, unlike the usual custom in China, the dishes served during this banquet are brought one after another, like flowing water, hence the name "Water Banquet". The second reason is that around one third of the dishes are accompanied by different soups.
The banquet are in total 24 dishes. The first and highly reputed is named Luoyang Yan Cai, made of radish shreds, chicken shreds, minced pork and other vegetables simmered in soup, making it taste like succulent bird's nest soup (Yan Wo). Its appearance seems to be a blooming peony, very beautiful.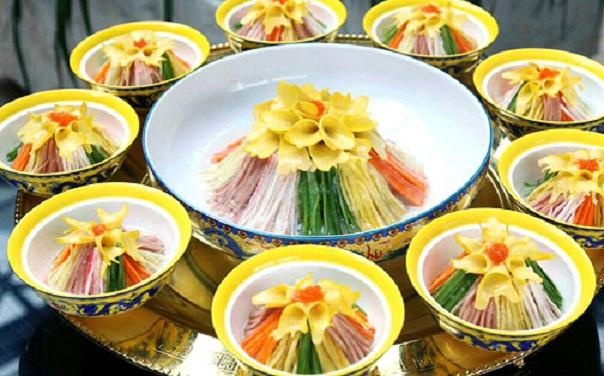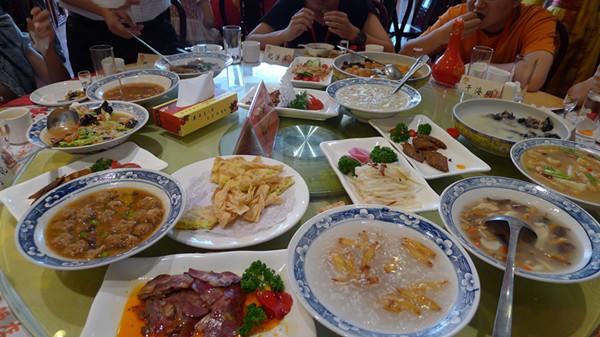 Liyu Yue Long Men (Carp Jumping over Dragon Gate)
Liyu Yue Long Men (Carp Jumping over Dragon Gate)Carp is arguably the most beloved dish in Luoyang for its tender flesh, nutritional benefits and the nice appearance. The carp is steamed, holding its head toward a "dragon gate" made from vegetables on the serving dish. This beautiful creation symbolizes happiness and good luck.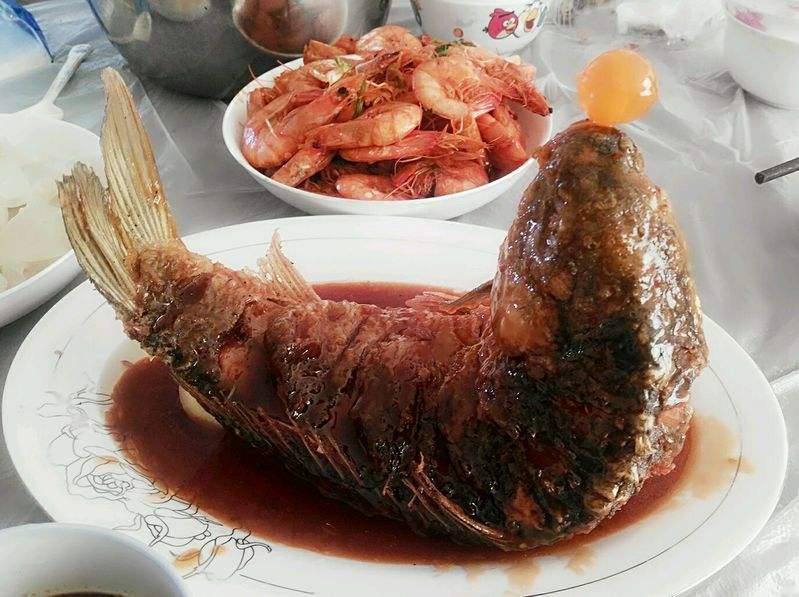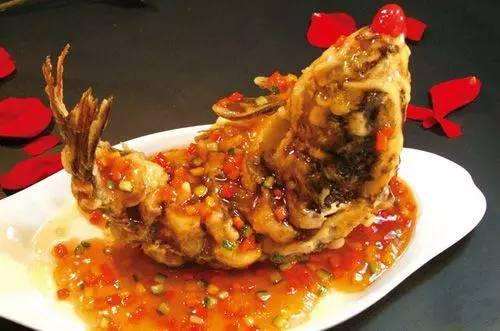 Jiang Miantiao (Noodle Paste)
The snack is popular in the local, noted for its spicy and savory and it is good for digestion. The noodles are boiled in the serum made from mung bean or black bean until they take on paste shape. Add into some seasonings such as salt, shallots, pepper, celery and leeks. It is surprised that thLiyu Yue Long Men (Carp Jumping over Dragon Gate)e taste is more delicious for the noodles of the second day.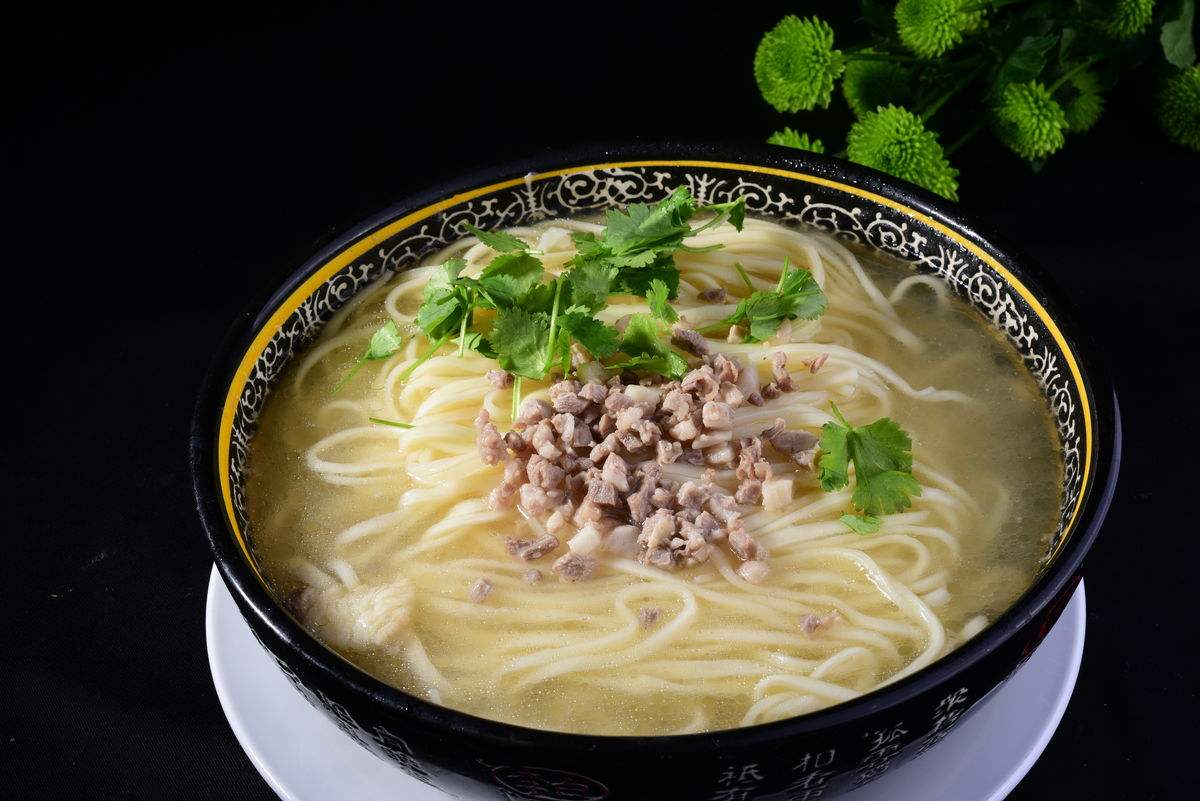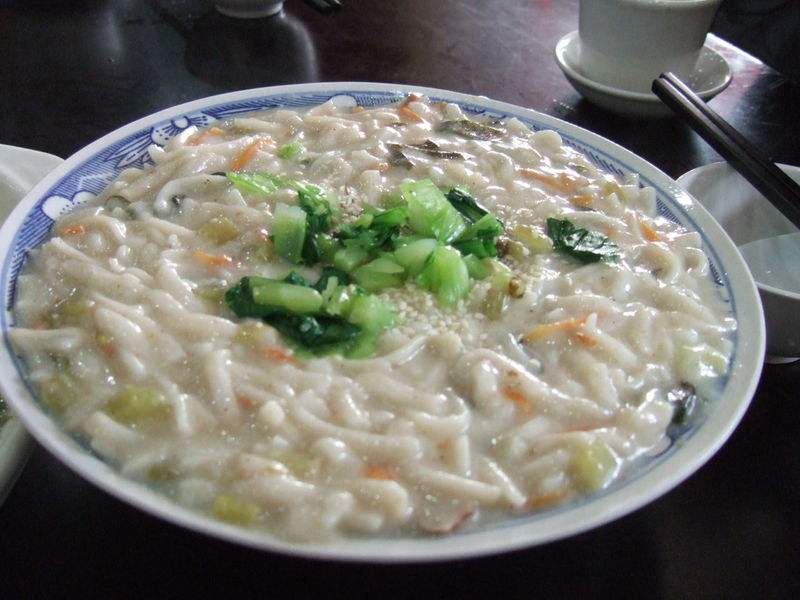 Tiang Mian Jiao (Steamed Dumpling)
Tiang Mian Jiao has been a history of more than 70 years, boasted for its crescent shape, and appetizing flavor. The thin wrapper is stuffed with pork and other condiments such as scallion, ginger, sugar, rice wine and cabbage, then steamed in a steaming basket. The crescent-like dumplings are glittering and translucent and give off wafts of enticing aromas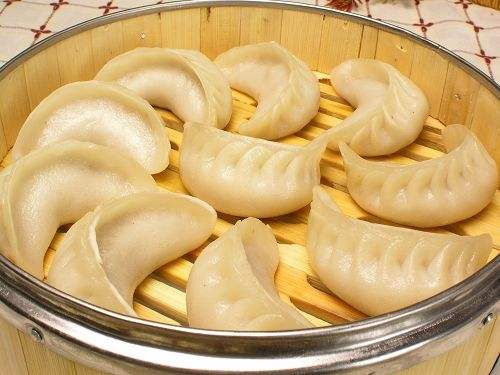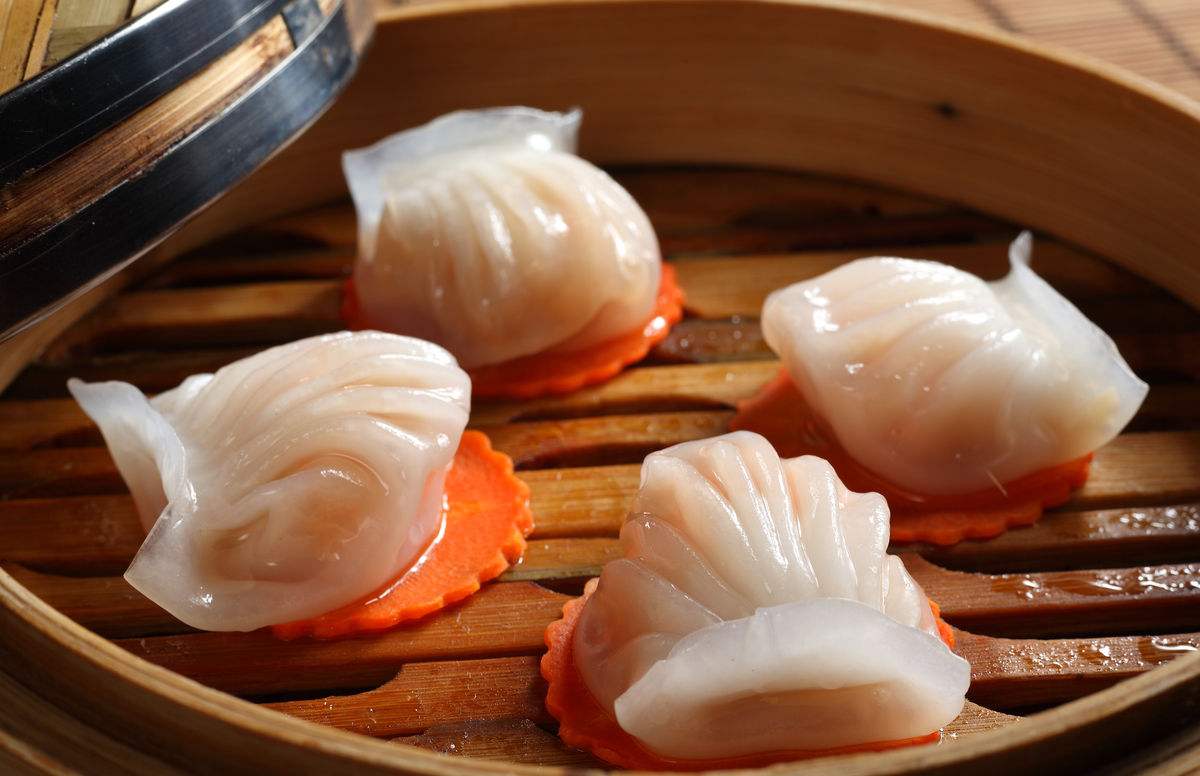 Zhangji Roast Chicken
Zhangji Roast ChickenZhangji Roast Chicken is the most famous of its kinds. The chicken is roasted with many seasonings such as clove, aniseed, cumin, allspice and wild pepper and so on. It is featured for mashed, tender, and fragrant, a long lasting after take.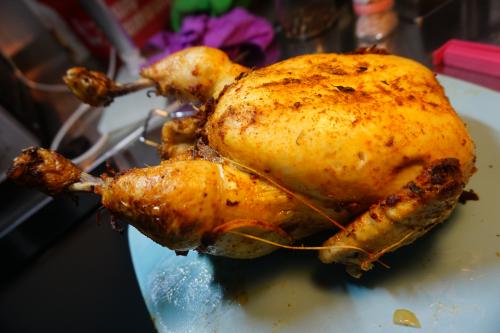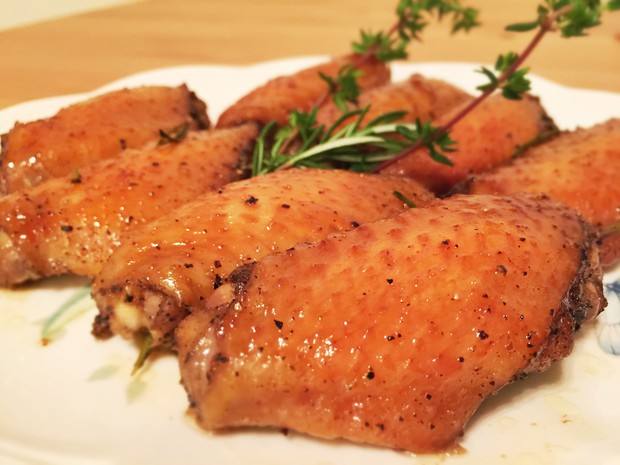 Best Restaurant in Luoyang

Zhen Bu Tong Restaurant
Descriptopn: Zhen Bu Tong restaurant, built up in later Qing Dynasty, has a history of more than 113 years. It's famous for traditional Luoyang water banquet.
Type of Cuisine: Huaiyang Cuisine
Add: #369 East Zhong zhou Road
Tel: 0379-63952609 (3rd floor) 0379-63952338 (2nd floor)
0379-63995089 (1st floor) 0379-63955787 (office)
Menu: Chinese, English
Language Spoken: Mandarin, English
Tasting Restaurant
Descriptopn: One of the top ten restaurants designated for in Luoyang.
Type of Cuisine: Huaiyang Cuisine
Opening Hours: 10am-2pm, 5pm-10pm
Add: East side of the Xiyuan Park Gate
Tel: 0379-3934260
Menu: Chinese, English
Language Spoken: Mandarin, English
Yaxianglou Restaurant
Descriptopn: highly recommended as the best Cantonese restaurant in Luoyang.
Type of Cuisine: Cantonese Cuisine
Opening Hours: 10am-2pm, 5pm-10pm
Add: Guangzhou Market, Jianxi District
Menu: Chinese, English
Language Spoken: Mandarin, English
Luoyang City Xuangong Building
Descriptopn: It serves excellent seafood.
Type of Cuisine: Cantonese Cuisine
Opening Hours: 10am-2pm, 5pm-10pm
Add: #275 Zhongzhou Rd., Central Xigong District
Tel: 0379-3931940
Menu: Chinese, English
Language Spoken: Mandarin, English
Donglaishun Restaurant
Descriptopn: It has been serving authentic Moslem dishes for over 80 years. Try the meatball soup.
Type of Cuisine: Moslem Cuisine
Opening Hours: 10am-2pm, 5pm-10pm
Add: #11 Zhongzhou M. Rd.
Tel: 0379-3954705
Menu: Chinese
Language Spoken: Mandarin
Luoyang Friendship Guest House
Descriptopn: A large and friendly restaurant
Type of Cuisine: Cantonese Cuisine
Open Hour: 10am-10pm
Add: #6 Xiyuan Rd., Jianxi District
Tel: 0379-4912780
Menu: Chinese, English
Language Spoken: Mandarin, English
Luoyang Yingbin Guest House
Descriptopn: A good variety of food for different tastes.
Type of Cuisine: Sichuan Cuisine
Opening Hours: 10am-10pm
Add: #6 W. Renmin Rd.
Tel: 0379-3935414
Menu: Chinese, English
Language Spoken: Mandarin, English
Luoyang New Friend Hotel Restaurant
Descriptopn: One of the best restaurants offering western dishes in Luoyang.
Type of Cuisine: Sichuan Cuisine
Opeing Hours: 10am-10pm
Add: Xiyuan Road
Tel: 0379-4931445
Menu: Chinese, English
Language Spoken: Mandarin, English
Shengshichun Fast Food
Descriptopn: Offers a variety of fast food. It is known for their apple pie and fried rolls.
Type of Cuisine: Sichuan Cuisine
Open Hour: 9am-10pm
Add: East side of Luoyang Department Store Gate
Tel: 0379-4931445
Menu: Chinese, English
Language Spoken: Mandarin, English