Restored ancient Chinese noble vehicle shows luxury royal life 3,000 years ago
Post Date: 2020/09/25 09:58
Share to: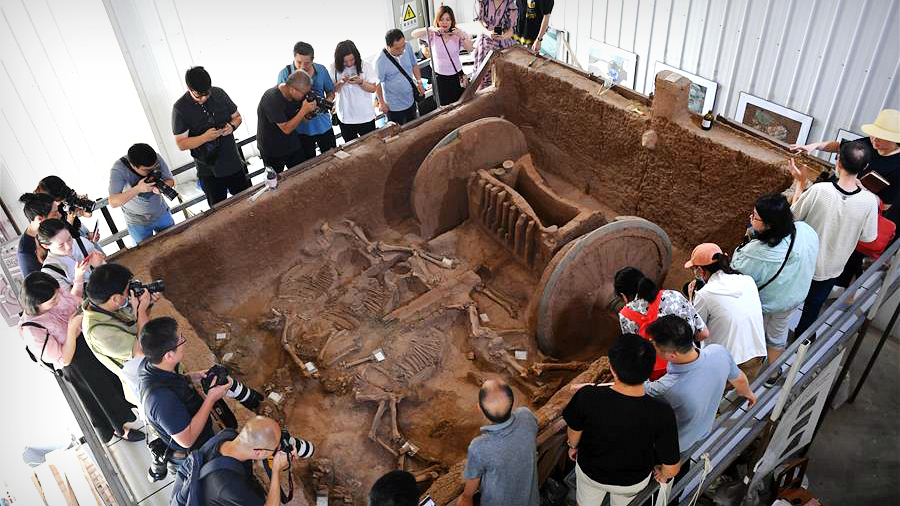 Here is a chance to take a glimpse at one of the most luxurious cars that existed in China around 3,000 years ago.
Chinese archaeologists have restored a bronze chariot dating from the Western Zhou Dynasty (1046-771 BC) after three years of work, the Shaanxi Provincial Institute of Archaeology announced Thursday.
The chariot was unearthed at the Zhouyuan Site in Baoji, northwest China's Shaanxi Province. It had been crushed into thousands of fragments when discovered.
During the excavation archaeologists also found skeletal remains of four horses nearby.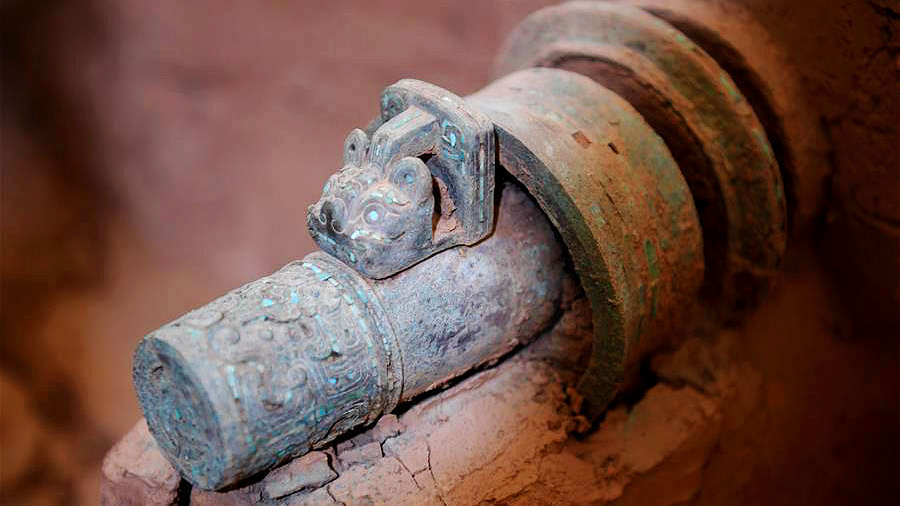 Dubbed the cradle of the Western Zhou Dynasty – one of the earliest periods in China's written history, the Zhouyuan Site, where ruins of the dynasty are located, is believed to be the dwelling place of Duke Danfu, an early leader of the Zhou clan.
Archaeologists started to restore and clean the unearthed items in 2017. The structure and details of the vehicles unearthed, though buried for thousands of years, are clearly presented after restoration and cleaning.
Luxurious vehicle with rich adornment
The original vehicle, 3.13 meters long, 2.7 meters wide and 1.5 meters high, has rich and clear ornamentation.
The coach on the vehicle contains a large number of bronze components inlaid with turquoise, bronze fittings patterned with animal faces, as well as jade and color-painted components.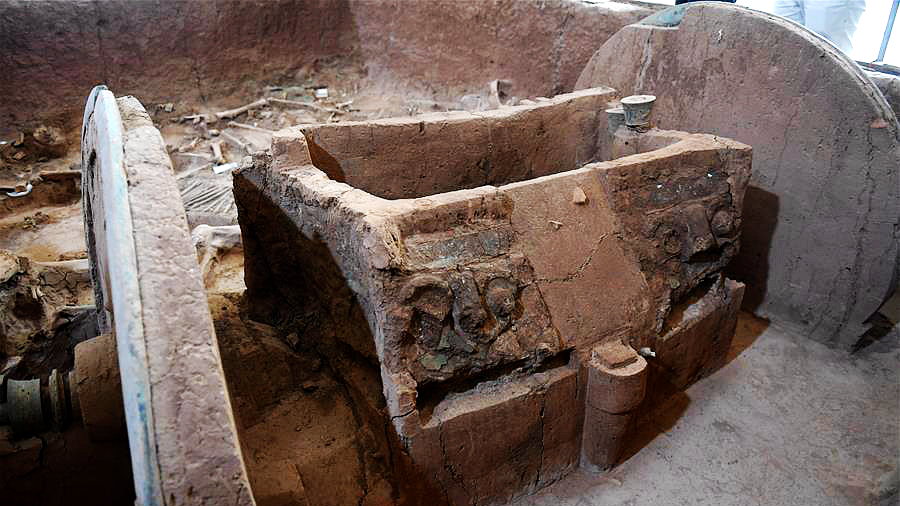 "What impressed me the most was the turquoise. There might be one or two hundred inlaid turquoise stones on an object," said Huang Xiaojuan, a researcher with the institute,
A total of over 400 bronze components were discovered, most of which were inlaid with dozens or even hundreds of turquoise. And there are more than 10,000 pieces of turquoise found on the vehicle.
According to the institute, the vehicle, the second of its kind discovered heretofore, is the only chariot well preserved with complete parts. It is also the most luxurious royal vehicle from the Western Zhou Dynasty unearthed so far.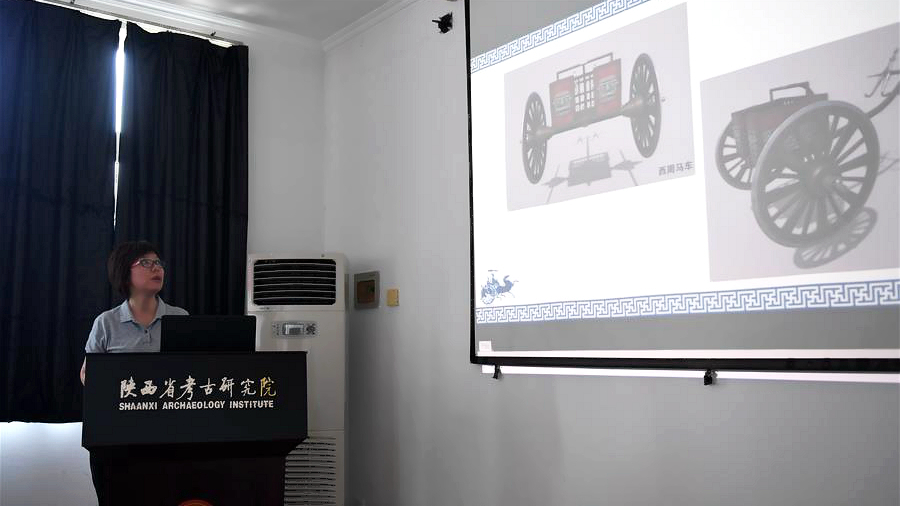 Wang Zhankui, a researcher with the institute, said that it could be deduced from the minimal signs of abrasion on the wheels that the chariot was rarely used and not a combat vehicle.
Based on this and the vehicle's ornamentation, archaeologists believe that it was a ceremonial vehicle for high-level nobles at that time.
Wang said archaeologists have restored the bronze chariot in the same proportion on the basis of its original craftsmanship and structure, noting that the restoration "is valuable for research on etiquette in the late Western Zhou Dynasty."
---------------------Article From CGTN