Giant Buddha Temple
Post Date: 2020/03/24 21:10
Share to: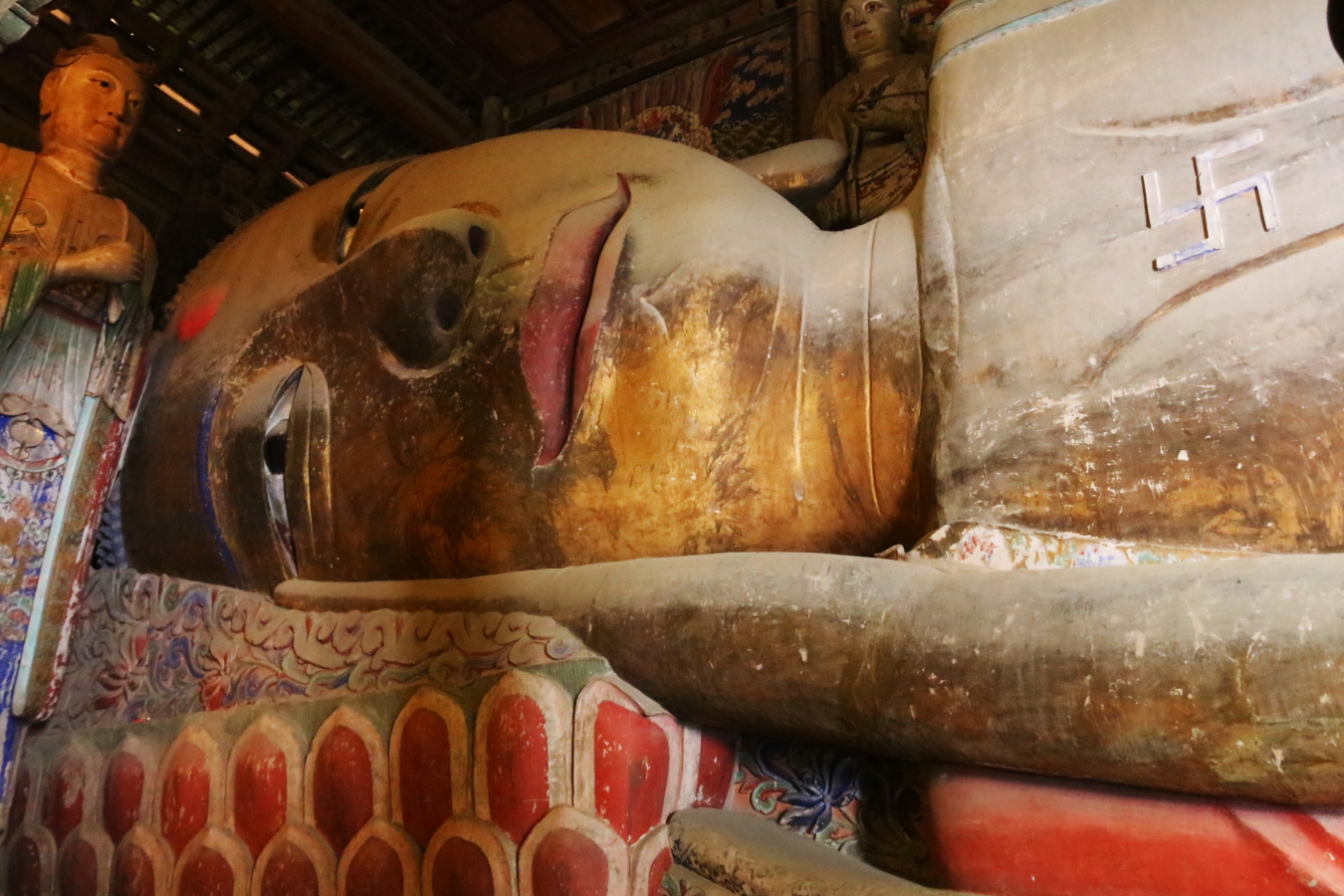 Overview
The Giant Buddha Temple (Dafo Temple) in Zhangye city, about 600 kilometers west of Gansu's provincial capital Lanzhou, is named after a statue worshiped inside. The temple, also known as "Wofo Temple" (Sleeping Buddha Temple), is very famous because it contains the biggest indoor sleeping Buddha in all of China. The buddha is 34.5 meter long and its shoulder spans across a width of 7.5 meters.
In 1996, it was listed as the fourth batch of national key cultural relics protection units. Zhangye Giant Buddha temple covers an area of about 23000 square meters, there are only such buildings as the Great Buddha Hall, sutra collection Pavilion and Earth Tower on the central axis Located in the southwest corner of Zhangye City, Gansu Province. Zhangye Giant Buddhist Temple scenic spot is an important scenic spot group on the Silk Road, and also a landmark building of jinzhangye, a famous historical and cultural city.
History & Background
Legend has it that a chancellor named Wei Mie of the Western Xia period ordered workers to dig into the ground to 1 to 1.3 meters deep to carve a reclining Buddha to be covered with glazed color tiles. The Giant Buddha Temple was built in 1098 to house the Buddha. In its 900 years the temple was restored many times during the Ming and Qing dynasties.
It is said that the Bieji Queen (a famous queen of the Yuan Dynasty) once lived in the Giant Buddha Temple, giving birth to Kublai Khan there. The Italian traveler Marco Polo, impressed by the magnificent architecture of the Giant Buddha Temple and by the prosperity of Zhangye city, lived here for more than a year.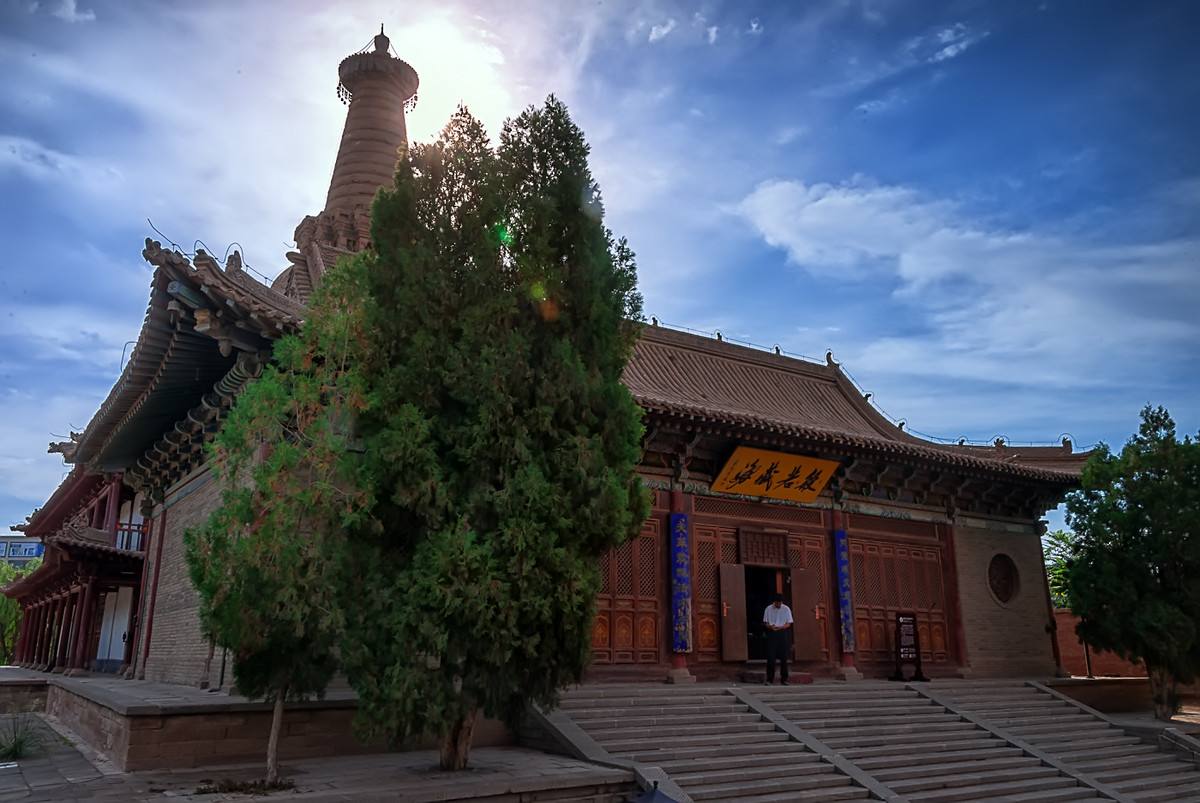 Architecture
The existing complex consists of the Giant Buddha Hall, the Buddhist Classics Hall, and a Clay Pagoda. The two-storied Giant Buddha Hall is 33 meters high, 49 meters wide and 24 meters long, with a total area of 1770 square meters. The gold-plated and painted Giant Buddha lies in the Giant Buddha StatuesNirvana situation in the middle of the hall.

The whole Buddha is 34.5 meters long and 7.5 meters wide between its two shoulders, with feet of 4 meters and ears of 2 meters the Buddha's expression is calm. Behind the Buddha are 10 disciples, and in two side halls stand 18 Saintly Warriors. The walls of the hall are covered with colorful murals, which depict episodes from the Mountain-sea Sutra (an ancient Chinese encyclopedia) and from Journey to the West (a celebrated novel written in the Ming Dynasty).
Info
Location: Da Fo Si Lane, West Street of Minzhu, Ganzhou District, Zhangye City, Gansu Province
Opening time: 07:30-17:30
Best time for visit: all year round
How to get there: Giant Buddha Temple locates in the urban area of Zhangye, visitor can take No. 5 bus route and get off at Da Fo Si bus station. It is also easy take a taxi over there.