Getting out, getting going
Post Date: 2020/08/05 07:55
Share to: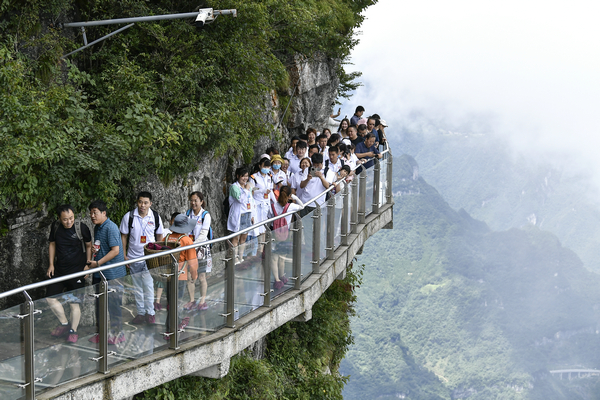 Zhang Guangqi immediately shared his joy of booking a flight to Hainan province on WeChat in late July. The 37-year-old Beijing resident booked the trip to the southern island the moment he saw the news on July 20 that Beijing had lowered its public-health-emergency response from the second to the third level after recording zero new COVID-19 cases for 14 days in a row.
The move also means tourism services for groups from other provinces will resume, as long as travelers come from low-risk areas.
Zhang considers himself lucky to have gotten the fly-at-will package Hainan Airliners offered in limited supply in early July.
The ticket will allow him to fly to and from Hainan province on 12 airlines under Hainan Airlines Group until the end of the year.
"I plan to take a week off and have received my supervisor's approval for my vacation," Zhang says.
It has been 10 months since he made his last trip, when he visited Thailand. He usually travels at least twice a year.
Zhang says he has accumulated a lot of overtime at work during the outbreak and is happy that he can finally start using it.
"I'll definitely make the most of the free tickets and spend more time on the island whenever I can later this year," he says.
Zhang is one of many Beijingers who are more than ready for post-epidemic travel.
The number of Beijing residents who opened the major online travel agency Trip.com's app surged by 380 percent once the news broke that restrictions would be relaxed, the Shanghai-based agency reports.
Hainan province's Sanya and Haikou, Yunnan province's Kunming, Chongqing, Shaanxi province's Xi'an, Henan province's Zhengzhou and Guangdong province's Guangzhou and Shenzhen topped the list of destinations searched by Beijing residents. Sanya led the searches, increasing by 580 percent.
Air-ticket searches related to Beijing rose sevenfold, Beijing-based online travel-service provider Qunar reports.
Qunar's bookings between Beijing and Shanghai, Sanya and Chengdu increased the most.
The capital's improved epidemic control has revived the long-suppressed travel enthusiasm.
About 67 percent of homestays in the capital have resumed operations by July 25, the Beijing Municipal Culture and Tourism Bureau reports.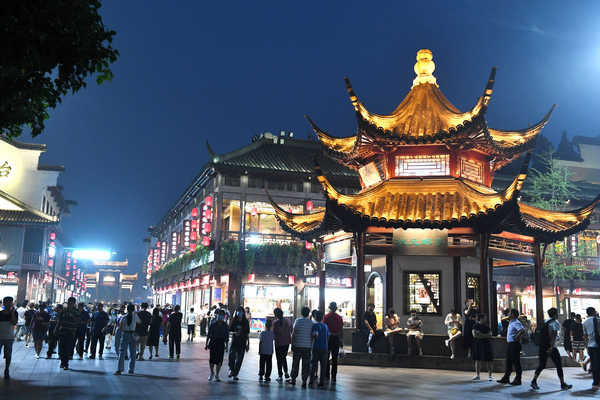 Residents have shown surging travel enthusiasm and homestay bookings have been on a steady rise, according to the bureau.
The number of visitors to Wtown in northeastern Beijing's Miyun district, which reopened three months ago, exceeded 10,000 the first time during the weekend of July 18 and 19.
Hotel bookings recovered to over 90 percent of pre-epidemic levels, Wtown's administration says.
The water town resort has fully opened all of its attractions to visitors since July 25.
The beginning of summer vacation also contributed to the surge in searches for destinations, says Lan Xiangye, a senior official with Qunar's big data research institute.
Many people outside of Beijing are also searching for destinations in the capital.
The Summer Palace, the Temple of Heaven and the Mutianyu section of the Great Wall are among the most popular spots, Trip.com reports.
Many bus operations connecting Beijing and Hebei are back in business, and the capital city is taking steps to reopen long-distance tourism bus chartering service.
The Ministry of Culture and Tourism approved interprovincial group tours in seven regions in mid-July. They are Shanghai, Sichuan, Guizhou, Jiangxi, Shandong, Qinghai and Hunan provinces.
The announcement of interregionaltourism resumption prompted travelers to act. Searches for Chengdu and Qingdao increased by 310 percent and 230 percent, respectively, according to Qunar.
Daily sales exceeded 10 million yuan at Trip.com, according to the travel agency.
Travelers quickly snapped up all the fly-at-will flight tickets offered by domestic carriers, including China Eastern Airlines and Hainan Airlines.
China Eastern has received a positive market response.
Travelers who bought its "unlimited weekend flights" package for 3,322 yuan ($474) redeemed more than 65,000 tickets from June 27 to 28, and nearly 90,000 trips were made using the promotion from July 4 to 5.
Tourists increasingly favor open spaces with relatively small crowds since the epidemic, says Gu Huimin, head of the School of Tourism Sciences at Beijing International Studies University.
For now, group tourism for three to five people is most sought after, with bookings doubling at Trip.com.
Tourists who have opted for private tours have also grown significantly, the agency says.
Gu predicts family travel will play a big part in domestic tourism's future development.
Culture and tourism authorities at various levels will roll out rural-tourism routes that feature family, health and leisure travel, according to a Ministry of Culture and Tourism guideline released in mid-July.
Hubei province has given local travel agencies the go-ahead for group tours since July 17, with hygiene and safety requirements in place.
Shaanxi province's capital, Xi'an, will offer free access to some of its top-rated scenic spots and over 80 percent of local museums.
Xi'an will also roll out study tours featuring history, the Silk Road and folk customs for summer and autumn travelers, the local government says.
--------------------Article from China Daily