Dunhuang Transportation
Post Date: 2020/03/12 10:43
Share to:
Overview
Dunhuang is located in the west of Gansu Province, next to Xinjiang. Most of the tourists to Dunhuang will take the flight, while trains and buses will take a lot of time. Nevertheless, as an important gateway of the Ancient Silk Road, Dunhuang is visited by a large number of domestic and foreign tourists every year. Here we offer useful travel tips about how to get to & around Dunhuang by a variety of transportation.

How to reach Dunhuang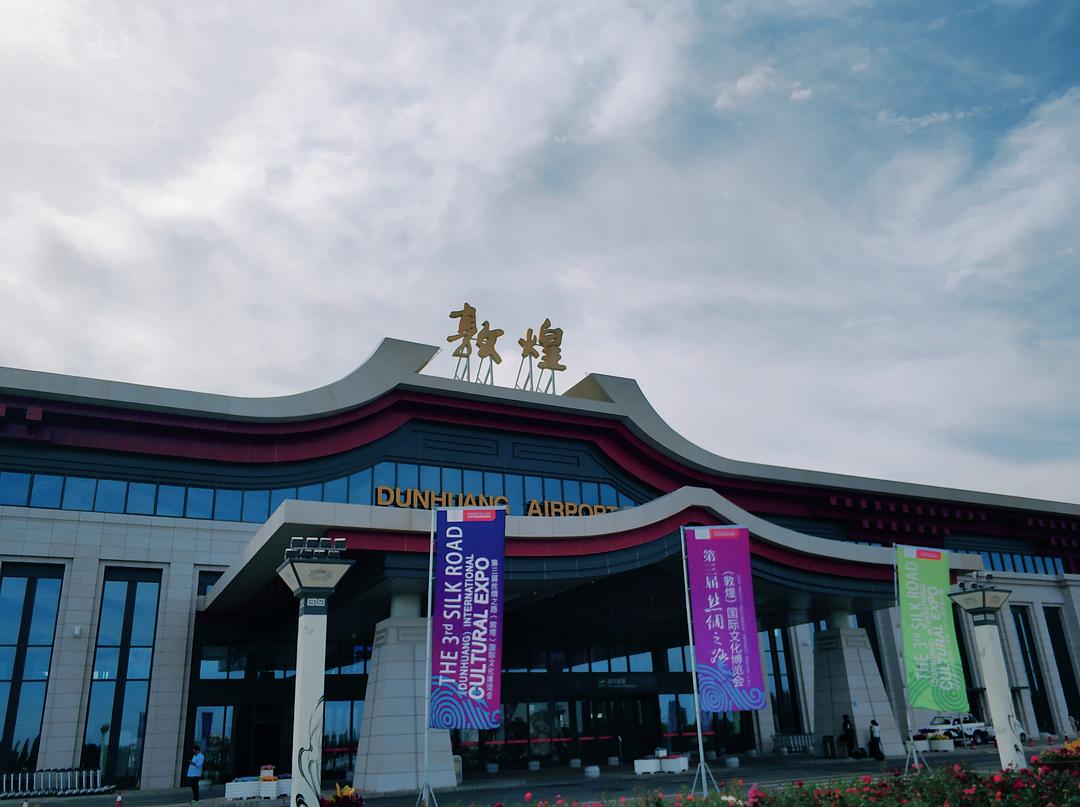 By Plane
Dunhuang is located in the northwest of China. Strictly speaking, Air Plane is one of the best means of transportation to Dunhuang. Due to the small area of Dunhuang, there is only one airport-Dunhuang International Airport. At present, only Beijing, Yinchuan, Wuhan, Shanghai, Nanjing, Lanzhou, Jinchang, Zhangye, Xian, Urumqi, Chengdu, Chongqing and Hangzhou have direct flights to Dunhuang. In terms of airlines, Air China, China Eastern Airlines, China Southern Airlines, Sichuan Airlines, Capital Airlines and Huaxia Airlines all have flights. But not all year round. Tourists who choose to fly must pay attention to the real-time flight information.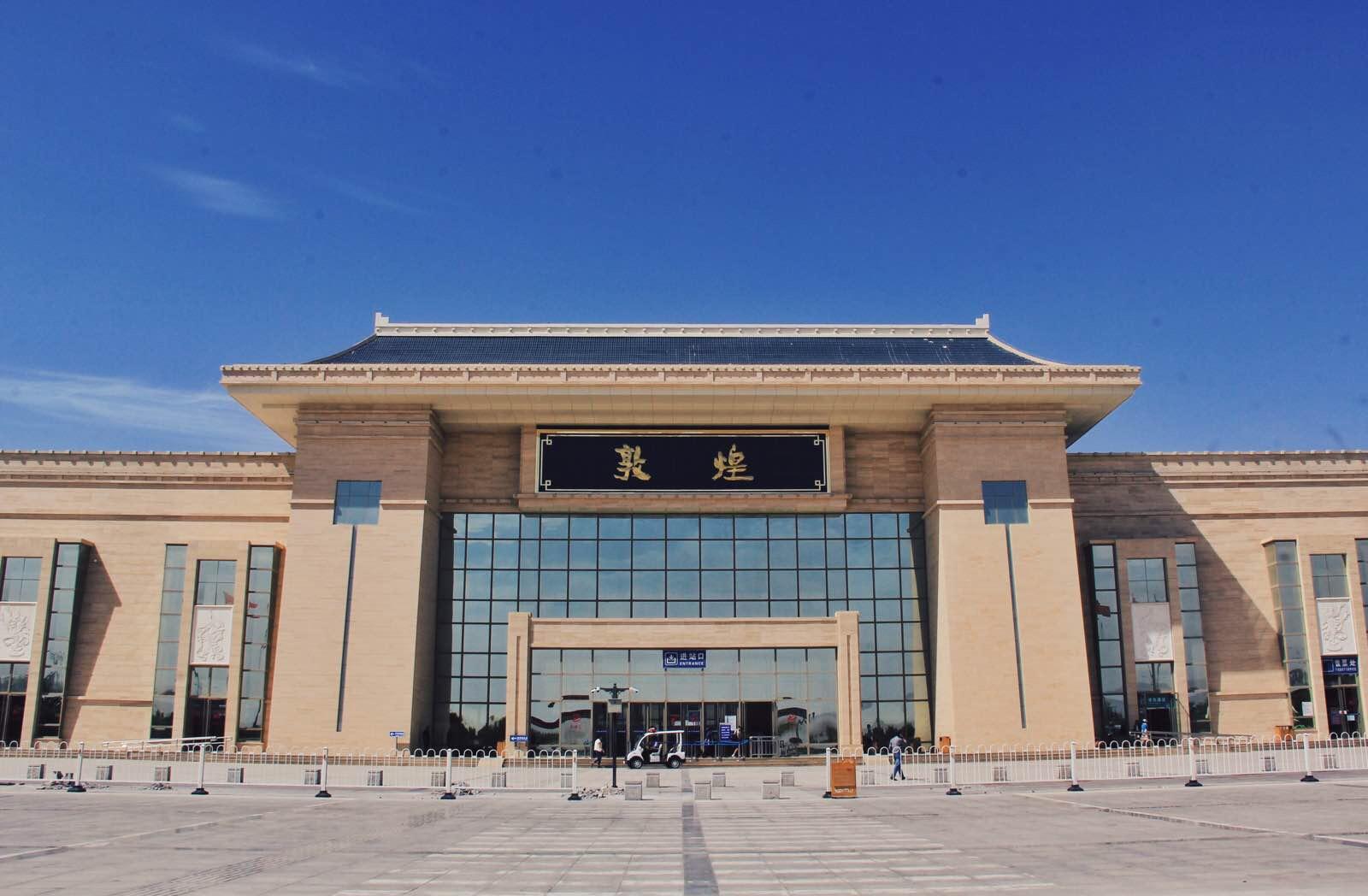 By Train
There are two railway stations in Dunhuang-Dunhuang Railway Station and Liuyuan South Railway Station. Due to the fact that it is not as densely populated as the cities in the east of China, the trains to Dunhuang railway station are very limited. Most tourists will choose to go to Lanzhou by train or plane first, then transfer to Dunhuang. This is the most convenient way.
Dunhuang Railway Station
Dunhuang railway station is about 12 kilometers east of the downtown. It was built in 2006 and mainly serves the Dunhuang railway, the only special tourist line in Gansu Province. The railway station has the typical color of Tang Dynasty and Han Dynasty. Usually tourists can take direct trains from Jiayuguan, Lanzhou, Zhangye, Urumqi, Xian or other places to Dunhuang.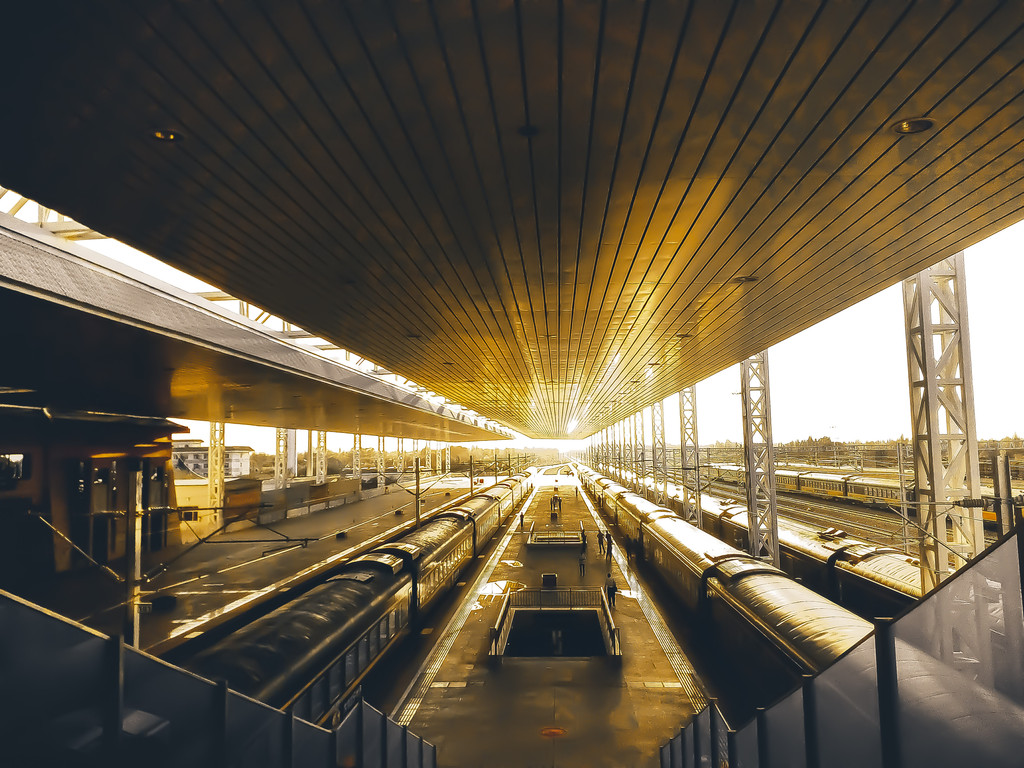 Liuyuan South Railway Station
Liuyuan south railway station is about 3 kilometers away from Liuyuan city and 210 kilometers away from Dunhuang. It was built in 2009 as a connecting station on Lanzhou-Xinjiang Railway. It has high-speed rail between Urumqi, Lanzhou, Xining and Dunhuang.
Dunhuang Train Schedules
Beijing-Dunhuang: K41 Duration: 35Hours Departure: 20:45-08:11(Next Day)

Shanghai-Lanzhou-Dunhuang: Z164 Duration: 22Hours Departure: 20:08-18:17(Next Day), transfer to K367 Duration: 13Hours Departure: 19:00-08:38(Next Day)

Xian-Dunhuang: K367 Duration: 22Hours 13Min Departure: 10:25-08:38(Next Day)
Public City Transportation
Due to the small area of Dunhuang City, most of the attractions are not in the downtown, so the urban public transport is not developed. Buses and taxis are the common public transport modes for tourists.
Airport Commuter Bus
The airport bus runs three times a day. The departure time is 09:00, 14:00 and 21:00. It takes about 20 minutes to enter the city. The fare is 10 yuan.
Taxi
Between the airport and the city, charge by meter