Dunhuang Maps
Post Date: 2020/03/12 11:23
Share to:
Overview
Dunhuang is located at the western end of Hexi Corridor in Gansu Province in northwest of China. It is 2000 kilometers west of Beijing, right on the silk road that caravans would take to get from China to the Middle East.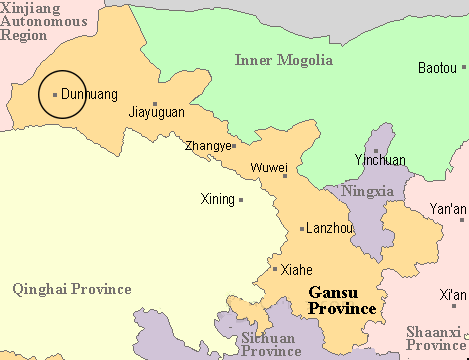 Dunhuang Tourist Maps
Dunhuang is one of the most famous tourist cities in Northwest China. Dunhuang has become a popular holiday destination because of the ancient silk road trade route. The important geographical and gateway for the integration of ancient Eastern and Western cultures created the irreplaceable position of Dunhuang.