Datong Atttractions
Post Date: 2018/01/30 14:15
Share to: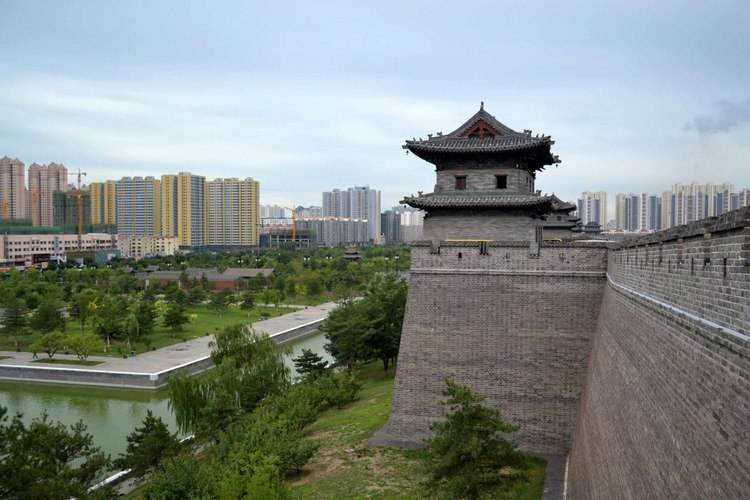 Yungang Grottoes
The Yungang Grottoes, formerly the Wuzhoushan Grottoes, are ancient Chinese Buddhist temple grottoes near the city of Datong in the province of Shanxi. They are excellent examples of rock-cut architecture and one of the three most famous ancient Buddhist sculptural sites of China. The others are Longmen and Mogao.
The site is located about 16 km west of the city of Datong, in the valley of the Shi Li river at the base of the Wuzhou Shan mountains. They are an outstanding example of the Chinese stone carvings from the 5th and 6th centuries. There are 53 major caves, along with 51,000 niches housing the same number of Buddha statues. Additionally, there are around 1,100 minor caves. A Ming Dynasty-era fort is still located on top of the cliff housing the Yungang Grottoes.
Information
Opening Hours: 8:30-17:20 (April 15 to Oct. 27); 8:30-17:00 (Oct. 28 to April 14)
Admission Fee: CNY 150 (Free for soldiers, children under 1.4 meters, and retired and handicapped; Student discounts available)
Tel: +86-35-23026230
How to get there: Take Bus 4 from Datong Railway station to Xinkaili Bus Station, then take Bus 3 to Datong Yungang Grottoes Management Office.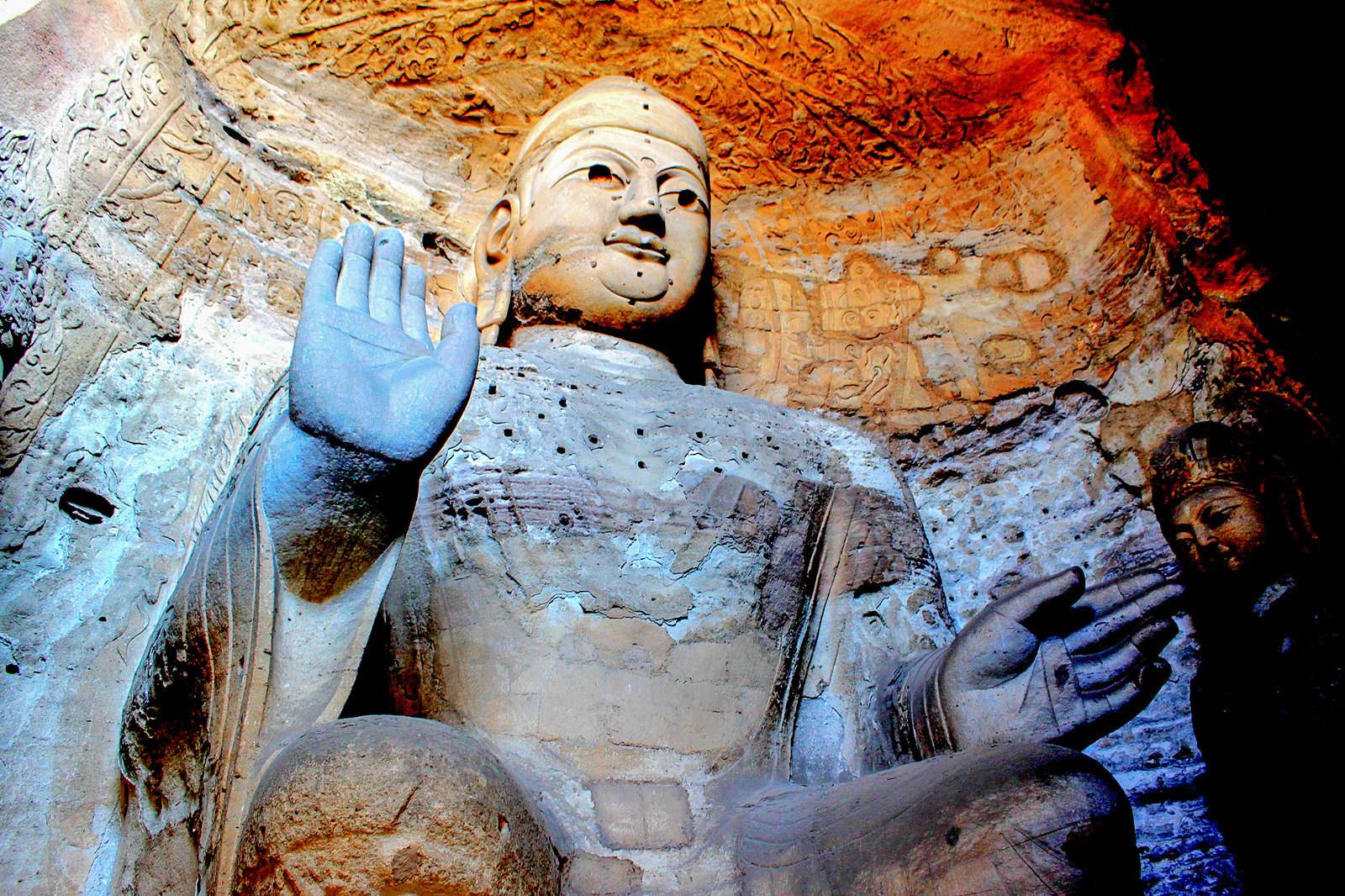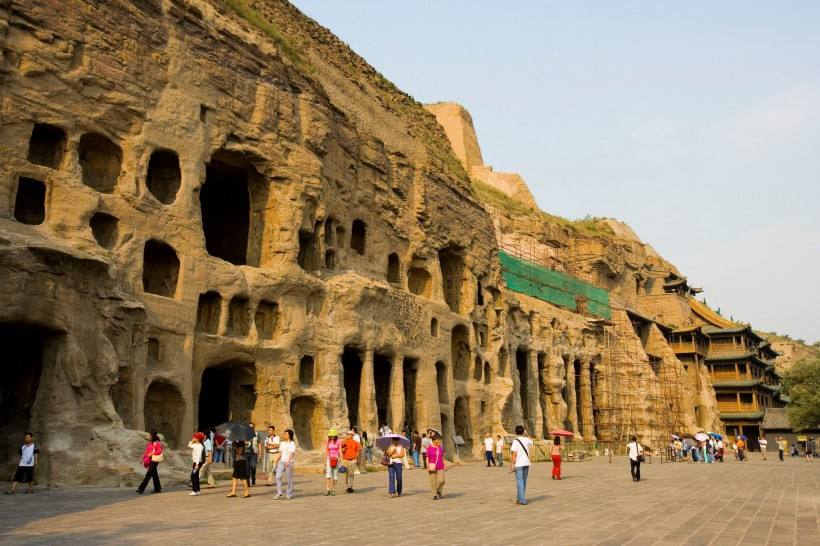 Mt. Hengshan
Mount Heng, also known by its Chinese name Hengshan, is a mountain in north-central China's Shanxi Province, known as the northern mountain of the Five Great Mountains of China. Heng Shan in Shanxi Province is sometimes known as the Northern Heng Shan, and the one in Hunan Province as Southern Heng Shan. Both mountains have the same pronunciation in Chinese, and the Southern Heng Shan is also one of the Five Sacred Mountains.
Information
Admission Fee:
1. Tianfeng Summit: Temples: CNY 55/Cableways: CNY30(up), CNY25(down), CNY45 (round-trip)
2. Cuiping Mountain: Hanging Monastery: CNY 130
3. County Area:Li Yumei Tomb: CNY 20/Yongan Temple: CNY 20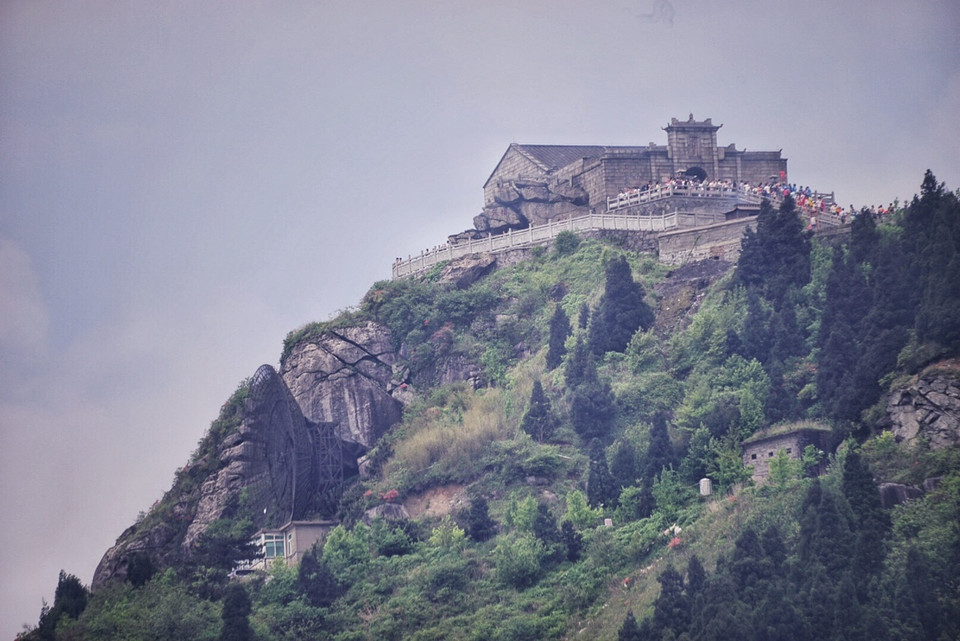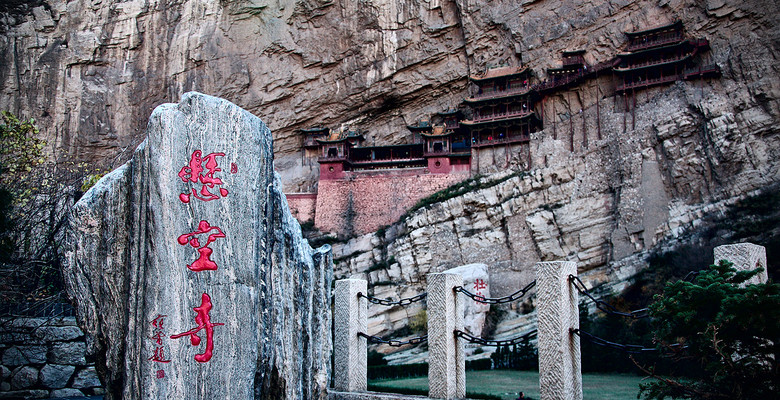 Hanging Monastery
The Hanging Temple, also Hanging Monastery or Xuankong Temple is a temple built into a cliff (75 m or 246 ft above the ground) near Mount Heng in Hunyuan County, Datong City, Shanxi province, China. The closest city is Datong, 64.23 kilometers to the northwest. Along with the Yungang Grottoes, the Hanging Temple is one of the main tourist attractions and historical sites in the Datong area.
Information
Admission Fee: CNY 130 p/p
Opening Hours: summer 8:00–18:00; winter 8:30–17:30
Location: 65 km (40 mi) southeast of Datong City,1? hours by car, 10 minutes from the Mount Heng entrance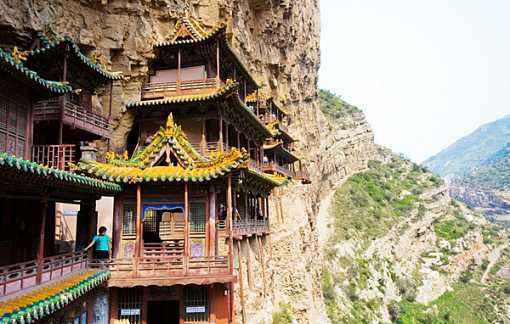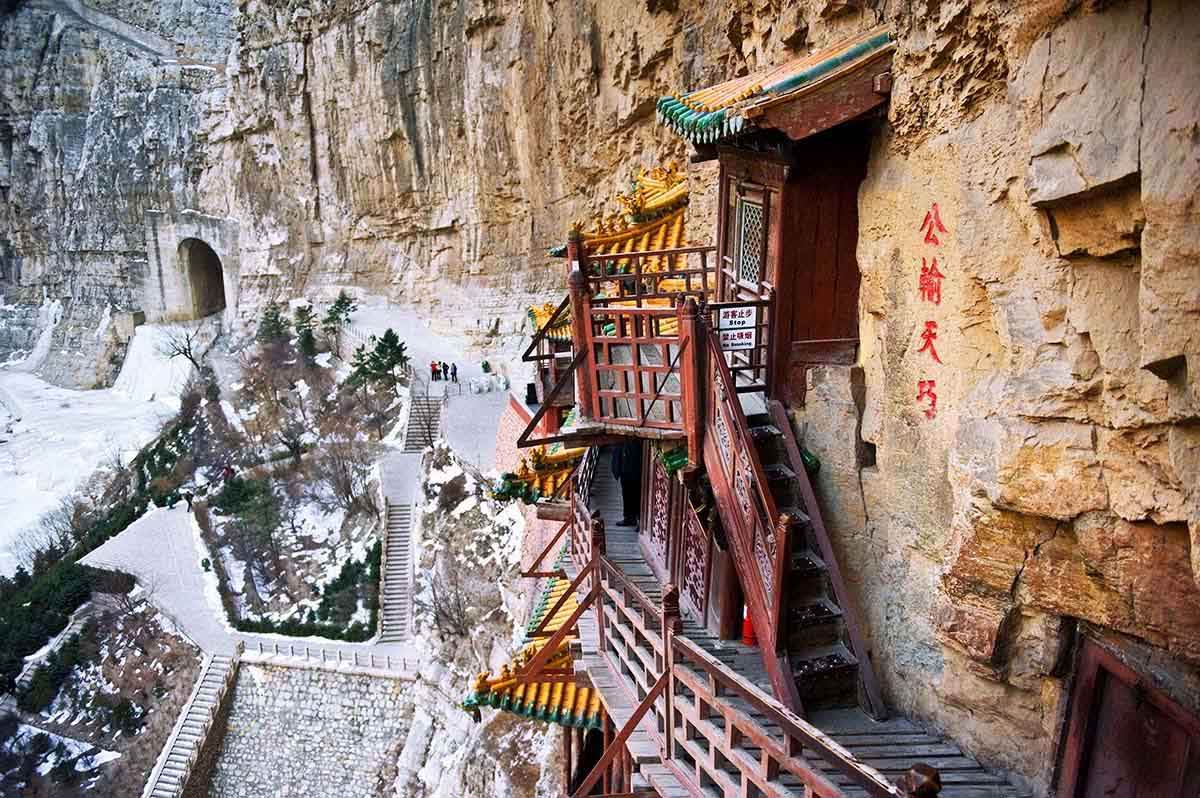 Wooden Pagoda
The Sakyamuni Pagoda of Fogong Temple of Ying County, Shanxi province, China, is a wooden Chinese pagoda built in 1056, during the Khitan-led Liao Dynasty. The pagoda was built by Emperor Daozong of Liao (Hongji) at the site of his grandmother's family home. The pagoda, which has survived several large earthquakes throughout the centuries, reached a level of such fame within China that it was given the generic nickname of the "Muta".
Information
Admission Fee:CNY 61 (including CNY 1 for insurrance)
Opening Hours:08:30-18:00
Recommended Time for a Visit: one and half an hour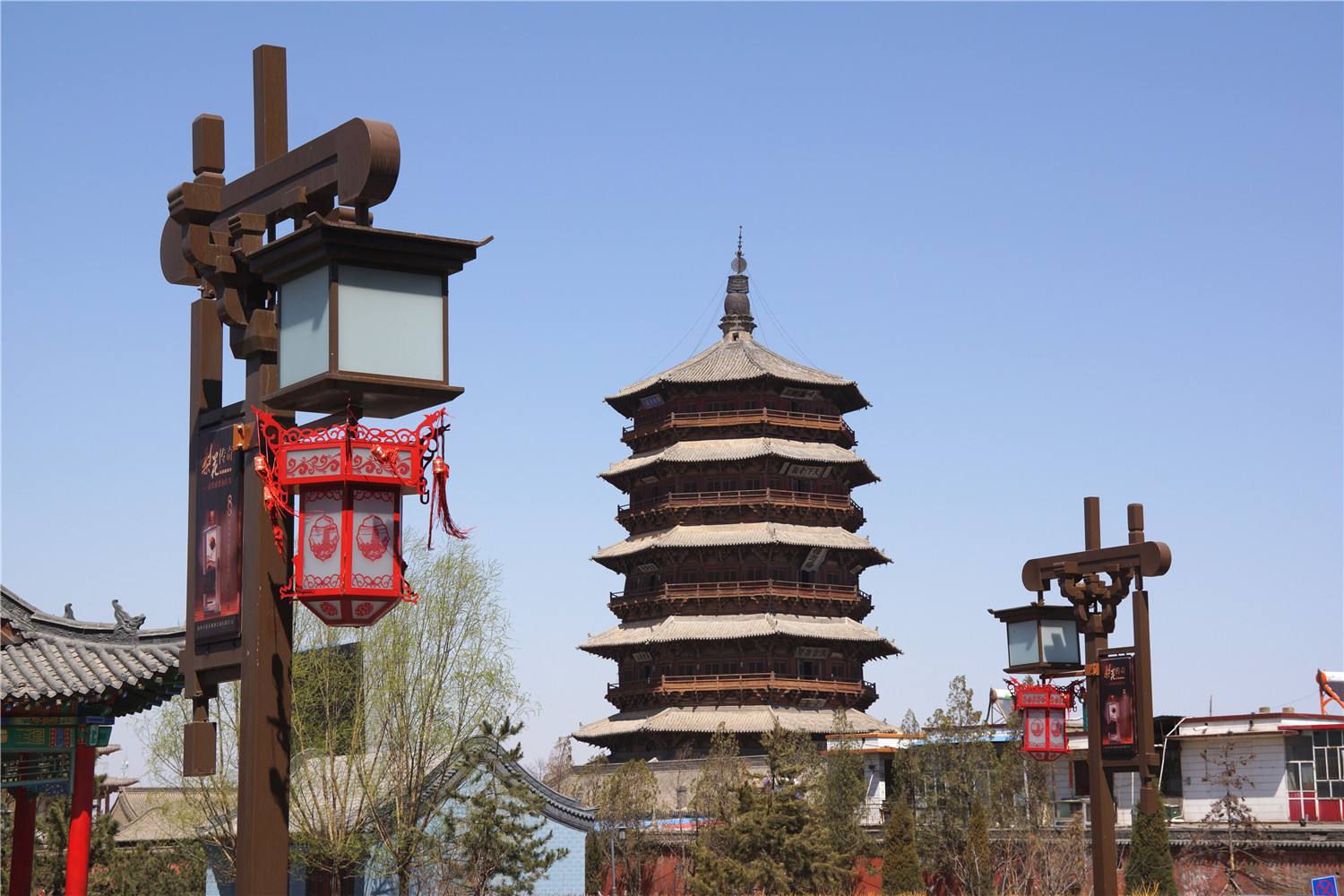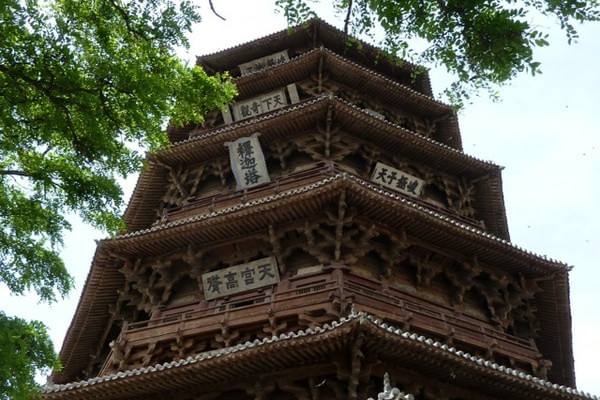 Huayan Monastery
The Huayan or Flower Garland school of Buddhism is a tradition of Mahayana Buddhist philosophy that first flourished in China during the Tang dynasty. The Huayen worldview is based primarily on the Avatamsaka Sutra. The name Flower Garland is meant to suggest the crowning glory of a Buddha's profound understanding of ultimate reality. The Huayan School is known as Hwaeom in Korea and Kegon in Japan. This tradition also had a strong influence on Chan Buddhism.
Information
Admission Fee: 2 hour
How to get to Huayan Monastery: As Huayan Temple is located in downtown of Datong, it enjoys convenient transport.
1. Taking a taxi is the most convenient way to get there if you can not read Chinese.
2. if you want to save money, you can take Public Bus 18 from downtown Datong to get there directly.