10 Chinese dishes you can't miss in Xi'an
Post Date: 2018/07/31 09:45
Share to:
Xi'an, China — The Terracotta Army may be the most famous landmark in the central Chinese city of Xi'an, but the Shaanxi capital's array of noodles, breads and dumplings are the tastiest way to be transported back to ancient China.
Once the starting point of the Silk Road, Xi'anese cuisine doesn't just have one of the world's longest culinary histories but one of the richest, too.
The city was home to various religions during the Tang Dynasty, and a range of cultures have helped shape Xi'an cuisine, with Islamic influence being particularly strong. The city's Muslim Quarter has become food heaven for locals and tourists alike.
1. Flatbread in mutton soup (yangrou paomo)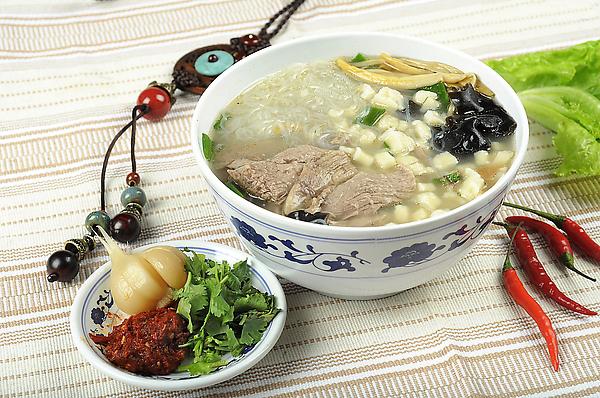 If one dish could represent Xi'an, locals would tell you it'd be without doubt yangrou paomo -- an aromatic, tasty and spicy bowl of shredded flatbread soaked in mutton broth.
Eating a paomo is a uniquely relaxing exercise and here's the right way to do it.
To start with, you'll be served two pieces of unleavened flatbread -- or "mo" in Chinese -- in a bowl. It's now your job to tear the bread into pieces as small as soybeans. The process can be laborious but locals believe mo tastes much better when hand-pulled.
More importantly, it's the time for locals to sit together and trade gossip. Then, you should return the bowl and your mo crumbles will be cooked in mutton soup with rice vermicelli until the bits are fully soaked in soup and flavor.
The stew will be topped with slices of lamb or beef of your choice and -- like what every local would do -- pickled sweet garlic is added to complete the dish.
Best at: 96-year-old Tongshengxiang Reaturant, 5 West St, Lianhu, Xi'an, +86 29 8721 8711
2. Kabob (chuan'er)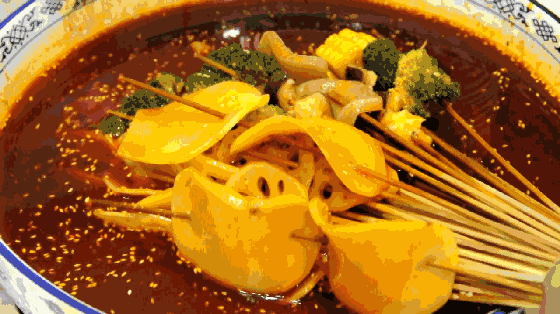 Sharing chuan'er with friends while drinking beer late at night is a lifestyle for Xi'anese. A small skewer only costs 1 yuan ($0.16), and they're addictive. It's not absurd for two people to order -- no kidding, it's totally normal -- 100 skewers of beef or lamb fully coated in chili pepper and cumin powder.

Best at: Gaojia Kaorou 5 Dapiyuan, Lianhu, Xi'an (the Muslim Quarter)
3. Pomegranate juice (shiliuzhi)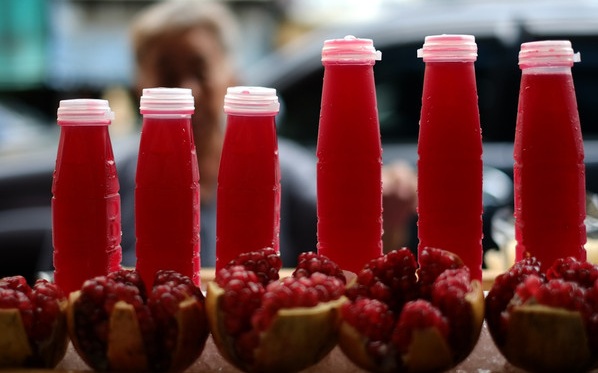 When pomegranate stands pop up in every corner of the city, you know autumn has arrived. Pomegranate is a local fall specialty, most famously from Lintong, where the Terracotta Army is. The freshly extracted pomegranate juice goes great with kebabs.
Where to find it? You can get it everywhere in the Muslim Quarter.
4. Xi'an meat burger (roujiamo)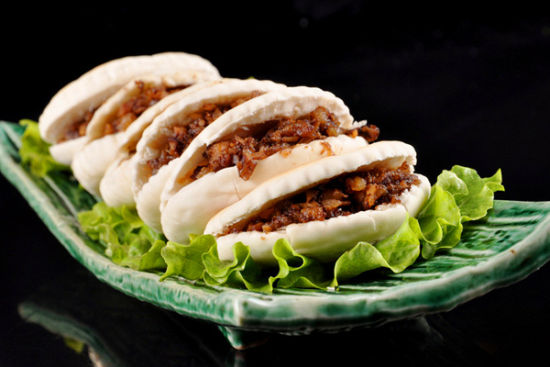 It's like a hamburger, but with a much longer history.
There are just two critical elements for a roujiamo -- baked leavened bread and shredded braised meat. A good jiamo should be baked using a traditional furnace instead of an electric oven. Meat -- usually a mixture of fat and lean pork that has been braised for hours -- should be hand-shredded and pocketed in the bread.
There is also a choice for lean-meat-only pork jiamo -- a little chewier than the usual ones.
The best roujiamo can be found in the Muslim Quarter where the filling is either lamb or beef. How can you tell? "Their bread stays crispy for days," says Qu Xiling, a local taxi driver.
One of the recommended eateries is called WangKui Lazhi Roujiamo.Opened in 1982, it serves breads fresh off the furnace.
Best at: WangKui Lazhi Roujiamo (main branch) Changlefang St., Baxian'an, Beilin District, Xi'an, +86 29 8249 9907
5. Cold noodles (liangpi)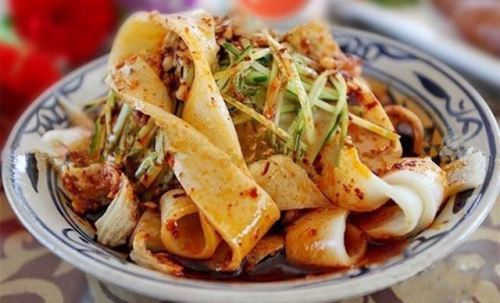 Roujiamo has an inseparable BFF -- liangpi, or cold noodles. Together with a bottle of local soda Ice Peak, the trio makes a beloved Xi'an Combo, as locals call it.
As the name suggests, "cold noodles" are made by cooking thinly sliced rice noodles, then setting them aside until cooled. The most basic way to serve cold noodles is drizzled with a sauce of chili oil, pepper powder, vinegar and diced garlic, topped with bean sprouts and sliced cucumber. The taste is spicy and the texture silky.
Where to: Wherever Roujiamo is sold, there'll be cold noodles.
6. Steamed beef and wheat powder (fenzhengrou)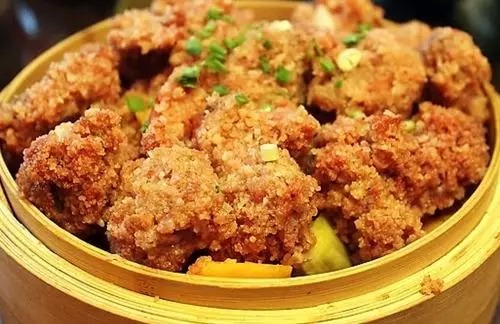 You can hardly miss the special spicy meat aroma wafting in the narrow, crowded alley in the Muslim Quarter. Ma Lian's family has run the humble restaurant Mamaoyi Fenzhengrou, known for Muslim-style steamed beef and wheat powder, for nearly a century. There are 23 herbs, spices and seasonings used in the dish, and the preparation takes up to seven hours.
"Most people have abandoned the traditional cooking method because it's too tedious," Ma says. "But I stick to it -- the food doesn't taste as good if you shorten the time or eliminate some materials."
It's best to eat the dish hot with a special kind of tea Ma brews -- a mix of flower and black tea to neutralize the grease of the beef. Ma took over the family business from his dad when he was 19.
Despite its popularity, Mamaoyi doesn't plan to open more branches, in order to assure the quality of the food.
Best at: Mamaoyi Fenzhengrou, W Yangshi, Lianhu District, Xi'an (in the Muslim quarter), +86 1399 1127 693
7. Hot and sour soup dumpling (suantang shuijiao)
Dumplings can be found all across China but you can only get the authentic taste of mutton dumplings bathing in hot and sour soup in Shaanxi. This dish is abundant in taste.
Sesame seeds, minced leek and cilantro add a flavorful kick to the soup. The aftertaste lingers so long that it's unforgettable.
Where to: Tongshengxiang Reaturant, 5 West St, Lianhu, Xi'an (outside of Muslim Quarter, near Drum Tower ), +86 29 8721 8711
8. Biangbiang noodles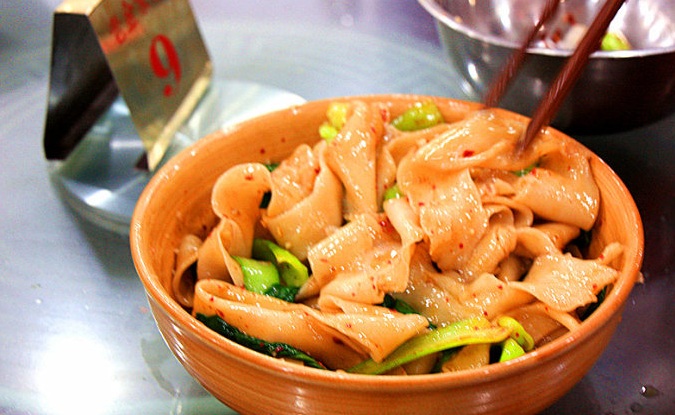 Xi'an is crazy for noodles -- from narrow to wide, from cold to hot, from egg noodles to spinach noodles -- as long as they're hand-stretched.
Here on the Guanzhong Plain where rain isn't abundant throughout the year, wheat is the main crop in the region instead of rice. Of the most popular noodles, Biangbiang noodles are famous mostly because of their unique name.
Biang is the most complex Chinese character, with 58 strokes. The word is onomatopoetic: It mimics the sound of flour dough hitting the counter when being stretched.
The noodles, named one of the "10 strange wonders of Shaanxi," are described as thick and wide as a belt (similar to pappardelle).
They're also very long -- one noodle can easily fill up a whole bowl. The noodle is very savory and chewy -- thanks to the eggs and oil added in the flour dough. The most common Biangbiang noodles are often served with vinegar and topped with lots of red-hot peppers, diced garlic and boiled baby bok choy.
Heated oil will be added before serving. A fancier version would be topped with braised meats and assorted vegetables.
Where to: Laoliujia Biangbiangmian, 87 Beiyuanmen, Beilin district, Xi'an (inside the Muslim Quarter, near the Drum Tower), +86 29 8727 5323
9. Glutinous rice and date cake (zenggao)
Sweet but not sugary, it's a typical breakfast food. Layers of glutinous rice, dates, and kidney beans are sealed overnight in a special ancient earthen utensil called a zeng, and most restaurants only sell one batch a day.
It looks like a glazed layered cake, smells fruity and sweet, and the bite is springy. It tastes especially fresh after feasting on all the meats and noodles you can sample around town.
Best at: Dongnanya Zenggaowang, At the crossroads of W Xiyag St. and N Guangji St., Lianhu, Xi'an, Shaanxi, China (inside the Muslim quarter)
10. Soupy dumpling (tangbao)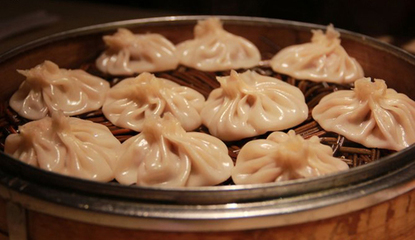 While most people in the world would call soup dumplings a Shanghai special, Xi'an people would beg to disagree. They'll tell you they have the better tangbao.
The Xi'an version with lamb or beef -- instead of pork like its Shanghainese counterpart -- wobbling inside paper-thin wrappers is sheer heaven for locals, and possibly for everyone else.
The city even has its own special vinegar and chili dip for having with its tangbao. And be careful not to burn your mouth -- the soup inside is extremely hot.
Try it at: Jiasan Guantangbao restaurant, 93 Beiyuanmen, Lianhu, Xi'an (inside Muslim Quarter), +86 29 8725 7507
---- From CNN Travel