Summary
DAY 1 Arrival in Turpan Xinjiang: Karez Well, Emin Minaret, Ruins of Jiaohe Old City
DAY 2 Turpan-Urumqi by private vehicle: Grape Valley, Flaming Mountain, head to Urumqi by vehicle
DAY 3 Urumqi: Heavenly Lake
DAY 4 Urumqi Departure: Xinjiang Regional Museum, International Grand Bazaar
Day 1 Turpan Arrival
Place&Transport: Turpan
Today's Activities: Karez Well, Emin Minaret, Ruins of Jiaohe Old City
Accommondation: 4-star hotel (can be customized) in Turpan
Meal: L
Pick up service is arranged at Turpan train station by our local guide and driver, you will find a welcome signage "Turpan Private Tour"at the exit. They will take you to the Turpan downtown. Start your tour as following activities:

Firstly, our guide will show you the famous Karez Well, it is one of the UNSECO World Heritage Sites in China. Karez well system is the underground transmission and water harvesting system in the Turpan Depression of Xinjiang. For over 2000 years, it has provided the water supplies to the communities of Xinjiang Uygur region. Karez well system works as an impressive hydraulic engineering project. The commuters here consider it as the "Mother River" and "spring of life" because of its safe and reliable water process. This project was initiated by ancient people and it benefits both later generations and contemporaries.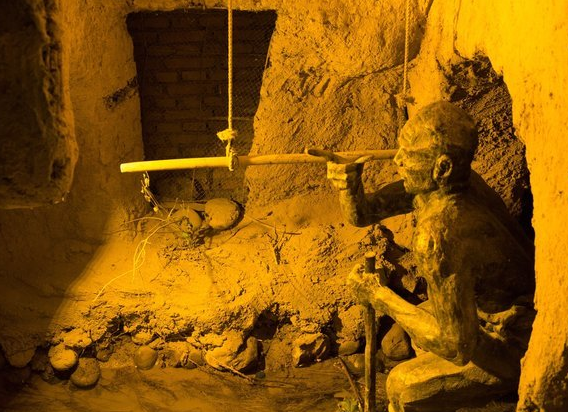 After lunch, you will visit the Emin Minaret, it is the tallest minaret in China, it was built in 1777 during the Qing Dynasty. In order to commemorate the general Emin Khoja and patriot who defended unifying China throughout his life,hence its name "Emin." It is the largest ancient tower in Xinjiang as well as the only Islamic old tower among China's one hundred famous towers.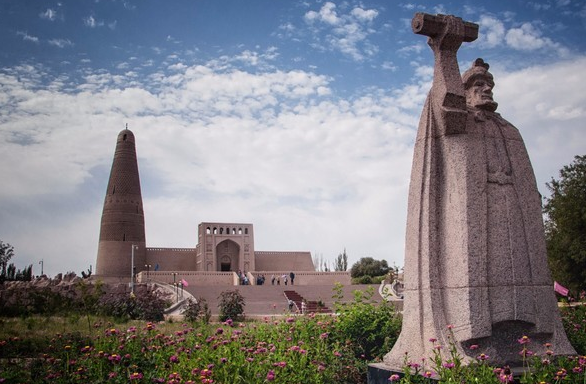 The last stop for today is the Ruins of Jiaohe Old City. It is considered one of the oldest, largest and best preserved earthen cities of its time in China. It was built 2,300 years ago and its ruins are located along the Silk Road. As wood was rarely used in those times, all its buildings were constructed out of earth. People dug houses and rooms downward from the earth and built with dried bricks.The Ruins of Jiaohe Ancient City is very unique and rare.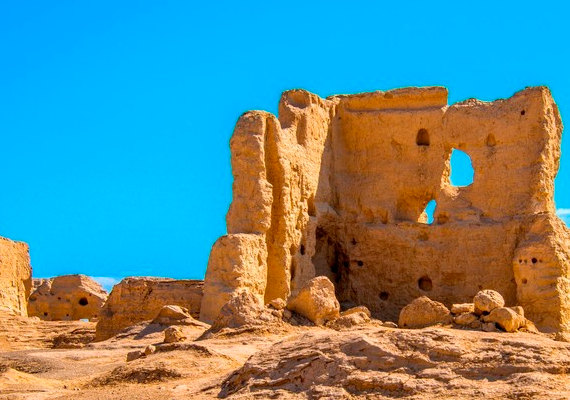 After the tour, drive you back to your hotel in Turpan.
Day 2 Turpan - Urumqi
Place&Transport: Turpan to Urumqi
Today's Activities: Grape Valley, Flaming Mountain
Accommondation: 4-star hotel (can be customized) in Urumqi
Meal: B, L
After breakfast, our guide will take you to visit the Grape Valley, it is one of most popular places in Turpan. As Turpan known as the "Land of Fruits", especially grapes. Turpan grape valley has become a unique tourist spot where visitors come to get refreshed and enjoy the different varieties of grapes.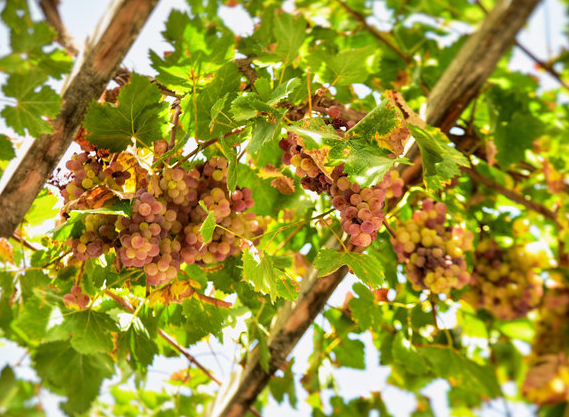 Then, drive you to visit the Flaming Mountain, it is combination of red sand and rocks that makes the mountain looks like a red dragon sleeping on the area basin. If you look the mountain from a distance, under the sunlight, the heat wave and the floating clouds will make you have the illusion that the mountain is on fire as tongues of fire. Every summer when the sun shines, the mountain could reach 80°C in temperature. There is a huge thermometer at the centre of the Flaming Mountain Museum will show you how hot it is.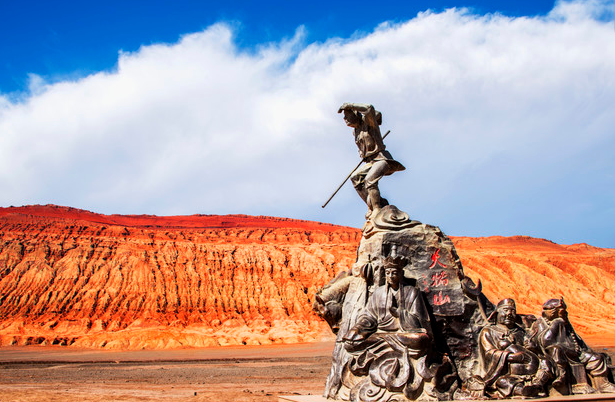 When you finish your tour in Turpan, transfer to your hotel in Urumqi.

Day 3 Urumqi-Heavenly Lake
Place&Transport: Urumqi
Today's Activities: Heavenly Lake
Accommondation: 4-star hotel (can be customized) in Urumqi
Meal: B, L
After breakfast, drive you to visit the Heavenly Lake in Xinjiang. It takes around 2 hours from the downtown of Urumqi. The lake in the shape of crescent, with an altitude of 1,928 meters, Heavenly Lake is located at the base of Bogda Peak, the highest peak of the east side of Tianshan Mountain. Covering a total area of 380.69 square kilometers, the scenic spot includes the lake and surrounding mountains.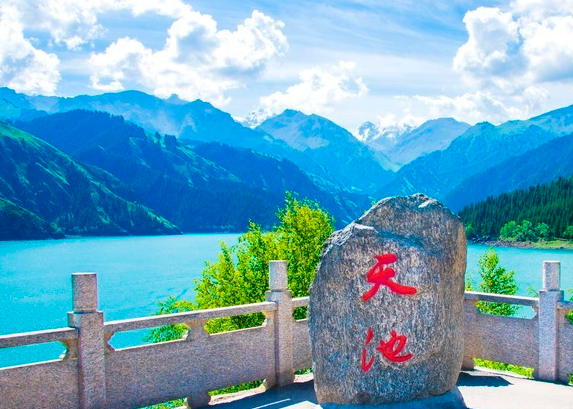 Once you arrive there, you will have around 40 minutes internal bus journey in this reserve park to reach the Heavenly Lake, you will be rewarded with picturesque view along the winding road. After the bus ride, our guide will lead you to visit the well-known Heavenly Lake. (Note: There is an option for you to either walk or catch the electric car to go Heavenly Lake, it will be your own expense). You will take a cruise to enjoy the charming view of Heavenly Lake. If you are lucky, there will be a short Kazakh's dance performance during the cruise. If you want to hike up, the cruise made a stop for those who like to do some hiking up the temples and small pavilion. Heavenly Lake in Tianshan is where Kazakh nomads live, you can also rent a traditional Kazakh costume to shoot some picture with heavenly lake.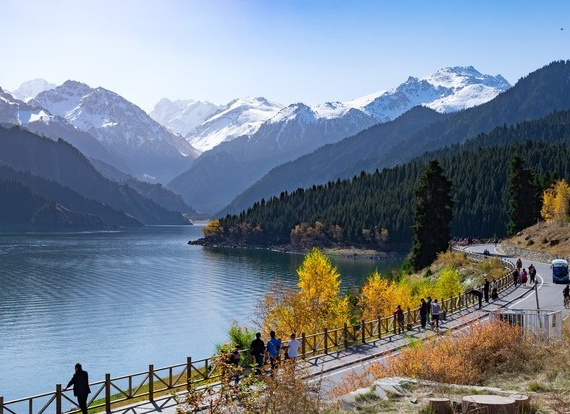 After the tour, drive you back to your hotel in Urumqi.

Day 4 Urumqi Departure
Place&Transport: Urumqi
Today's Activities: Xinjiang Regional Museum, International Grand Bazaar
Accommondation: N/A
Meal: B, L
After breakfast, starts your Urumqi city tour with Xinjiang Regional Museum. It is a comprehensive historical museum in China. Xinjiang Regional Museum was originally established in 1953, but was rebuilt and greatly enlarged at its current location in 1962. The current museum, which is built in a semi-modern style that compounds traditional architecture borrowed from the region's ethnic minorities, especially the ethnic Uyghurs. It is a very solid structure with a dome that stands 30 meters high and which offers one of the best views of the city of Urumqi.
Next, you will visit the International Grand Bazaar. It is a huge market where local people and tourists would go for shopping. In the grand bazaar you could easily find good quality of local specialty. Your tour guide will give you a introduction about local productions such as nuts, dried fruit, silk and carpets. You could also have some authentic local food and snack in the food street.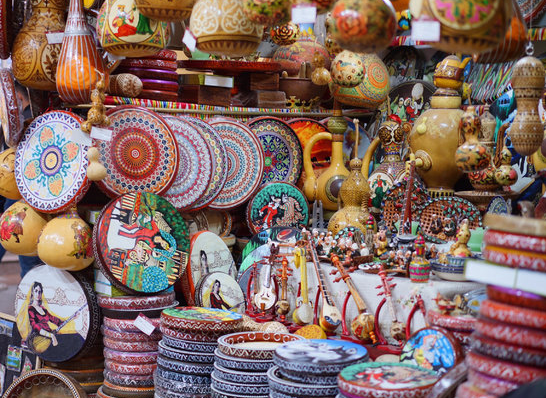 After the tour, you will be taken to Urumqi airport for your nest destination. And your wonderful Xinjiang ancient silk road tour comes to the end.

Price Per Person in US Dollars