Tour Itinerary
Place&Transport: Xi'an
Today's Activities: Shaanxi Wild Animal Rescure and Breeding Center, Qin Mountains
Accommondation: N/A
Meal: N/A
In the morning, our local Xi'an tour guide will pick you up at the exit of Xi'an train station or your hotel lobby in Xi'an, you will find a welcome signage "Xi'an Private Tour". And your one day Xian Rare Animal tours start as below: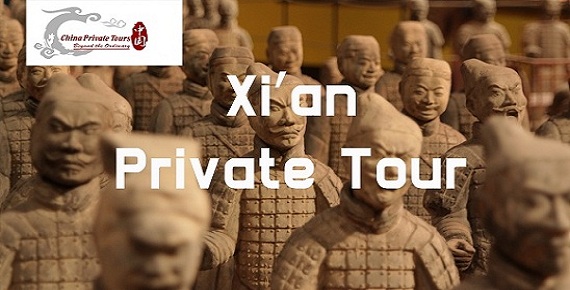 Our pick up sign "Xi'an Private Tour"
Firstly, visit Shaanxi Wild Animal Rescure and Breeding Center, also called the Louguantai Wild Animal Breeding and Protection Centre. It is located 80km southwest of Xian. It is one of four breeding bases of Giant panda in China. It owns the most breeding population of Giand pandas, crested Ibises, golden monkeys and takines which are all aritificially fed. After the center was founded, more than 1200 rescues were implemented outdoors and 12 cubs of giant pandas were aritcially bred. However, outside of China, Louguantai is best known as the Center for the breeding of the crested ibises.
The Crested Ibis (Nipponia nippon) also known as the Japanese ibis is one of the world's rarest birds. This elegant, a heron-like, bird has a snow-white plumage, hooked beak, red cheeks and legs. The ibis has a magnificent long tuft of hair on its head; thereby the bird got its name. The ancient Chinese called the crested ibis the "bird of auspiciousness"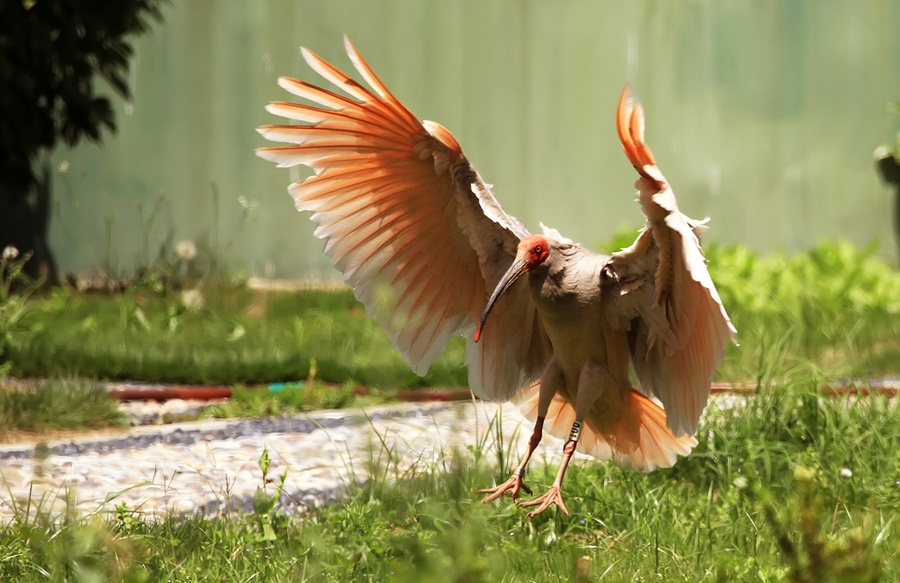 The Center also keeps about 20 giant pandas,and is the earliest center of this kind in China as well as one of the 4 major panda breeding centers in China. It has the only brown panda-Qizai in the world. The Center employees have also made attempts of their artificial breeding, which were crowned with the first success in 2009, when the 6-year-old panda Lucian gave birth to twins.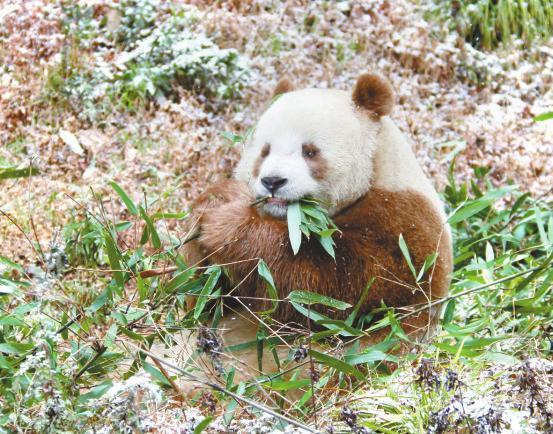 In the afternoong, drive you to the Qin Mountains, formerly known as the Nanshan ("Southern Mountains") and sometimes called the "Szechuan Alps", are a major east-west mountain range in southern Shaanxi Province, China. The mountains provide a natural boundary between North and South China and support a huge variety of plant and wildlife, some of which is found nowhere else on earth.
The region is home to a large number of rare plants, of which around 3,000 have so far been documented. Plant and tree species native to the region include Ginkgo, thought to be one of the oldest species of tree in the world. Also home to the Qinling pandas, a sub-species of the giant panda, which are protected in the region with the help of the Changqing and Foping nature reserves, between 250 and 280 giant pandas live in the region, which is estimated to represent around a fifth of the entire wild giant panda population. The mountains are also home to the golden takin, golden pheasant, golden snub-nosed monkey, Temminck's tragopan, crested ibis, golden eagle, blackthroat and clouded leopard.
After finished Qin Mountain, drive you back to your hotel in Xi'an or Xi'an train station.
Price Per Person in US Dollars