Summary
DAY 1 Xian-Chengdu by Flight: Giant Panda Breeding and Search Base, Kuanzhai Alley, People's Park
DAY 2 Chengdu: Leshan Giant Buddha Scenic Area
DAY 1
Place&Transport: From Xian to Chengdu by flight ( the flight is included)In the early morning, our Xian driver will pick you up at your hotel and transfer you to the airport for your flight to Chengdu. Once arrived, our local Chengdu tour guide will wait you at the e
Today's Activities: Giant Panda Breeding and Search Base, Kuanzhai Alley, People's Park
Accommondation: N/A
Meal: N/A
In the early morning, our Xian driver will pick you up at your hotel and transfer you to the airport for your flight to Chengdu. Once arrived, your local guide will wait you at the exit of the airport with a welcome signage "Chengdu Private Tour". And you will start your tour directly.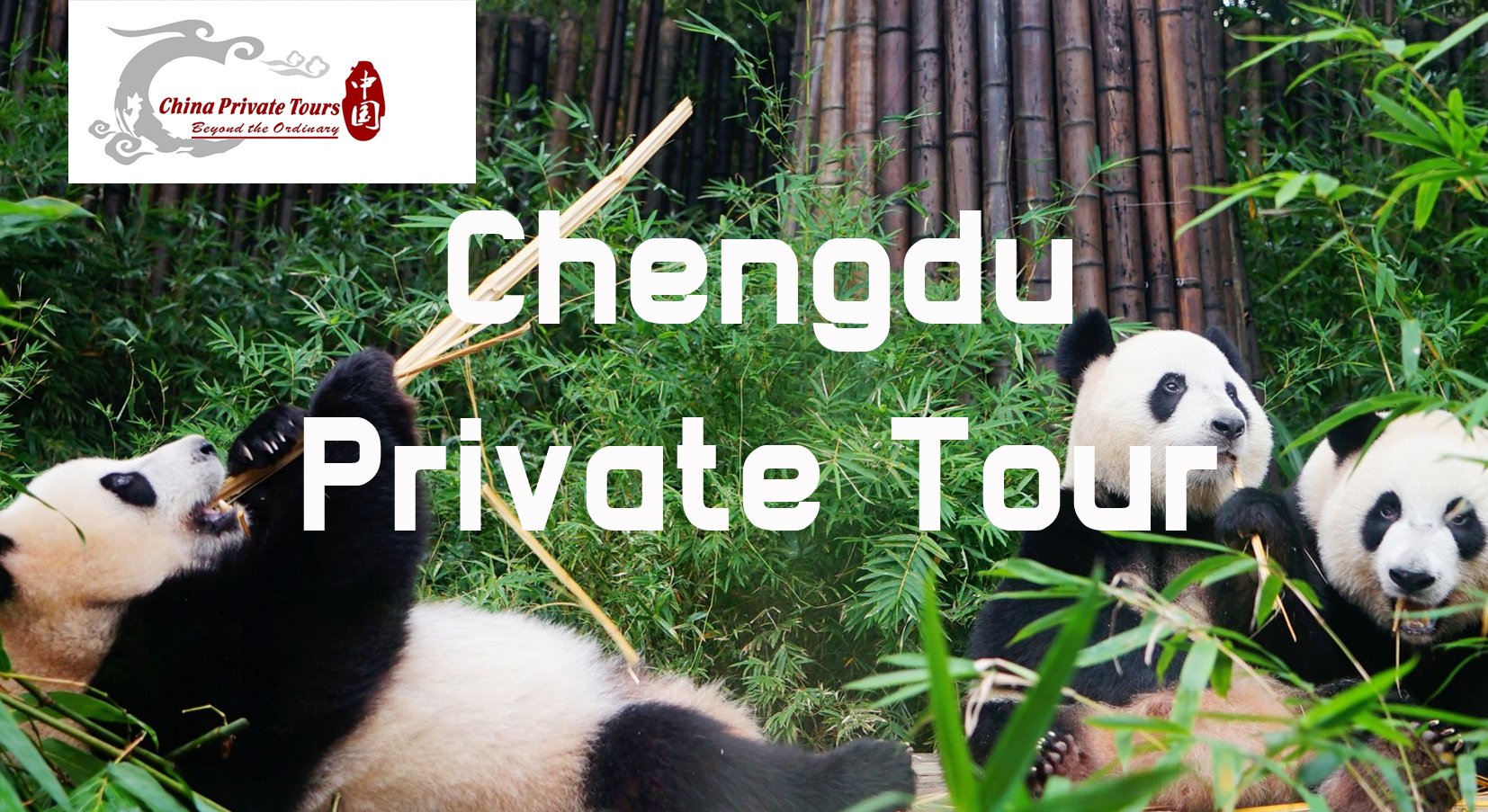 Our Chengdu Pick Up Sign "Chengdu Private Tour"
Your first destination is Giant Panda Breeding and Search Base. Giant Panda Breeding and Search Base is famous for the protection and breeding of endangered wild animals that are unique to China, including giant pandas and red pandas. It's honored as "the national treasure's natural paradise and the people's land of idyllic beauty" fir its beautiful environment of overlapping mountains, clean water, lush trees, and chirping birds. This Giant Panda Breeding and Search Base includes cleaning panda enclosures, preparing panda food, watching films about pandas, visiting the Panda Center of Science and Education, attending panda classes, and planting bamboo and trees. These activities are flexible, and the program can be redesigned according to the panda's needs, participants'requirements and interests, and other factors.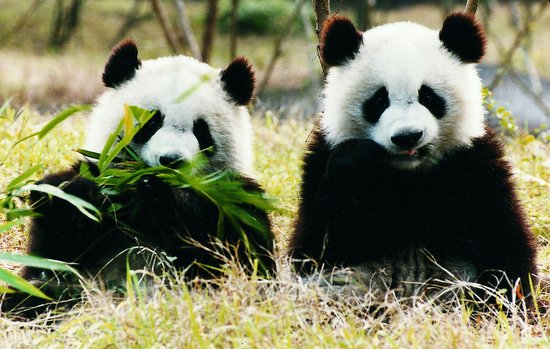 After that, drive you back to Chengdu downtown and you'll continue your tour to Kuanzhai Alley. Kuanzhai Alley is the name of a pedestrain area that has been created by renovating Qing Dynasty hutongs (country houses most famous in Beijing) and making them into shops, cafes, bars and hotels. The area was originally a place where northern Chinese lived so they created a neighborhood in the style of their architecture-this type of hutong house can be found in Beijing but is not original to Chengdu.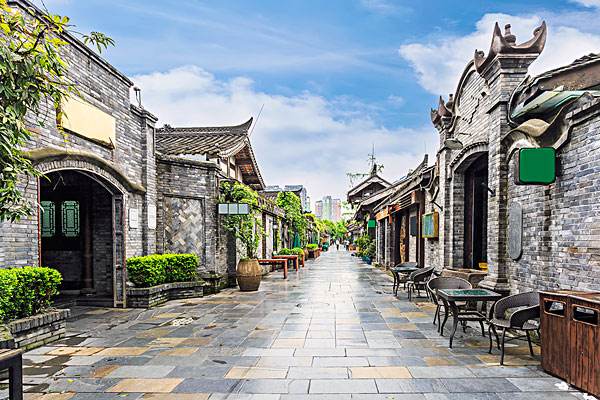 And your last stop is the People's Park. People's Park is one of the most popular parks in the city. There are several teahouses on the grounds, including one of the most famous one in the city, the Hemin Teahouse. You can row on a lake, dance watch people dance, play chess or work out at people's Park. There is also a large monument here commemorating an uprising that helped lead to the hall of the Qing Dynasty.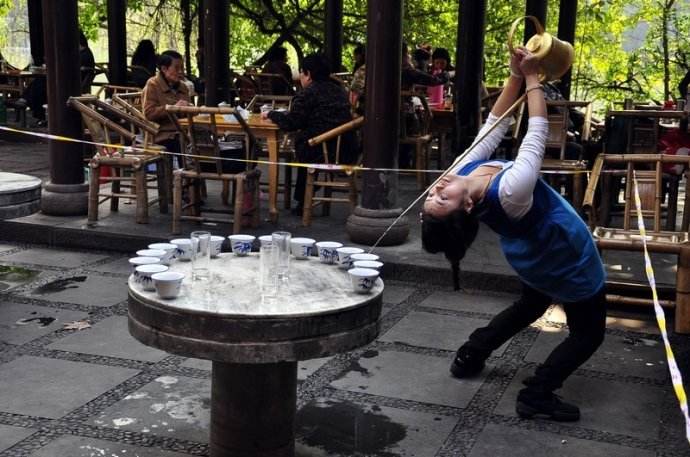 Drvie you to your hotel in Chengdu. Our tour guide will help you check in.
DAY 2
Place&Transport: Chengdu
Today's Activities: Leshan Giant Buddha Scenic Area
Accommondation: N/A
Meal: N/A
In the morning, our tour guide will pick you up at your hotel lobby and transfer you to the Leshan Giant Buddha (around 50 minutes).
Leshan Giant Buddha: Not far from the city of Chengdu in Sichuan Province, China, sits the Leshan Giant Buddha statue. Carved into the side of Mt. Lingyun, the colossal statue is over 1,300-years-old and is considered to be the largest stone Buddha in the world, and by far the tallest pre-modern statue.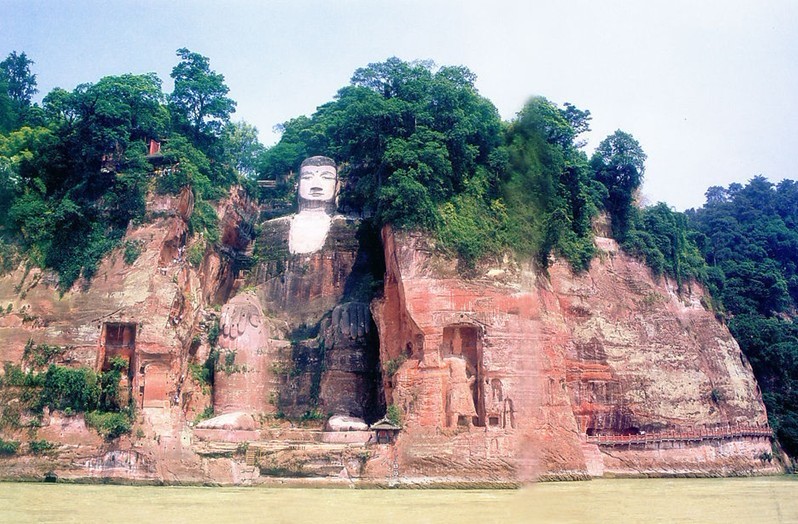 The Leshan Giant Buddha statue (also known as Dafo), is located to the east of Leshan City and sits at the junction of three rivers; the Min River, Qingyi River, and Dadu River. It faces the sacred Mount Emei with the rivers flowing below its feet and depicts a stout, smiling monk, calmly sitting, resting his hands upon his knees with heavy-lidded eyes gazing across the river. The statue is believed to be Maitreya, a Buddha and disciple of Sakyamuni, who is thought to have been the founder of Buddhism, symbolizing brightness and happiness. The appeal of the Buddha lies not only in its size but in its architectural craftsmanship. The entire statue is made of stone, except for the ears which were crafted out of wood, then affixed, and covered with clay. The Buddha's hair is arranged in special spiraled curls with 1,021 twists that have been skillfully embedded in the head.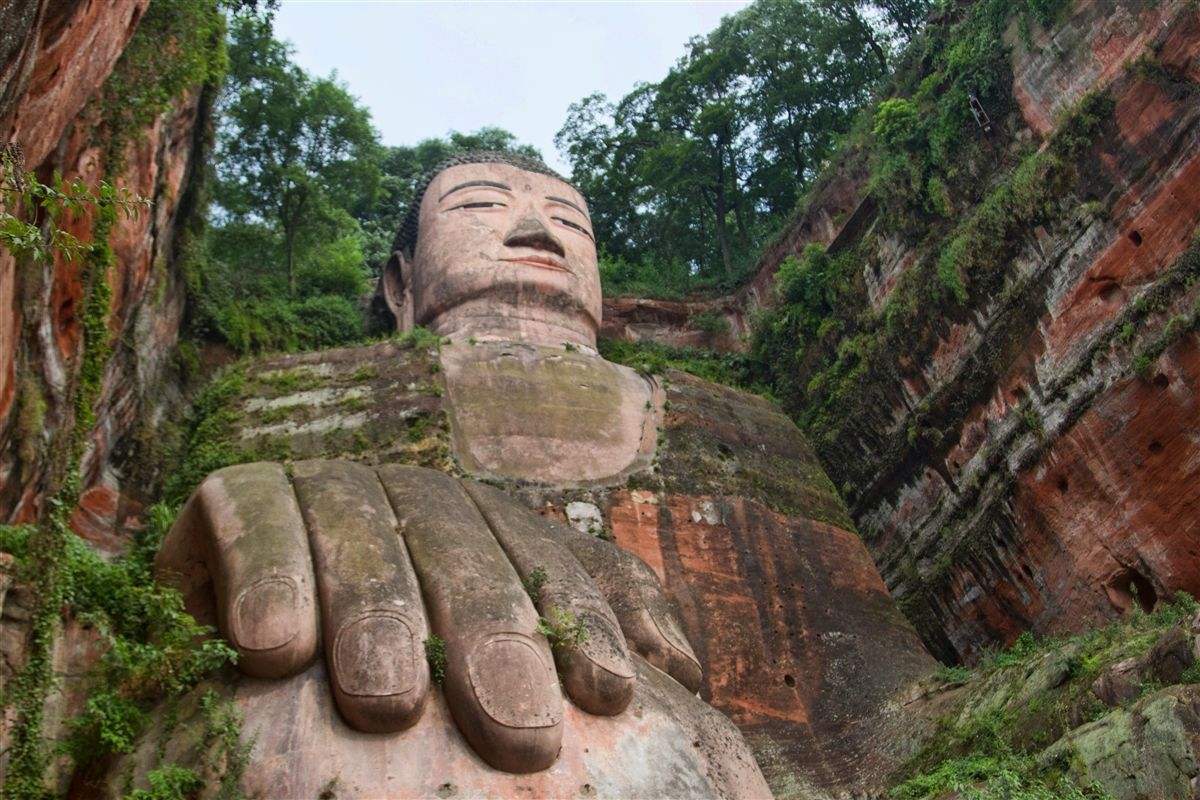 As the biggest carved stone Buddha in the world, Dafo is featured in Chinese poetry, song and story. For the ancient Chinese, building a statue of this size and stature was a way of thanking their gods. Even after its completion, people continued to carve Buddhas, small ones, all around this massive statue. On the cliffs beside the Giant Buddha, there are two carved stone warriors in battle robes, holding a halberd (a combined spear and battle-ax). Besides the Giant Buddha, are thousands of other carved Buddhas, making the mountain a museum of Buddhist carvings. Han Dynasty cliff tombs have also been found at the site and there is an onsite temple and shrine dedicated to Hai Tong near the Buddha. Mortuary artifacts have been found here as well making this area particularly important for archaeologists. The site attracts millions of people every year, including Buddhist pilgrims, making it something of a sacred destination and an ancient wonder of the world.
After that, transfer you to the airport and you fly back to Xian or other destination. And your tour ends.
Price Per Person in US Dollars