Day 1 Xian to Pingyao by Bullet Train
Place&Transport: Pingyao
Today's Activities: Qiao Family's Courtyard, Ancient City Wall of Pingyao, Rishengchang Exchange Shop
Accommondation: N/A
Meal: N/A
Upon arrival in Pingyao, our local Pingyao tour guide will meet your at the exit of the Pingyao train station with a welcome signage "Pingyao Private Tour". And your tour start with Qiao Family Courtyard. Qiao Family Compound is 42 km away from Pingyao Ancient City. With Chinese classical architectural designs and exquisite decorations, it is representative of Chinese northern folk residences. This family compound shows not only the fortune and prosperity of the Qiao family, but also the folk customs and culture of Shanxi Province in the period.

Highlights: The whole complex looks like double Chinese characters "?" standing together from a bird-eye view. "?" in Chinese means joy and happiness. The complex was built in such a structure to express a good wish. In the Qiao Family Compound, wood carvings, brick carvings, stone carvings, murals and wall sculptures with distinctive characteristics. Over 140 chimneys each has different features and decorations. On the underside of the eaves, there are murals telling about folktales. The courtyard has been featured in many famous Chinese movies and TV series, including the well-known film "Raise the Red Lantern." This internationally-acclaimed film fully demonstrates the house's character.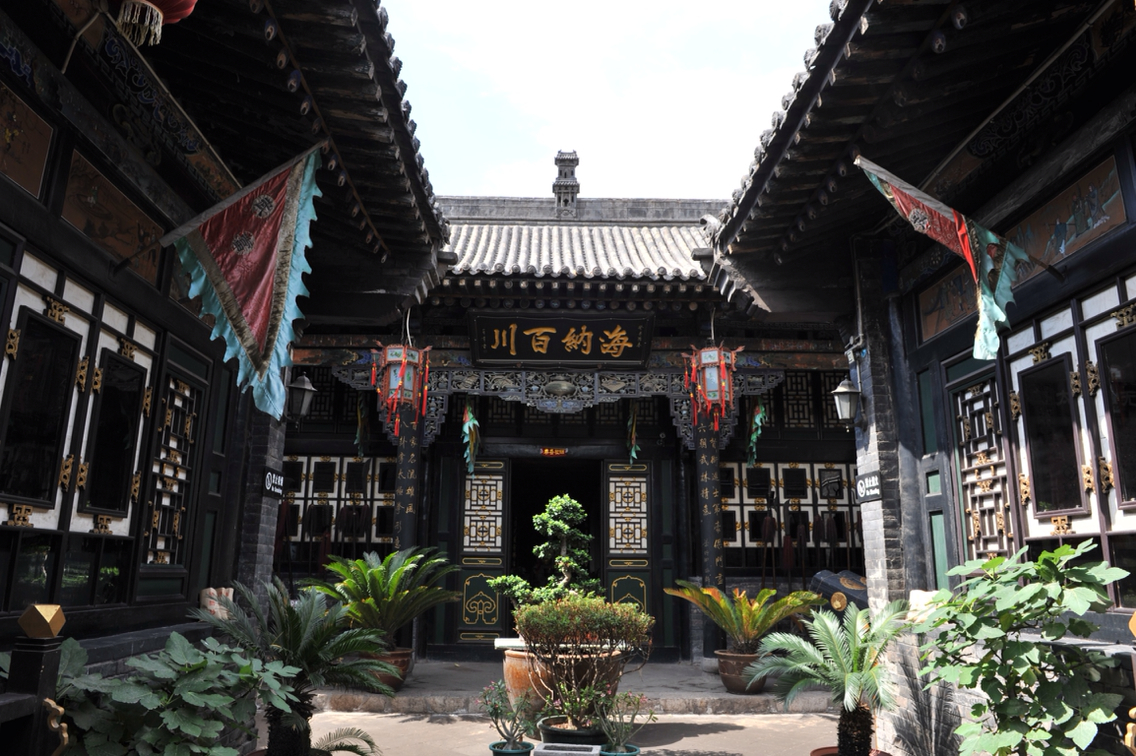 Lunch will be arranged at a local Chinese restaurant neary by Qiao Family Courtyard. Our tour guide will give you good recommendations on spot, feel free to tell your requirements.
In the afternoon, continue your tour to Ancient City Wall of Pingyao. The ancient wall was first built in about 2,700 years ago was expanded in the Ming Dynasty. It was the most well-preserved wall among the ancient historical and cultural cities in China. This City Wall in Pingyao is square, 10 meters high, 5 meters wide, and 5.4 kilometers in circumference. A bird's-eye view of the city, the wall looks like a turtle, hence the name 'Turtle City'.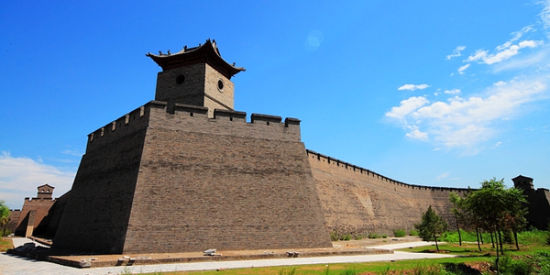 Move on to Rishengchang Exchange Shop. It's considered the first draft bank in China's history, was founded during the Qing Dynasty (1823). In the nineteenth century, at its peak, it controlled almost half of the Chinese economy and its branches were widespread throughout China's big urban and capital, Beijing. And in some western and southeastern countries, Rishengchang also owned its branches and offices. A famous Chinese writer named Yu Qiuyu has once stated that Rishengchang is the "rural grandfather" of all the modern Chinese banks. The exchange shop is now a museum and in 2006 was included on the List of Major National Historical and Cultural Sites (6-484).
In 1824, Rishengchang set up a branch in Taiyuan. The main business was cheques or drafts which called the "tickets" in Chinese. The secrecy of the production and writing of the "tickets" had very strict request and were never allowed to make mistakes. At that time, Taiyuan was the base camp of Shanxi businessmen's distribution and maintenance of goods.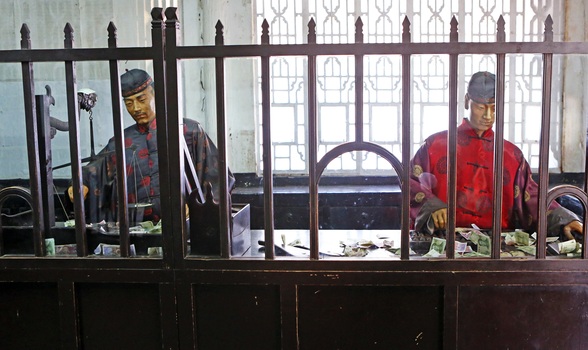 After finished Rishengchang Exchange Shop, drive you to your hotel in Pingyao downtown.
Day 2 Pingyao
Place&Transport: Pingyao
Today's Activities: Wang Family's Courtyard, Zhangbi Ancient Village
Accommondation: N/A
Meal: N/A
In the morning, our tour guide will meet you at your hotel lobby in Pingyao downtown and you will transferred to Wang's Family Courtyard. It takes around 1 hour by driving for one way.
Wang's Family Courtyard was the mansion of one of the richest families and became more and more wealthy and powerful in the Qing Dynasty, thus they built this compound to protect and show off their wealth. The compound occupies a total area of 25 hectares (62 acres), which includes 123 courtyards and 1,118 rooms. It is a masterpiece of Oriental domestic architecture, has a magnificent scale, with five alleys, five forts, and five ancestral temples. The architectural complex at Hongmenbao called "Museum of the Wang Family", there are only three parts open to the public, but stroll around the house to see ornate sculptures of stone, wood, and brick everywhere, and well-preserved antiques to experience the luxurious life of the Wang Family.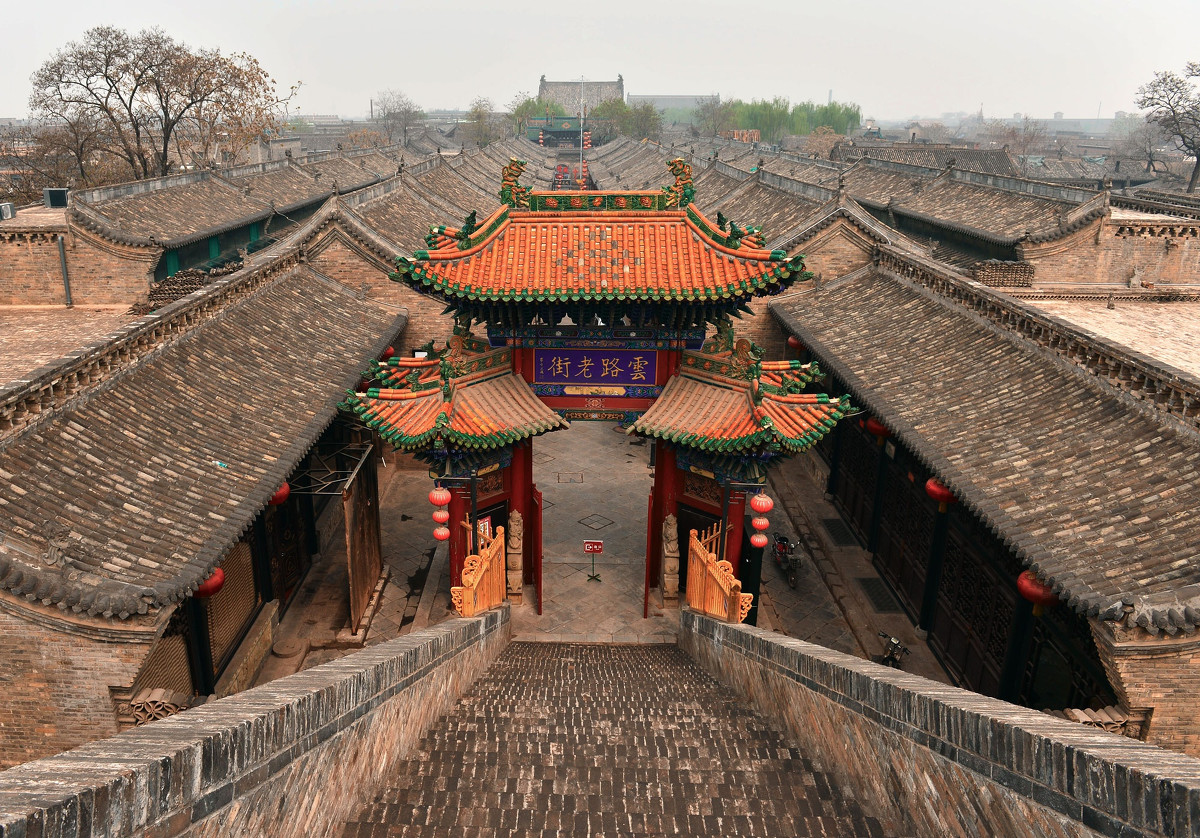 Enjoy lunch at a local Chinese restaurant with authentic dishes.
In the afternoon, continue your tour to Zhangbi Ancient Castle. Zhangbi Ancient Castle is a well-preserved pocket castle combining military, inhabitancy, production and religion, it has profound history with multi-ethnic cultures and inhabitants of dozens of family surnames. The ancient castle boasts a good deal of cultural relics and historic sites of great values for both academic research and tourism. Here are other preserved ancient architecture, such as Guan Yu Temple, Lv Dongbin Temple, Erlang Temple, Emperor Zhenwu Temple, Xinglong Temple, and so forth.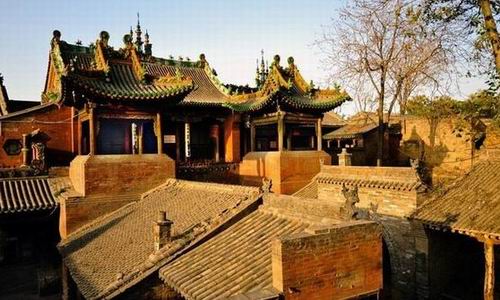 After the tour of Zhangbi Village, drive you back to your hotel in Pingyao downtown.
Day 3 Pingyao
Place&Transport: Pingyao
Today's Activities: Armed Escort Company Museum, County Government Office, Ming and Qing Street
Accommondation: N/A
Meal: N/A
After breakfast, our local tour guide will meet you at your hotel lobby on time.
Today your first stop is Armed Escort Company Museum. It offers an eye-opening insight into the significant role played by armed escorts in promoting commerce. The economic boom under the two dynasties meant a lot of cash moving from one area to the next. In order to thwart thieving hands, Pingyao's ever-resourceful and pragmatic merchants left their cash cows in the professional hands of security escorts.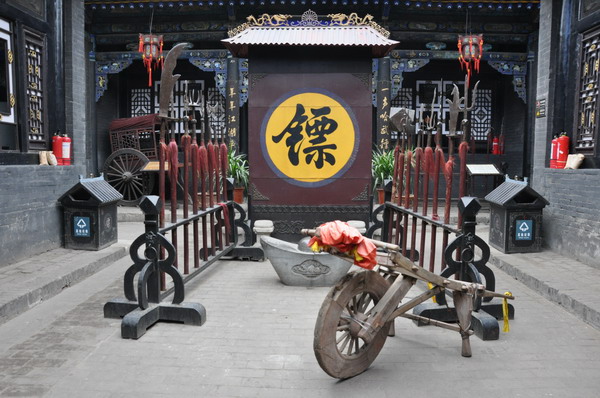 After finished Armed Escort Company Museum, move on to County Government Office. According to historical records, it was originally built in Yuan Dynasty (1271-1368), then renovated in 1370, giving it a history of more than 600 years. County Goverment Office is one of four classical county government complexes in China that have been preserved, and the biggest of its kind. There are front rooms for offices, back rooms for living quarters, with those to the left for civil servants and those to the right for members of the military.
Highlights: In the county government office, visitors can see the county magistrate judging cases and handling official affairs every day. They can also see an official standing by the magistrate, recording files in the same way as in ancient times. Such a vivid performance will give tourists a sense of transcending time and space.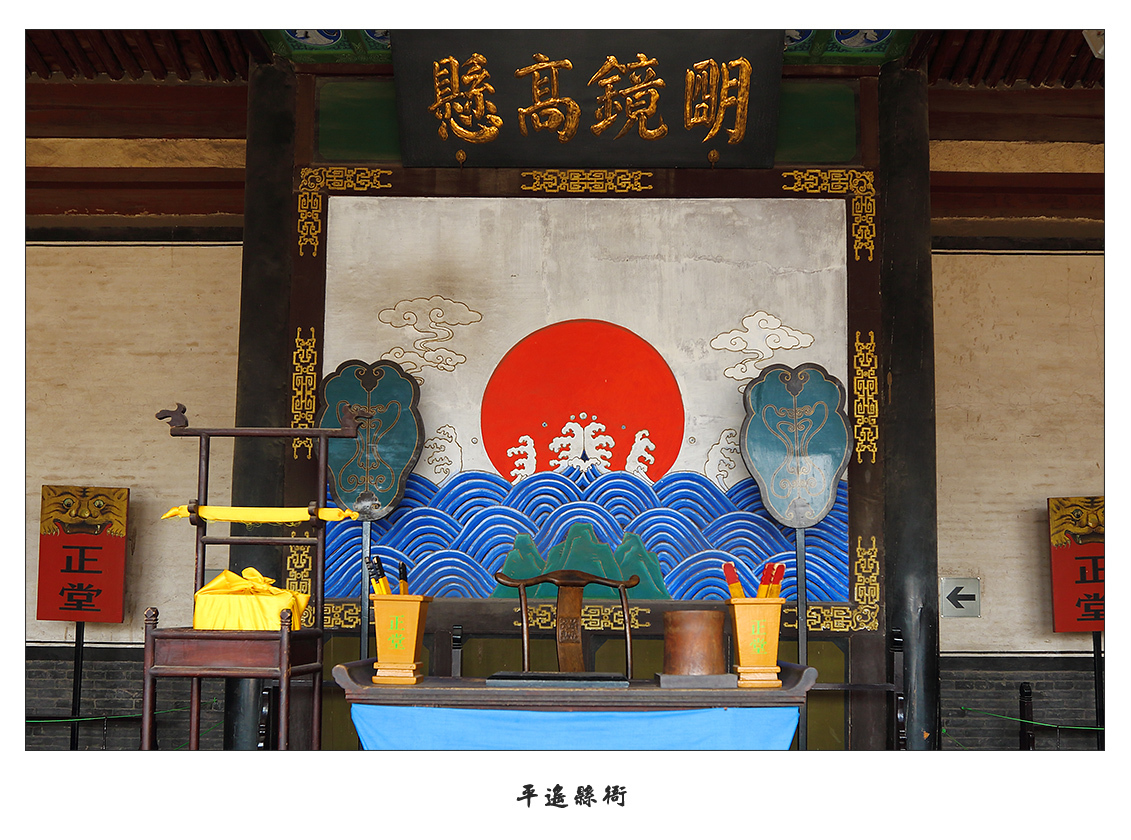 Have lunch a local Chinese restaurant, our guide will give you good recommendations on spot.
Continue your tour to Ming and Qing Street. Known as the "Wall Street of China" in the ancient times, Ming-Qing Street runs around 750 meters and is home to about 100 shops and local houses. This street is not very wide, but is an ideal place for who want to go shopping or eat food. The shops on the street are very nicely arranged on the sides. Built from bricks and stones, the shops manifest the Ming and Qing architectural designs. you will not only be held back by its awesome air of ethnicity complete with Chinese red lanterns in front of each establishment, but also by the waft of local gastronomy, which you just cannot miss.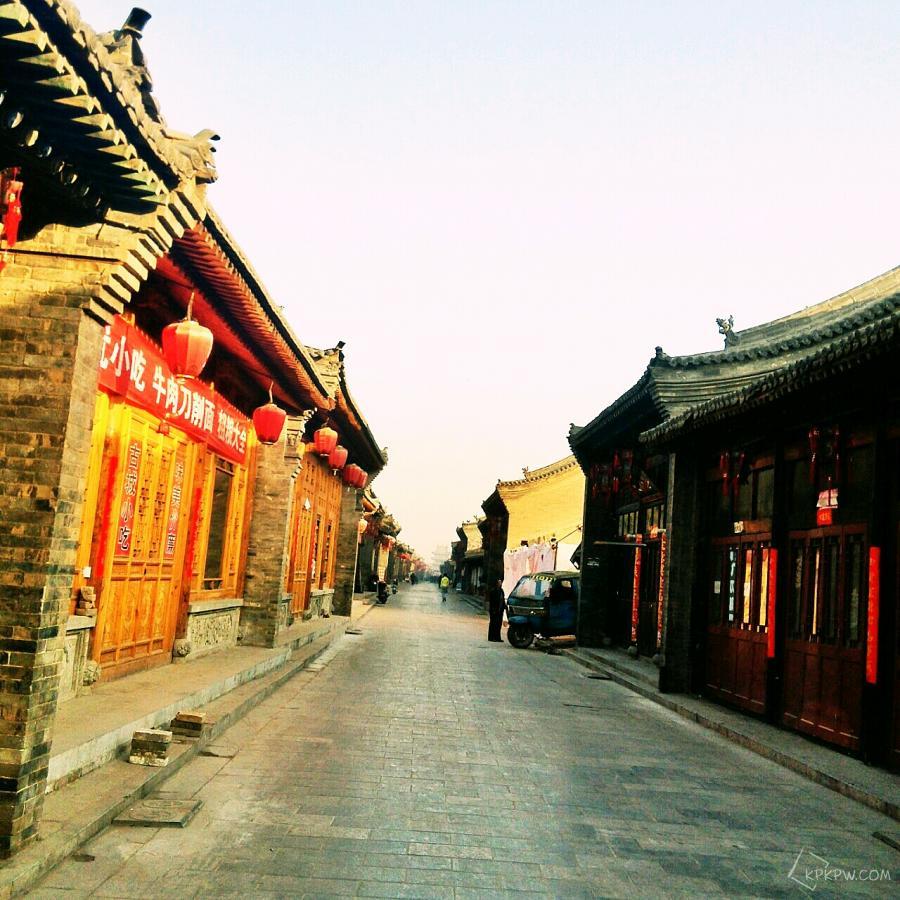 After sightseeing, our tour guide and driver will drive you to Pingyao train station.
There are some useful Tips for you to purchase train ticket between Pingyao and Xi'an
From Xi'an to Pingyao:
Option 1: D2501 Xi'an North Station to Pingyao Ancient Town Station: Depart at 07:33AM and arrive at 10:42AM
From Pingyao to Xi'an
Option 1: D2527 Depart at 17:59 from Pingyao Ancient Town Station and arrive at Xi'an North Station at 20:59
Note:
1. You can ask your hotel help you book it or you can book it online by yourself. (Ctrip.com)
2. Plz book the train ticket in advance in case sold out, especially on weekend or Chinese public holiday.
Optional Service:
1. Private One Way Transfer From Xian downtown hotel to Xian train station: 51USD
2. Private One Way Transfer From Xian train station to Xian downtown hotel: 51USD
3. Round Way Xian Pingyao "D" Train Tickets: 50USD for 2nd class train ticket
Above service is for your references, the 3 days Pingyao tour from Xian is 100% flexible and customizable, feel free to let us know your requirement.
Price Per Person in US Dollars