Summary
The Huxian painters excelled in the portrayal of local and national heroes and deep-space landscapes for propaganda purposes; and a strong geometric organisation and repeated patterns, for decorative purposes. Their highly political paintings provided idyllic slices of the good life in the rural areas, and were peopled with happy and enthusiastic peasants engaged in agriculture, political meetings and study sessions.
'Peasant Art' in Huxian did not start or end with the Cultural Revolution. In 1958, professional artists were sent to Huxian and many other provinces to train peasants in making of wall paintings in praise of the Great Leap Forward. Around 1963, peasant painters were playing an important role in the Socialist Education Movement in Huxian. In 1966, the Huxian peasant painters already were promoted nation-wide for a brief time. After 1976, Huxian peasant painters contributed to the campaign against the Gang of Four. Gradually, the focus shifted away from policital themes to more decorative, stylized 'folk art', produced for the private market, both national and international.
Tour Itinerary
Place&Transport: Xian
Today's Activities: Huxian Peasant Painting, Local Family Visit, Visit Local School
Accommondation: N/A
Meal: N/A
Your local private tour guide will happy to greet you at your hotel lobby in Xian or Xian train station with a private signage "Xian Private Tour", and then starts your Private Full-Day Tour of Huxian with Peasant Painting.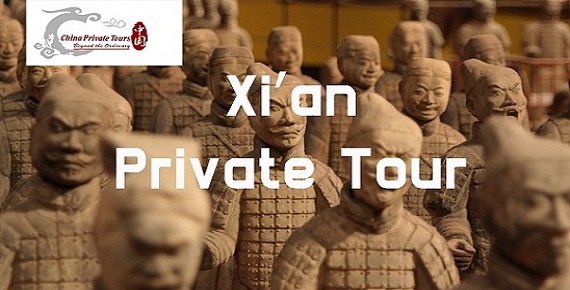 Our Xian Pick Up Sign "Xian Private Tour"
Firstly, drive you from your hotel to Donghan village in Huxian county. Huxian County in Xian is well known as the hometown of peasant painting and the country culture. In the past years with effort of local government and villagers, Huxian County is increasingly matured as a country culture resort. Many tourist groups interested in folk culture choose to visit Huxian County for half to one day. In Huxian County tourists could appreciate peasant paintings exhibition, learning paper cutting.
By sightseeing of the colorful peasant paintings, gaining insight into the daily lives of local people through them.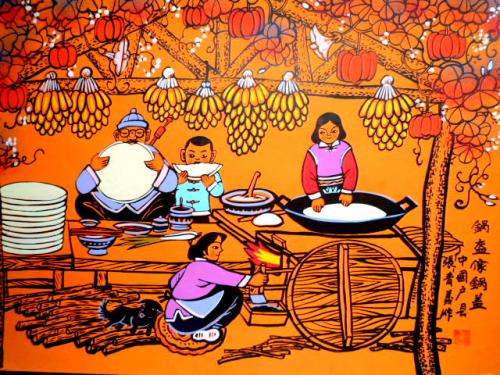 Next, participate in a class that teaches you how to paint in the vivid style and create intricate paper cuttings.
After your class, a visit to local primary school, tourists will see the current situation of local school and communicate with pupils. Surrounding the school is the pieces of farmland which is grown with wheat from Mid October to Early June, and from late June to Early October the field may be either bared or grown with corn. In different seasons tourists will see different scenery. Not far from the school are villages. The rows of farmer houses look not neat from afar. And in the houses lived those peasant artists. In busy farming period they work in the field to grow corns for material life and in free farming season they hold painting brush instead of farm tools in hand to create spirit treasure.
At the end of the tour, return to your hotel in Xi'an.
Price Per Person in US Dollars