Summary
Xi'an, the capital of Shaanxi Province, is one of the oldest cities in China as well as the oldest of the Four Great Ancient Capitals, having held the position under several of the most important dynasties in Chinese history, including Western Zhou, Qin, Western Han, Sui, and Tang. Xi'an is the starting point of the Silk Road and home to the Terracotta Army of Emperor Qin Shi Huang. Known as the leading city of China's Western Development Drive Program since 1990s, Xian is an important economic, cultural, industrial and educational center of the central-northwest region, providing visitors with modern and convenient facilities.
Tour Itinerary
Place&Transport: Xi'an
Today's Activities: Terracotta Warriors and Horses Museum, Banpo Neolithic Village Museum
Accommondation: N/A
Meal: N/A
In the morning, our Xi'an tour guide will pick you up at your hotel lobby or Xi'an train station, you will find a welcome signage "Xi'an Private Tour". Then your full day tour in Xi'an starts.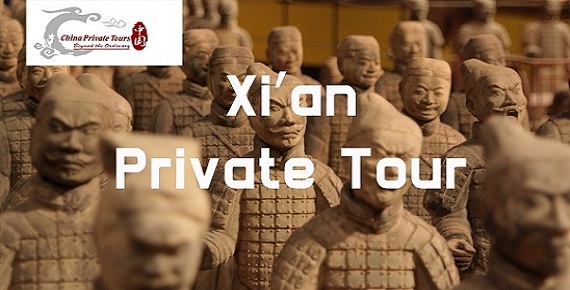 Our pick up sign "Xi'an Private Tour"
First, you will visit Terra-cotta Warriors and Horses Museum, Terra-cotta Warriors and Horses:Known as "the eighth Wonders of the world", the museum shows a surprisingly high level in sculpture which is listed as the most significant discovery of the 20th century. Up to now, there has discovered a total of 179 accompanying burial pits of different connotations and various shapes in Qinshihuang's Mausoleum area. The discovery of these pits has provided all important significance in the research of the burial system of the Qinshihuang's Mausoleum, the characteristics structures and characteristics of the burial pits. However. What makes people feel amazing is that of all the burial pits, none has been found survived from being burnt down.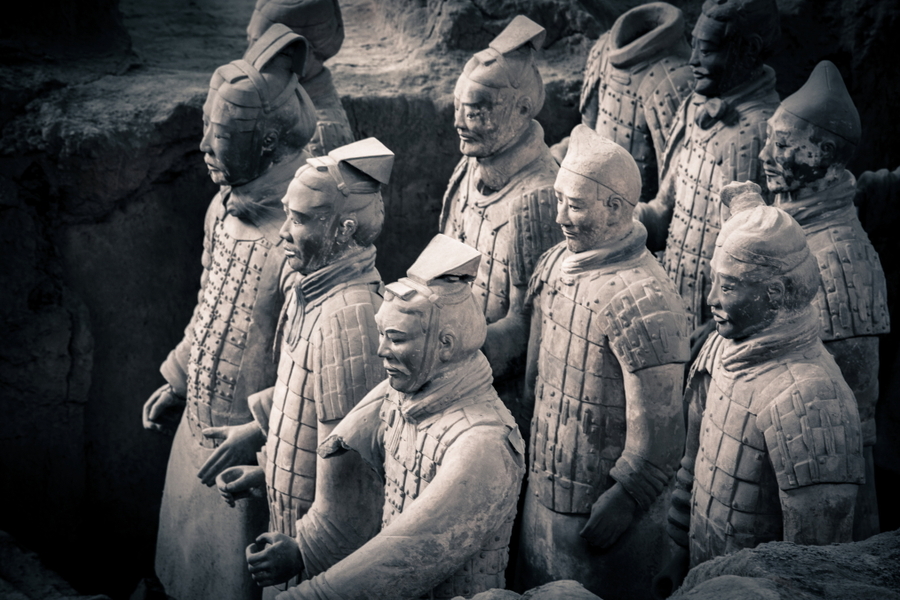 Have lunch at a local Chinese restaurant, if you are a vegan or have other requirements, feel free to let your tour guide know, your tour guide will be willing to give you good recommendations on spot.
In the afternoon, continue your tour to Banpo Neolithic Village Museum is the first prehistoric excavation site museum in China. It was named after the first discovery of this civilization in Yangzshuo. It is a typical settlement of matrilinear clan commune of Neolithic Period. People used to live here and used tools made of wood and stone to find food. Women, the crucial labor force, were responsible for making pottery, spinning, and raising the family, while men fished. As the precious cultural heritage in China, it plays an important role in researching the history of primitive society of China. It has several reconstructed houses designed to resemble the Neolithic settlement.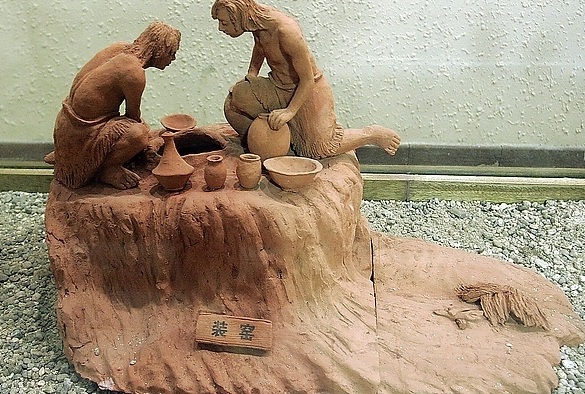 Banpo Culture
Banpo Culture can be dates back around 6,000 years ago (5000-3000 BC). Banpo is an archaeological site discovered in 1953. It contains the remains of several well organized Neolithic settlements carbon dated to 5600–6700 years ago. At that time, people live there, the houses were circular, built of mud and wood with overhanging thatched roofs, the houses were supported by timber poles, many of which were semisubterranean with the floor typically 1 meter below the ground surface. They sat on low foundations. There appear to be communal burial areas.
It's the type site associated with Yangshao Culture. Archaeological sites with similarities to the first phase at Banpo are considered to be part of the "Banpo phase" of the Yangshao culture.
Drive you back to your hotel in Xi'an downtown or Xi'an train station and your tour of Xi'an Culture ends.
Price Per Person in US Dollars