Summary
DAY 1 Arrive in Xian: Shaanxi History Museum, Big Wild Goose Pagoda, Muslim Quarter, Bell Tower
DAY 2 Xian: Terracotta Warriors, Xian Ancient City Wall
DAY 3 Xian--Luoyang By Bullet Train: Arrive in Luoyang, Shaolin Temple
DAY 4 Luoyang Departure: Longmen Grottoes, Luoyang Museum, White Horse Temple
Day 1 Arrive in Xian
Place&Transport: Xi'an
Today's Activities: Shaanxi Provincial History Museum, Big Goose Pagoda, Muslim Quarter, Bell Tower
Accommondation: Three stars or Four stars in Xi'an (Can be customized)
Meal: N/A
In the morning, our local Xi'an tour guide will pick you up at the exit of Xi'an train station or your hotel lobby in Xi'an, you will find a welcome signage "Xi'an Private Tour". Your Xian Luoyang tour includes the following attractions and activities.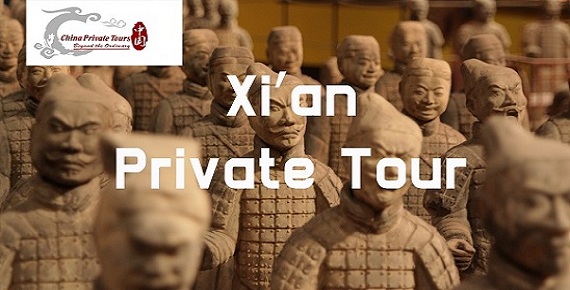 Our Xi'an pick up sign "Xi'an Private Tour"
Firstly, drive you to Shaanxi Provincial History Museum, Shaanxi History Museum is located to the northwest of the Giant Wild Goose Pagoda, which is one of the four largest museum with modern facilities in China. It was regarded as "the pearl of ancient dynasties and house of Chinese treasures" where reflect over one thousand years of Chinese history, the splendid culture and people life in ancient times. The exhibition space is divided into an introductory hall, permanent exhibitions, special exhibitions, and temporary exhibitions, as well as one that has been named the National Painting Hall. It not only show the span of culture in ancient Shaanxi, but also show the highest level of cultural development of China's social economy.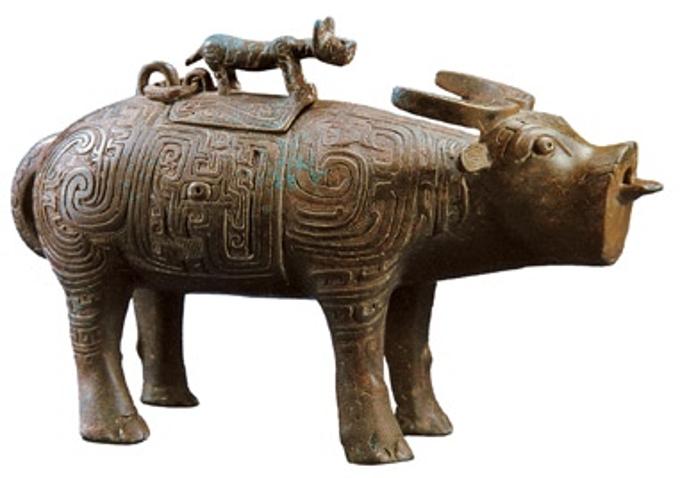 After that visit the Big Wild Goose Pagoda. Big Goose Pagoda is a Buddhist pagoda located in southern Xi'an, one of the oldest structures in China. The pagoda is an architectural marvel, built with layers of bricks without any cement. The seams between each layer of bricks and the "prisms" on each side of the pagoda are clearly visible. The grand body of the pagoda with its solemn appearance, simple style and high structure, is indeed a good example of Chinese traditional architecture.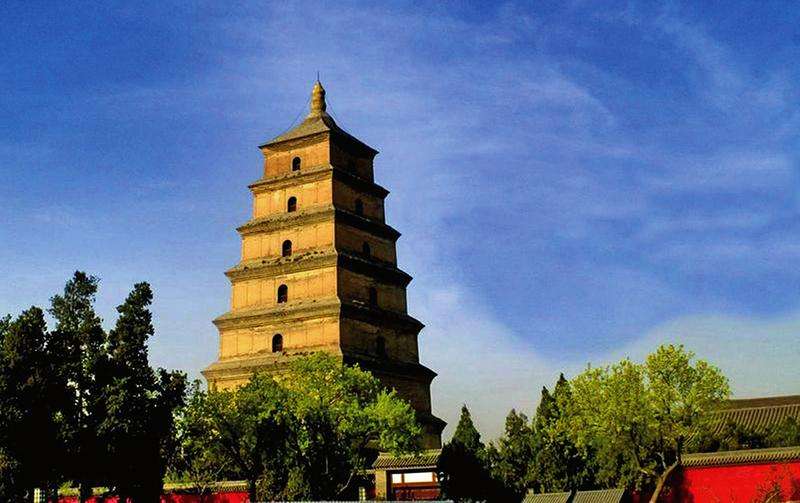 Later, head for the Muslim Quarter.Muslim Quarter is the most famous food street in Xian. It consists of Islamic food area, ethnic group shopping center, Great mosque and living area of Hui people. The food in the street is of north and west flavor, in which crude pancake in mutton soup, cold rice noodles, Chinese hamburger, Qishan noodles are famous Shaanxi food. Besides, there are other local flavors: Xi'an small cakes, Shaanxi pasta, Rice cake, etc. And in the street, most are beef and mutton products, in which the roast beef is especially delicious.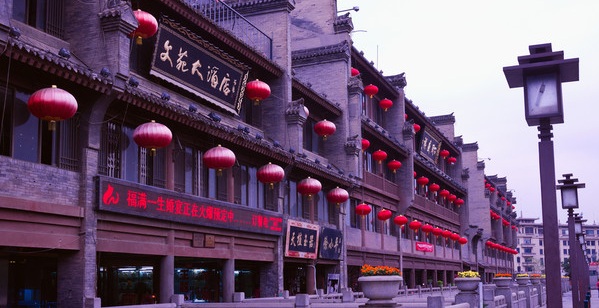 The last stop for today is the Bell Tower, Which located in south east of the Drum Tower. In Chinese history from Ming Dynasty, each city had a bell tower and a drum tower. The bell was sounded at dawn and the drum at dusk each day in ancient time, a means of telling time. Xian was not exception. Atop the Bell Tower you will have a panoramic view of the Xian City. A number of highlighted cultural relics are exhibited in Xi'an Bell Tower, including a huge bell, inscribed steles and couplets hung on the column, all of which are of high historical and cultural values.
At last, drive you back to your hotel.
Day 2 Xian
Place&Transport: Xi'an
Today's Activities: Terracotta Warriors and Horses Museums, Ancient City Wall
Accommondation: Three stars or Four stars Hotel in Xi'an (Can be customized)
Meal: N/A
After breakfast, pickup from your hotel lobby and transfer you to Terracotta Warriors directly, it takes around 50 minutes for one way.
Terracotta Warriors. The Terracotta Army is a collection of terracotta sculptures depicting the armies of Qin Shi Huang, the first Emperor of China. It is a form of funerary art buried with the emperor in 210–209 BCE and whose purpose was to protect the emperor in his afterlife. The great excavation revealed thousands of warriors and their horses - an entire army buried for safeguarding the eternity of Emperor Qinshihuang. Hence, the Qin Terra Cotta Army is now over 2,200 years old. Being the most significant archeological excavations of the 20th century and a UNESCO World Heritage Site, the Terracotta Army is no doubt a must-see for every visitor to Xian.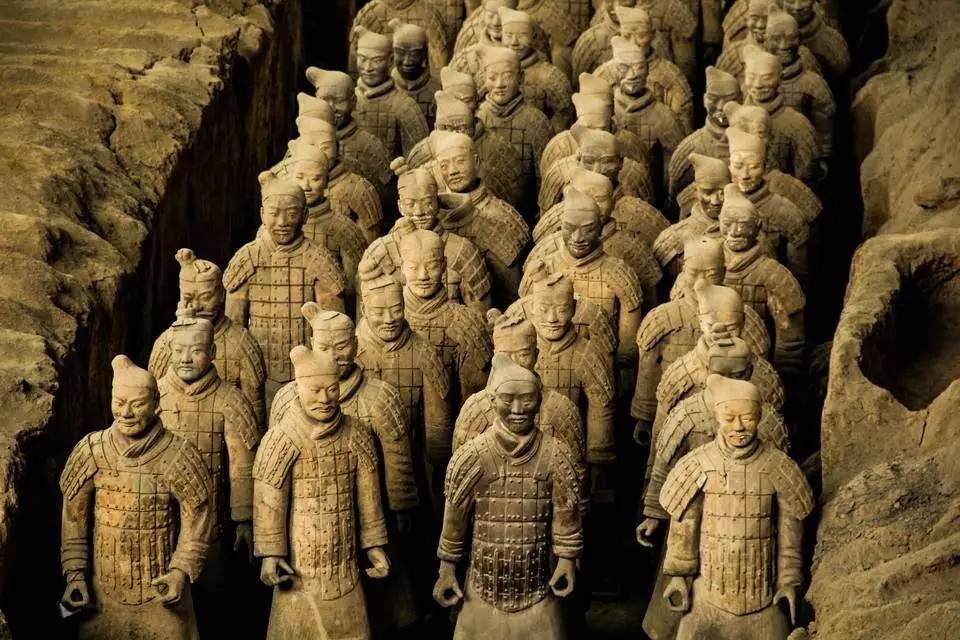 After lunch, drive you back to Xiandowntown, continue your tour to the Xian Ancient City Wall. As one of the UNESCO's world Heritage Site, Xi'an ancient city wall is one of the oldest, largest and best preserved Chinese city walls, exhibits the "complete features of the rampart architecture of feudal society". Xi'an City Wall is a heritage National Historical and Cultural Town since 1961, it is about 14km in length, 12meters in height. The current city wall is an enhancement of the old Tang Dynasty structure, as a result of the emperor's wall building campaign. Now, Ancient City Wall is one of the top attractions in Xi'an city. It takes around half day to walk around, cycling is a good choice for visitors go around and appreciate the construction in Ancient China.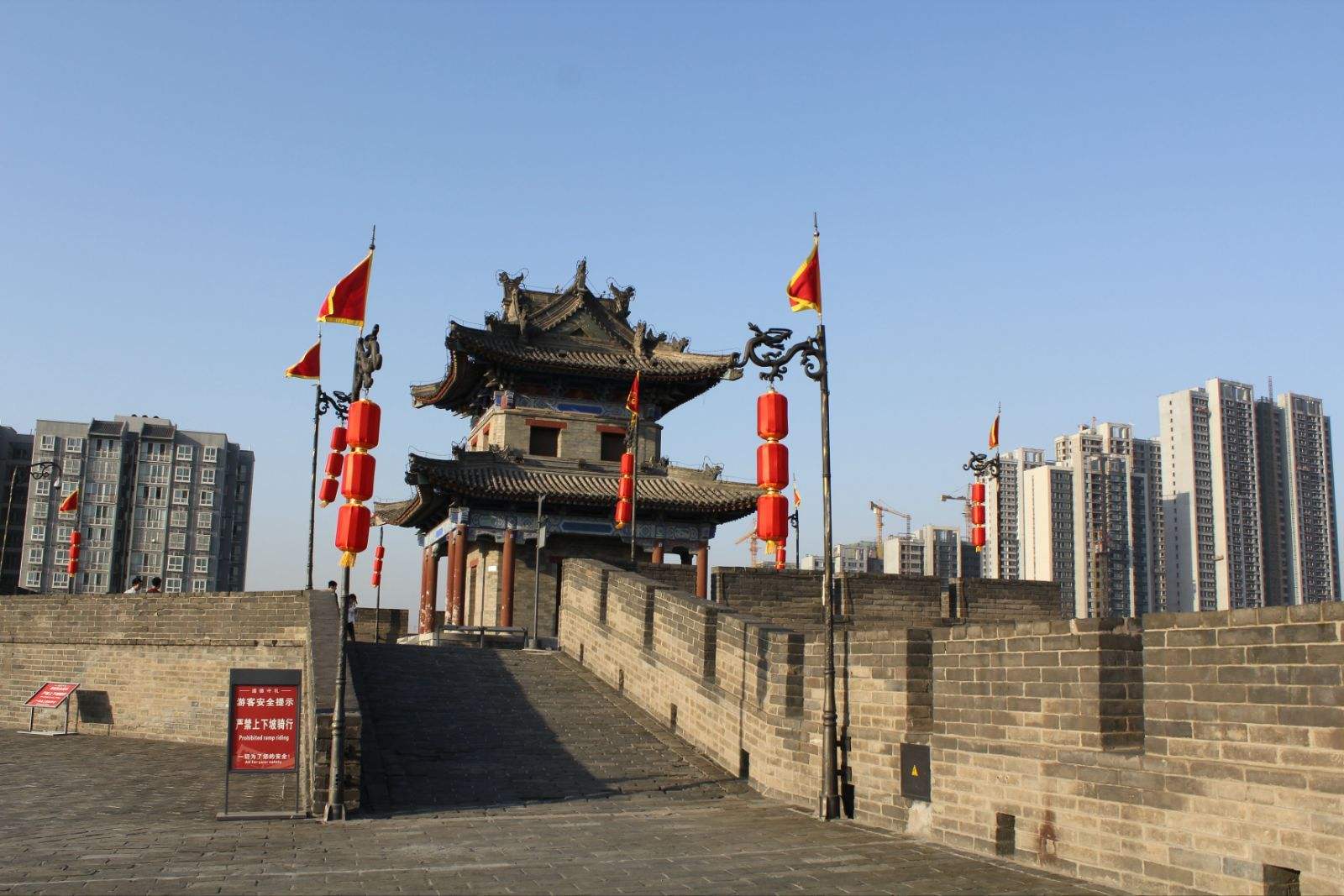 After the tour ends, drive you back to your hotel.
Day 3 Xian--Luoyang by Train
Place&Transport: Xi'an to Luoyang by train
Today's Activities: Shaolin Temple
Accommondation: Three stars or Four stars Hotel in Luoyang (Can be customized)
Meal: N/A
In the morning, your driver will meet you at your hotel lobby and drive you to Xian train station for your bullet train to Luoyang, around 1.5 hrs. Upon on your arrival, your Luoyang tour guide will pick you up at the exit of the train station. Your tour in Luoyang will start directly.
Your first stop in Luoyang is the Shaolin Temple. Shaolin Temple is surrounded with forests and hills as its natural defense. Shaolin Temple is called "The Ancester Family of Chanzong". Most of the buildings in Shaolin Temple were built in Ming or Qing dynasty, the whole temple is about 30 thousand square meters.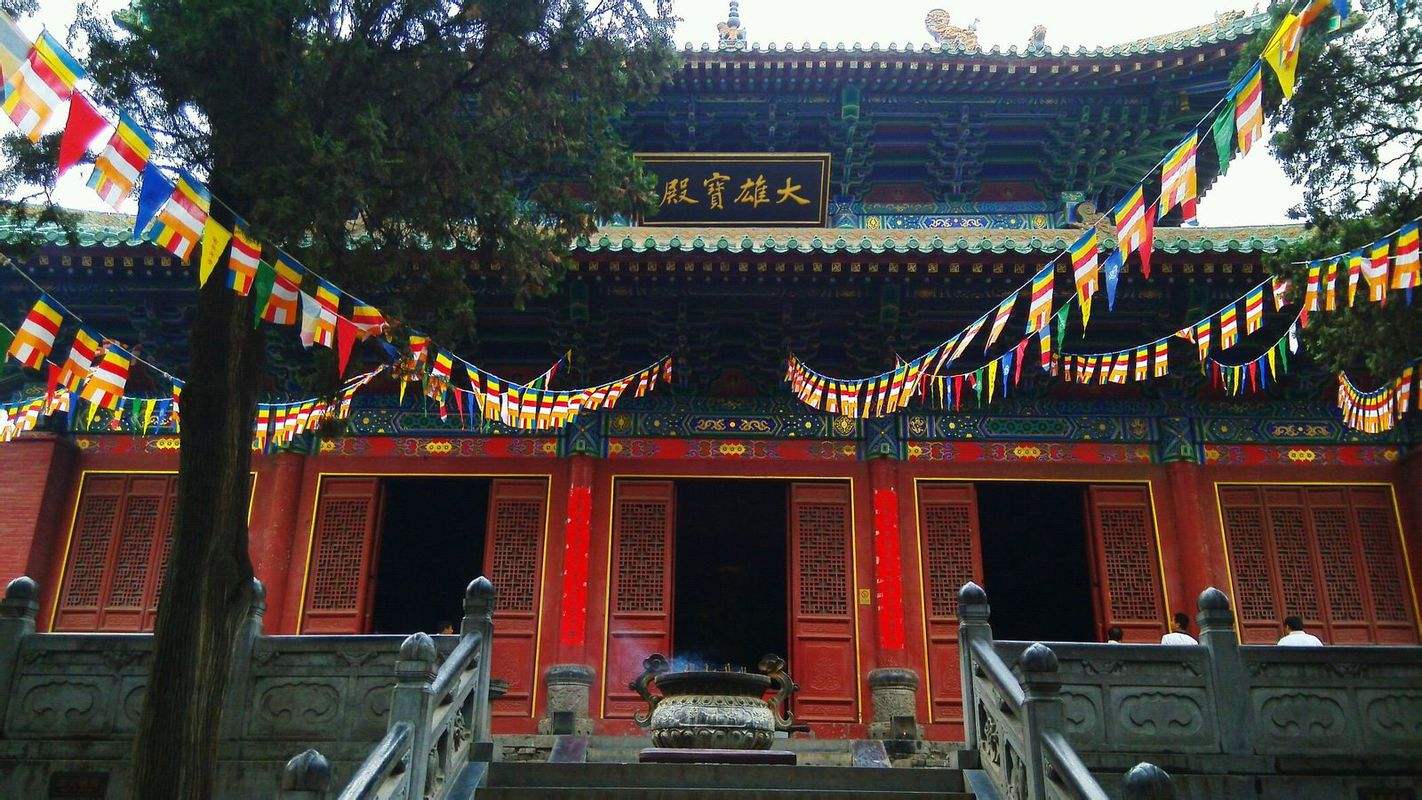 The Buddha palace in the temple is amazing, there are colorful paintings on east, west and north wall and they were painted in Ming dynasty. The famous buildings in the temple like Mountain door, Fangzhang room, Damo ting, White coloth palace, Dizang palace, Tianwang palace, Chuzu temple, Damo cave, Erzu temple, Faru tower, Tongguang tower were built in tang dynasty, Fahua tower were built in Wudai dynasty and Yuangong tower were built in Yuan dynasty.
Shaolin Kungfu refers to the traditional cultural system that has formed in the particular Buddhist cultural environment in Shaolin Temple of Songshan Mountain over long history. It is based on a belief in the supernatural power of Buddhism and fully reflects the wisdom of Chan Buddhism. The martial arts practiced by monks in the Shaolin Temple are its major form of expression. It encompasses complete technical and theoretical system, with martial arts and techniques as its major form of expression, and Buddhism belief and Chan wisdom as the cultural connotation.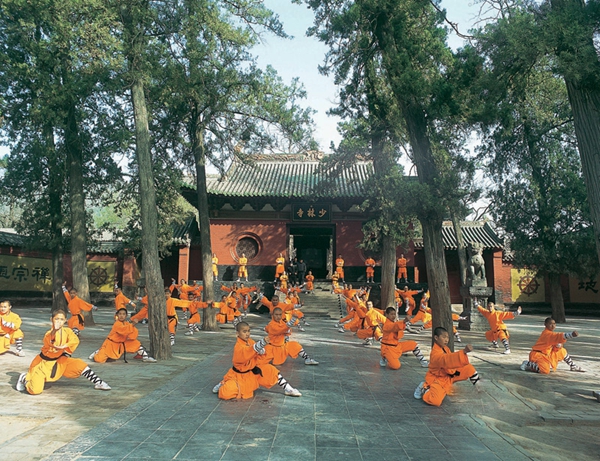 After finised Shaolin Temple, drive you to your hotel in Luoyang and you can have a rest.
Day 4 Luoyang Departure
Place&Transport: Luoyang
Today's Activities: Longmen Grottoes, Luoyang Museum, White Horse Temple
Accommondation: N/A
Meal: N/A
In the morning, pick you up at the hotel lobby. Today, your first destination is Longmen Grottoes. As Mount Xiang (east) and Mount Longmen (west) face off here and the Yi River flows between the mountains from south to north, it looks like a natural door and was called "Yijue" in ancient times. People began to call it "Longmen" after Luoyang was established during the Sui Dynasty because the city gate of Luoyang was facing the "Yijue." The Longmen Grottoes cover the one-kilometer-long precipices on the both sides of Yi River.
The Longmen Grottoes along with the Mogao Grottoes in Dunhuang in Gansu Province, as well as the Yungang Grottoes in Datong of Shanxi Province are considered as the three treasure houses of China's ancient Buddhist grotto art and have a very high historical value and artistic value. The beautiful and wonderful workmanship of Buddhist statues in the Longmen Grottoes fully reflect the wisdom and skills of laborers in ancient China.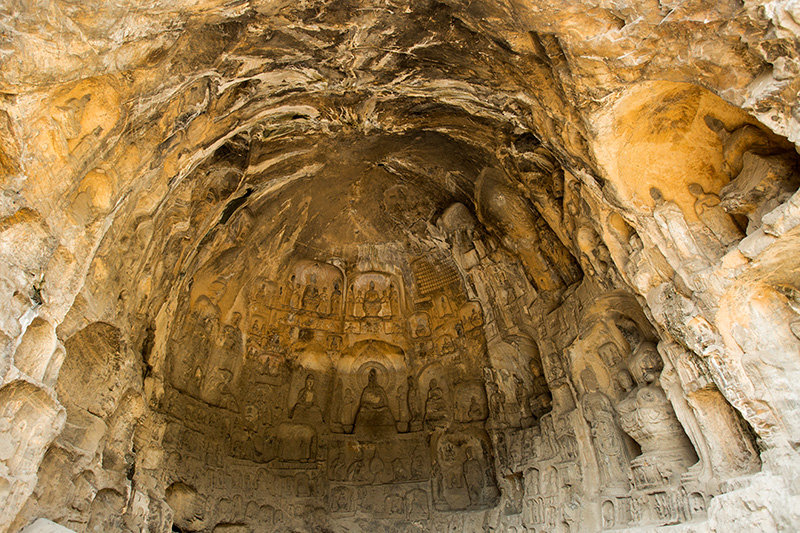 After lunch, drive you to visit the Luoyang Museum. The Luoyang Museum was first built in 1958, in Guanlin, seven kilometres (4.3 mi) south of Luoyang City. It was moved to the north side of Zhongzhou Road in 1973 near the Wangcheng Park, which, at an area of 67 hectares (170 acres), is the largest public park in Luoyang. The new museum opened on May 1, 1974.
It houses relics from excavation sites on the outskirts of Luoyang, in the city's old section. They include antiquaries from palaces and temples. These artifacts establish the historical past of Luoyang, representing elements of the ancient city of nine capitals, from Neolithic times up to 937 AD. The Luoyang Ancient Tombs Museum also contains archaeological finds, but it specializes in tombs as more than 10,000 have been found in the local area.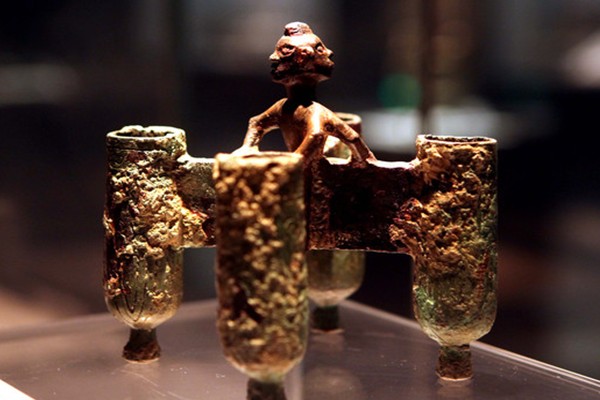 Your last destination is White Horse Temple. Its the first Buddhist Temple in China. Baima Temple has been through many changes. What we see today is a rectangular courtyard complex facing south, reconstructed during the Ming Dynasty (1368-1644). All of the halls, which house statues of Sakyamuni, Maitreya, Amitabha, the Buddha of Medicine, and various bodhisattvas, are built on the central axis following the terrain, and each hall stands higher than the one in front. The Qiyun Pagoda was built after the temple was renamed Baima Temple and is known as China's first pagoda.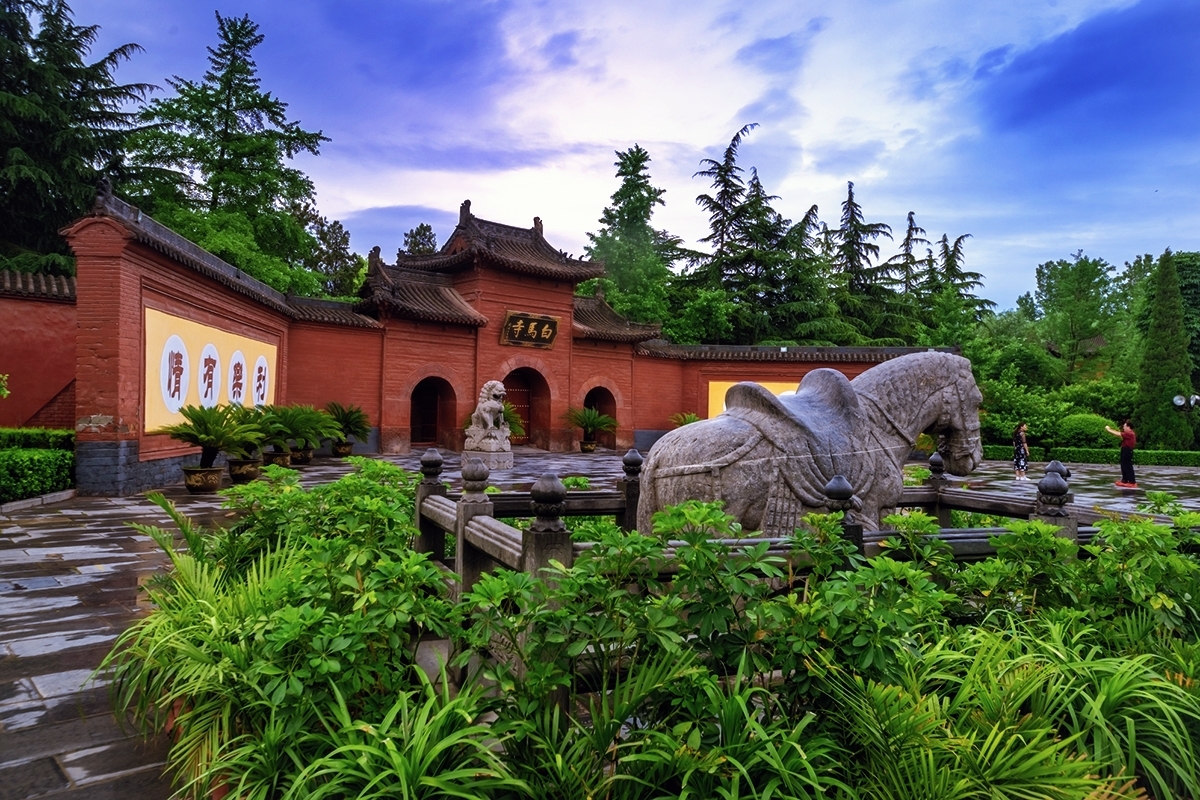 After finished the tour of Luoyang, drive you to Luoyang train tation or your hotel in Luoyang.
Xi'an to Luoyang Train Schedule
Train No.

Departs

Arrives
Distance
Duration
Seat Fares

G1911

G1914

Xi'an North

06:23

Luoyang

Longmen

08:05

380km
1h 42min
/

G1545

G1548

Xi'an North

07:20

Luoyang

Longmen

08:53

380km
1h 53min

/


G1897

G1900

Xi'an North

07:35

Luoyang

Longmen

09:08

380km
1h 33min
/

G2002

Xi'an North

08:20

Luoyang

Longmen

10:17

380km
1h 57min
/

G1893

G1896

Xi'an North

08:36

Luoyang

Longmen

10:39

380km

2h 3min

/
Luoyang to Xi'an Train Schedule
Train No.

Departs

Arrives
Distance
Duration
Seat Fares

G1281

G1284

Luoyang

Longmen

15:59




Xi'an North

17:56




380km
1h 57min
/

G1894

G1895

Luoyang

Longmen

16:49




Xi'an North

18:39




380km
1h 50min

?174

G1902

G1903

Luoyang

Longmen

17:17




Xi'an North

18:45




380km
1h 28min
?174

G1924

G1925

Luoyang

Longmen

17:27




Xi'an North

17:01




380km
1h 34min
?174


Price Per Person in US Dollars