Lanzhou City Day Tour
Place&Transport: Lanzhou
Today's Activities: Gansu Provincial Museum, Zhongshan Bridge, Lanzhou Waterwheel Garden, White Pagoda Mountain Park, Sculpture of Yellow River Mother
Accommondation: N/A
Meal: N/A
Pick up service is arranged at Lanzhou hotel lobby, you will find a welcome sign "Lanzhou Private Tour". Lanzhou is the capital city of Gansu Provincial and the major stop alongside the Ancient Silk Road. There are many places worth visiting in the city center. One day Lanzhou city highlights tour as below:

Start your tour at Gansu Provincial Museum, it is the largest and the most impressive museum in Gansu and it contains 350,000 pieces of priceless cultural relics with vivid historical and ethnic traces to them. It displays colored pottery, wood carvings, exquisite Buddhist sculptures, relics left behind by the Silk Road culture and extinct animal specimens. If you are interested in the culture and history of this area, Gansu Provincial Museum is the best place to visit.
Later, go to visit Zhongshan Bridge. It was the first bridge built over the Yellow River in China and was named Zhongshan after Dr. Sun Yat-sen, who had a big effect on the country during the later Qing Dynasty in the beginning of the 20th century. It is one of best places to enjoy the view of Yellow River in Lanzhou city. It is available for tourists walking and cycling along the bridge. You can truely admire the feats of both nature and man, represented by the Yellow River and the Iron Bridge, respectively.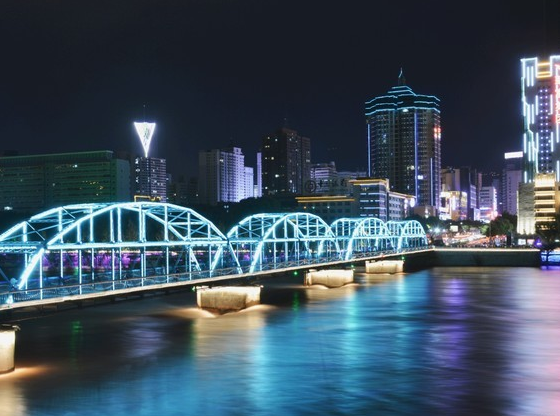 When you cross the Zhongshan Bridge, you will reach the Lanzhou Waterwheel Garden, it features the culture of the Lanzhou waterwheel, which was invented in 1556 by Duan Xu, a local official. The ancient device uses flowing or falling water to create power through paddles mounted around a wheel. It was utilized for water system of the cultivating fields along the Yellow River in antiquated Lanzhou City. A visit to the Waterwheel Garden will provide an insight into the irrigation tools of ancient times.
After lunch, our guide will take you to visit the White Pagoda Mountain Park where you could enjoy a whole view of the yellow river and the bridge. It's one of the most popular tourist attractions in Lazhou. It has long been a natural barrier of Lanzhou. White Pagoda Mountain with the Zhongshan Bridge at its foot forms a magnificent view. They are the symbol of Lanzhou City.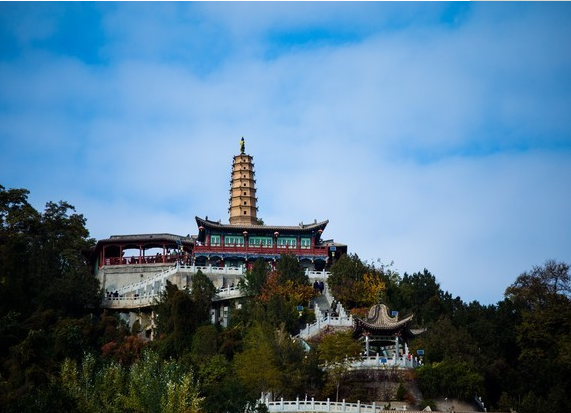 At last, you will visit the Sculpture of Yellow River Mother, it is regarded as one of the best sculptures depicting the civilization of the Yellow River in China. The whole sculpture embodies a mother and a baby. The mother, with long hair and lean body, lies on the water looking happy and kind. The sculpture connotes that the Yellow River has nourished generations of Chinese.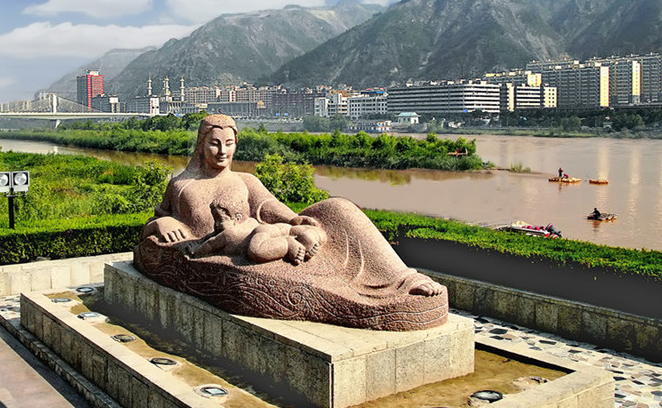 After the tour, drive you back to your hotel in Lanzhou or drop off at Lanzhou train station.

Price Per Person in US Dollars