Summary
DAY 1 Xian--Dunhuang by Flight: Dunhuang Grottoes, Dunhuang Museum
DAY 2 Dunhuang: Echoing-Sand Mountain, Camel Ride, Crescent Spring
DAY 3 Dunhuang--Jiayuguan by Private Vehicle: Jiayuguan Great Wall
DAY 4 Jiayuguan-- Xian by train: Weijin Tomb
DAY 5 Xian Departure: Big Wild Goose Pagoda, Bell Tower, Muslim Quarter
Day 1 Xian--Dunhuang by Flight
Place&Transport: Dunhuang
Today's Activities: Mogao Grottoes, Dunhuang Museum,
Accommondation: 4 stars Hotel in Dunhuang (Can be customized)
Meal: L
In the morning, our local Xi'an driver will meet you at your hotel in Xi'an with a welcome signage, and you will be transferred to Xi'an Xianyang International Airport for your flight to Dunhuang, (aroung 2.5 hours). Upon arrival, our local tour guide will pick you up at the exit of the exit of the airport with the same sign. Your tour in Dunhuang includes the following attractions and activites:
Firstly, you will be arranged at a local Chinese restaurant in Dunhuang, our Dunhuang local tour guide will give you good recommendations on spot, feel free to tell our tour guide your requirements.
After lunch, you will visit Dunhuang Mogao Grottoes. Mogao Grottoes also named Mogao Cave, Dunhuang Caves, are a network of Buddhist cave temples in China. This site is located near the city of Dunhuang in the northwestern Chinese province of Gansu where in an oasis on a strategic point of the ancient Silk Road. The Mogao Grottoes serve as a testimony to the high level of sophistication that was achieved by Dunhuang during its heyday. The Mogao Grottoes are famed for their statues and wall paintings, and it is best known for its showcase of a thousand years of Buddhist art. According to one source, the Mogao Grottoes have been described as "the largest, most richly endowed, and longest used treasure house of Buddhist art in the world". It's said to have been visited by pilgrims even after its abandonment, it gained international interest in 1900. It was during this year that a Taoist priest by the name of Wang Yuanlu made an amazing discovery by accident.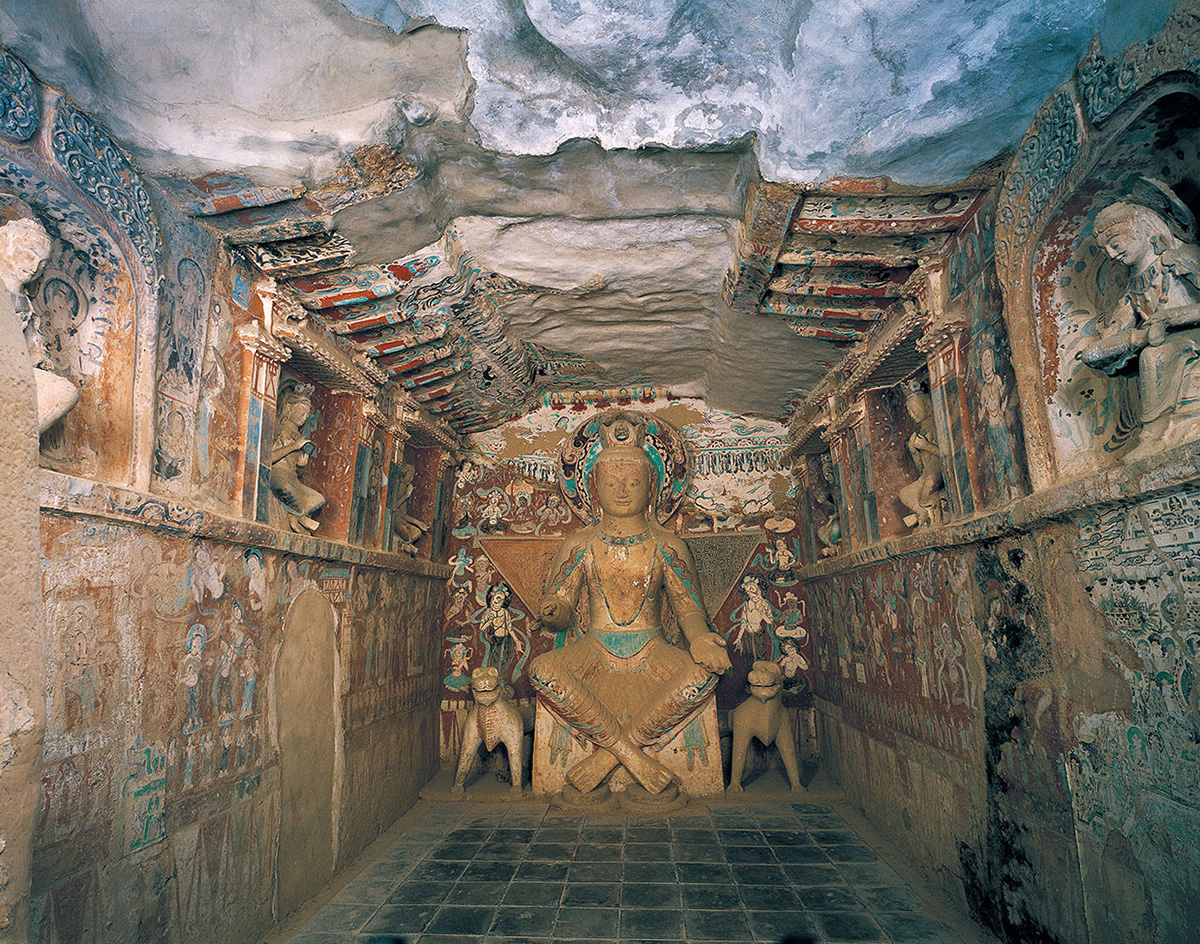 Next, you will go to Dunhuang Museum. The Museum has a rich collection on the history and culture of this region, a group of carved figures depicting people leading their camels as they travel along the Silk Road stands in front of the museum. Dunhuang's profound culture, are main theme of the third section, including some exquisite silk floret brocade and bamboo slips used for writing along with iron and bronze tools and weapons. The Dunhuang Museum showcases objects such as silk, brocade, satin, muslin and other types of fabrics that were traded on the Silk Road.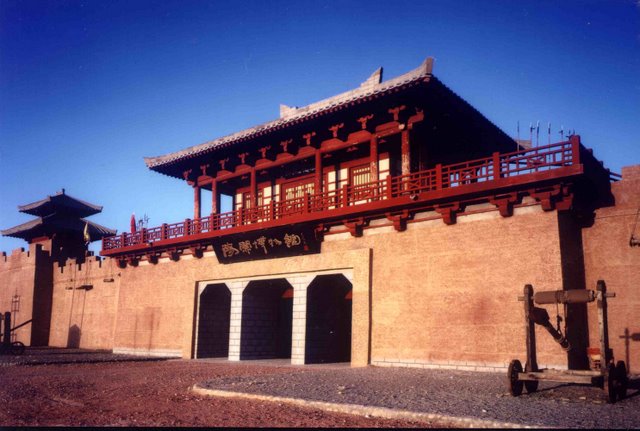 Drive you to your hotel and today your tour end.
Day 2 Dunhuang
Place&Transport: Dunhuang
Today's Activities: Camel Ride, Echoing-Sand Mountain, Crescent Spring
Accommondation: 4 stars Hotel in Dunhuang (Can be customized)
Meal: L
After breakfast, our Dunhuang local tour guide will meet you at your hotel lobby on time.
Firstly, you will ride a camel to Crescent Spring along the Echoing-Sand Dune to see the large desert area as well as its famous spring. Echoing-Sand Mountain also named sand dunes of Mingsha, offers best picture-book desert scenery, however, the climb to the top of the dunes is sweaty work, but the dramatic view back across the rolling desert sands towards the oasis makes the effort worthwhile. Rode a camel is the best choice. "Rumbling sands" - a sound like thunder or a drum-roll as the wind sweeps across them. When you slide down along the sands, the thunder-like sound is really fantastic!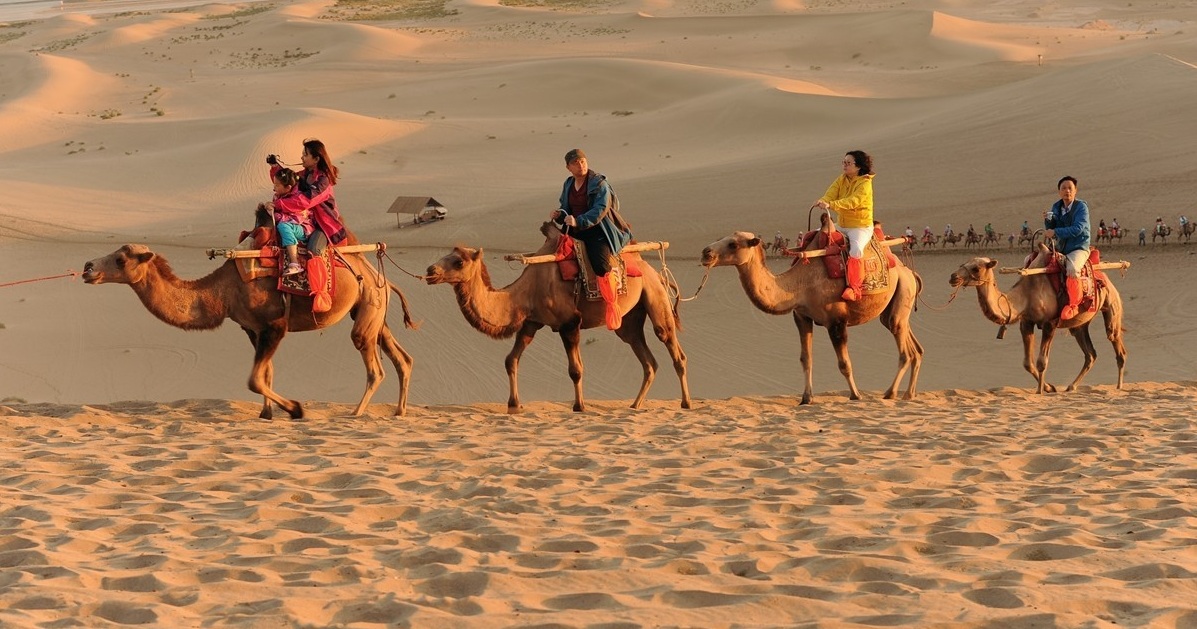 Crescent Spring or Yueya Spring can be considered a natural wonder of the Gobi Desert. Just as its name implies, the lake appears like a crescent moon and with its crystal clear water, resembles a turquoise or pearl inlaid in the vast desert. Visitors are able to witness the variable scenes of the lake from early sunrise to sunset; such as the soft glow of sunrise and the smooth mirror image at dusk. It is during the latter time that the lake reflects the rosy clouds and golden dunes of the surrounding.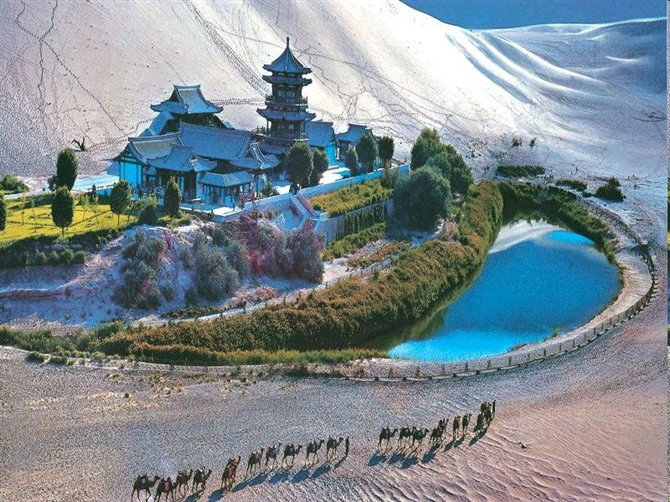 After the tour ends, drive you back to your hotel.
Day 3 Dunhuang-Jiayuguan
Place&Transport: Jiayuguan
Today's Activities: Jiayuguan Great Wall
Accommondation: 4 stars Hotel in Jiayuguan (Can be customized)
Meal: L
Today, our local tour guide will meet you at your hotel lobby on time and you will be transferred to Jiayuguan.
Once you arrived, your guide will take you to Jiayuguan Great Wall. You must have heard of or even already visited the Great Wall of China - a walkable defensive wall of more than 8,000 kilo meters which is connected by hundreds of passes.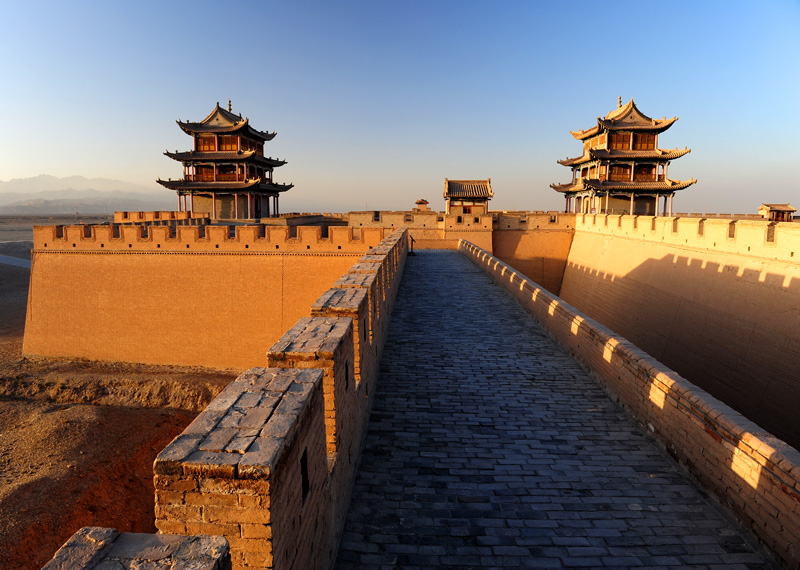 Jiayuguan Pass is the greatest, oldest and most legendary pass among all the passes along the Great Wall. Jiayuguan was the most important military defensive project guarding the far northwestern area of China because of its strategic location at the narrowest point of the western section of the Hexi Corridor which had been the vital defensive frontier since Han Dynasty. Jiayuguan Pass had also played as a key waypoint of the ancient Silk Road. Foreign travelers and traders came from Europe, Middle Asia, and entered the inner land of China. While commodities of China also were transported to Middle Asia and Europe from this pass. Along with the foreign trade, a cultural exchange of religion, art and custom also had been brought.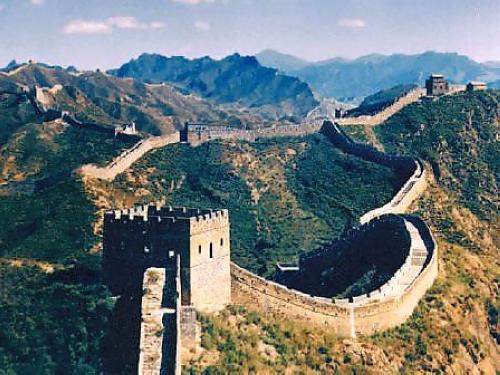 After the tour of Jiayuguan Great Wall, drive you back to your hotel and you can have a rest.
Day 4 Jiayuguan-Xian by Train
Place&Transport: Jiayuguan
Today's Activities: Weijin Mural Tomb
Accommondation: N/A
Meal: L
After breakfast, pick you up at your hotel lobby by our tour guide, and you will visit Wei-jin Mural Tombs. Weijin Tomb is located around 20 km away from the northeast of Jiayuguan City. Weijin Tomb Murals were reputed as "world's largest underground art gallery". The ancient tombs extend east and west to Guoyuan Township of Jiuquan City and northwest to Xincheng Township. The tombs on the desert just like waves in the sea. The most precious unearthed relics are brick murals. Mural bricks' contents are very rich, including grazing, farming, mining of mulberry, sericulture, hunting, slaughtering, excursions, playing music, gaming, dancing, reproduction, eating, drinking, kitchen, brewing, clothing, dressing, textiles and so on, which are precious and visual materials for reaching the husbandry of Wei and Jin Dynasty.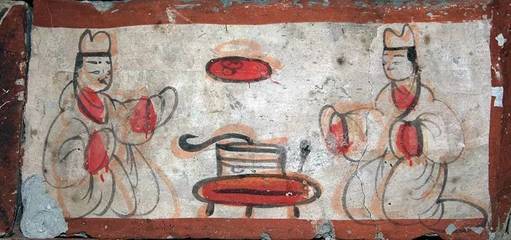 Enjoy your lunch at a local Chinese restaurant, feel free to let us know your requirements, our tour guide will be happy to give you good recommendations.
After lunch, drive you to Jiayuguan train station for your train to Xi'an. Once you arrived, you will find a welcome signage "Xian Private Tour" and be escorted to your hotel in Xian.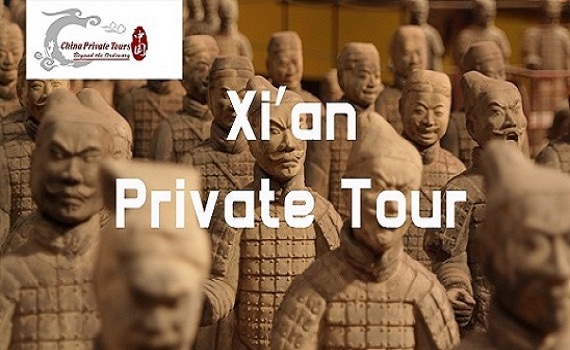 Our Xian Pick Up Sign "Xian Private Tour"
Day 5 Xian Departure
Place&Transport: Xi'an
Today's Activities: Terra-Cotta Warriors, Big Wild Goose Pagoda, Muslim Quarter
Accommondation: 4 stars Hotel in Xian (Can be customized)
Meal: L
After breakfast, transfer you to the Terracotta Warriors and Horses Museum. Terracotta Warriors and Horses Museum is known as "the eighth Wonders of the world", the museum shows a surprisingly high level in sculpture which is listed as the most significant discovery of the 20th century. Up to now, there has discovered a total of 179 accompanying burial pits of different connotations and various shapes in Qinshihuang's Mausoleum area. The discovery of these pits has provided all important significance in the research of the burial system of the Qinshihuang's Mausoleum, the characteristics structures and characteristics of the burial pits. However. What makes people feel amazing is that of all the burial pits, none has been found survived from being burnt down.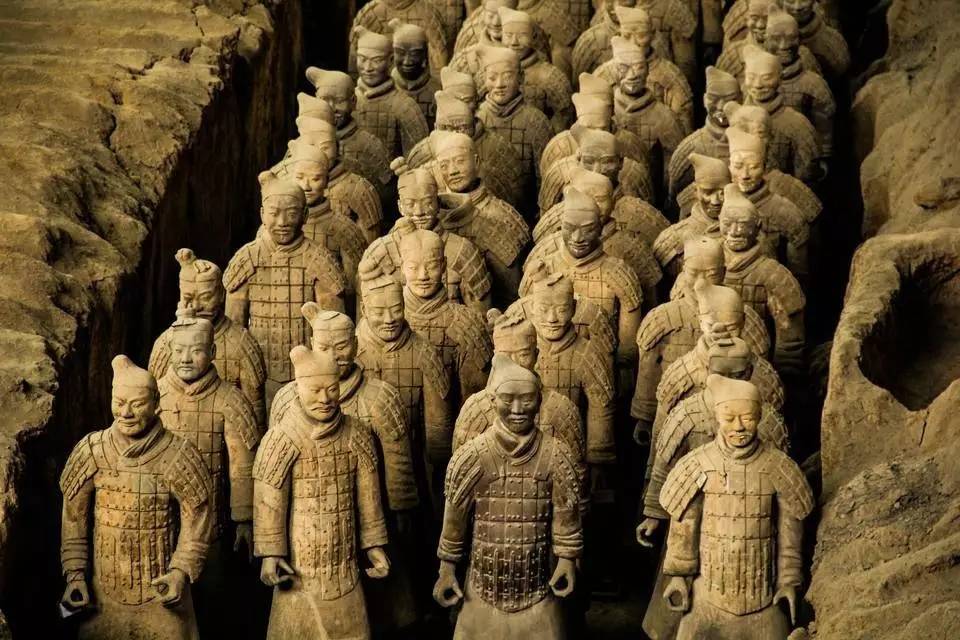 Firstly, you will visit Big Wild Goose Pagoda. Giant Wild Goose Pagoda or Big Wild Goose Pagoda, is a Buddhist pagoda located in southern Xi'an, Shaanxi province, China and became the symbol of the old-line Xi'an. It was built in 652 during the Tang dynasty and originally had five stories. The structure was rebuilt in 704 during the reign of Empress Wu Zetian, and its exterior brick facade was renovated during the Ming dynasty. The Big Wild Goose Pagoda attracts numerous visitors for its fame in the Buddhist religion and its simple but appealing style of construction. It is rated as a National Key Cultural Relic Preserve. One of the pagoda's many functions was to hold sutras and figurines of the Buddha that were brought to China from India by the Buddhist translator and traveler Xuanzang.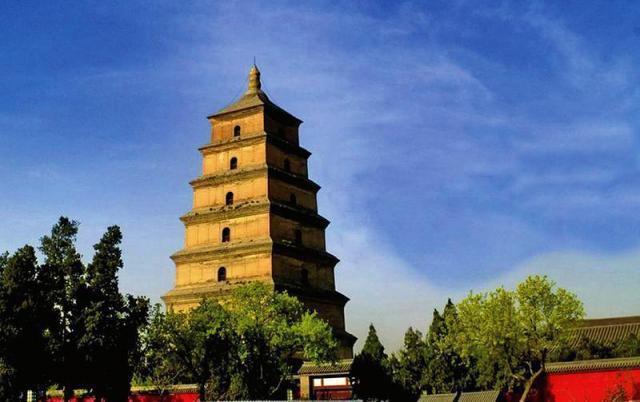 The final stop is Muslim Quarter. It consists of Islamic food area, ethnic group shopping center, Great mosque and living area of Hui people. It is a place distinct for its delicious food and Islamic culture, with a history of more than 1000 years. The streets are paved by gray flagstone and the buildings are of Ming style. About 2000 years ago in the Han Dynasty after the opening of Silk Road, Changan welcomed the first Muslims: Muslim businessmen, envoys, and students. The food in the street is of north and west flavor, in which crude pancake in mutton soup, cold rice noodles, Chinese hamburger, Qishan noodles are famous Shaanxi food.Besides, there are other local flavors: Xi'an small cakes, Shaanxi pasta, Rice cake, etc. And in the street, most are beef and mutton products, in which the roast beef is especially delicious.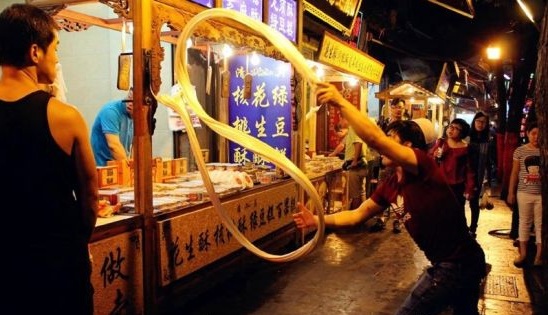 After the tour ends, drive you to your Xian train station or Xian airport.

Price Per Person in US Dollars