Summary
DAY 1 Arrive in Xian
DAY 2 Xian: Terracotta Warriors, Cooking Class, Shaanxi History Museum
DAY 3 Xian: Mt.Hua (Huashan Mountain)
DAY 4 Xian Departure: Xian Ancient City Wall, Shuyuanmen Cultural Street (Muslim Quarter)
Day 1 Arrive in Xi'an
Place&Transport: Xi'an
Today's Activities: N/A
Accommondation: N/A
Meal: N/A
Welcome to Xian! Upon on your arrival, our local Xian tour guide will pick you up at the exit of Xian airport with a welcome signage "Xian Private Tour". And you will be escorted to your hotel directly. The rest of the day is on your own to recover the jetlag.

Our Xian Pick Up Sign "Xian Private Tour"
Day 2 Xi'an
Place&Transport: Xi'an
Today's Activities: Terra-cotta Army, Cooking Class, Shaanxi History Museum
Accommondation: N/A
Meal: L
After breakfast, our tour guide will pick you up at your hote lobby and you will be transferred to Terra-cotta Army. The Terracotta Army in Xian, is a super large collection of life-size terra cotta sculptures in battle formations, reproducing the mega imperial guard troops of Emperor Qin Shi Huang, the first emperor of the first unified dynasty of Imperial China. Beijing the most significant archeological excavations of the 20th century and a UNESCO world Heritage Site, the Terra-cotta Army is no doubt a must-see for every visitor to Xian. The Terra-cotta Warriors and Horses Museum is now a live museum, showing the life stories of the emperor and the once powerful Qin Empire in those days of Pomp and vigor.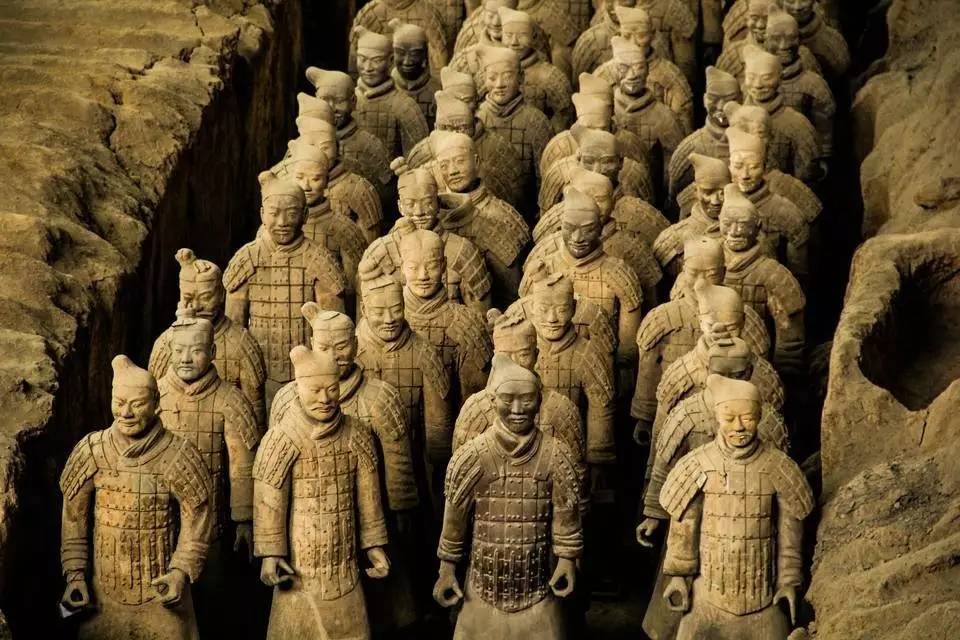 Then drive you back to Xian downtown. You'll have chance visit a local family and learn how to cook dishes. The hostess is an experienced housewife who will teach you how to cook dishes. With the guidance of hostess, begin preparing freshly, locally sourced ingredients for Chinese dishes. You can prepare ingredients according to ancient recipes passed down through generations; possible dishes include sweet and sour spareribs; aromatic Yangzhou fried rice with barbecue pork; Sweet and Sour pork, steamed fish and some home-style soup, like tomato and egg soup. If you are a Vegan, no need worry, the hostess can teach you cook vegetables or other vegetarian dishes.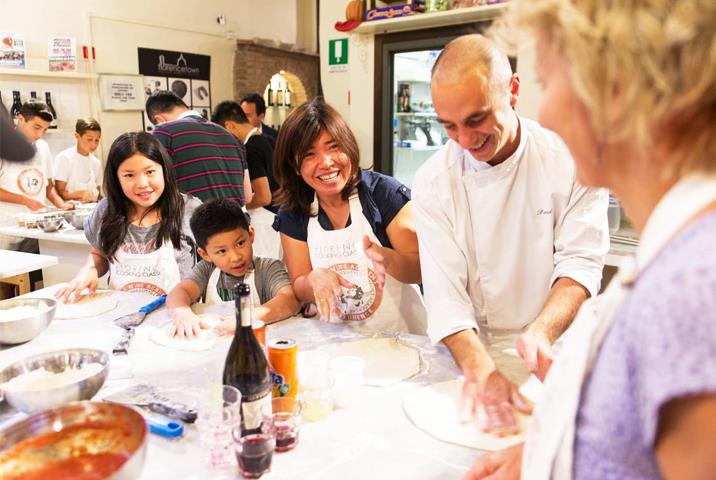 Enjoyed the dishes cooked by yourself after finished cooking.
Your laast stop for today is Shaanxi History Museum. Shaanxi History Museum is located to the northwest of the Giant Wild Goose Pagoda, which is one of the four largest museum with modern facilities in China. The museum, built in traditional Tang architectural style, houses over 370,000 cultural relics, including murals, paintings, pottery, coins, as well as bronze, gold, silver, seal and stone objects, all of which can be dated back to over 1 million years ago to the late Qing dynasty. The modern museum was built between 1983 and 2001 and its appearance recalls the architectural style of the Tang Dynasty. It was regarded as "the pearl of ancient dynasties and house of Chinese treasures" where reflect over one thousand years of Chinese history, the splendid culture and people life in ancient times. The exhibition space is divided into an introductory hall, permanent exhibitions, special exhibitions, and temporary exhibitions, as well as one that has been named the National Painting Hall. It not only show the span of culture in ancient Shaanxi, but also show the highest level of cultural development of China's social economy.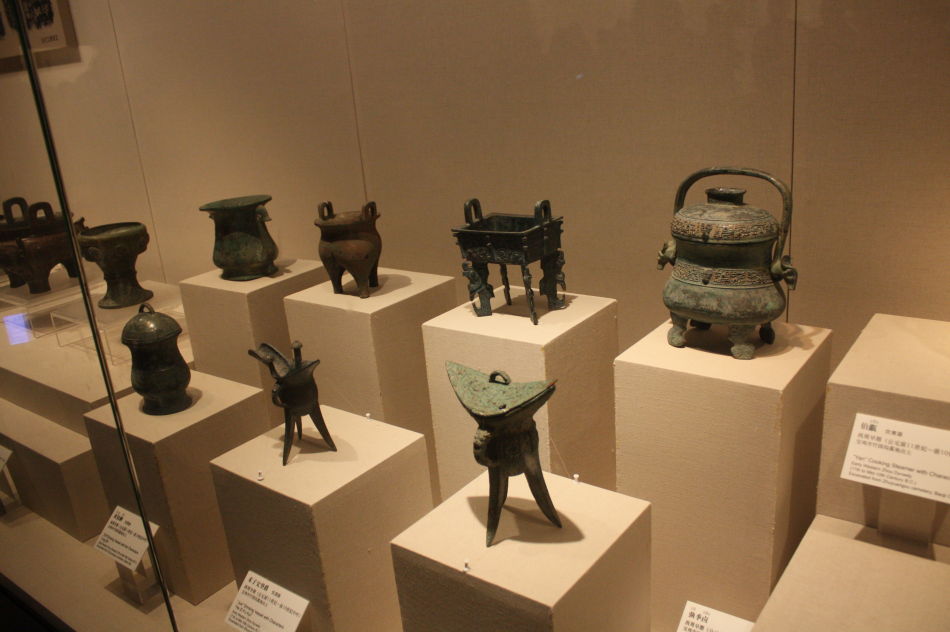 Drive you back to your hotel.
Day 3 Xi'an--Huashan
Place&Transport: Huashan
Today's Activities: Cloud Terrace Peak, Jade Maiden Peak, Jade Maiden Peak, Landing Wild Goose Peak
Accommondation: N/A
Meal: L
In the early morning, the guide will pick you up from your hotel and transfer you to the Huashan Mountain, it takes around 2 hours for one way.
The Mt.Hua is mainly composed of 5 peaks – Cloud Terrace Peak (North Peak, 1613m), Jade Maiden Peak (Middle Peak, 2042m), Sunrise Peak (East Peak, 2100m), Lotus Peak (West Peak, 2038m) and Landing Wild Goose Peak (South Peak, 2160m), Cloud Terrace Peak, the lowest of the five, is the starting point. There are two walking trails leading to the Cloud Terrace Peak.
The most popular is the traditional route in Huashan Yu (Huashan Gorge) starting from Yuquanyuan Temple (west gate); the second trail is the Huangpu Yu (Huangpu Gorge) starting from Huashan East Gate. A cable car is set over the Huangpu Yu (Huangpu Gorge) trail. It takes about 6 minutes up to the Cloud Terrace Peak. walk up for 15 minutes before we reach the platform of the Cloud Terrace Peak with the Lotus Peak and Sunrise Peak as the backdrop.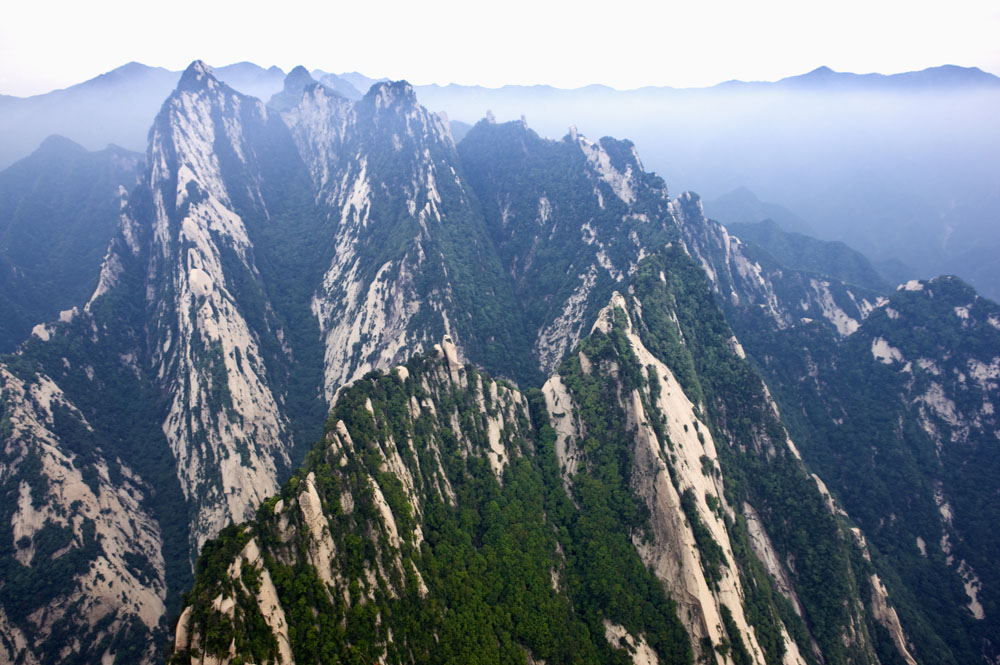 Upon arrival on the Cloud Terrace Peak, enjoy the beauitful surrounding views. (If you are a hiking lover, keep hiking to the East Peak or West Peak if you are inclined to go further for more fantastic views).
Next head to the Jade Maiden Peak (Middle Peak), legend has it that a jade maiden was once seen riding a white horse among the mountains, hence the name. The hikers can choose to take a left to Sunrise Peak (East Peak), a fine place to enjoy the view of the sunrise in early morning (which would involve climbing the mountain in the dark as there is nowhere to stay on the mountain).
Have a rest on the Sunrise Peak, and then visit the Lotus Peak. Huashan means Flower Mountain, and it got the name from Lotus Peak, which resembles a beautifully blooming lotus flower.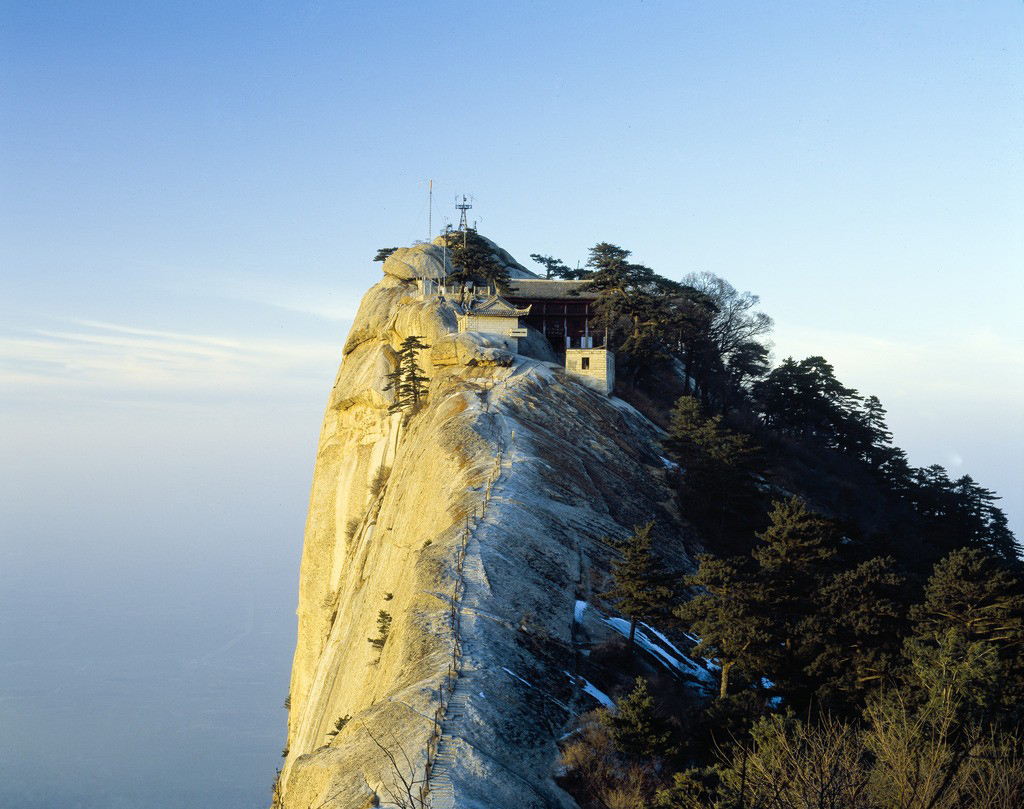 Finally there is a gondola which takes visitors across a steep valley to Landing Wild Goose Peak, the highest among the five summits. The path to the summit is characterized by steep rock faces, with obstacles including a foot-wide plank walkway fixed to a sheer rock face with only a chain along the rock for support. there are steep stone steps. The Wild Goose Peak is particularly dangerous in winter weather. To its summit makes it clear how the impenetrable mountain repelled attackers over the centuries.
After finished the tour of Mt Hua, you will be transferred back your hotel.
Day 4 Leave Xi'an
Place&Transport: Xi'an
Today's Activities: Xi'an Ancient City Wall, Shuyuanmen Cultural Street
Accommondation: N/A
Meal: L
Today you will start your tour with Xian Ancient City Wall. Xi'an Ancient City Wall is one of the oldest, largest and best preserved Chinese city walls, exhibits the "complete features of the rampart architecture of feudal society". It was built in the 14th century, under the regime of Emperor Zhuyuanzhang in Ming dynasty, had the function of protecting the cities or towns as military defense systems in ancient China. Now, Ancient City Wall is one of the top attractions in Xi'an city. It takes around half day to walk around, cycling is a good choice for visitors go around and appreciate the construction in Ancient China.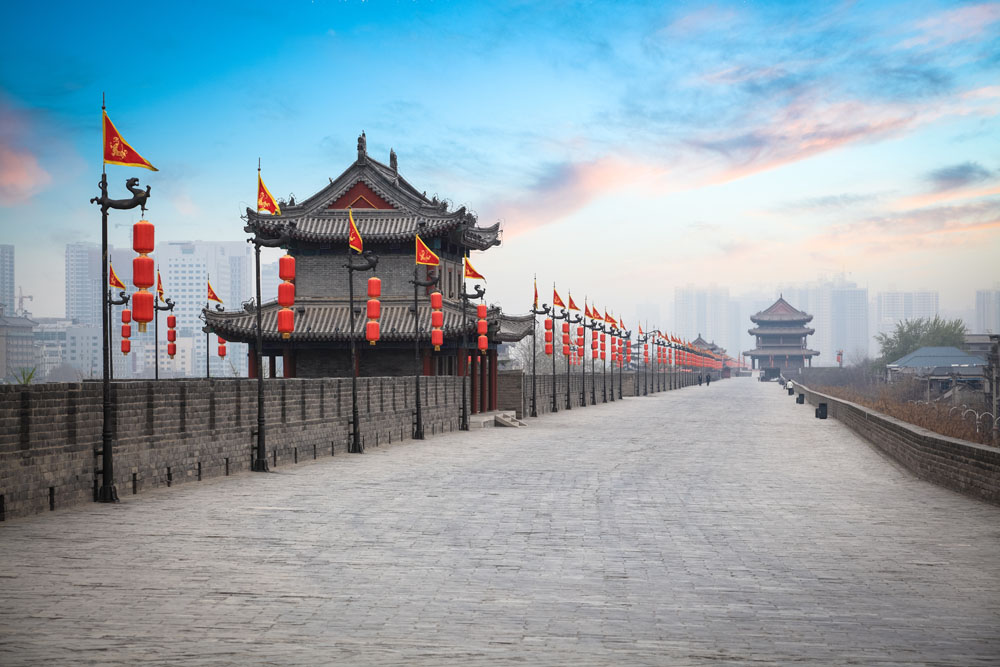 Then head to Shuyuanmen Culture Street. This street is located south of the Bell Tower in Xi'an, is famous for being the location of Guanzhong Academy. is shopping paradise, it's not like the splendid and majestic ones in Beijing Da Zhalan or modern ones in Shanghai Nanjing Road, very simple. ShuyuanMen Street is flanked by shops and stores, which sell the four treasures of the study (writing brush, ink stick, ink slab and paper). ShuYuanMen Street is particularly famous for its collection of calligraphy, thus, it is popularly known as the "Calligraphy Street".
After the tour ends, drive you to Xian train station or transfer you to Xi'an airport for your next destination.
Price Per Person in US Dollars