Day 1 Xian-Zhangye by train
Place&Transport: Xian
Today's Activities: N/A
Accommondation: Four Stars or Five Stars Hotel(Can be customized) in Zhangye
Meal: N/A
Pick up service will be arranged at your hotel in Xian by our Chinese speaking driver. You will be taken to the Xian railway station to catch your morning train to Zhangye (7 hours by high-speed train, 13-15hours by fast train). Upon arrival, your local guide will wait you at the exit of Zhangye train station with a welcome signage "Zhang Private Tour". Your guide will help you check-in, the rest of the day is free on your own.
Day 2 Zhangye
Place&Transport: Zhangye
Today's Activities: Zhangye Danxia Geopark
Accommondation: Four Stars or Five Stars Hotel(Can be customized) in Zhangye
Meal: B, L, D
In the morning, transfer you to the Zhangye Danxia Geopark in Linze County. It is one of the areas with the largest and best Danxia landform development and the richest landform modeling in China, and it is a typical representative of China's colorful Danxia, with high scientific research and tourism value. Known for its colorful rock formations, it has been voted by Chinese media outlets as one of the most beautiful landforms in China.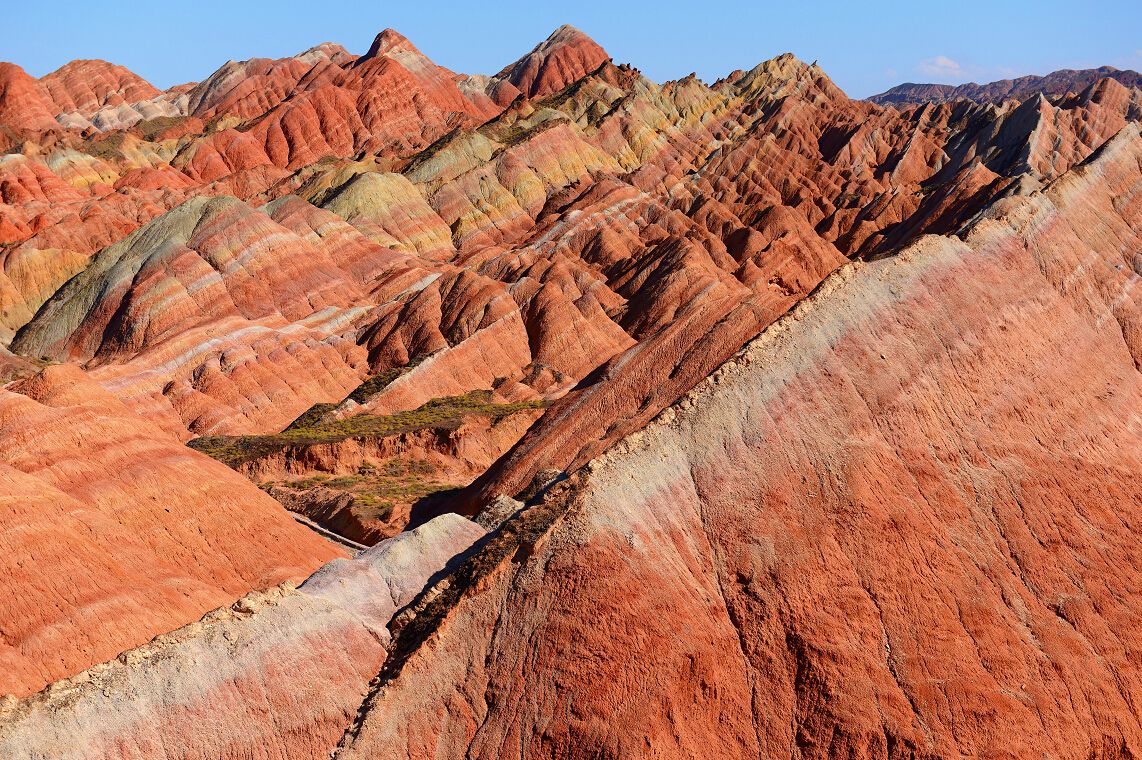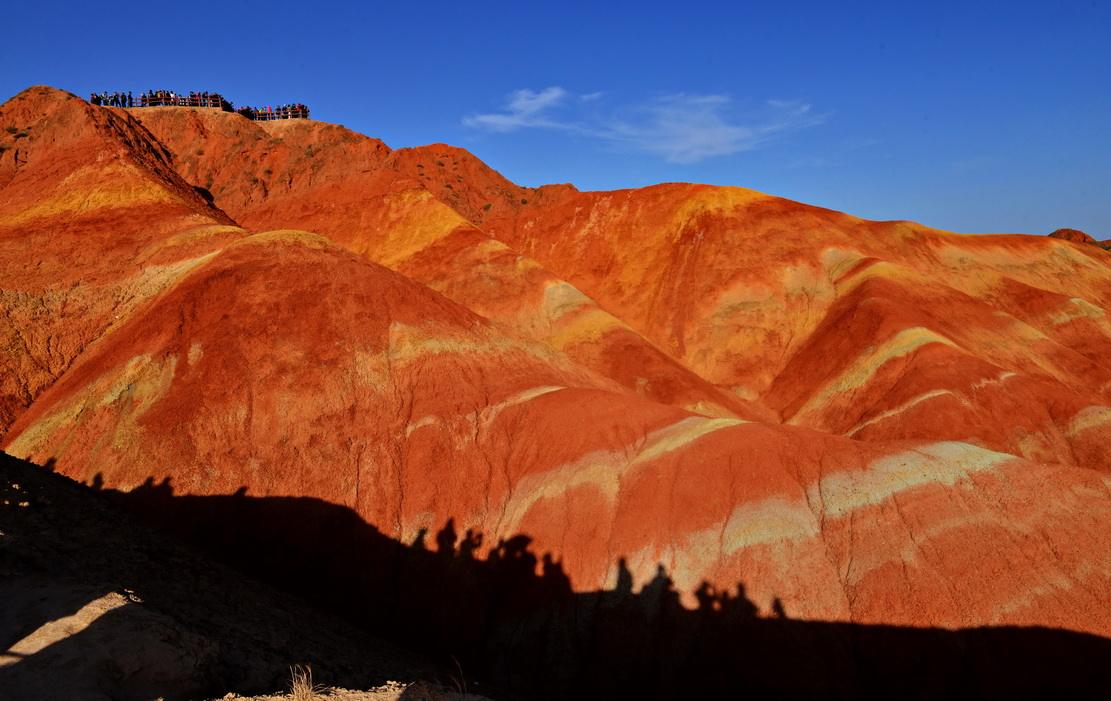 Zhangye's Danxia was formed by the erosion of red sandstone, forming isolated peaks and steep stratified outcrops. Its special geological structure, combined with long-term desert conditions , freeze-thaw peeling, and wind and water erosion gave rise to its present appearance.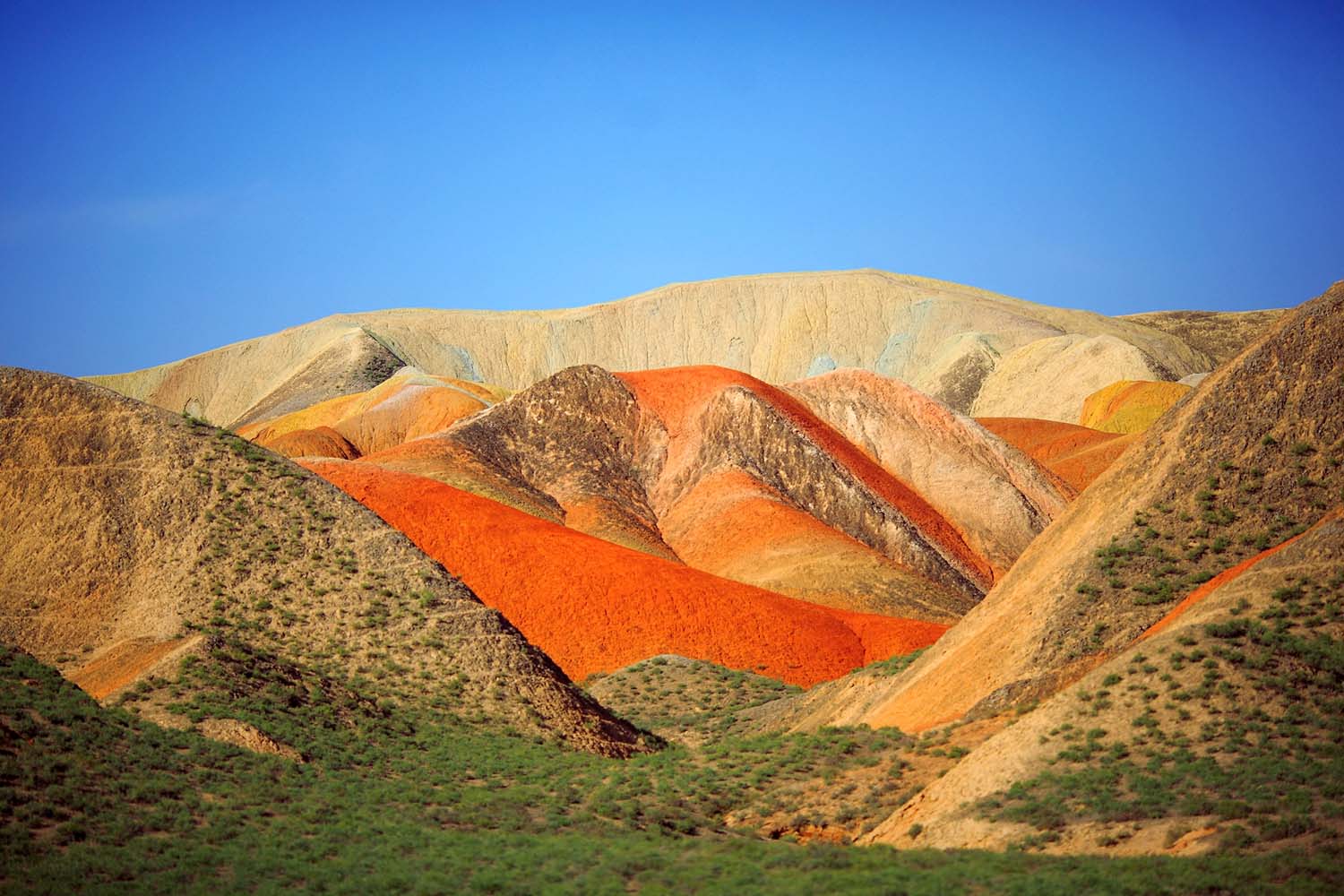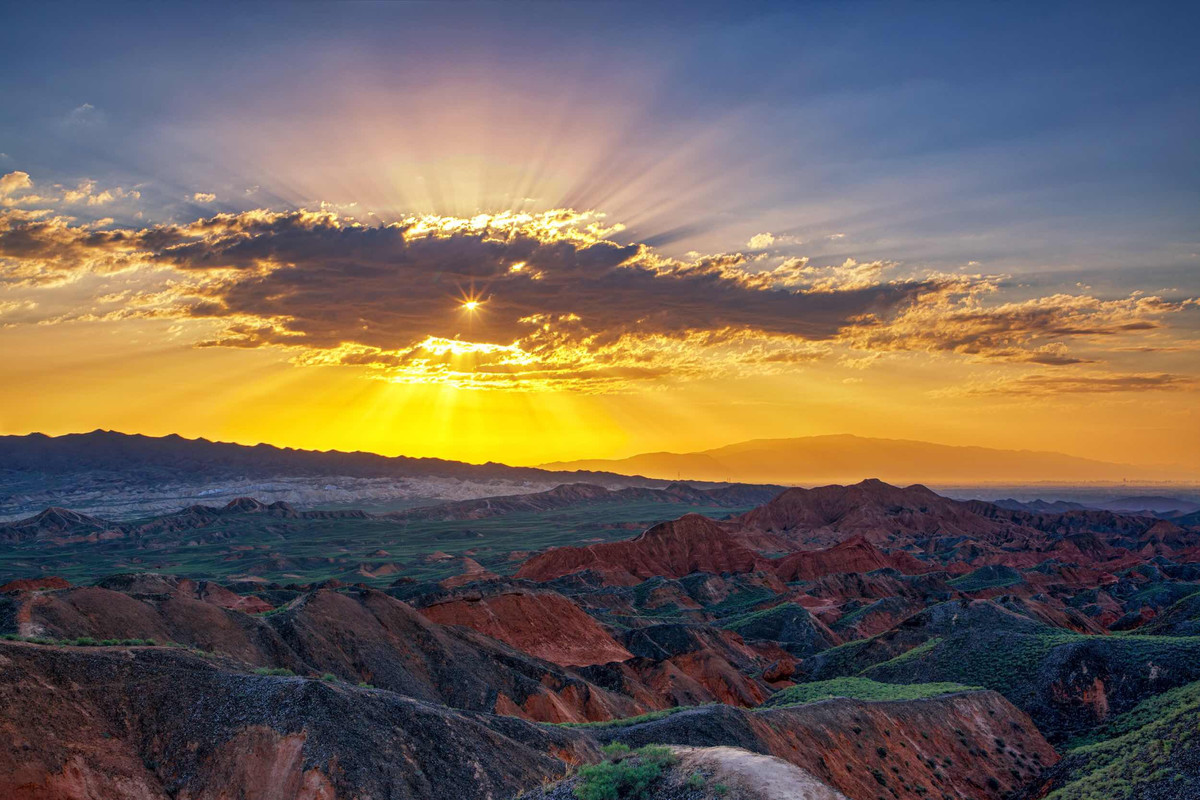 There are four large viewing platforms located within the park which are all connected by shuttle bus. Each platform offers a different landscape with stunning views of the Rainbow Mountains. The bus ride that cuts through gorges and along dried up riverbeds is also impressive. Unfortunately it doesn't seem like you can hike off on your own within the geopark, but outside it should be possible.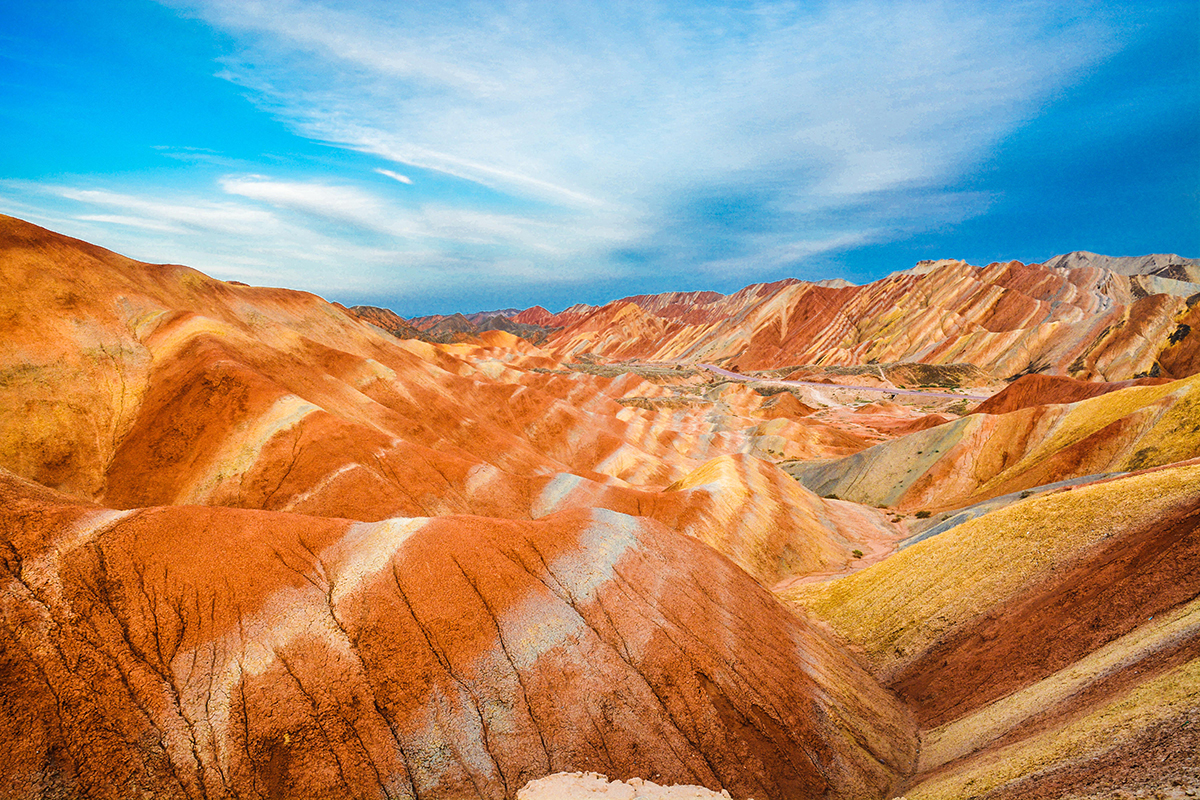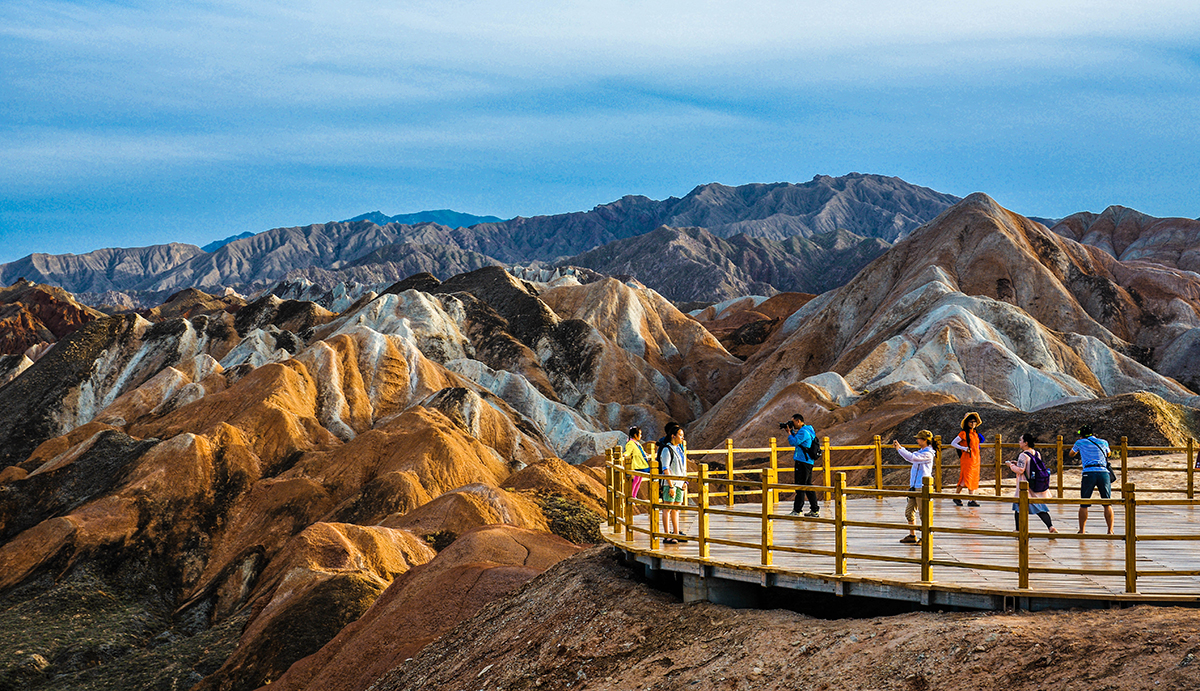 After the full day Danxia Geopark tour, drive back to your hotel in Zhangye.
Day 3 Zhangye-Xian by train
Place&Transport: Zhangye
Today's Activities: Giant Buddhist temple, Zhangye-Xian by train
Accommondation: N/A
Meal: B, L
After breakfast, you will be taken to visit the Giant Buddhist temple. Zhangye Giant Buddhist Temple scenic spot is an important scenic spot group on the Silk Road, and also a landmark building of jinzhangye, a famous historical and cultural city. The existing complex consists of the Giant Buddha Hall, the Buddhist Classics Hall, and a Clay Pagoda. The two-storied Giant Buddha Hall is 33 meters high, 49 meters wide and 24 meters long, with a total area of 1770 square meters.
The gold-plated and painted Giant Buddha lies in the Giant Buddha StatuesNirvana situation in the middle of the hall. The whole Buddha is 34.5 meters long and 7.5 meters wide between its two shoulders, with feet of 4 meters and ears of 2 meters the Buddha's expression is calm. Behind the Buddha are 10 disciples, and in two side halls stand 18 Saintly Warriors. The walls of the hall are covered with colorful murals, which depict episodes from the Mountain-sea Sutra (an ancient Chinese encyclopedia) and from Journey to the West (a celebrated novel written in the Ming Dynasty).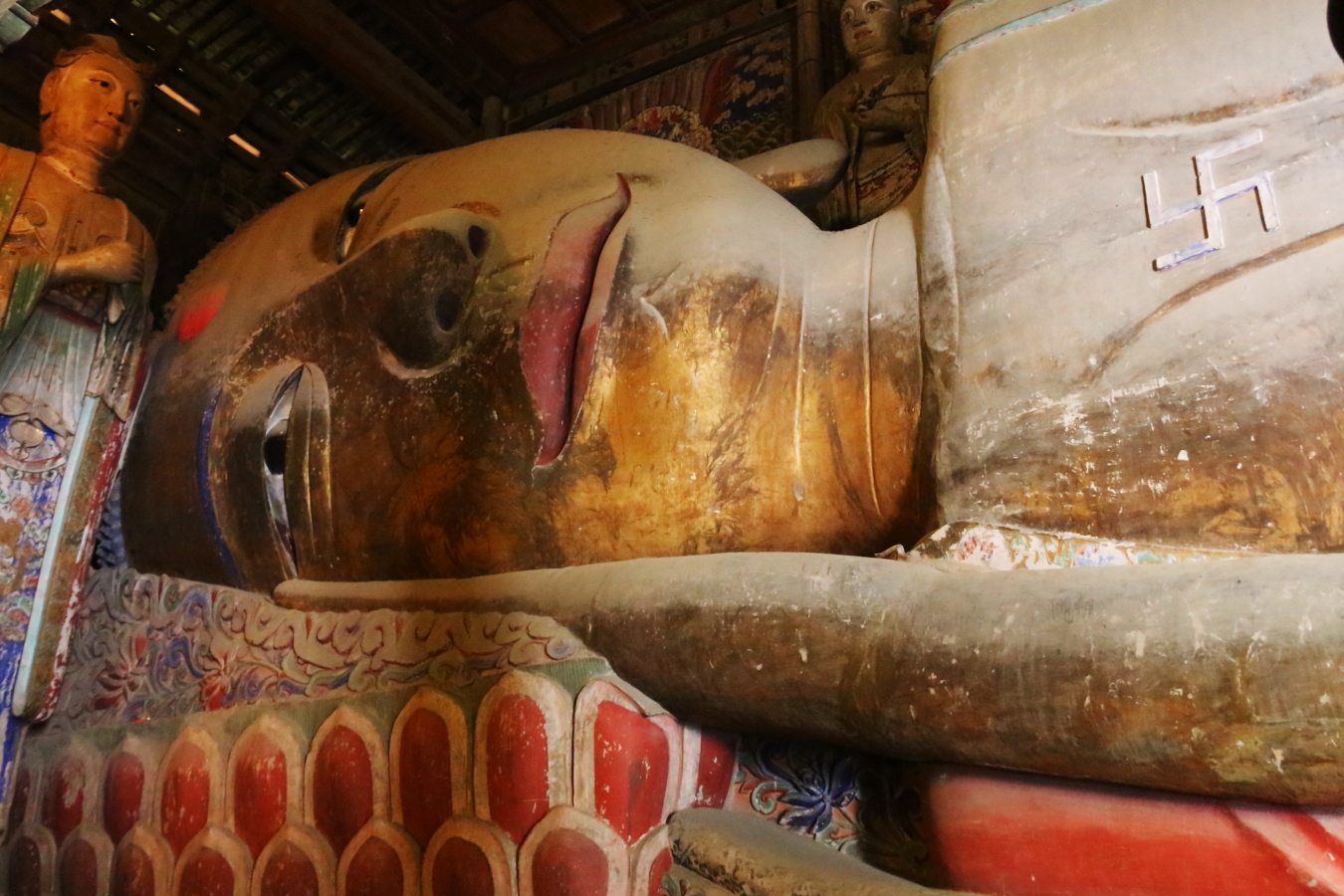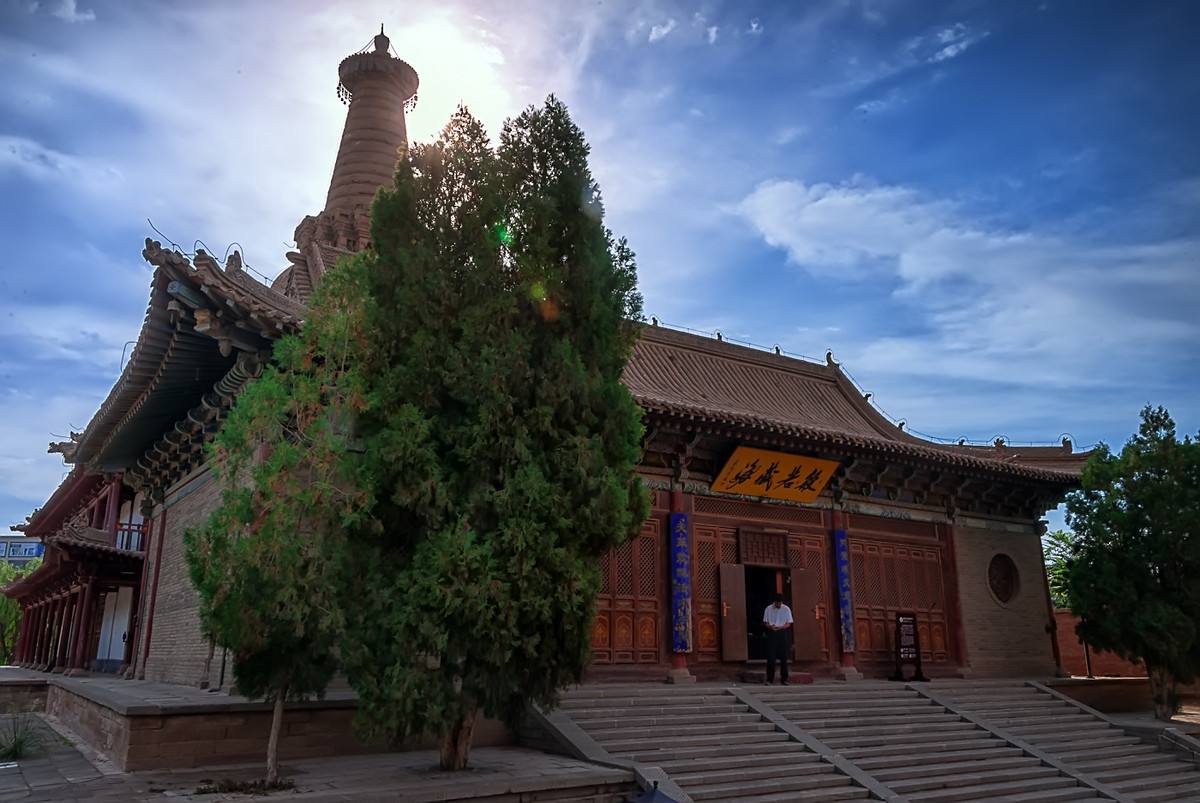 After the tour ends, drive you to the Zhangye railways station to catch your train back to Xian. Upon arrival, drive back to your hotel in Xian. Our service ends.
Price Per Person in US Dollars