Day 1 Xian From Hong Kong by Flight
Place&Transport: Arrive in Xi'an (the air ticket from Hong Kong to Xian is not included)
Today's Activities: N/A
Accommondation: N/A
Meal: N/A
Welcome to Xi'an! Upon Your arrival in Xi'an, our Xi'an local tour guide will pick you up at the exit of the airport, you will find a welcome signage "Xi'an Private Tour". Then you will be escorted to your hotel directly. The rest of the day is free on your own to have a rest.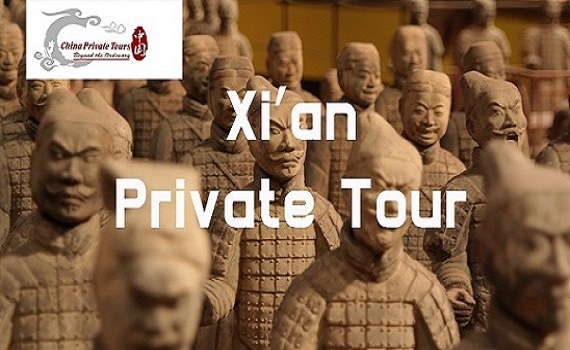 Our Xi'an Pick Up Sign "Xi'an Private Tour"
Day 2 Xian
Place&Transport: Xi'an
Today's Activities: Terracotta Warriors, Xi'an Ancient City Wall
Accommondation: N/A
Meal: N/A
In the morning, our tour guide will pick you up at your hotel lobby. And your tour in Xi'an start.
Firstly, drive you to Terracotta Warriors (around 50 minutes for one way). Known as "the eighth Wonders of the world", the museum shows a surprisingly high level in sculpture which is listed as the most significant discovery of the 20th century. It is a super large collection of life-size terra cotta sculptures in battle formations, reproducing the mega imperial guard troops of Emperor Qin Shi Huang (259 - 210BC), the first emperor of the first unified dynasty of Imperial China. Up to now, there has discovered a total of 179 accompanying burial pits of different connotations and various shapes in Emperor Qin's Mausoleum area.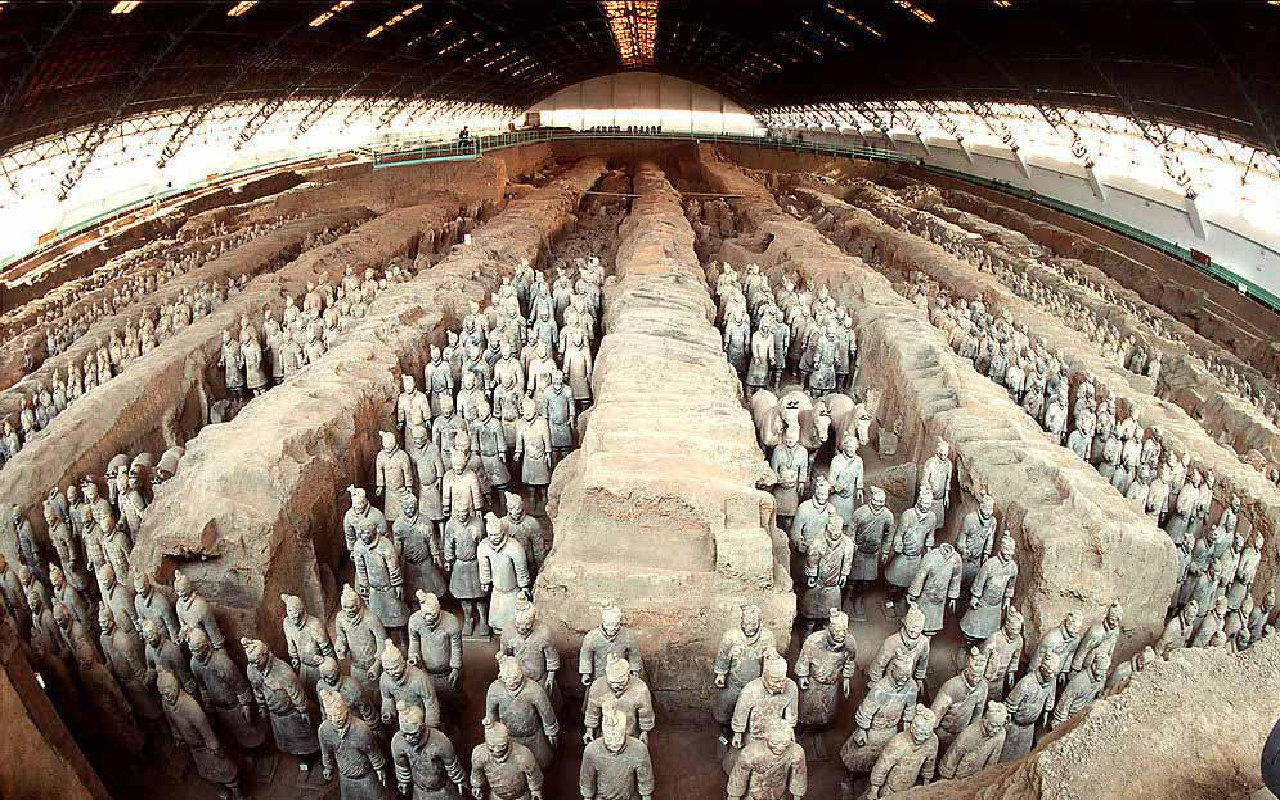 The figures vary in height according to their roles, with the tallest being the generals. The figures include warriors, chariots and horses. Estimates from 2007 were that the three pits containing the Terracotta Army held more than 8,000 soldiers, 130 chariots with 520 horses and 150 cavalry horses, the majority of which remained buried in the pits nearby Qin Shi Huang's mausoleum.
Enjoy your lunch at a local Chinese restaurant nearby Terracotta Warriors that serve authentic Xi'an dishes.
After lunch, drive you back to Xi'an downtown, you'll head to Xi'an Ancient City Wall.
As one of the UNESCO's world Heritage Site, Xi'an Ancient City Wall was built in the 14th century, under the regime of Emperor Zhuyuanzhang in Ming dynasty, had the function of protecting the cities or towns as military defense systems in ancient China. Xi'an Ancient City Wall is one of the oldest, largest and best preserved Chinese city walls, exhibits the "complete features of the rampart architecture of feudal society". Xi'an City Wall is a heritage National Historical and Cultural Town since 1961, it is about 14km in length, 12meters in height. The current city wall is an enhancement of the old Tang Dynasty structure, as a result of the emperor's wall building campaign.
Now, Ancient City Wall is one of the top attractions in Xi'an city. It takes around half day to walk around, cycling is a good choice for visitors go around and appreciate the construction in Ancient China.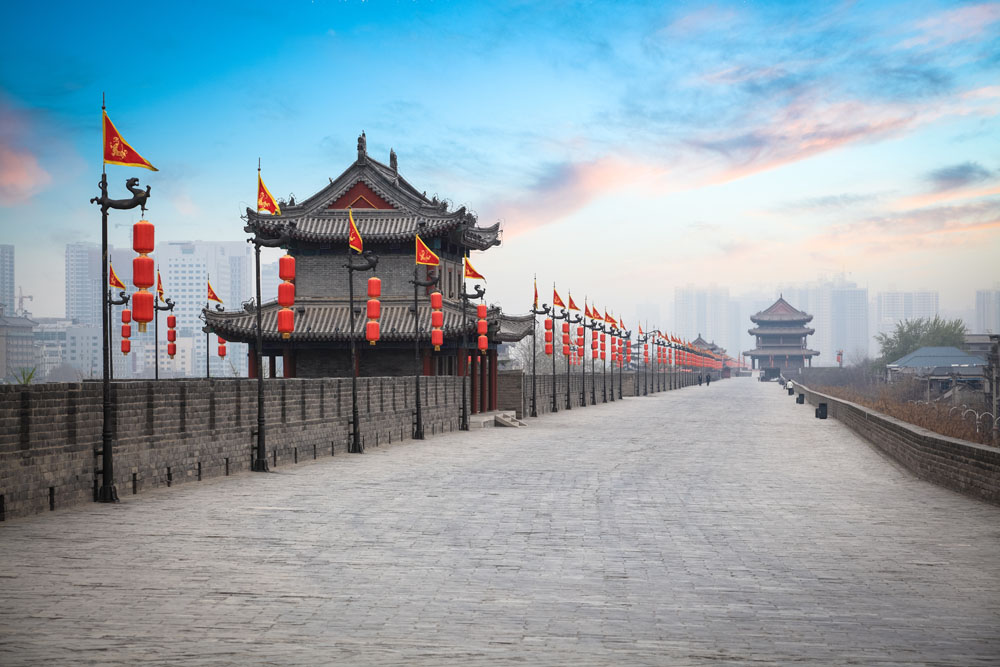 After the tour ends, drive you back to your hotel.
Day 3 Xian--Hong Kong by Flight
Place&Transport: Xian
Today's Activities: Big Wild Goose Pagoda, Shaanxi History Museum, Muslim Quarter
Accommondation: N/A
Meal: N/A
After breakfast, you will be picked up by our tour guide.
Your first destination for today is Big Wild Goose Pagoda, also named Giant Wild Goose Pagoda. It became the symbol of the old-line Xi'an. Big Wild Goose Pagoda was built in 652 during the Tang dynasty and originally had five stories, it attracts numerous visitors for its fame in the Buddhist religion and its simple but appealing style of construction. It is rated as a National Key Cultural Relic Preserve. One of the pagoda's many functions was to hold sutras and figurines of the Buddha that were brought to China from India by the Buddhist translator and traveler Xuanzang.
At present, this pagoda enjoys rich Buddhist culture, profound history of famous figures, splendid architectural art, etc. so it is regarded as the gem of Chinese ancient architectural history and a sacred Buddhist land. Now, it is both the landmark of Xi'an city and the vital place for the welcoming foreign leaders and friends.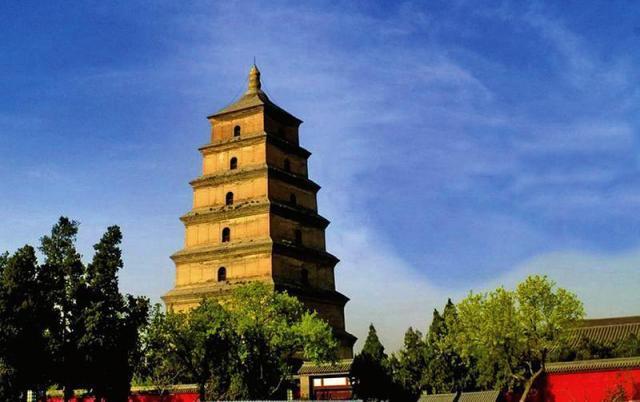 Move on to Shaanxi History Museum. Shaanxi History Museum is located to the northwest of the Giant Wild Goose Pagoda, which is one of the four largest museum with modern facilities in China. The museum, built in traditional Tang architectural style, houses over 370,000 cultural relics, all of which can be dated back to over 1 million years ago to the late Qing dynasty. Shaanxi History Museum was regarded as "the pearl of ancient dynasties and house of Chinese treasures" where reflect over one thousand years of Chinese history, the splendid culture and people life in ancient times. It not only show the span of culture in ancient Shaanxi, but also show the highest level of cultural development of China's social economy.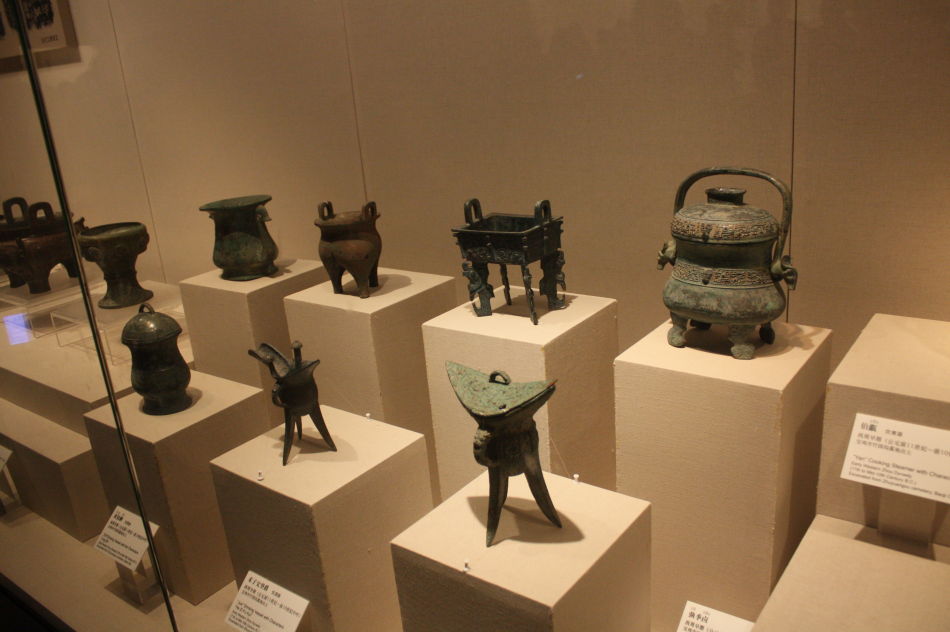 Next to Muslim Quarter. The Muslim Quarter is located 100 meters west of Bell Tower, which is one of the most well-known parts of Xi'an. The street is lined on both sides with different shapes and different size, it features silk scarves, name chops, colorful farmer's paintings, traditional Shaanxi handicrafts, like the delicate and beautiful 'paper cuts'. Nearby Muslim Quarter, there are Xiyangshi Street, Beiyuanmen Street and Dongxingjie Street. Besides, Palatable snacks is ubiquitous on Muslim Street, all restaurant are Muslim ones and various Muslim food are easily available, that would be a great feast to your eyes and your stomach, such locals' favorite ones as roasted beef, roasted fish, and pancakes are all at your disposal and the price here is reasonable.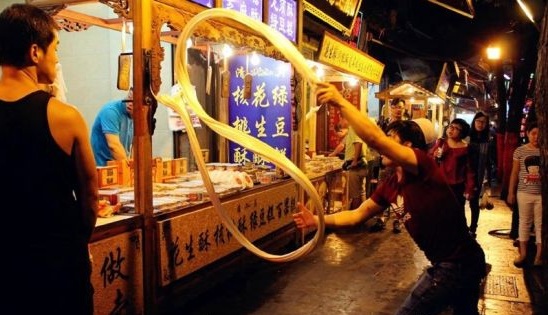 After finished the visit of Muslim Quarter, you will be transferred to the airport and you fly back to Hongkong. Enjoy a pleasant trip!
Price Per Person in US Dollars