Summary
DAY 1 Beijing--Xian by Bullet Train: Xian Ancient City Wall
DAY 2 Xian: Terracotta Army, Dumpling Banquet, Tang Dynasty Music and Dance Show
DAY 3 Xian: Big Wild Goose Pagoda, Shaanxi History Museum, Muslim Quarter
DAY 4 Xian--Beijing by Bullet Train: Dumpling Making Class, take train return to Beijing
Day 1 Beijing--Xian by Bullet Train
Place&Transport: Xian
Today's Activities: Xi'an Ancient City Wall
Accommondation: N/A
Meal: N/A
Your driver will pick you up at your Beijing hotel and take you to the train station to catch your train to Xian (around 5 hours). Upon on your arrival in Xi'an, our Xi'an local tour guide will pick you up at the exit of the train station, you will find a welcome signage "Xi'an Private Tour". And your tour will start as below: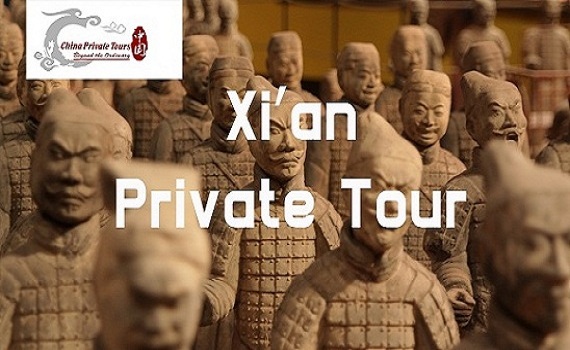 Our Xi'an Pick Up Sign "Xi'an Private Tour"
Your adventure will start with Xi'an Ancient City Wall. Xian City Wall is the most complete city wall that has survived in China, as well being one of the largest ancient military defensive systems in the world. Xi'an was originally a walled city, and even today the wall is considered a landmark dividing the city into the inner part and the outer part. The city wall is massive — tall, long and thick. The South Gate and North Gate are the two main entrances to the inner city. The city itself is neatly arranged along the city wall.
The current city wall is an enhancement of the old Tang Dynasty structure, as a result of the emperor's wall building campaign.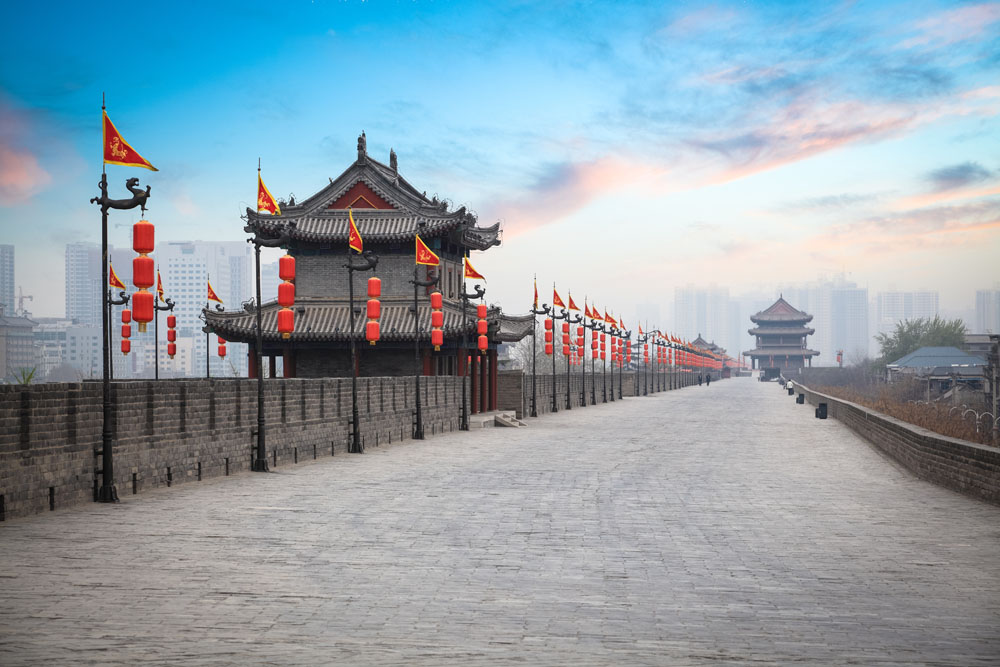 After the tour ends, drive you to your hotel in Xi'an, our tour guide will help you check-in.
Day 2 Xian
Place&Transport: Xi'an
Today's Activities: Terracotta Warriors, Dumpling Lesson, Tang Dynasty Show
Accommondation: N/A
Meal: D
In the morning, our tour guide will pick you up at your hotel.
Your first destination is Terracotta Warriors. The Terracotta Army was constructed to accompany the tomb of China's First Emperor as an afterlife guard. It is considered one of the greatest archaeological sites in the world, and one of the greatest discoveries of the 20th century. Is a super large collection of life-size terra cotta sculptures in battle formations, reproducing the mega imperial guard troops of the emperor, Nowadays, the Terracotta Warriors is known as "the eighth Wonders of the world", it's Must for visitors who travel to Xi'an. Do not miss it.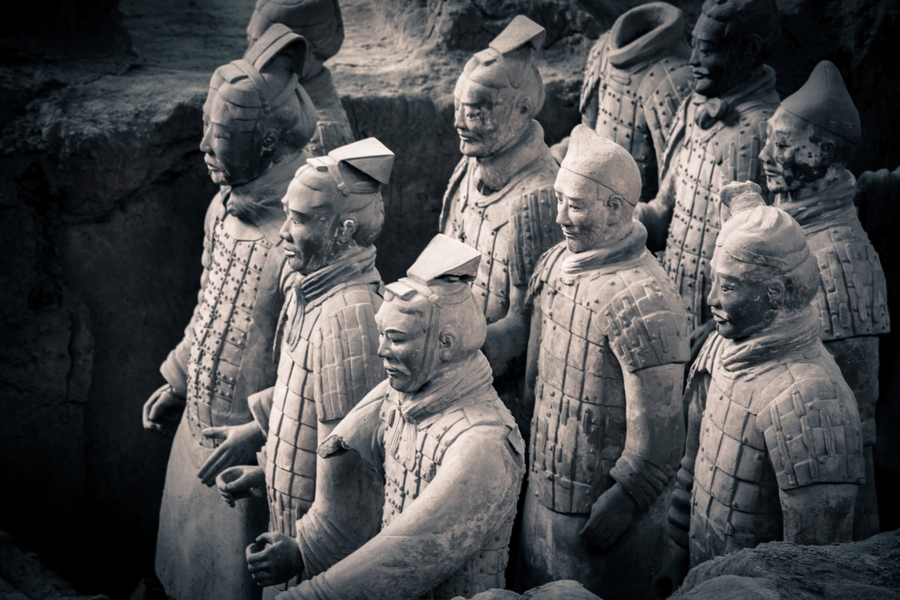 After finished the visit of Terracotta Warriors, you will be taken back to your hotel have a short rest.
At around 5:30pm, meet your guide at hotel lobby. You'll enjoy Dumpling Banquet for dinner. Then enjoy the local colorful and splendid Tang Dynasty Dance Show, which is a performance of music and dance that imitate the Tang Dynasty over one thousand-year ago. The Tang Dynasty Music and Dance Show, a wonderful performance of the ancient music and dance, is a must when you visit Xian. The city, which was formerly known as Chang'an has a very long history, and was the imperial capital during 13 dynastic periods. Of these, the Tang Dynasty (618 - 907) was the most prosperous and glorious of all. The Tang Dynasty Music and Dance Show is an outstanding exponent of this ancient stable and prosperous society, keeping alive its splendid culture and providing an insight into the peaceful life style of the period. It seems as if you have lived in the palace of Tang Dynasty.
Drive you back after finished the show.
Day 3 Xian
Place&Transport: Xian
Today's Activities: Big Wild Goose Pagoda, Shaanxi History Museum, Muslim Quarter
Accommondation: N/A
Meal: N/A
After breakfast, picked up by our tour guide, you will visit Big Wild Goose Pagoda. Giant Wild Goose Pagoda or Big Wild Goose Pagoda is a Buddhist pagoda located in southern Xi'an, Shaanxi province, China. It was built in 652 during the Tang dynasty and originally had five stories. The structure was rebuilt in 704 during the reign of Empress Wu Zetian, and its exterior brick facade was renovated during the Ming dynasty. One of the pagoda's many functions was to hold sutras and figurines of the Buddha that were brought to China from India by the Buddhist translator and traveler Xuanzang.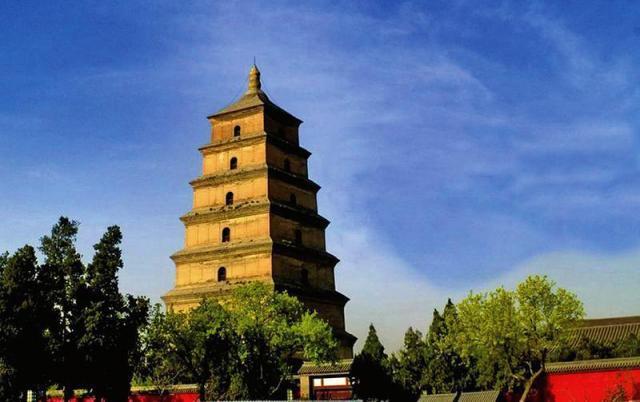 Your next destination is Shaanxi History Museum. It is one of the important areas where Chinese nation lived and multiplied and also one of the places of the birth and development of Chinese civilization. It was the capital of 13 most glorious dynasties including Zhou, Qin, Han, Tang and so on. The rich cultural legacy and profound cultural heritage formed the Shaanxi unique historical cultural features. Shaanxi History Museum, known as "ancient capital pearl, Chinese treasure house", is an artistic hall which displays Shaanxi history, culture and Chinese ancient civilization.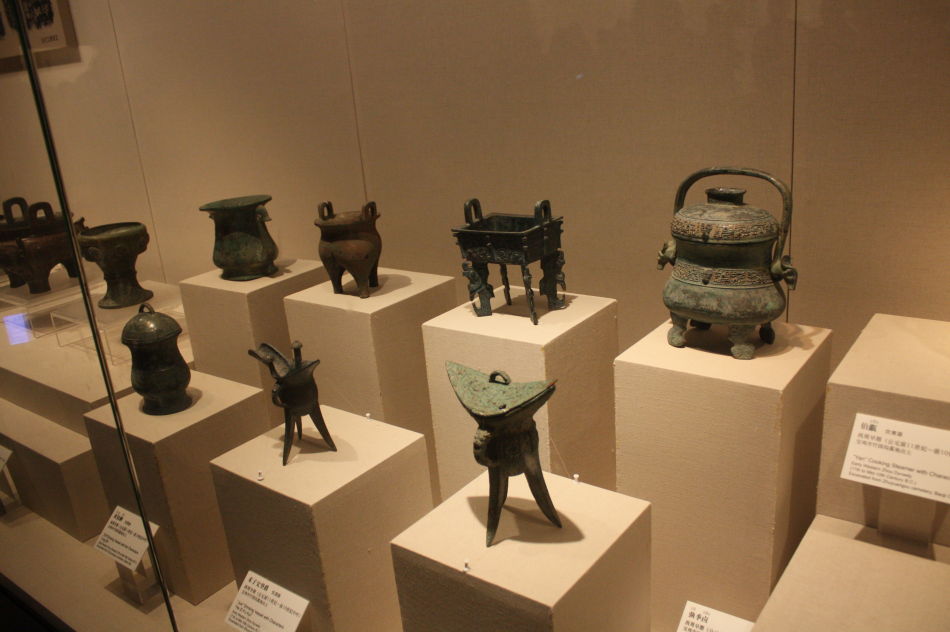 The final stop is Muslim Quarter. The Muslim Quarter is located 100 meters west of Bell Tower, which is one of the most well-known parts of the city. Muslim Quarter is lined on both sides with different shapes and different size, it features silk scarves, name chops, colorful farmer's paintings, traditional Shaanxi handicrafts, like the delicate and beautiful 'paper cuts'. Nearby Muslim Quarter, there are Xiyangshi Street, Beiyuanmen Street and Dongxingjie Street. Besides, Palatable snacks is ubiquitous on Muslim Street, all restaurant are Muslim ones and various Muslim food are easily available, that would be a great feast to your eyes and your stomach, such locals' favorite ones as roasted beef, roasted fish, and pancakes are all at your disposal and the price here is reasonable.
After the tour ends, drive you to your hotel.

Day 4 Beijing--Xian by Bullet Train
Place&Transport: Xian
Today's Activities: Dumpling Making Class
Accommondation: N/A
Meal: N/A
After breakfast, meet your guide at your hotel lobby. And start your exciting cooking tour.
Your guide will take you a local family, upon arrival, you will learn how to make dumplings from hostess. Dumpling is a typical Chinese food and can be dated back two thousand years ago. Begin preparing freshly, locally sourced ingredients, under the guidance of hostess, prepare ingredients according to ancient recipes passed down through generations; the hostess will show you how to make dumplings step by step. After finished, you can enjoy the dumplings in local family's house.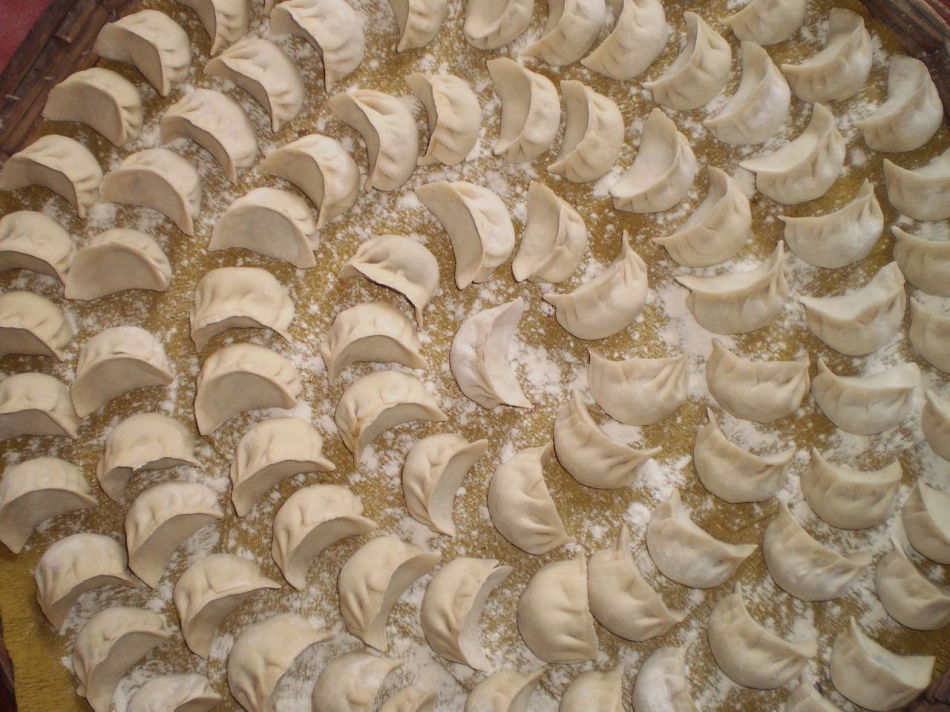 At the end, drive you back to Xian train station and return to Beijing. Your Beijing driver will take you back to your hotel immediately when you arrive in Beijing.
Price Per Person in US Dollars