Zhao's Martial Art School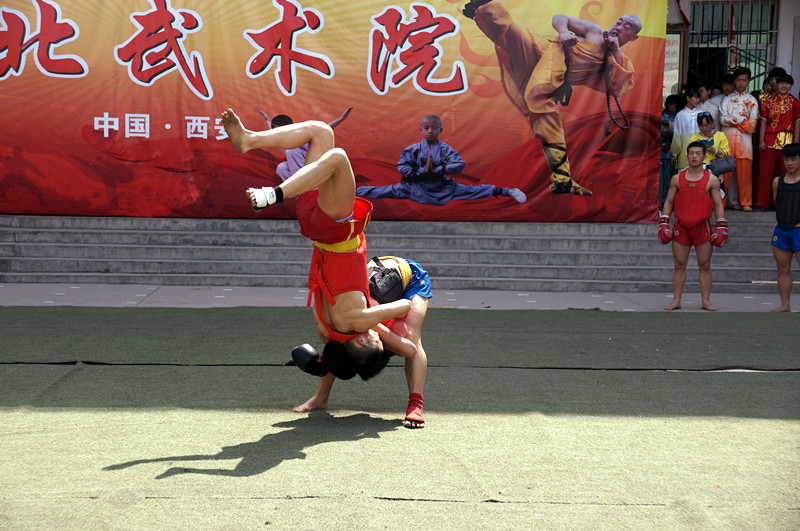 Zhao's Martial Art School in Xi'an (Chinese: ???????)
Brief Introduction
Wushu is a modern Chinese martial art, the leading martial arts school for Wushu is in Xian. Xi'an Institute of Zhao Changjun Martial Arts is an academic school major in martial arts. Zhao Changjun Wushu Academy was established in Xian, China in 1991 with the emphasis on Chinese culture education. The Academy provides full time martial art training and promotes international martial arts exchange. Master Zhao Changjun, a famous Kungfu master and Vice Chairman of Shaanxi Wushu Association, is the president and head coach. Sammo Hung, a famous Hong Kong movie director and action movie star, is the Chairman of the Board.Since its inception, the Academy has accepted nearly 10,000 students, including hundreds of foreign students. The students from the Academy have won more than 500 medals in national/international martial art competitions; and acted in dozens of Kung Fu movies. Zhao Changjun Wushu Academy has also hosted many Martial Arts teams from other countries over the years. The Academy received National Award for Excellence from the State Administration of Sports.Carrying forward the traditional martial arts and spreading Chinese martial arts to the world has always been the dream of Master Zhao. In 2007, he opened the first overseas Branch of the Academy in New Jersey for people at all levels and ages. Classes include traditional Wushu forms, contemporary Wushu forms, self-defense technics, Tai Chi, etc.
History of Zhao's Martial Art School
Master Zhao Changjun, famous Kungfu master, martial arts educator, a pioneer action movie directorand actor in China, is the most influential figure in Chinese martial arts.
From the late 1970s to the late 1980s, Master Zhao captured ten individual all-around titles in major national and international events and won 56 gold medals. He dominated the martial art world for over 10 year and created the "Zhao Changjun era". His three most famous forms, Ditangquan, Zhuifengdao, and fengmo gun, have been widely studied around the world. He has visited over 30 countries in five continents for martial art exchange and demonstration.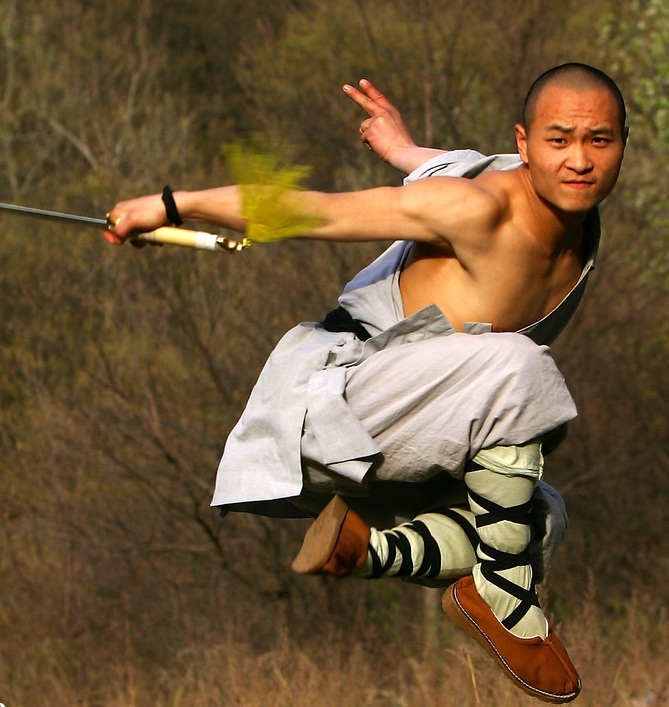 In 1980, Master Zhao Changjun served as the martial art director in the movie "Mysterious Buddha". Since then, Master Zhao has starred in many action movies and became a famous action movie star in the 80s and 90s. He choreographed and/or starred in many movies and TV series such as "WuDang", "The Iron Bodyguard", "Legend of Fang Shiyu", "Legend of Hai Deng Monk", "A Blood-Stained Sword", and "China's First Swordsman".
In 1991, Master Zhao founded Zhao Changjun Wushu Academy in Xian, China and has been serving as president and head coach. In 2007, he founded Zhao Changjun Wushu Academy US branch in New Jersey.In 2010 he organized the first US International Martial Arts Championship and served as chair of the organizing committee.
Master Zhao has received many honors over the years. In 1994, he became the only Kungfu master who was honored as one of the top 45 athletes by the Chinese National Sports Commission. In 1995, the Chinese Wushu Association honored him as one of the "Top Ten Chinese Kungfu Masters". In 2002, he was voted as "Chinese Action Movie Star of the Century" by "Chinese Wushu" magazine.In 2008, he was selected as "Chinese Kungfu Master of the year". In 2013, he received the award for "The most influential person in Chinese Martial Arts in the past 30 years". In 2014, Master Zhao was crowned the title of "the World's Most Famous Kungfu Master" at the first gathering of World Famous Kungfu Masters in Vancouver. In 2016, Master Zhao and his son Zhao Yun were featured on the cover of "Chinese Kungfu" magazine.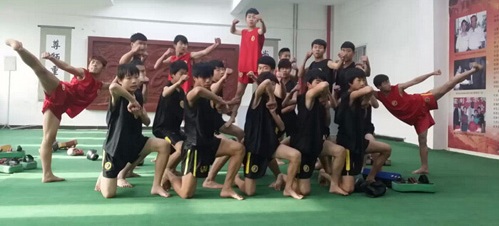 What to see in Zhao's Martial Art School
First of all, you can enjoy the Kungfu performance here,and then if you are interested in martial art,You can come here to learn Chinese Kufung culture and practice Kung Fu with the Kungfu Master.The academy was founded by multiple champion of China Zhao Chang Jun in 1991. Today the master lives and teaches in USA and visit the school once a year.The school occupies quite a large territory. And now due to the city development ,this martial art school was surrounded by the tall building,They are like giants, which are coming from all sides with their huge shadows.There are more than 500 students study in this school,they live, exercise and learn basic subjects, without leaving the school for months. The school has several training rooms, student housing, classrooms and dining room with a Chinese style building.It's a good place for somebody who wants to learn tmartial art in China.There is a month-long summer camp in Xian for students aged eight and over in each year.If you come here, they help you to learn the Chinese history and culture.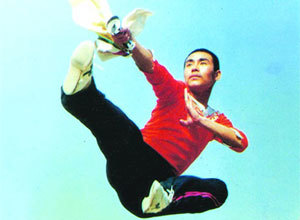 Information
1.Address:NO.18 Yanhuan Road,southern suburbs of Xian city,Shaaxi Province.

Transportation
Bus Route
A: Take No.260,4-13,525, get off at Caojiabao,and then walk 86 meters
B: Take No.4-18,525,921, get off at Caojiabao Village,and then walk aroun 124 meters
C: Take 268,4-18,4-20,torist bus line 2, get off at the intersection of Yanhuan Road, and then walk 632 meters.