Xiaopiyuan Mosque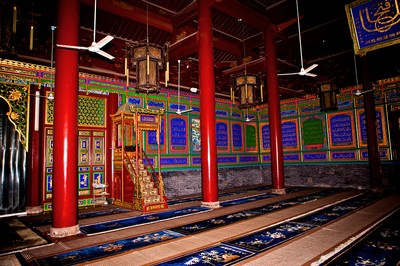 Xiaopiyuan Mosque, Xi'an
Breif Introduction
Situated in the north of the Great Mosque in Huajue Lane, Xiaopiyuan Mosque is also called North Great Mosque. The Xiaopiyuan Mosque was one of the first Muslim houses of worship, built in the late of Tang Dynasty. The surviving stone tablets in Xian Xiaopiyuan Mosque show that Xiaopiyuan Mosque was also named Zhenjiao Mosque and Wanshou Mosque. Historical record shows that Xiaopiyuan Mosque was one of the four mosques in Xian in 1107. Xiaopiyuan Mosque is one of the earliest Islamic buildings in Xian. The mosque's architecture uses the Chinese palace and Islamic Arab design with four courtyards. The mosque has a courtyard with four entrances. The first entrance is to the women's mosque, exclusively for female worshipers. A female prayer room is arranged in the first courtyard. Imam's room is located in the second courtyard. Lecture rooms for teaching Quran is in the third courtyard. Climbing a few steps on the central axis, it is the platform of the prayer hall with stone archway, stone moon, stone bench, stone hill and other stone carvings.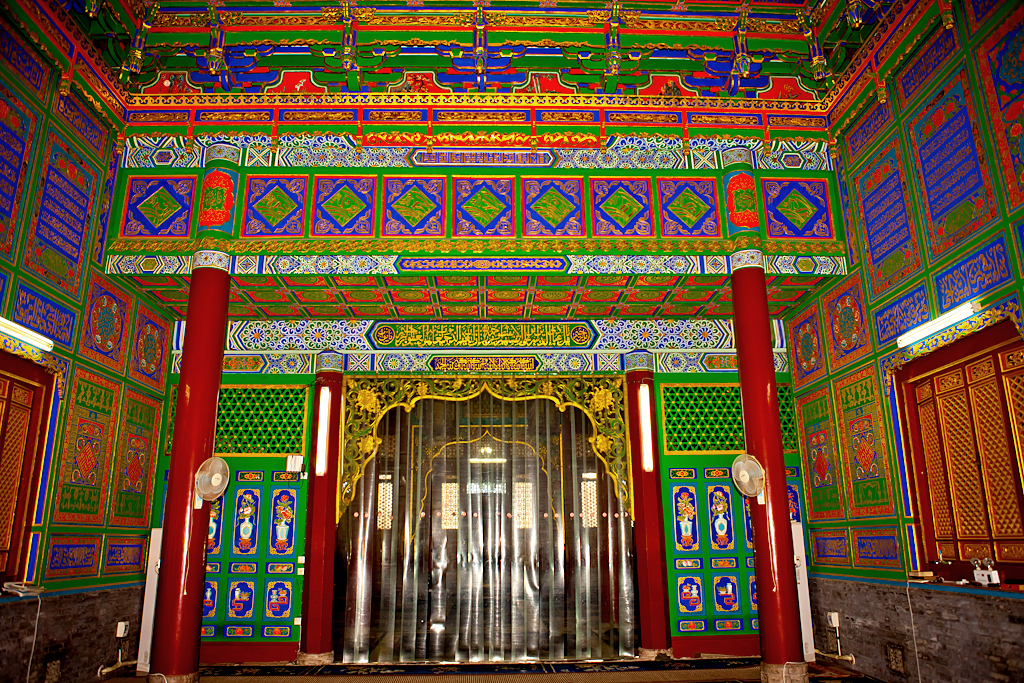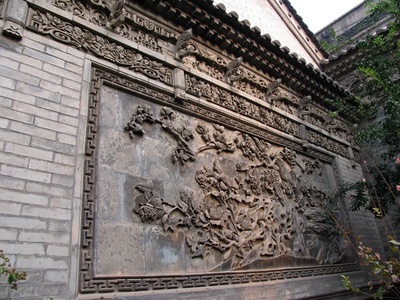 Xiaopiyuan Mosque consists of the prayer hall and many other buildings. This mosque is divided into four entrance courtyards. The first entrance courtyard leads to the female mosque which is located in the opposite of the first courtyard. In the east of the first courtyard, there stands a large screen wall decorated with brick carvings and covered with green tiles.
The second entrance courtyard gets the way to reach the imam office and learning house. The third entrance of the courtyard is the way to the chanting rooms. There are three small wing-rooms on both the north and south sides of the third courtyard, which are all served as chanting rooms. Green meadow, flower nurseries, fish ponds are equipped in this courtyard.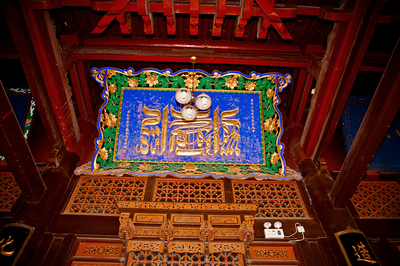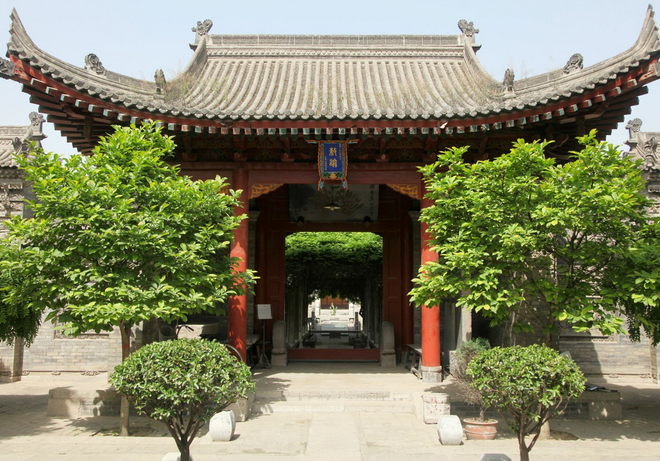 And the last fourth entrance courtyard. It is to the moon platform, which display a group of exquisite stone carvings. There are stone carved moon, base, mountain, table, stele, chair and other stone carvings on the moon platform.
As one of those first mosques in Xi'an, Xiaopiyuan Mosque has gained its fame by its long history and has cultivated many successful religious scholars. There are many Muslims come to the mosque to attend the prayer service and recite chants every week.
Travel Guide
Admission Fee: Free
Address: No. 83 North Guangji Street, Lianhu District, Xi'an
Opening Time:
Time for Visit: 2 hours
Tel: 029-87249138
Transportation
How to get to Xiaopiyuan Mosque
Bus Route:
Take Bus No. 8, 230, 610, 222, 215