Tangle Palace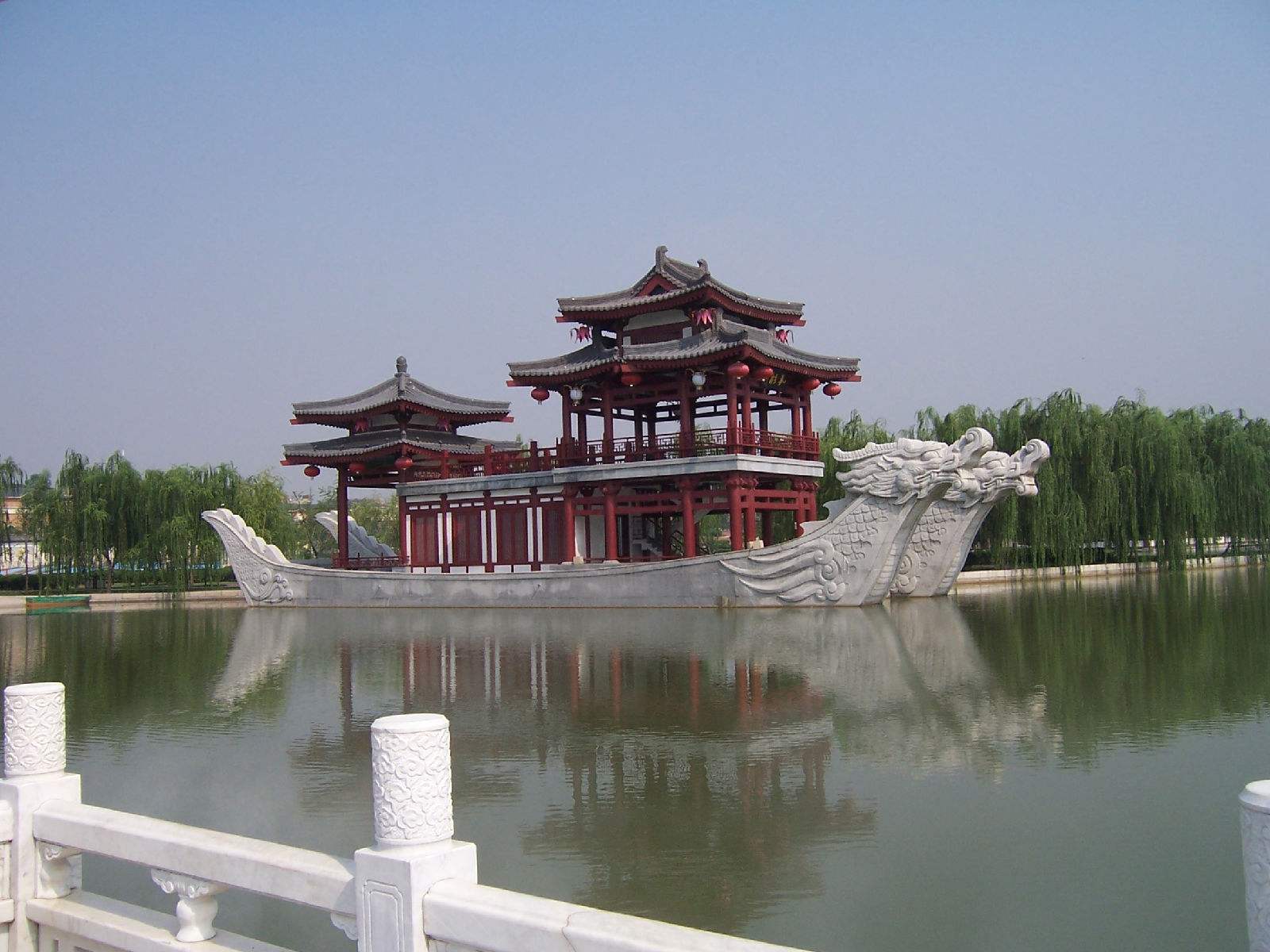 Tang Paradise, Xi'an
Overview
Located in the Qujiang Resort, southeast of the Xi'an City, Tang Paradise covers a total area of 165 acres, of which about 49 acres is water.
This scenic spot is not only claimed to be the biggest cultural theme park in the China's northwest, but also the first royal-garden-like park which fully displays the ancient culture of the Tang Dynasty's (618-907).
Highlight
Twelve scenic regions are distributed throughout Tang Paradise to provide visitors with enjoyment of twelve cultural themes and a perfect exhibition of the grandness, prosperity and brilliance of the Tang Dynasty.
What makes Tang Paradise incredible is that it is no longer the garden mode of only water and mountains in the Chinese traditional sense. The outstanding designers of the magnificent Tang Paradise have integrated almost everything representative of the Tang Dynasty, such as the poetry, the songs and dance, the marketplaces, the food, the women's lifestyles, and science into every site, thus endowing every place with its own story and its own place in the tapestry of Tang Dynasty culture.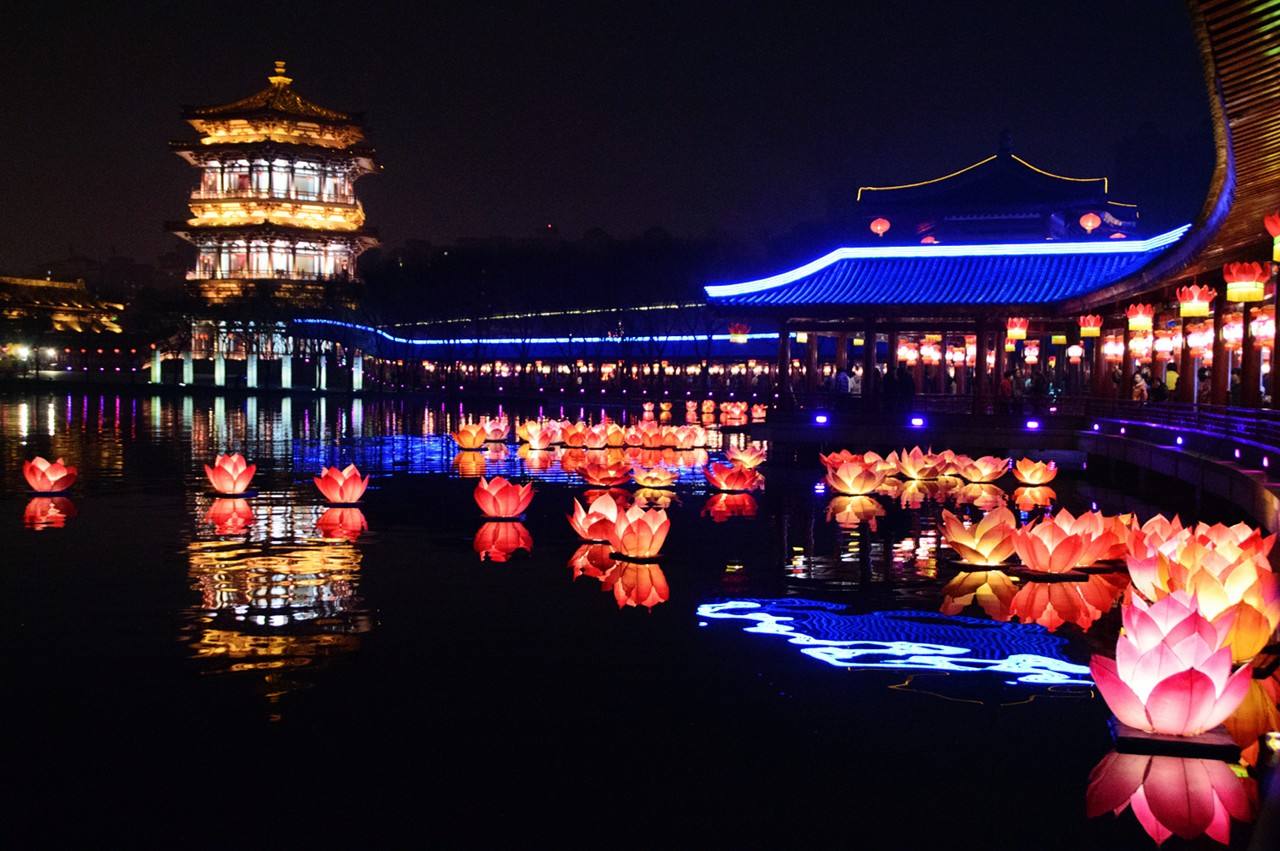 Spring Festival Lantern Show
Each year, a lantern show is held in the park during the Chinese New Year holiday. Visitors can appreciate the colorful huge lanterns shaped into famous cartoon figures and auspicious things. At night, when all the lanterns are lit up, the lifelike decorations enhance the beauty of Tang Paradise. Besides, performances of strong regional style will be put on. After enjoying the show, visitors can taste the most authentic Shaanxi snacks there, such as crumbled flatbread in mutton / beef stew, steamed cold noodles and marinated meat in baked bun.
Information
Admission Fee: CNY 120
Children below 3.9 feet (1.2 meters) enjoy free entry and those between 3.9 and 4.9 feet (1.2 to 1.5 meters) enjoy 50 percent discount.
Performance:Pantomime 'Dream back to the Great Tang Dynasty': CNY 198

Venue: Fengming Jiutian Theater, on the north of the south gate of the Tang Paradise
Time:17:00 - 17:50 (Children below 3.9 feet enjoy free ticket of the performance but without taking a seat)
Opening HoursMarch to November: 9:00-22:00
December to February: 9:00-21:30