Tang West Market Museum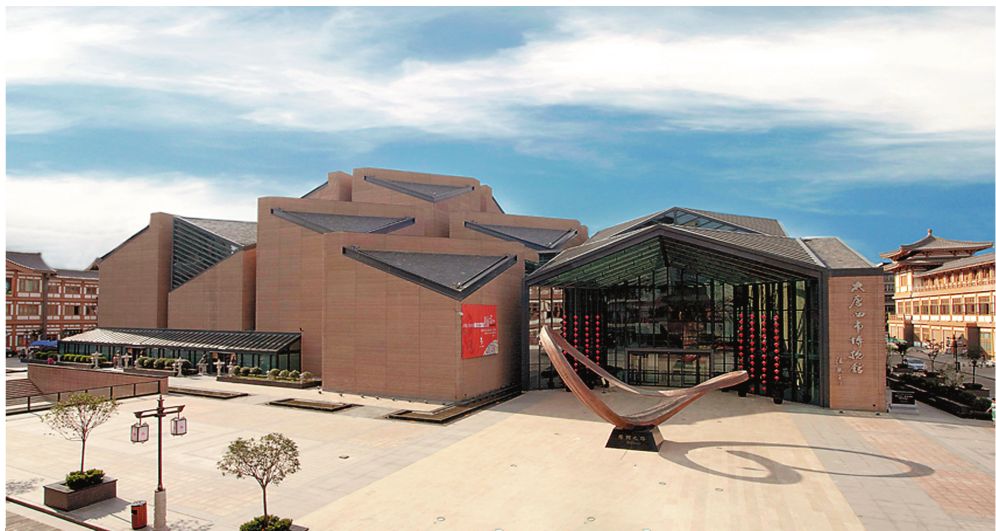 Tang West Market Museum
Brief Introduction
The Tang Dynasty West Market Museum is a privately-run museum in Xi'an and is situated on the original site of the 1000-year-old Chang'an City Tang Dynasty market. Tang West Market Museum is constructed directly above the site of the former West Market of the Tang dynasty (618-907) capital Chang'an (modern Xi'an). The exhibition is entitled "Starting Point of the Silk Road – Merchant Spirits of Flourishing Age". It is Chinas first archaeological on-site museum in private hands. With an exhibition area of 8000 square meters, the museum houses numerous cultural relics excavated from the ancient market site, reflecting the booming trade with foreign countries during the Tang Dynasty, and the development of the Silk Road. Among its exhibits are invaluable bronze wares, silk products and ancient coins.
Highlight of Tang Dynasty West Market
Tang Dynasty West Market Museum complex covers an area of 32.000 square mutres among which almost 8,000 square metres are used for displays. The total collection of more than 20,000 pieces comprises of various cultural relics, and mainly exhibits the cultural relics extracted from the archaeological site of the West Market and also includes other meticulously collected treasures by the founder of the museum. The relics displayed cover a long period of history, of about 3000 years, ranging from the Shang and Zhou dynasties to the Ming and Qing Dynasties. The collection includes exquisite and mysterious bronze ware, splendid and colorful pottery ware, rich postures of terra-cotta figurines, brilliant gold and silver wares, gorgeous and delicate silk remains, and jade pieces of wonderful workmanship, as well as a great number of relics such as currency, Epitaph, religious and architectures; these fill the spacious museum and afford precedence to magnificent exhibitions.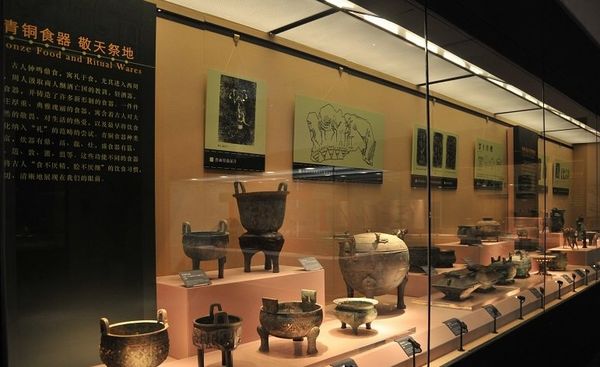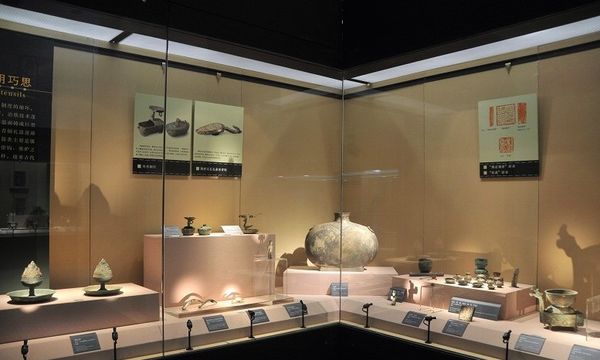 The Tang West Market Museum is an antique and gold markets as well as an art centre, which often offers to visitors new visual experiences. Its boutiques and various restaurants offering dishes typical for the Silk Road regions were built during a first construction phase. Beside these shopping and entertainment facilities, a luxury hotel, an international trading centre as well as residential buildings will be constructed during the second construction phase. The museum with its magnificent and unique design, beautiful environment, fully-functional and first-class service has surely become a successful and important architectural landmark; a cultural site of public-love and provides a prominent window for the opening of Xi'an. The museum was awarded the National 4A tourism Resorts, a title representative of the cultural industry, and the National Second Level Museum title.
It is also an important place for people to study, communicate, and collect information, while at the same time, it provides an opportunity for social education and a better understanding of the ancient capital's profound history and extensive civilization.
Transportation
How to get there
Take bus No. 24?43?106?107?201?322?502?503?916 and get off Datang Xishi Station
Travel Guide
Admission Fee: Free for 1-3 floors
CNY 30 for 4th Flour
Opening Hours: 9:00-17:30 (Apr - Oct)
9:00-17:00 (Nov - Mar)
Addresss: No.1 Laodong South Road, Xi'an
Time for Visit: 3 Hours
Tel: 86 29 8435 1808