Louguantai Taoist Temple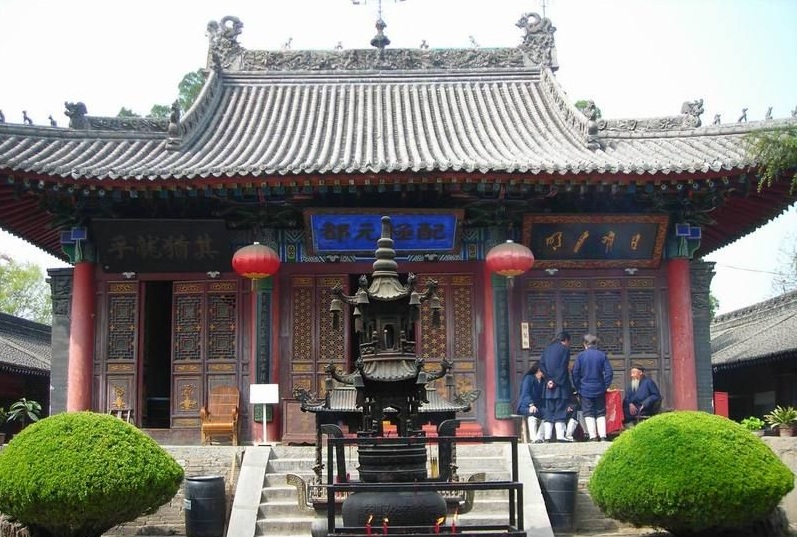 Introduction
The Louguantai Temple is located in Tayu village, Zhouzhi county, Shaanxi province, about 70 km, west of Xian, is the place where tradition says that Lao Tze composed the Tao Te Ching, the founder of Taoism, wrote the Tao Te Ching and set the fundamentals for the religion. This is the Daoism Culture Area, China's famous Daoism holy land.
Louguantai Temple is one of the most revered places of Taoists which was built 2600 years ago with numerous structures inside, and a statue of Lao Tze nestles among beautiful greenery, so expect so spend a day—if not more—wandering around to take it all in. Louguantai Taoism refres to the Longmen School ("Dragon Gate"). "Louguantai" is translated from the Chinese language as "Monastery of the watchtower platform". In this case, it refers to the ancient frontier outpost, from where the Great Silk Road began. So Dao De Jing was born. Preaching Platform in the temple is where Laozi taught and explained Taoism. Other main attractions include Star Viewing Tower, the Stove, and Luzu Cave.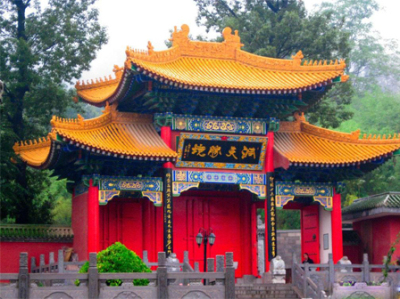 With Lao Zi's Preaching Platform as its center, it features nine courtyards and six palaces arranged along an axis. The design embodies the Daoism belief that the spiritual state of an immortal can be achieved through the diligent and persistent practice of Daoism doctrines. Enshrined respectively in the different palaces are the Three Pure Ones the Daoist Trinity, the Four Emperors heavenly kings of Daoism, inferior immortals and the celestial masters. This makes Louguantai the world's largest and grandest Daoism palace complex, which is revered as the birthplace of Daoism and the land of immortals.
This area combines sightseeing, cultural relic exhibitions and Daoism cultural communications in a favorable ecological environment to showcase the birthplace of Daoism. It serves as the gateway not only to the Louguantai Daoistm culture area, but also to the first cultural park with a Daoism theme in China.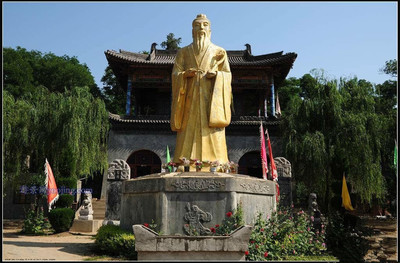 What to See
Louguantai Stage, where Lao Tzu, the founder of Taoism, wrote his masterpiece, The Classics of Morality, and gave lectures on Taoism. Also, Lao Tzu died and was buried in the area. In late dynasties, to commemorate this great sage, emperors built memorial temples, halls and pavilions in this sacred place. One can still find the stage and the tomb of Lao-Tzu and some remaining Taoist temples. The park is also famous for its natural scenery, such as beautiful bamboo forests, waterfalls, springs, rocks and cliffs.
The Daqin Pagoda is located less than one mile to the west of Louguantai Taoist Temple
Travel Guide
Admission Fee: CNY 70
Opening Time:
Location: 70 Km West of Xian
Time for Visit: 3 hours
Opening Hours: 09:00-17:00
Tel: +86-29-87630166
Transportation
How to get to There
From North Square of Big Wild Goose Pagoda to Louguantai
Take Huanshan Tour Bus No. 1