Jingyugou Scenic Resort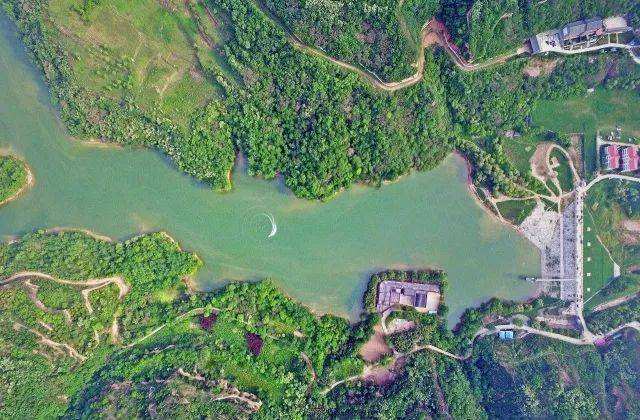 Jingyugou Scenic Area, Xi'an Attractions
Introdution
Jingyugou Scenic Resort is AAAA class scenic spot, located in BaiLuyuan Dizhai Town 2 km south, about 30 km away from Xi'an, Baqiao District and Changan District border. The natural scenery in the ditch is beautiful, with different scenery throughout the year.
Background
The jingyugou scenic resort used to be a small river running through Lantian, Baqiao and Chang'an (the boundary river between Changan and Baqiao). In the area of Baqiao Di Zhai, to the east is the town of Dizhai of Baqiao. To the west is Shouyang Mountain (a mausoleum) in Changan District. Occasionally, it accumulates some water in low concave areas and forms a small gully.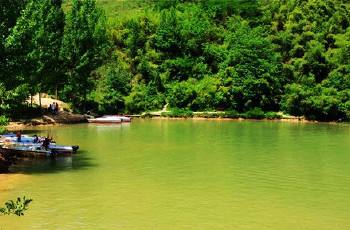 In the 1960s, in order to prepare for the war, the dam stopped the dam to store water. A few decades later, a pool extending for about 3 kilometers was formed. It used to be called "Jingyu ditch," which is estimated to be the original name of the ditch, because of folklore. Take the homonym for the whale ditch, the surrounding mountains are planted with trees, bamboo forests, the scenery is OK, remember this is the ditch, the so-called mountain, is actually from the ditch low, are of soil quality.
Highlight
It is a man-made lake of more then 3m long by two connected reservoir. The people is enjoy themselves by the sparkling water, the towering mountains on the both sides, the green trees and the graceful landscape of lakes and hills. In the entrance of the lake, there is a whale sculpture of 17m long and with spurting water for 8m-9m from its head. That is a good place for people to take a photo as a memento.
Information
How to get to Jingyugou Scenic Resort
Bus route: 240, 406, 913, 919, 927
Admission Fee: Free