Jianfu Temple(Small Wild Goose Pagoda)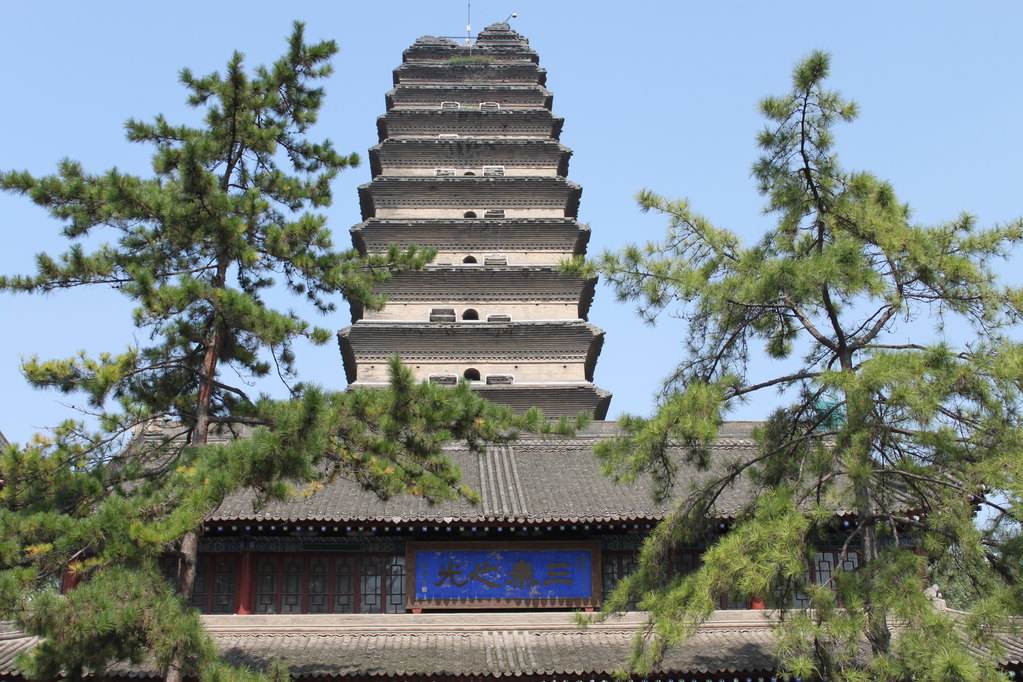 Jianfu Temple
A Brief Introdution
Located about one kilometer south of Jianfu Temple in Xian, the Small Wild Goose Pagoda is one of the two significant pagodas in the city of Xian. Despite inferiority to the Big Wild Goose Pagoda in scale and outlook, the Small Wild Goose Pagoda is a serene and tranquil place for leisure trip.
History
The Small Wild Goose Pagoda was built in the year 707 A.D during the Tang Dynasty (618-907). As it is newer and smaller than the Big Wild Goose Pagoda the name was given to distinguish the two. Unlike the grand Big Wild Goose Pagoda, it is dainty and exquisite in its appearance. It is an important cultural relic and one of the remaining symbols of ancient Chang'an (the name of Xian in the Tang Dynasty).
Structure & Function
The construction of the pagoda is a wonder. Because Xian is located in an area where earthquakes sometimes occur, the pagoda base is made from packed earth in the shape of a hemisphere. In case of an earthquake, the pressure can be evenly divided, thus the pagoda has remained standing after over seventy earthquakes. After so many earthquakes, only the pinnacle and the two upper floors (the original pagoda had fifteen stories) have been damaged. Remarkably, cracks in the pagoda which occurred during earthquakes have been closed by quakes that came later.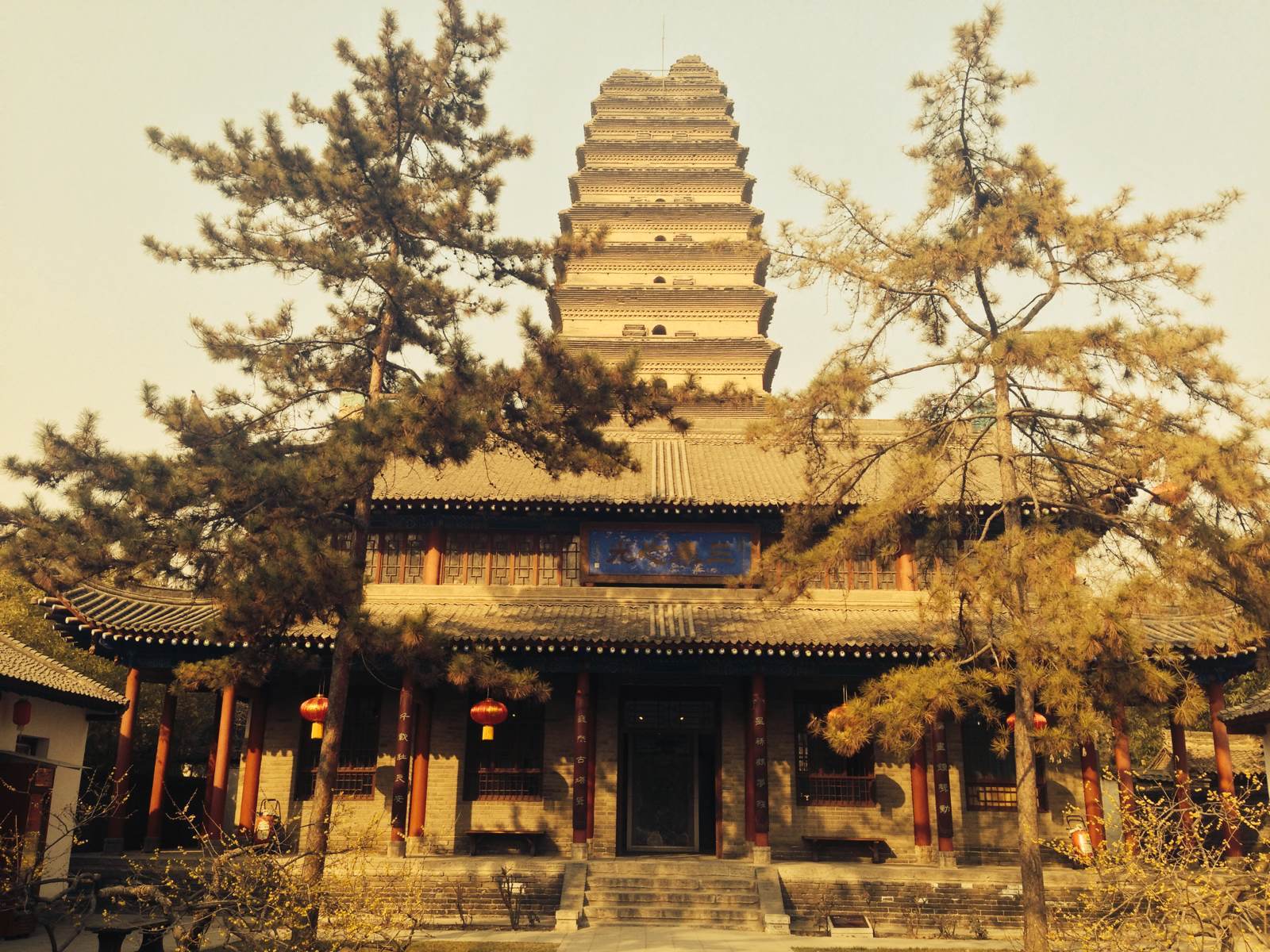 A giant iron bell 3.5 meters in height and about 10 tons in weight resides in the Jianfu Temple. It makes a magnificent clear sound that can be heard more than three miles away. The elegant pagoda along with the bell is known as 'The Morning Bell Chimes of the Pagoda' and is considered one of the eight major cultural sites in the province.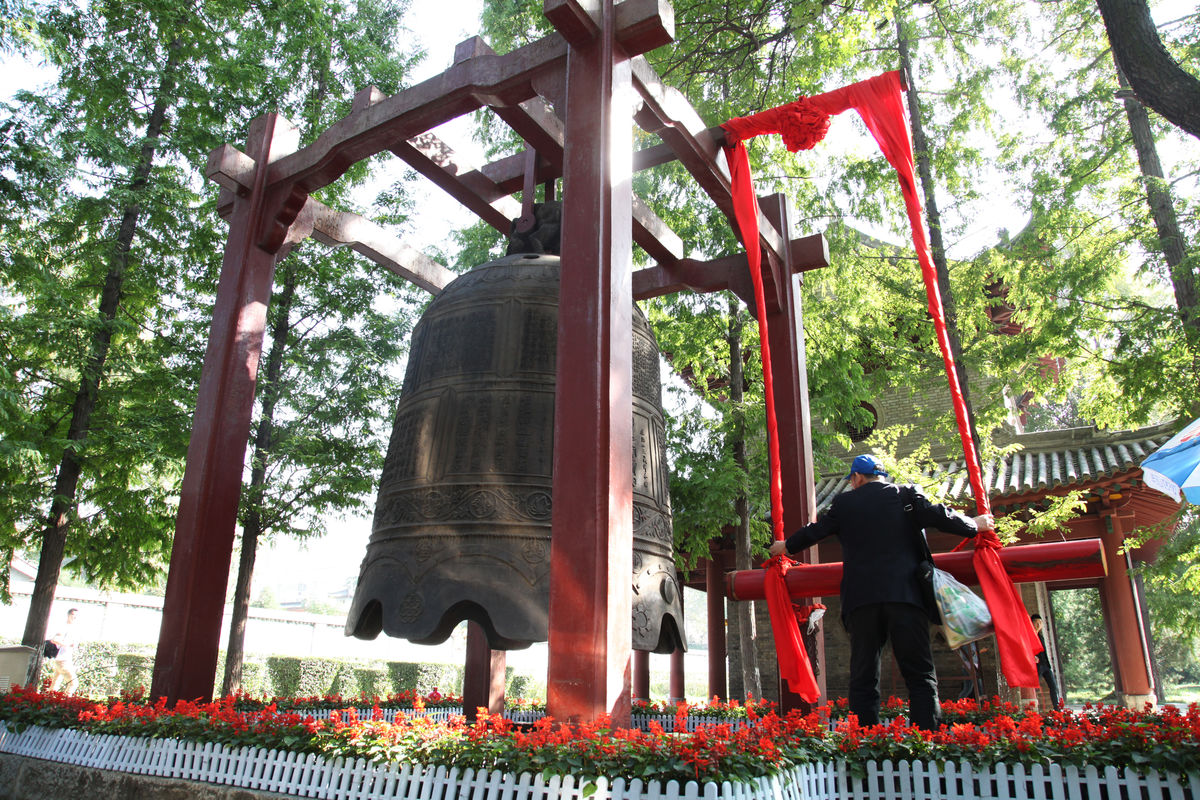 The ancient Small Wild Goose Pagoda and the newly-built museum echo each other; and the sonorous bell chimes response to the melodious Chang'an ancient music played here. The Small Wild Goose Pagoda Scenic Area, with its brand-new appearance, welcomes tourists from both home and abroad.
Information
Admission Fee: CNY 50 (including Jianfu Temple and Xian Museum)
Opening Hours: 09:00 - 17:00

How to get there
Bus Routes: Take Bus No. 18, 21, 29, 32, 40, 46, 203, 204, 218, 224, 407, 410, 508, 521, 700, 707, 713, 720, Tourism Bus No. 7, Tourism Bus No. 8 (610) or Wulong Special Line and get off at Small Wild Goose Pagoda stop.