Guanzhong Folk Art Museum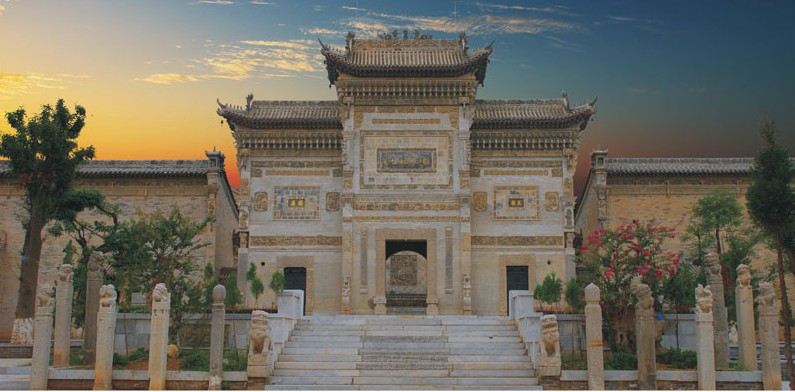 Guanzhong Folk Art Museum, Xian (Chinese: ?????????)
Introduction
Guanzhong Folk Art Museum is located in Wutai Town, Chang'an District, Xian, at the north foot of South Wutai Mountain which was a famous Buddhist shrine in the Sui (581-618) and Tang (618-907) Dynasties and now a part of the Zhongnanshan National Forest Park. And it is the first non-government owned museum specializing in the preservation of folk art in China with a history of over 20 years.
The Guanzhong Folk Art Museum cover an ares of around11 hectares (27 acres) of buildings, while the total land area is treble that figure. The outdoor museum, covering 33 hectares of land in the center of Qinling Zhongnanshan Global Geopark, houses some 40 ancient residences of the Ming (1368-1644) and Qing (1644-1911) dynasties. Every single brick of the 20 courtyards was numbered so that they could be reconstructed if damaged or torn down and they were rebuilt by imitating the Ming and Qing designs. The courtyards are all neatly lined up. The sponsor Mr. Wang Yongchao is a representative of the People's Congress and the first enterpriser honored to enjoy the State Council's special subsidy. He spent over 20 years dedicated to the establishment of this museum with an investment that has amounted to 230 million yuan since the middle 1980s.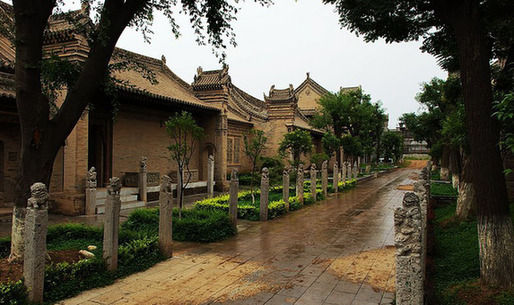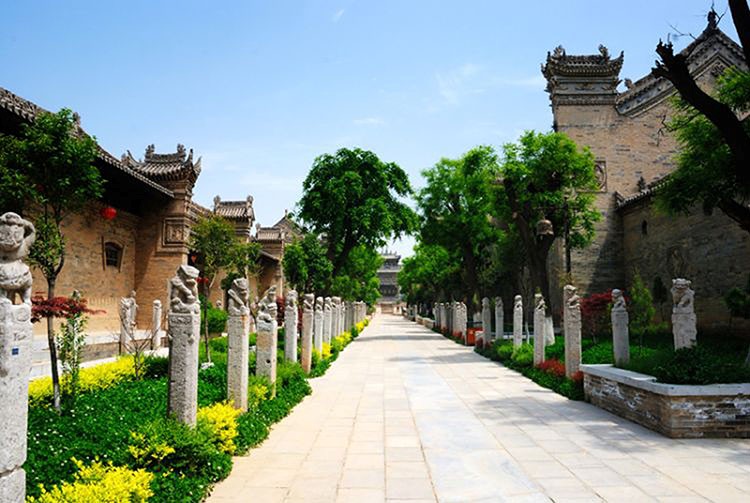 In the autumn of 1985, building contractor Wang Yongchao participated in a project involving the maintenance of ancient structures. This was his first chance to visit the hinterland of Shaanxi Province in northwest China. He soon developed an interest in collecting cultural relics, including delicate stone engravings and sculptures, brick carvings, hitching posts, woodblock prints, shadow puppets, old furniture, as well as wooden windows and doors with carvings. With the idea of saving and collecting as much as possible, Wang set up the Guanzhong Folk Art Museum, which was opened to the public in December 2008.
What to See in Guanzhong Folk Art Museum
Now Guanzhong Folk Art Museum has come to rescue and collect more than 33600 sets of folk art legacies originating as early as in Zhou, Qin, Han, and Tang dynasties. Among them, 40 relocated and restored yards which could be dated back to Ming and Qing dynasties as well as 8600-plus stone sculptures of hitching posts across different dynasties are the most remarkable achievement of the museum. These rare and precious collections, which bear witness to the evolvement and cultural integration of many Chinese minorities, are acclaimed by experts and scholars both at home and abroad as "Gene and Specimen Warehouse for the Chinese Culture" and "Wonders of Global Prominence."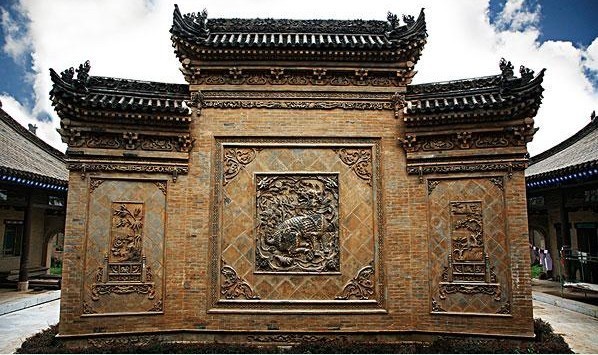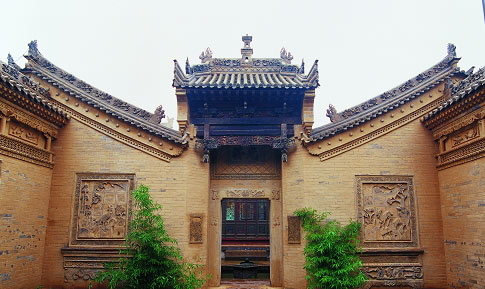 Another magnificent scene of Guanzhong Folk Art Museum is some 8,600 hitching posts with vivid stone carvings and figurines on top. These hitching posts mainly date from the Tang Dynasty (618-907) until the Qing Dynasty.
Moreover, visitors can also enjoy a local opera called Laoqiang, which has been sung for more than 1,000 years. The performance is short, only about 10 minutes, but very impressive, and the performers are all local farmers.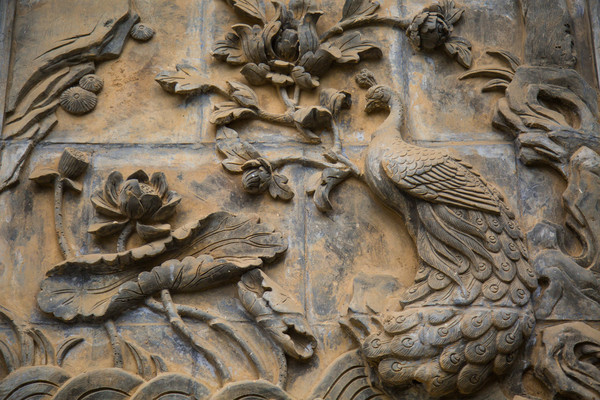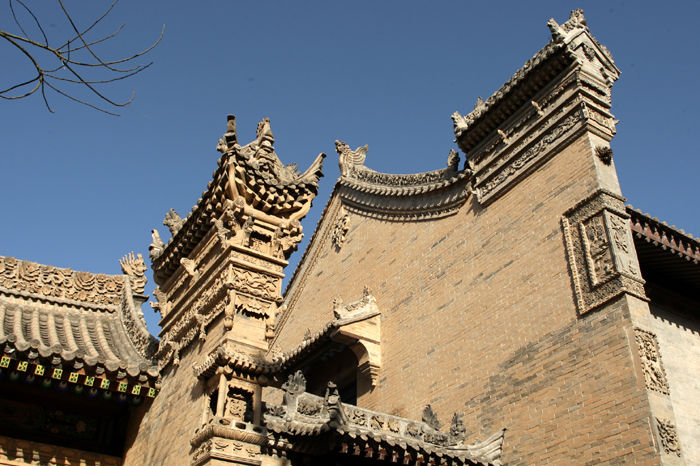 How to get to Guanzhong Folk Art Musuem
Bus route:
1. Take bus No. 215, 229, 323, 500, 600, 905, 917 and 918 to Weiqu South Station or Chang'an Passenger Transport Terminal before transferring to bus No. 4-04 to Guanzhong Folk Art Museum.
2. Tourists can take Mountain-circled No. 2 Tour Bus at Giant Wild Goose Pagoda North Square Stop to South Wutai Stop.
3. Take Bus No. 500 from the Xi'an Railway Station to the Guanzhong Folk Art Museum stop.
Information
Admission Fee: CNY 120
Address: No. 1, South Wutai Mountain, Chang'an District, Xi'an
Opening Time: 9:00-17:30
Time for Visit: 1.5 hours
Address: No.1 Wutaishan Road, Wutai Town, Xian
Tel: 86 29 6854 7900