Fule International Ceramic Art Museum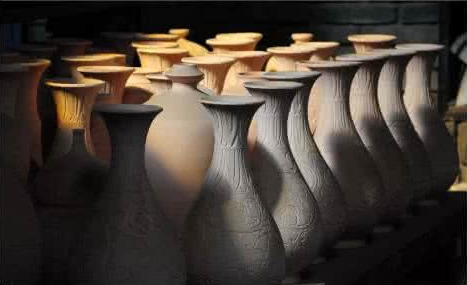 Fule International Ceramic Museum (Chinese:???????????)
Brief Introduction
FuLe International Ceramic Art Museum is situated outside Xi'an in Shaanxi province, China. It was the fist built modern artistic ceramic museum in China, covers an area of 12,000 square meters, includes a main museun hall, ten other museums of different countries and regions, a Documentary Museum, and workshops. It exhibits around 10 thousand modern ceramic works done by over 500 artists from 50 countries and regions and most of them are made right at the village. The museum consists of pavilions dedicated to individual countries or regions, exhibiting work by ceramic artists from each country created during a residency at the museum. From outside you can find this museum looks exactly like a big tranditional terrine laid down on the floor, the terrine neck is the entrence of this museum. It's a AAAA scenic spot as well as a ceramic arts paradise.
The history of FLICAM
This museum invited a lot of ceramic artists from the world to Fuping this county and also worked here for more than two weeks, and part of the works were displayed in the museum wre from these atrists. They donated to the museum to be the initial collection of that museum.And then FLICM built the ceramic museum for the country. Afterwards a resident program follows yearly and two artists from that country will be invited (not same time) and work each year for two months period and part of their work will be added to the collection of that country's museum. Through this process, Fule International Ceramic Art Museum has achieved the culture exchanges between China and many other countries in ceramic world. The main museum hall, wings, the residents' living quarters and studios were built in 2004. The Documentary Museum, the French Museum and the North Europe Museum were built in 2005. Other countries' museums were constructed later.This museum collected the ceramic arts in order to show you the different kind of ceramic arts.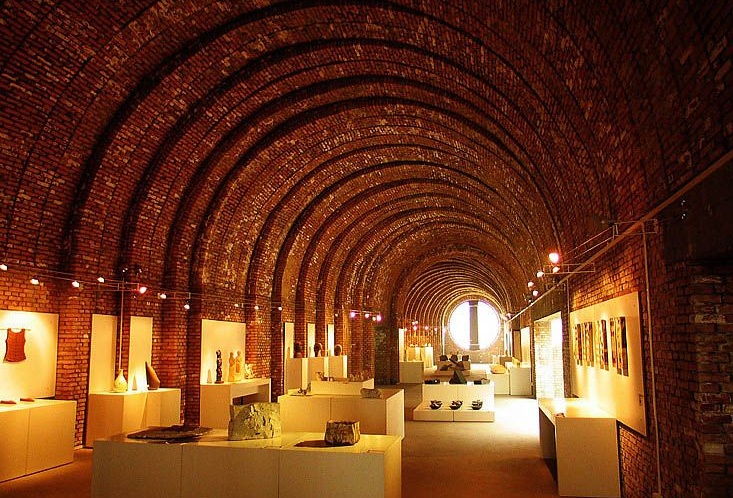 What to see in FLICAM
In Fule International Ceramic Art Museums, you can see the ceramic art with different type and style around the world. Inside,a lot of museum were built in this area. It has four display areas in total, there are 300 ceramic works displayed on here with different styles, made by famous artists all over the world. Shaanxi folk ceramic art works and Guanzhong Wheat flower works are on display there.
In July,2005, France Museum was built with an area of 700 square meters and more than 500 art works were displayed in Frrance Museum. It reprensents the modern French ceramic.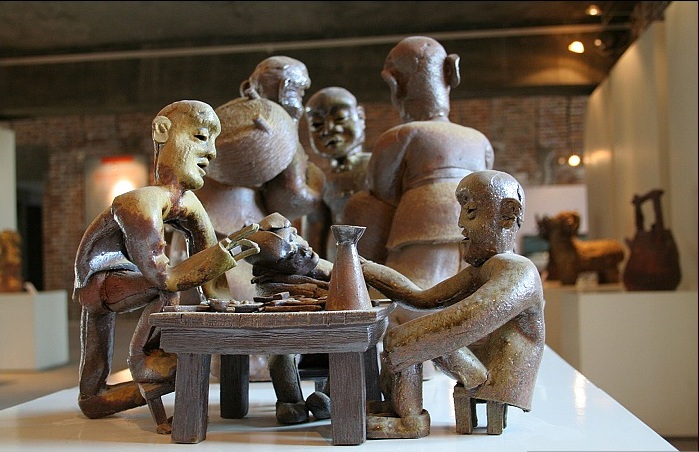 North Europe Museum shows the ceramic arts between the different cultures. Australia and New Zealand Museum, set up in May, 2007 holds 304 pieces of works in different styles done by 21 artists. It has an arch construction designed by Mr. Fuqiang, the general manager of Fu Pottery Company.
Canada Museum opened in October 2007. Canadian government gave financial help to these artist who came to work in the ceramic village. Holland, Italy, German Museum opened in June 2008. Belgium Museum opened in July 2008. Britain Museum opened in August 2008. Spain Museum opened in September 2009. South America Museum, opened in September 2008, displays 526 pieces of works of 19 artists from Brazil, Chili, Argentina, Peru, Bolivia, and Columbia.
Documentary Museum collects 1600 ceramic magazines in 47 different kinds from 37 countries, covering the ceramic history of 50 years. They are the valuable materials for researching the ceramic development in the world. There will be more magazines collected there as time is going forward.FLICAM not only foucs on displaying of ceracim art works but also you can design the ceramic art by yourself ,make one in your own style.You can have try in this place.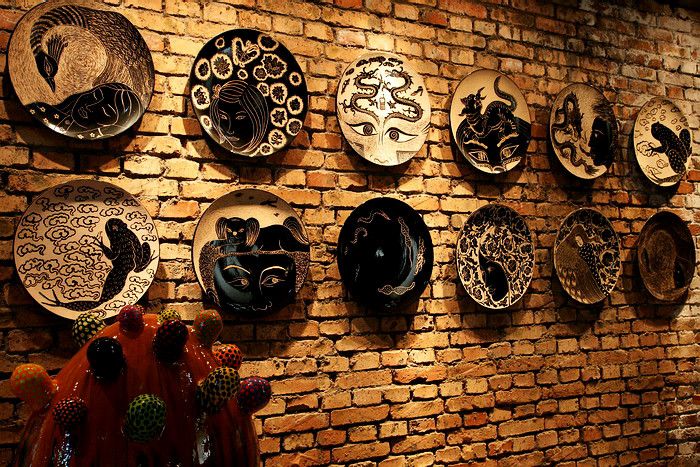 Transportation
How to get there
Bus Routes:
1. From Xianyang Airport,take the bus from airport to North Bus Station, and then transfer to bus from Xian to Fuping.
2. From Xian Train Station, take city bus No.39 and get off at North Bus Station,then transfer to bus from Xian to Fuping.
3. From Drum Tower, take city bus No.37 get off at North Bus Station,then transfer to bus from Xian to Fuping.
Informantion
Opening Hour: 9:00-17:30( Monday - Sunday)
Admission Fee: CNY 90
Address: No.1, Qiaoshan Road, Fuping County, Weinan City.