Daqin Pagoda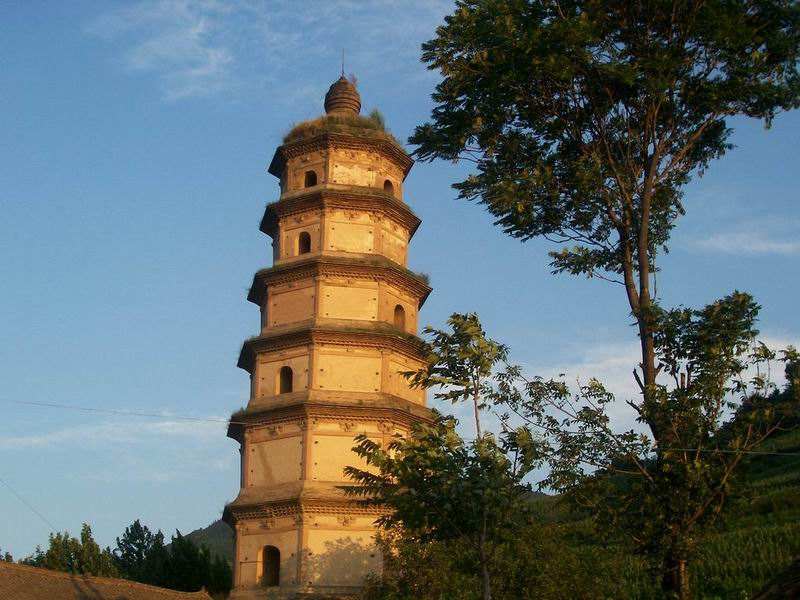 Daqin Pagoda
Brief Introduction
The Daqin Pagoda is a Buddhist pagoda in Zhouzhi County of Xi'an (formerly Chang'an), Shaanxi Province, China, located about two kilometres to the west of Louguantai temple. It used to be a famous Chiristrian spot in Zhouzhi County of Xi'an. The pagoda has been controversially claimed as a Nestorian Christian church from the Tang Dynasty. It's a seven-storeyed octagonal brick pagoda is about 32 meters high. Each side of the first storey measures 4.3 meters.
History
Daqin Pagoda is the remnant of the oldest surviving Christian church in China. Daqin is the name of the Roman Empire in the Chinese language documents of the 1st – 2nd centuries. In 845, the persecution of Christians in China led to its abandonment. The Daqin Pagoda is first attested in 1064, when the Chinese poet Su Shi visited it and wrote a well-known poem about it, "Daqin Temple". His younger brother Su Zhe also wrote an "echoing" poem referring to the monks at the temple.In 1556, the pagoda was severely damaged due to the earthquake and it was finally abandoned. Daqin was "rediscovered"in 1998 and now it is recognized as a significant part of the history of early Christianity in China. Daqin Pagoda is also classified as a key heritage site under state protection.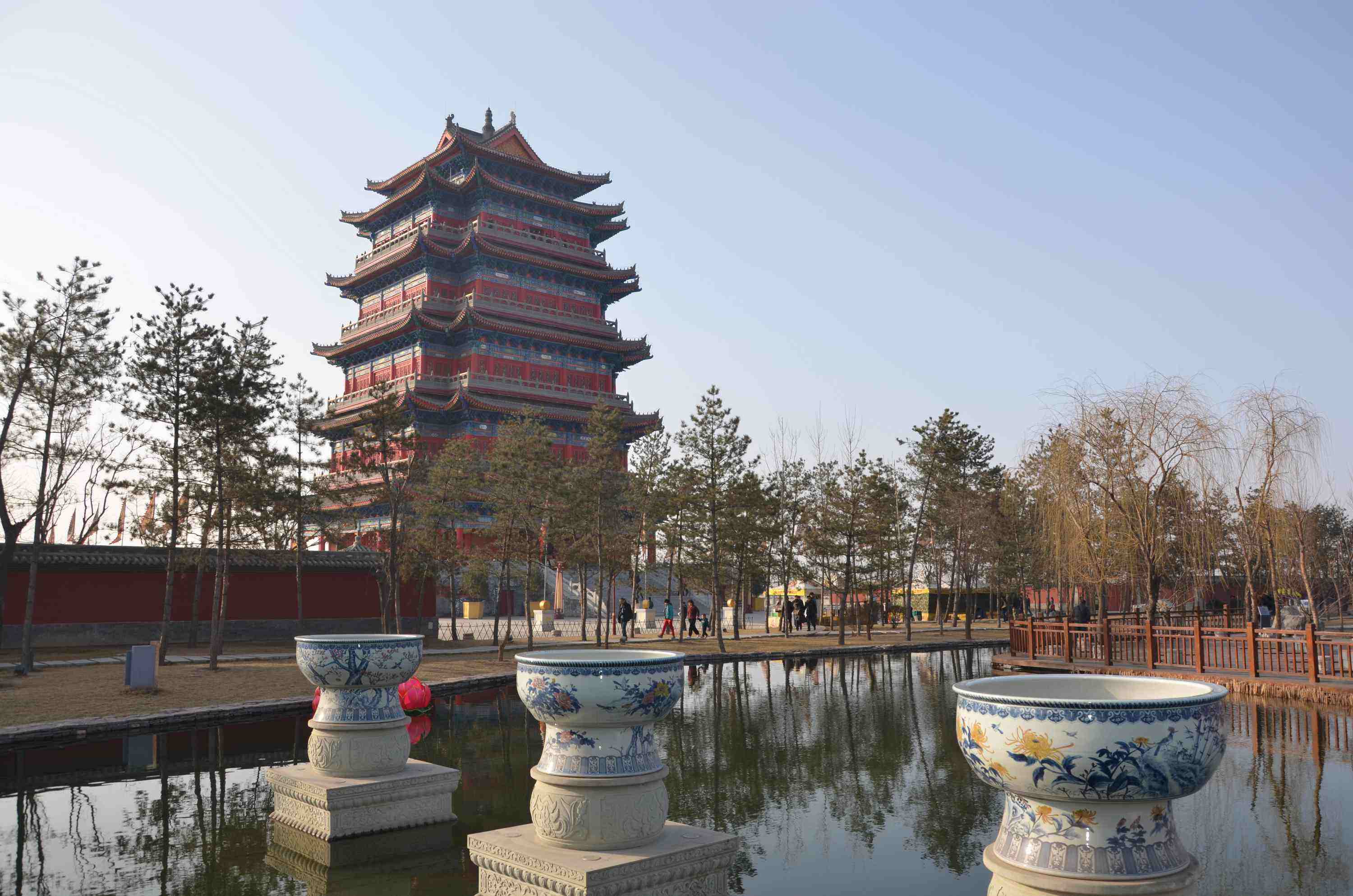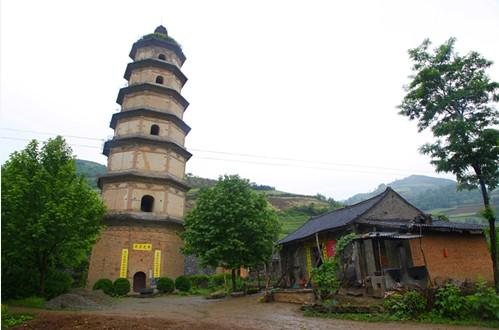 Architecture
The octagonal, seven-storeyed, brick pagoda is about 32 meters high. A door on the front side of the first storey is 1.38 meters wide, while each side of the first storey measures 4.3 meters. The walls of the first storey are some 4 meters thick. Each storey, from the second storey up, has two doors, which are on different sides of alternating storeys up to the sixth and seventh storeys, when they are on the same sides. These last two storeys taper sharply, giving a distinctive structural feature to the pagoda. The pent roofs are very narrow and have brick brackets under them. Artistic works in both Asiatic and Western style can still be found inside the daqin pagoda, among them a nativity scene (depiction of the birth of Jesus)Free Reprint Articles, Jonah at the walls of Nineveh and Syriac graffiti. Many of those artworks are made from mud and plaster.
Information:
Howto get there:
Take Bus No. 231, 511
Time for Visit: 20 Minutes