Da Ci'en Temple
Introduction

In the south of the ancient city of Xi'an, there is an ancient temple-Da Ci'en Temple, which has been through the 1,350 years of history to tells us the vicissitudes and historical changes after it was built.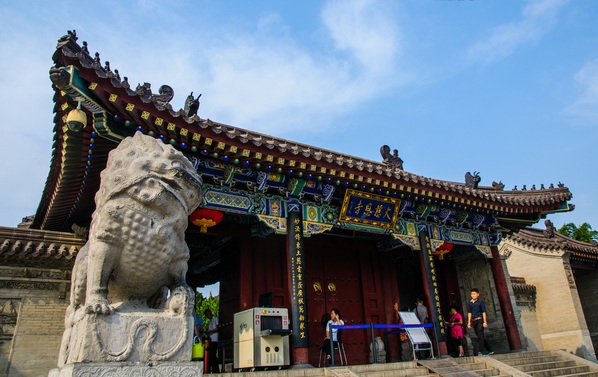 Layout
Inside the temple gate, bell tower and drum tower stands facing to each other, seeming like two majestic guards protecting the whole temple. Dacien Temple consists of four main buildings, including the Grand Hall, Discipline Hall, Wild Goose Pagoda and Xuan Zang San Zang Courtyard. Bell and drum take over command in the temple taking morning bells and evening drums as reminders. Students of Tang Dynasty would inscribe their names under the Cien Tower if they exceeded others to be Jinshi (title for the most excellent students in Tang Dynasty). They planted more than 70 species of tree peonies in the temple.
History & Background
With a history of more than 1350 years, Dacien Temple is a world renowned Buddhism Temple, and also one of the four Buddhist sutras translation places in ancient China's Tang Dynasty (618 - 907). According to the records, Dacien Temple was built in AD 589 and firstly named Wulou Temple. AD 648, Li Zhi, the king of Tang Dynasty in that time, extended it to commemorate his mother and renamed it to be Dacien (Literally means to remember his mother's love) Temple, since which Dacien Temple possessed a large scale with thirteen districts, 897 rooms.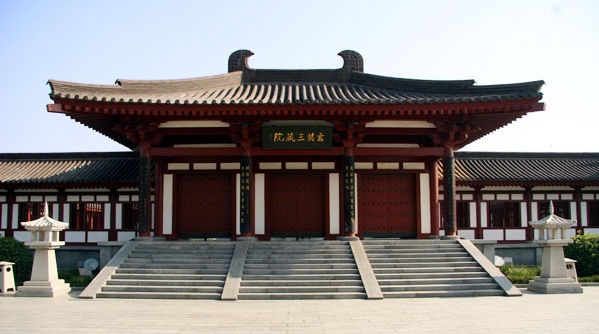 With plenty of garrets and temples setting each other off beautifully, Dacien Temple presents a grand scene of Buddhism architecture. The famous Buddhist pilgrim and monk Xuan Zang (602 – 644, one of the greatest monks and sutras translators in Chinese history) once arranged for the construction of the Big Wild Goose Pagoda, translated Buddhism sutras for over ten years and meanwhile took charge of the temple affairs.
Highlight
In Dacien Temple, there still several dozens of resident temple monks. They start the sadhana (Buddhist spiritual lessons and practices) at 4:30 A.M. every morning with the bells, and finish the sadhana of the day at 9:30 P.M. with the last drum. This monastic rule is still being continued after more than 1300 years, and it is also the origin of the Chinese saying "Morning Bell Evening Drum" (Chen Zhong Mu Gu).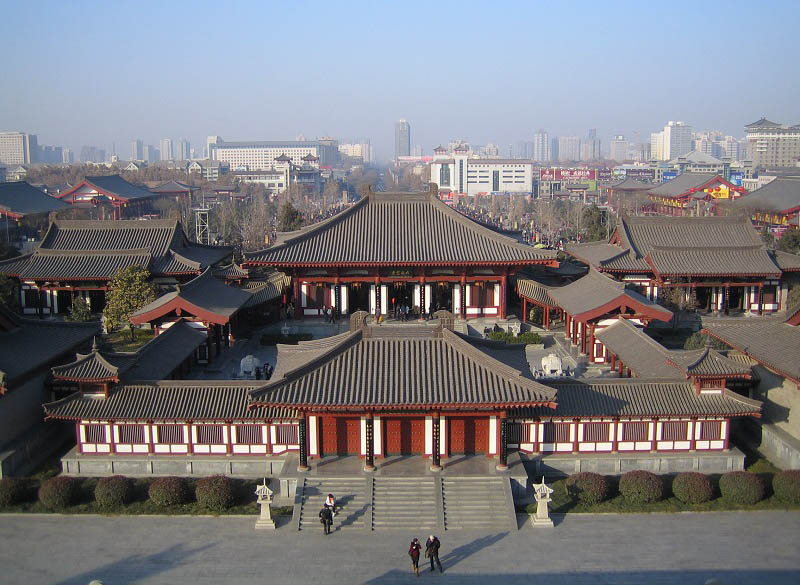 The ancient temple, the shadow of the pagoda, the green cypresses and pines, always give people a feeling of time travel. Intellectuals and pilgrims have come and left for many generations and dynasties, while this ancient temple also experienced and witnessed the ups and downs in this history of more than one thousand years.
Information
Location: North of the South Dayanta Square, South Yanta Road, Xi'an City, Shanxi Province.
Admission fee: CNY 50 (entrance fee of the Dacien Temple); CNY 30 (ascending the Big Wild Goose Pagoda).
Opening hours: 09:00 - 17:00.
Transportation
How to get there: take bus No. 5, 19, 21, 23, 24, 34, 41, 44, 224, 237, 242, 400, 408, 501, 521, 526, 527, 601, 606, 109, 701, Tourist Bus Line 6, Line 8 (610) or Line 9 and get off at Da Yan Ta Stop (Big Wild Goose Pagoda)